85Uploads
4k+Views
457Downloads

Lesson covering historical context of Lord of the Flies, with pre-reading activities

Whole lesson on Captain Walton's 1st three letters, looking at theme of isolation and context of C19th exploration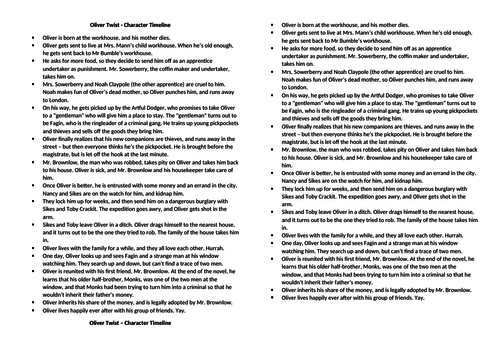 Lesson looking at the portrayal of Oliver throughout the novel. Resources include timeline of Oliver's life and CH15 extract as starting point.

Lesson on Chapter 8 of Lord of the Flies - to what extent is Ralph a good leader?

Two lessons with resources on Act 2 Sc1 of Much Ado About Nothing Lesson 1 - Attitudes to marriage displayed by characters Lesson 2 - Introduction to the theme of deception in the play at the masked ball scene

Lesson focusing on extracts from Chapters 13-16 and the monster's turn to malevolence as a result of his treatment by humans.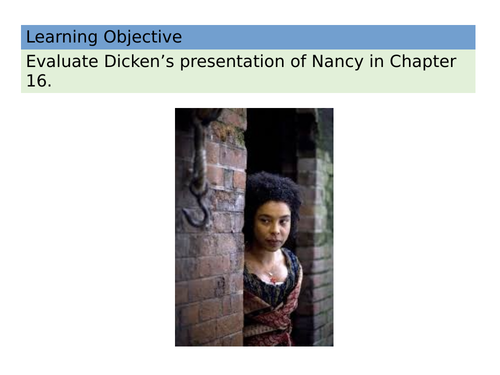 Whole lesson on Dickens' presentation of Nancy in Chapter 16, with Lang Paper 1 Question 4 style evaluative question. Extract included.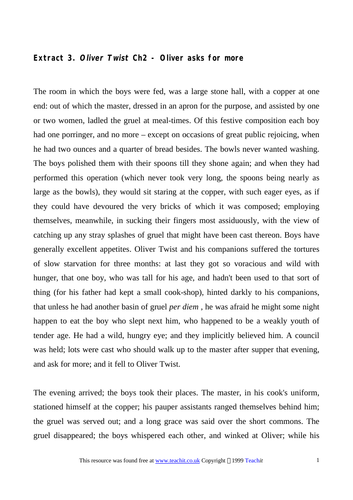 Lesson with contextual information about Victorian workhouses and analysis of Dickens' use of language in Chapter 2 of the novel.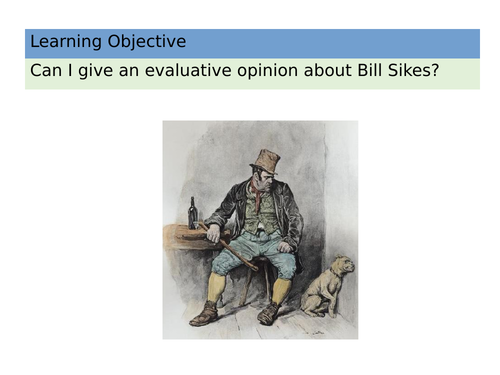 Lesson structured around AQA Lang Paper 1 Question 4 styles question. Model paragraph included.

2 whole lessons on Chapter 2 of Lord of the Flies Lesson 1 - The beast Lesson 2 - The boys - strengths & weaknesses

24 Colourful, bright language techniques posters ready to print and laminate for your classroom. Terms are colour coded: Green = literary technique, Orange = Persuasive technique, Blue = word class List of terminology here: LIT TECHNIQUES: Simile, metaphor, personification, sibilance, sensory language, onomatopoeia, symbolism, alliteration, pathetic fallacy, foreshadowing, juxtaposition, atmosphere PERSUASIVE TECHNIQUES: Exaggeration, repetition, facts and statistics, emotive language, power of 3, anecdote, direct address, rhetorical question WORD CLASSES: noun, adjective, verb, adverb

Lesson on extracts from Chapters 1 & 2, focusing on Victor and his desire for knowledge. Includes high level model paragraph

Lesson focusing on extract from Chapter 4 in which Victor has a nightmare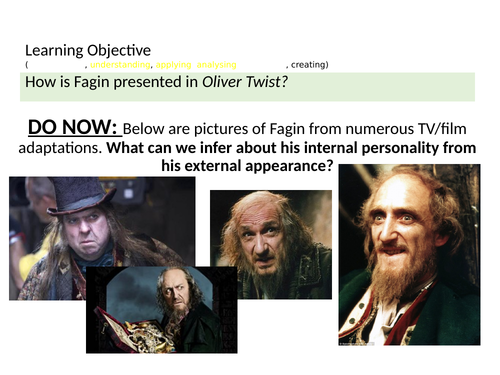 Lesson in which students work in groups with 6 different extracts featuring Fagin to present back on Dickens' presentation of him. Ideal for after students have studied whole novel.

Whole lesson on Chapter 3 of Lord of the Flies Focus on Golding's use of semantic field when describing the island

Whole lesson on the final chapter of Lord of the Flies, including exploration of irony

Lesson covering Captain Walton's 4th letter and his encounter with 'the stranger' Victor Frankenstein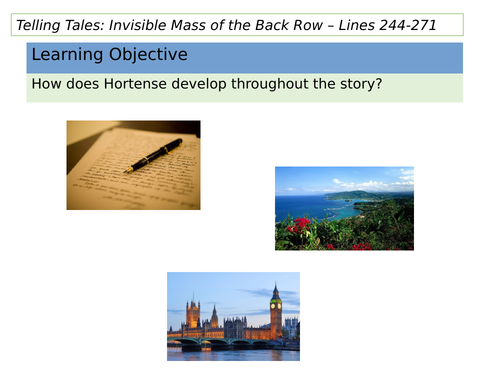 Activities on final part of Invisible Mass of the Back Row from the AQA GCSE Telling Tales Anthology. Worksheet included.