6Uploads
52Views
0Downloads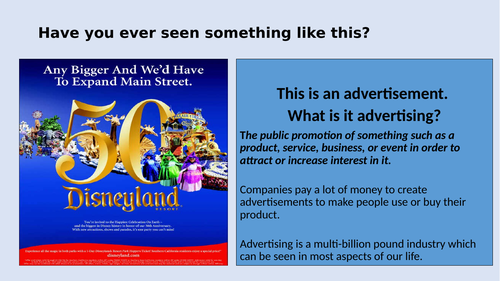 This PPT provides different scaffolded activities for pupils who are analysing advertisements, focusing on presentational devices such as colour, image and layout. It also has focused analysis of language used in advertisments and a task to create and evaluate an advertisment.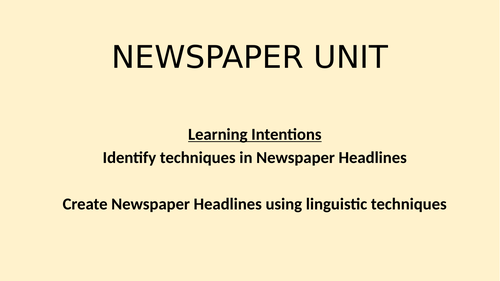 This lesson provides an interactive opportunity to test the knowledge of techniques present in newspaper headlines. Two worksheets are available, one to identify techniques and one to create headlines using techniques.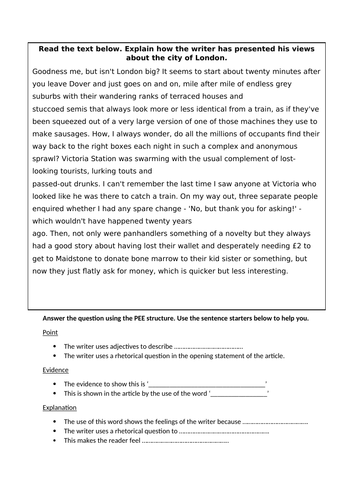 This worksheet is based on Bryson's opinion of the city of London. There are sentence starters for PEE included and model answer paragraphs. I used for KS3 in preparation for GCSE but have also used with a GCSE class in preparation for CCEA English Language Examination Unit 1, Task 2.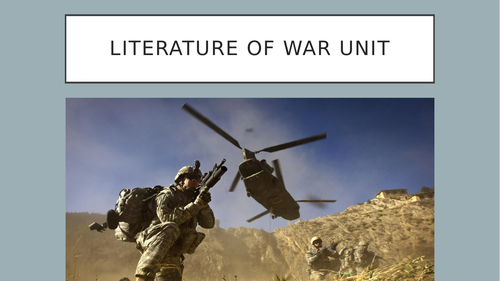 This PPT provides a Unit of work based on World War 2 with skills assessed such as Creative Writing, Persuasive Writing, Non-Fiction Analysis, Poetry Analysis and Spoken Language Analysis. There are also some matching worksheets and extracts. Examples used are The Blitz, Winston Churchill's speech, Extracts from the Diary of Anne Frank, Extracts from Goodnight Mister Tom and Poetry of the Second World War.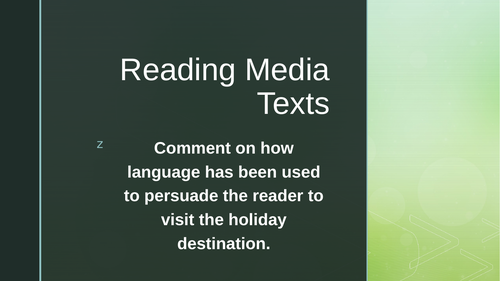 This lesson provides language analysis for a hotel advertisement to begin writing using PEE.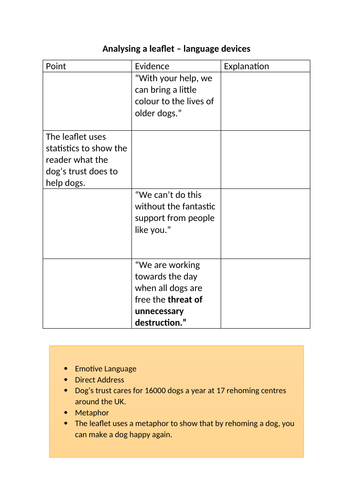 Presentation and worksheet focusing on analysis of presentational devices and language in a Dog's Trust Leaflet.