Cambridge Technicals Unit 3's Shop
Sports Organisations and Development
4Uploads
262Views
137Downloads
Sports Organisations and Development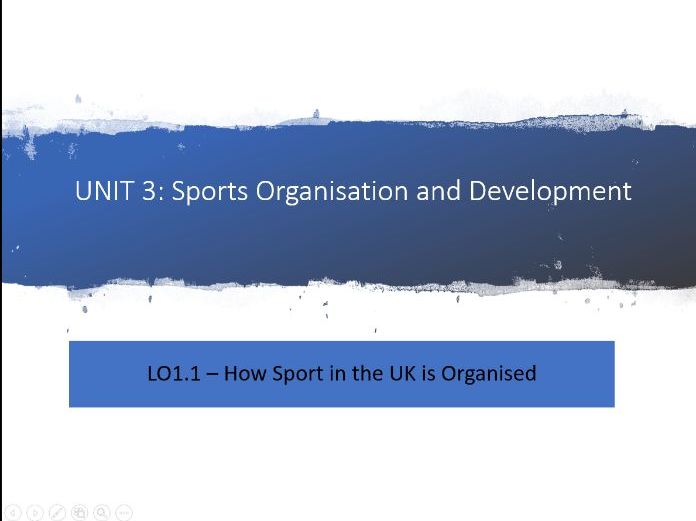 **Cambridge Technicals Level 3 Sport and Physical Activity ** Unit 3 Sports Organisation and Development LO1.1 - How sport in the UK is organised. Presentation, Handouts including all of the key information about the different organisations and Resources to fill in.
Cambridge Technicals in Sport and Physical Activity Level 3 LO1.3 and LO1.4 Presentations to show links between different organisations
Cambridge Technicals Level 3 - Sport and Physical Activity Unit 3 Sports Organisations and Development LO1.2 Roles and Responsibilities Work sheets, presentation and handout including all of the relevant information for different organisations and their roles and responsibilities.
Cambridge Technicals in Sport and Physical Activity Unit 3 sports Development LO2.1 Sports Development