Lilma's Shop https://www.buymeacoffee.com/lilma
Teacher of Spanish and examiner. https://www.buymeacoffee.com/lilma
32Uploads
9k+Views
7k+Downloads
Teacher of Spanish and examiner. https://www.buymeacoffee.com/lilma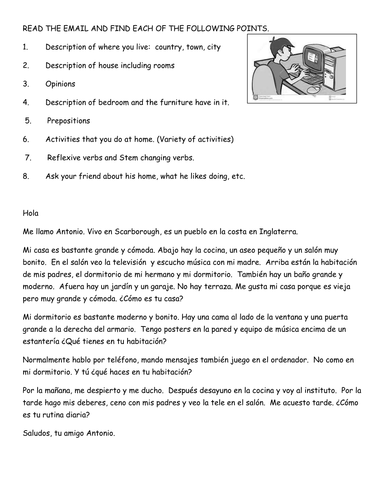 The aim of the worksheet is to consolidate work done with different parts of speech and grammatical points. Students should highlight accordingly or even write down information on table.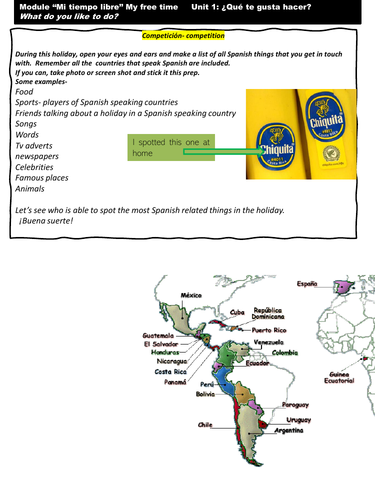 Students should spot products, people and any thing coming from Spanish speaking countries. Take a pic and share when back.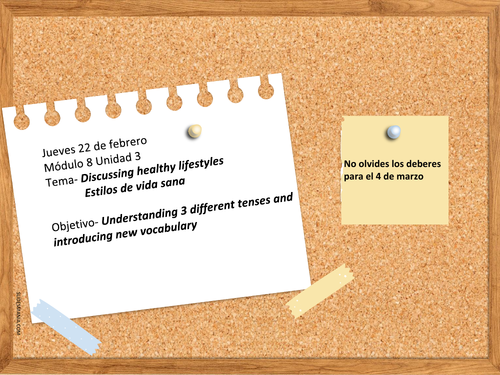 This is a pdf for the topic of unhealthy lifestyles using AQA Viva M8U3 Vivir a tope as a reference. There are exercises inspired by Thais López @thais_mfl, Esther Parks, @Slidesmania slides, and other contributors from TES who I might not be mentioning specifically, apologies, but I can include later if they contact me.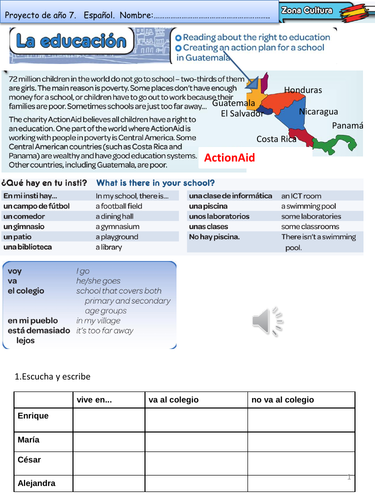 Project for year 7 mixed ability group based in Viva1 Module 3 Mi insti. It includes listening, reading and writing with cultural and geographical awareness. TO work in pairs or group situations.
TORTILLA acronym to remind what needs to be included in a writing task. Suitable for key stage 3.
Resource planned to use with AS students to consolidate their learning about the festival. They should compare English-Spanish translations and to plan a speaking card in the topic
Writing task based in Viva1 Module 4 with rubric for students to check they have improved their task. Self assess activity after having received feedback from teacher. Slidesmania thank you for your presentation.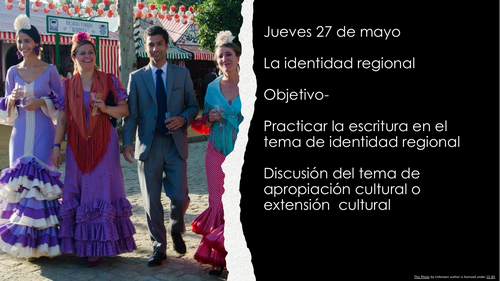 Spanish AS or ALevel, Designed as a writing task to promote the accuracy of written language and then as a discussion about the content of the article.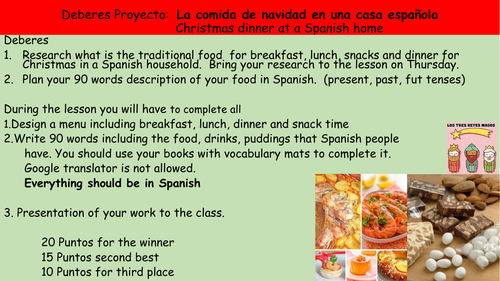 Year 9 research work in the topic of food, linked to Christmas celebration in Spain. Research and the 90 words writing task using 3 tenses.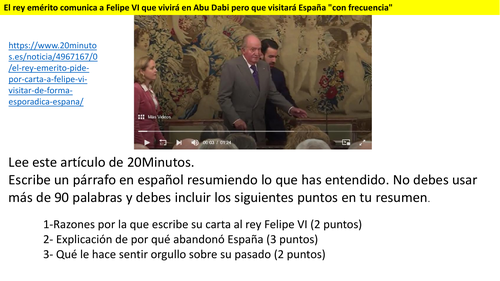 ALevel Spanish, summary practice on current affaires-Monarchy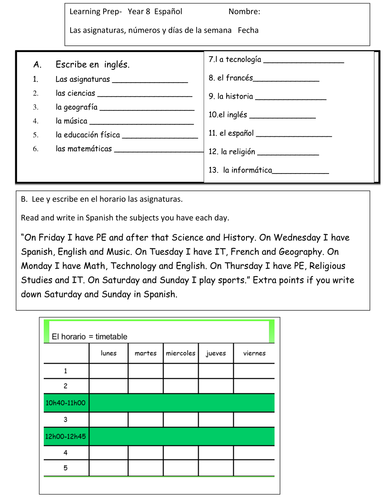 Assessment or worksheet to consolidate or to assess progress in the learning of subjects and days of the week.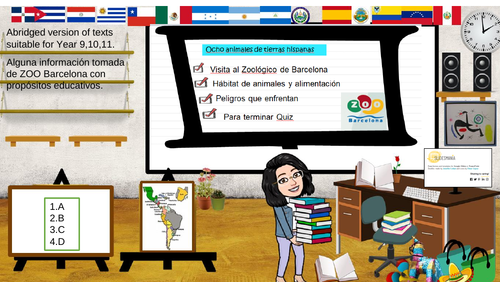 Project aimed to be completed independently either digitally or in paper. Students from year 9-11 can access the resource and complete a variety of activities: reading, listening, translating and writing. It has links to websites and it has hyperlinks within the document itself. Thank you very much for downloading it for free, but please leave a rating so we can help each other supporting our community. I am using the Barcelona ZOO website and other authors fully mentioned in the resource.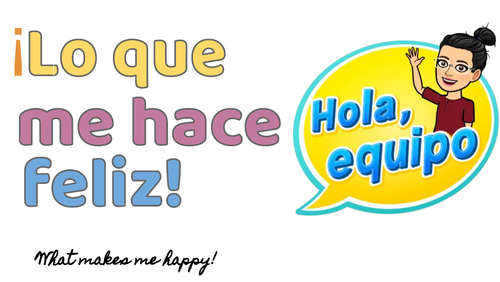 Slidesmania template game for revising and refreshing knowledge from previous year by playing with dice 3 times before writing down answers using knowledge organizers or sentence builders. Thanks for the inspiration from @Jenn_Calderon_ and @slidesmaniaSM https://slidesmania.com/digital-board-game-an-interactive-template-for-google-slides/ template Thank you for rating the resource after your download!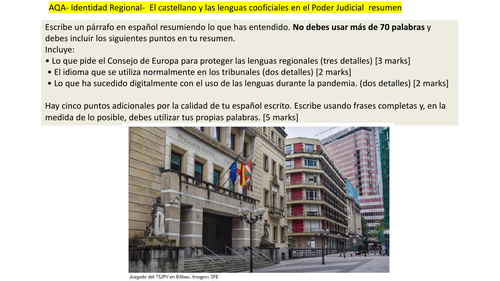 70 words summary in topic of Identidad Regional- las lenguas cooficiales.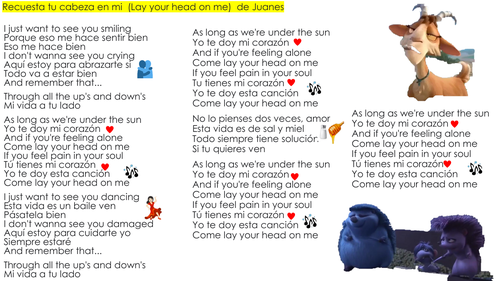 Activity to go with watching the film Ferdinand. Read, translate, discuss
This is a compilation of Spanish AQA GCSE questions for the oral examination taken from the oral papers from 2017to 2019 past papers grouped in the 3 themes stated by AQA. It includes questions from the role plays and photo card descriptions. Students could use it to make sure they understand the questions and teachers to use them and include them in their teaching. They are grouped in the three themes of: Identity and Culture,Local,national and international and global areas of interest and Current and future study and employment . It is a PDF file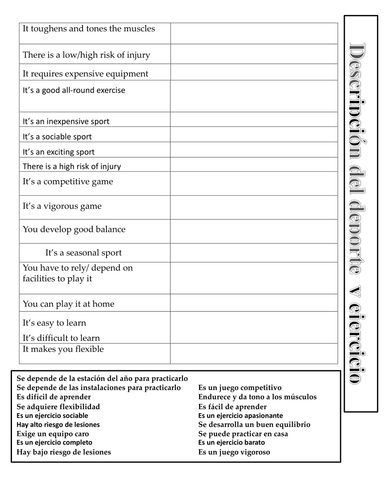 Vocabulary learning and consolidation for the topic of sport and exercise. Year 12/AS suitable for EDEXCEL.