Lisah220's Shop
Passionate Geography Teacher and Sociology - ask for more resources
31Uploads
2k+Views
505Downloads
Passionate Geography Teacher and Sociology - ask for more resources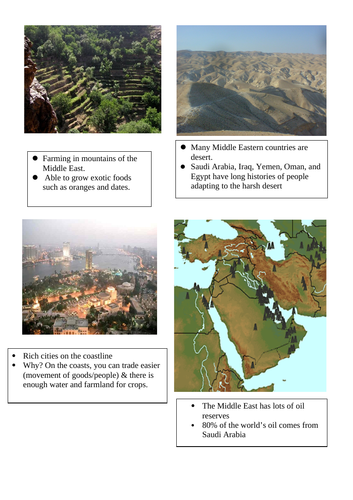 Detailed step-by-step lessons on the Middle East. Complete with handouts and worksheets Excellent powerpoint, including videos, maps and pictures. There is a card sorting activity and writing frame for less able students too. Rivers in the UK including - powerpoint, AN handout, map, video link, catchphrase Mountains of the UK including - Worksheet and powerpoint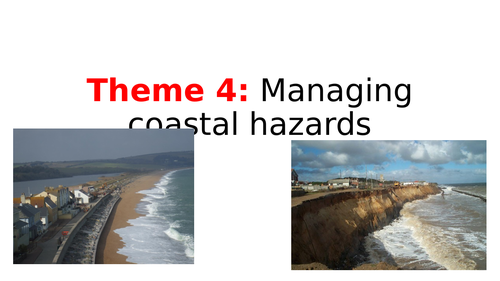 Extreme weather and storm surge lessons for the UK. This includes fill in the blanks, newspaper articles, video links and scaffolded tasks. A fantastic lesson looking at Curitiba as a sustainable city. Complete with marketplace handouts, writing frames for AN pupils and excellent bonus point activities to really make it competitive between groups.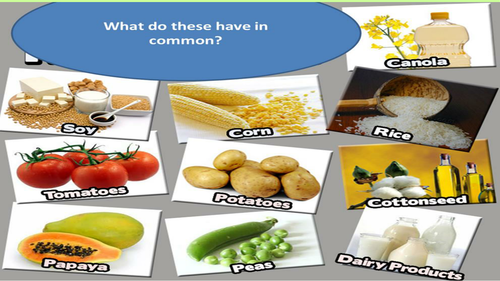 GM food lesson powerpoint, handouts and questions on video handout included. A 2 lesson activity with pictures, videos and easy to read question activities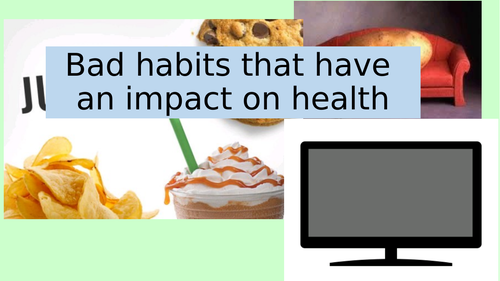 **SERIES OF 3 PASTORAL LESSONS ** PASTORAL 1- bad-habits-impacting-health PASTORAL 2 - What-happens-when-I-m-feeling-down-revised-2 PASTORAL 3 - world-of-work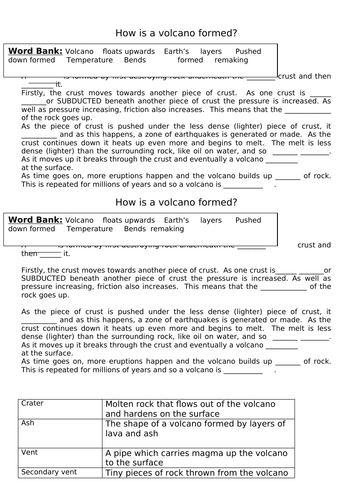 Fantastic set of volcano lessons and Vesuviuvs complete with scaffolded resources and handouts. L1: Volcano introduction and diagram label L2: Warning signs of an eruption L3: how are volcanoes monitored? L4: Vesuvius and newspaper article L5: Benefits of volcanoes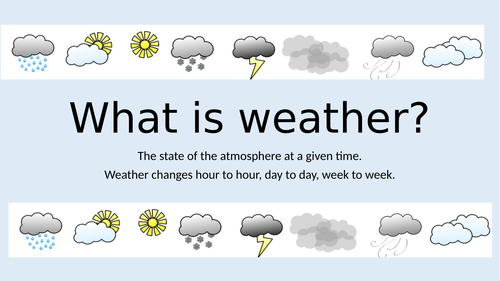 3 Fantastic Weather Lessons interactive and with accompanying worksheets L1: WHAT IS WEATHER L2: AFFECT OF WEATHER ON DAILY LIVES L3: MEASURING THE WEATHER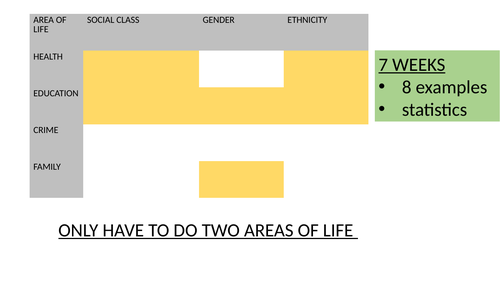 5 lessons on Inequality - Sociology PWP based including questions on books and links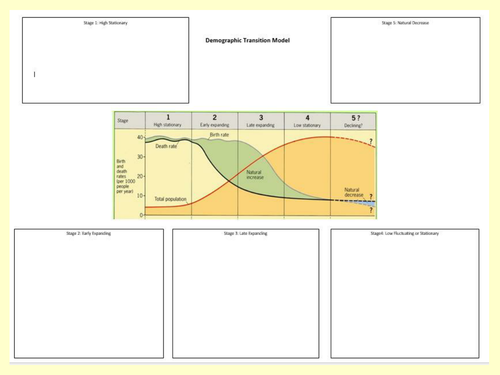 powerpoint presentation and handout about the types of migration and the history of migration in the UK. The class can formulate an opinion of migration from the lesson.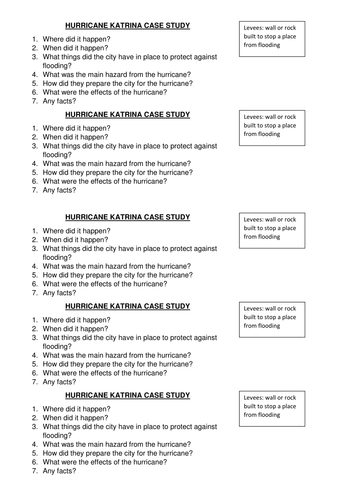 Powerpoint and worksheet attached for students to understand the effects and aftermath of hurricane Katrina.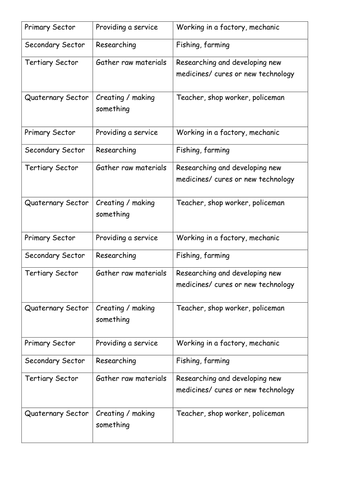 Card sort and powerpoint presentation. More and less able activities.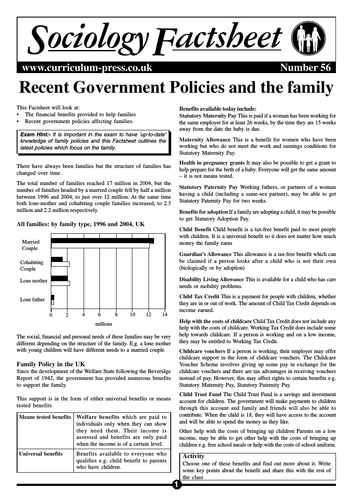 Lesson based on sociofactsheets - CONJUGAL ROLES Conjugal role questions and analysis on pwp in relation to the PDF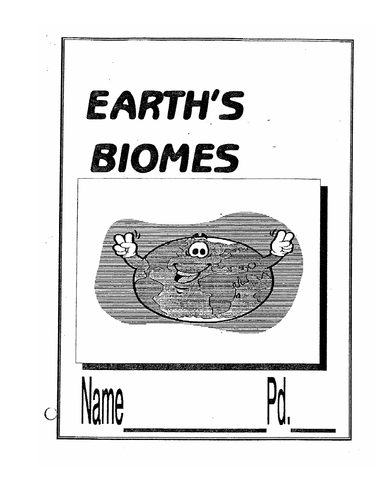 Took me hours to do - plenty of photographs, pictures to bring each biome to life. 44 pages of clear concise information (inc effects on biomes of humans, copy and complete sentences and questions)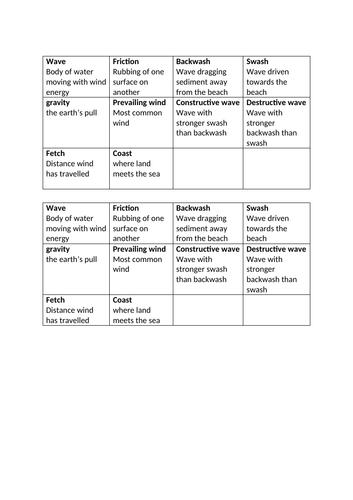 These lessons include waves, coastal erosion, transportation and deposition, coast formation, coastal landforms, uses of the coast and coastal management Hours of work worth of pwp led lessons with all instructions on them for simple and effective teaching.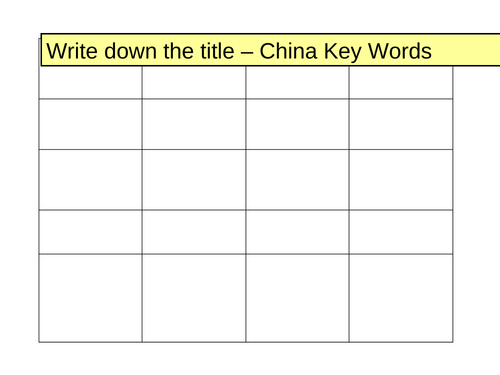 Lesson comparing rural and urban China and comparing physical and human geography.