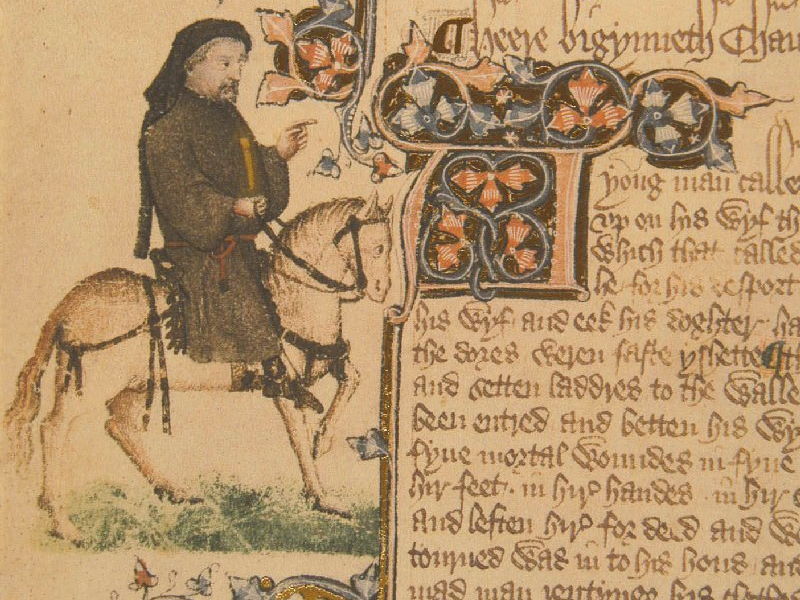 A very comprehensive collection of resources on The Wife of Bath with material covering contexts, criticism, close analysis, essay plans, exemplar essay
A powerpoint on the presentation of desire in the play as deviant. This can be used to prepare the students for an essay on this theme - the extract and question are also included. The presentation covers: jealousy, homoerotic desire, homosocial desire, desire of the exotic and of the whore. The essay question is on slide 2.
A collection of essay plans for the AQA Literature spec A paper 1 section C on Gatsby/Poetry anthology, covering obsession, unrequited love, the timeless nature of love, and barriers to love with some modelled paragraphs and a powerpoint showing how to address the AOs.
This presentation is a very useful revision of all the contexts of the GCE AQA spec A pre 1900 poetry anthology. Slides ask students to identify aspects of the following periods: Renaissance, Restoration, Romantics, Victorian, Decadent movement and then to consider how love is typically reflected in poetry from each of those eras. Suggested answers are given in subsequent slides. I encourages students to see the poems as part of a period or movement and prompts discuss about what is typical of the poems from each age.
An excellent revision session which involves the students working in teams to work out the clues to quotations and questions from An Inspector Calls. The first letter of the answers will then need to be unscrambled to name a well known Easter food. There are two rounds. This took my class all lesson (50 minutes)
Looking at the theme of infidelity in both 'The Great Gatsby' and the love poetry anthology from AQA this presentation prepares students for an essay comparing both texts. Compare how the authors of two texts you have studied present the theme of infidelity. I've included the quotations from Gatsby for students to analyse and the contexts they could refer to.
Everything you need to teach the following poems from the Eduqas poetry anthology for GCSE: Sonnet 43, She Walks in Beauty, London, Living Space, As Imperceptibly as Grief, Afternoons, Hawk Roosting, Ozymandias, To Autumn. This presentation includes 87 slides and covers both the context of each poem and a close anlaysis of each poem. There is also a sample exam question with scaffolded support on power in Living Space and London.
This includes both a pdf and a powerpoint version covering the two titles as follows: Typically, texts present men as the authority figures in relationships'. In the light of this view, how does Shakespeare present husbands and wives in this extract and elsewhere in the play? Act 3 scene 3 lines 294 -323 AND 'Typically, texts about husbands and wives present marriage from a male point of view.' In the light of this view, discuss how Shakespeare presents the relationship between Othello and Desdemona in this extract and elsewhere in the play. (This is Act 3 scene 3 Line 235 -278) This includes the passages from the text and two detailed slides of notes with quotations gathered from the play.
49 slides to take you through these four poems with a scaffolded structure for writing both the a) and b) essays. This resource should help students to phrase the comparative element and also to include the context. Success criteria included for students to peer assess. All videos and poetry annotations included. This should cover a couple of weeks work if you are taking them through the assessment in class in order to teach them how to approach it.
All you need to teach a unit on unseen poetry. I have put this presentation together which includes AQA spec A type questions for the new syllabus Love Through the Ages Unseen Poetry. However, the tasks would work for any A Level unseen poetry work. I have tried to cover a range of literary periods and include brief bios on poets and key words to prompt students with each poem.
Everything you need for covering the teaching of the Eduqas poetry: this first presentation has lessons on Heaney, Wordsworth (comparing them on childhood) then Valentine and Cozy Apologia (comparing them on relationships - finally adding on Manhunt as a bridge between relationships and the next collection I do will look at the war/conflict poems. The slides cover questions on the poems, detailed analysis of the poems, plus modelled essay structures, plus essay charts and assessment titles. Slides include highlighted annotations and links to relevant videos. 65 slides
This resource took a long time to put together but is worth it. The teacher chart covers all the literary periods (although I timed this from Middle English not Anglo Saxon). Each time period includes features of the era and an exemplar text/writer with a short critique on what they say about love/how it's presented. I have included a student copy which is a mixed up chart with no dates so that students can attempt to order the literary periods and the texts appropriately, discussing the features evolving over time.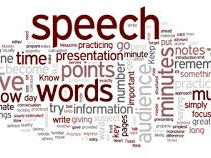 Everything you need for a complete unit on speech writing suitable for any GCSE transactional writing requirement. This includes all clips to speeches, such as Ghandi, James Cordon, Obama etc and analyses the techniques in those speeches and provides suggested titles for students to write their own speeches and a step by step framework to follow, supporting them as they write.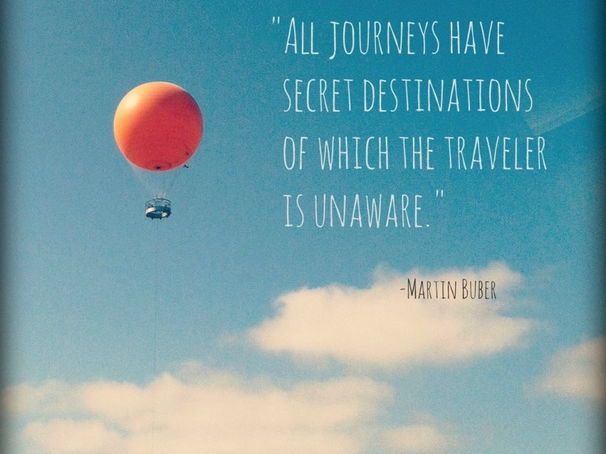 A comprehensive unit which builds all the necessary non-fiction skills for students approaching the new GCSE courses. Both modern and early 20th century travel writing texts are included. This unit covers traditional travel writing, complaints, comedy, journalism, television and online forums.This was written for year 9 but could slot in at any point in Key Stage 3. Writers included: Shackleton, Callahan, Palin, Bryson, Ffyona Campbell, Tony Hawkes, and more. Includes 90 slides Students will analyse in detail how humour is created, critique the use of persuasive language to engage consumers, write creatively, imaginatively and produce complaint reviews.
This includes essay plans, quotations, context and a sample essay on Lord of the Flies
This resource has been edited and made more detailed. Three detailed essay plans on Lord of the Flies on the following titles: One of the themes in 'Lord of the Flies' is the corrupting influence of power. How does Golding present this theme. In your answer you should consider social, cultural and historical contexts. Consider Golding's presentation of fear in 'Lord of the Flies'. Consider social, cultural and historical context in your answer. How does Golding present the theme of conflict in his novel 'Lord of the Flies'. In the course of your answer you should consider social, cultural and historical contexts.
This is a fun way to revise the play at the end of the term. The first letter of every answer is part of a title of a well-known Christmas Carol. So for additional points, at the end of each round, the first team to work out the Christmas Carol could have an extra 5 points. Enjoy
This bundle includes an ofsted prepared group of lessons (probably would last 3/4 lessons at least depending on ability) which covers how to write an essay on Lord of the Flies with the objective for students to provide both an overview and to zoom in on detail. Also included in this bundle is a presentation on comparing Lord of the Flies to Coral Island which is very useful context considering how Golding satirises the genre. It also includes three essay plans on conflict/power and Fear
Three essay grids which provide a structure for answering a question on the nature of poetry in relation to Chaucer's The Wife of Bath: The questions addressed by these grids were as follows: Examine some of the ways poets have made use of contradictions and/or paradox in their writing. "Poetry is at its most effective when exploring contradictions." How far do you agree? "Poetry often manages to engage our interest in issues and characters which we do not necessarily like or admire."How far would you support this remark? Explore some of the ways in which poetry might be considered unsettling for a reader. Explore the ways in which poets use their writing as a vehicle for social commentary.
Written for the AQA Literature A spec but suitable for other A Level study of 'Othello' an essay question on: Read the passage from Othello, provided below, and respond to the following: • 'Othello is too easy to pity, too hard to like'. • In light of this view, discuss the presentation of Othello as the jealous husband, here and elsewhere in the play. With an annotated text version for teaching close analysis to the class.
An essay on Jack in Lord of the Flies. How does the character of Jack develop throughout the novel? In your answer you should refer to events in the novel and its social, cultural and historical context. The context is highlighted for students to see. Also a sheet with context is supplied
An essay plan on Jack in Lord of the Flies as follows: Consider the presentation of Jack in 'Lord of the Flies' and in the course of your answer comment on the social, cultural and historical context. This also includes all the quotations gathered ready for students to analyse.
Two essay titles with all the appropriate quotations gathered together for students to analyse: Why do you think it is important that Golding portrays the natural world as a character with malevolent characteristics? How does Golding establish a contrast between the two boys in the first five pages?
An essay title written for the AQA spec A Love Through the Ages paper 1 section A with a question onRead the passage from Othello, provided below, and respond to the following: • 'In Othello, love makes women helpless victims'. • In light of this view, discuss whether Shakespeare presents women as victims in this passage and elsewhere in the play. • [25 marks] This includes an annotated extract to support teaching.