290Uploads
271k+Views
451k+Downloads A well structured lesson analyzing the language of Lord Capulet, guiding students towards a GCSE style analysis of his treatment of Juliet in A5S3 and the rest of the play. For higher ability students there is an additional lesson focusing on the presentation of women and feminism in Shakepeare's works in general. Uses the new AQA spec to do an extract - whole style response. Aimed at higher ability KS3 A booklet encouraging students to engage with some classic works of literature. Most activities are based around comprehension skills and skills required for AQA's Language Paper 1 including language analysis and creative writing. Perfect as a series of short tasks completed as homework, in form time or as revision tasks. Ideal as a KS3 to 4 transition piece. This information heavy lesson is ideal for KS4 who have an understanding of the play as a whole. It looks at why characters feel guilt and Shakespeare's purpose behind this and includes extended writing tasks so students can develop these skills Fits with Assessment Objectives for the AQA specification but can easily be adapted to fit other specs.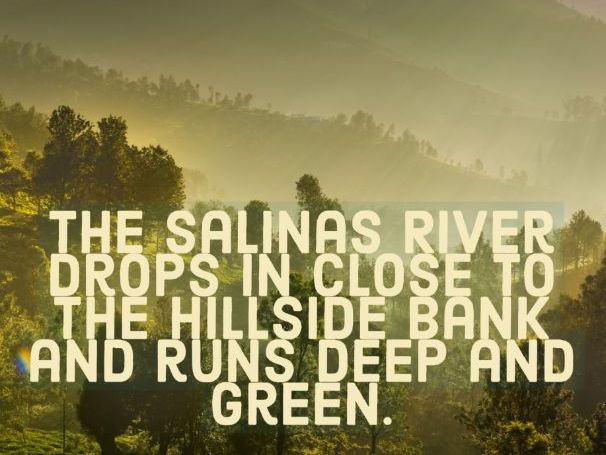 A selection of resources designed to engage students with creative writing tasks, using Of Mice and Men as a starting point. Includes a feedback task getting students to focus on the use of possessive apostrophes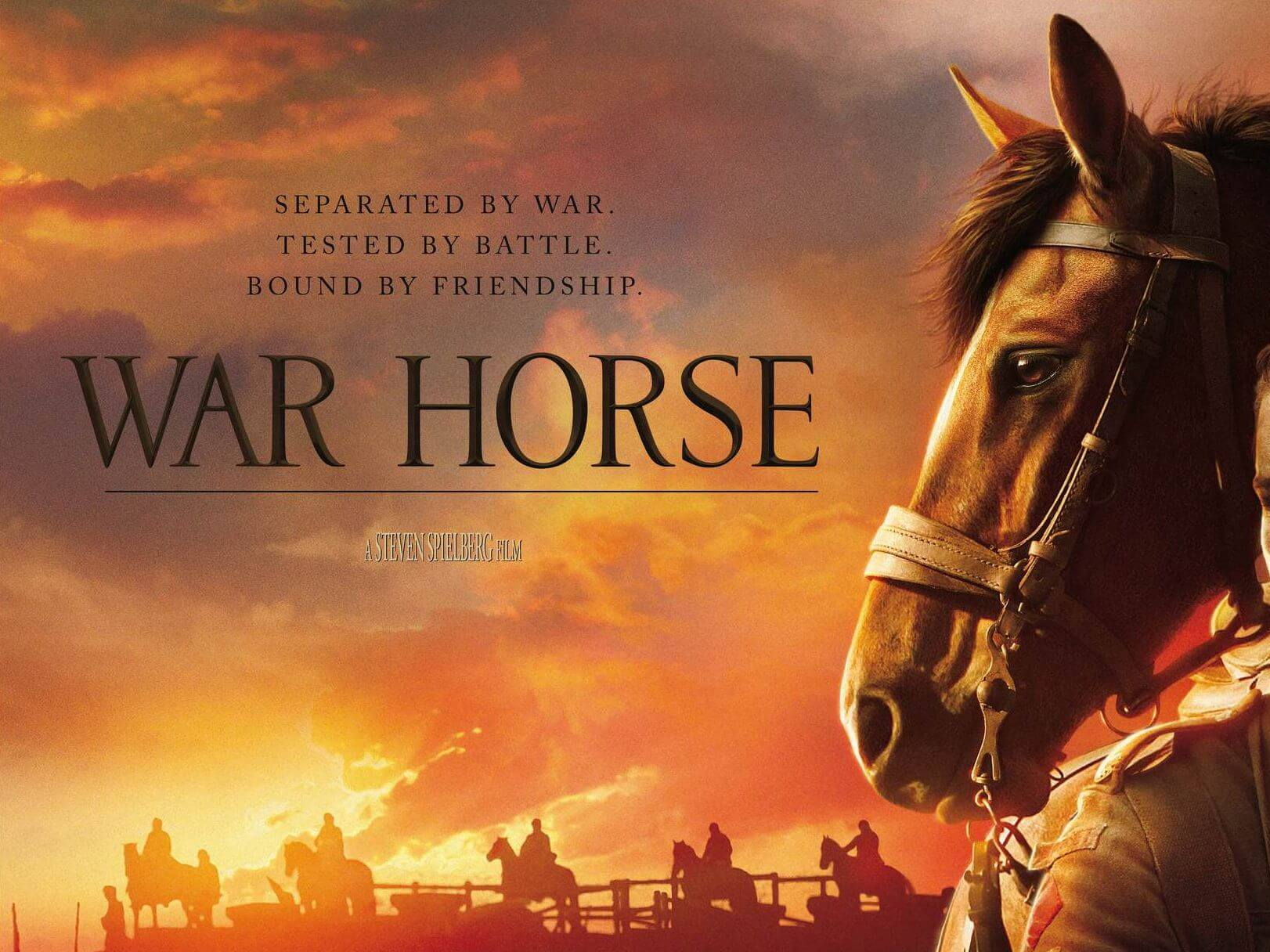 A SOW guiding KS3 students through War Horse aiming towards a new GCSE style language paper 1 assessment. Includes references to AOs, home works, reading time and engaging tasks throughout, providing students with the chance to improve their language analysis skills, vocabulary and knowledge of context A wide variety of resources looking at the character and change in Lady Macbeth Ideal for KS4 with plenty of opportunities to test knowledge and promote a personalised response. Uses the AQA specification as a basis for learning. Perfect for a detailed look at the character and symbolism of Eva Smith. Includes exam style questions, complex ideas about symbolism and work sheets to help memorise quotations about this pivitol character. Perfect for KS4 once they have read the whole plot.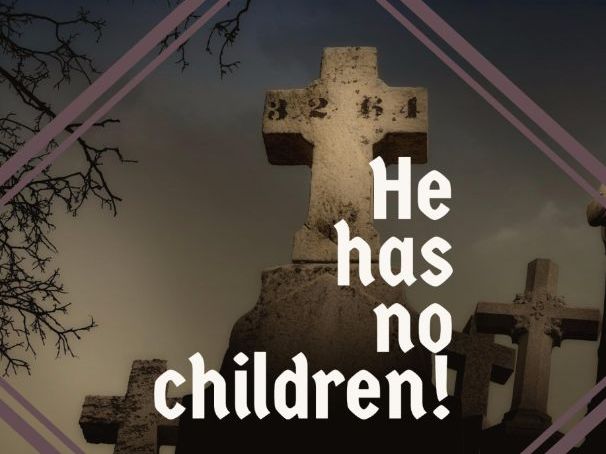 A lesson guiding students through the tricky scene of Act 4 Scene 3 Includes comprehension questions, homework activities, language and structure analysis, creative writing. Works well for any group studying the new GCSE AQA scheme, includes references to AOs. Now includes analysis and annotations support sheet and work sheets that can be set as homework for knowledge consolidation. Supportive quotations flashcards and jeopardy included to aid revision. A lesson aimed at KS3 looking at the character of Don John, his role as a villain and an introduction into analytical writing - complete with essay structure support and model paragraph. Ideal for mid ability groups. Lesson is based on the AQA AOs A series of lessons guiding students through GCSE skills in accordance with the new AQA specification. Covers narrative writing Descriptive writing Analysis of fiction texts Engaging content of real life spies designed to inspire creativity and develop skills vital for the GCSE schemes A thorough, structured and differentiated lesson designed to guide students through the theme of racism in the great depression and Of Mice and Men. PPT is on a dyslexia friendly back ground. Ideal for mature KS3, sparks conversation and consideration of contextual features that are still relevant today. Includes an essay style question and structure strips to support students confidence and independence. This lesson introduces students to Henley's poem, the key themes, language analysis and contextual information. Ideal for KS3 or KS4 unseen poetry. This is a comprehensive lesson guiding students through an extract from Stephen King's IT. This lesson works through a suspenseful and sinister extract. Gives example answers and allows students to make associations across genres and texts, improving their comprehension and vocabulary. Ideal for KS4 studying section A of Language Paper 1. This is a fully differentiated lesson examining the importance of family in A Christmas Carol. It includes round robin activities as well as opportunity for individual response and extended writing development. Ideal for KS4 preparing for the AQA specification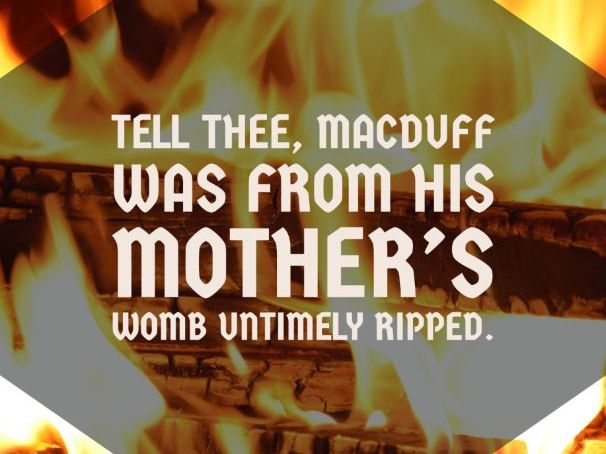 A lesson guiding students through the murder of the Macduffs. Includes language analysis, recap of previous scenes, visual quotes, themes and comparison of key events. PPT is designed on a dyslexia friendly back ground in order to allow access by all students. Ideal for GCSE students studying the text for the new AQA specification. Includes an additional creative writing task, allowing student to intrinsically develop their creative writing skills for AQA Lang P2. A selection of resources ideally taught over 2-3 lessons. It covers the masquerade ball scene of Much Ado About nothing, using the Kenneth Branagh adaptation as visual stimuli. It includes a variety of tasks to hit the AOs of the GCSE AQA specification including recall of events and identification of language features. It also includes a variety of more creative activities including mask design. Ideal for KS3 as an introduction to the content of GCSE level work. A variety of lessons, activities and tasks designed to support KS4 students in their revision of An Inspector Calls. Perfect for those who thrive on independent tasks as well as teacher lead activities. Also, check out my Kahoot Quiz here ideal for a homoginous revision of literature content for AQA https://play.kahoot.it/#/?quizId=cb082d00-9266-4eaa-bf87-88fb56cf20e5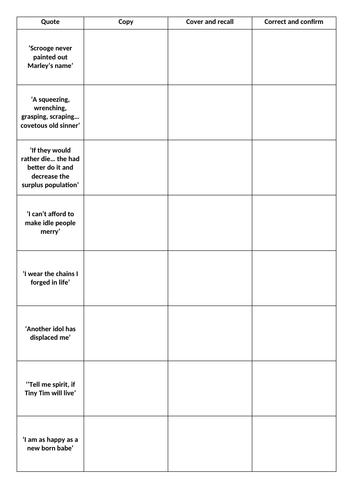 A simple worksheet designed to help students revise key quotations and allow them to independently match to themes of the novella. Ideal for KS4 students studying A Christmas Carol in preparation for the AQA GCSE exam. Best printed on A3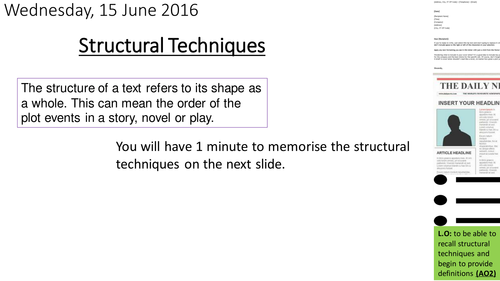 A revision tool for structural techniques in English Literature and Language, using Kagan activities to encourage engagement and collaboration. Perfect as a GCSE starter or as an activity for more able KS3. A series of creative writing tasks inspired by A Christmas Carol. Ideal of KS4/GCSE students. Each task includes either challenging vocab to include or language features, fitting with the AQA assessment objectives.