295Uploads
337k+Views
598k+Downloads This booklet it designed to encourage students to engage with Reading for Pleasure in their own way, while fostering creativity, expansive vocabulary and inference skills. Ideal for KS3, either pick which tasks you wish to complete or allow students to dictate their own learning by selecting the tasks most suited to their books. This information heavy lesson is ideal for KS4 who have an understanding of the play as a whole. It looks at why characters feel guilt and Shakespeare's purpose behind this and includes extended writing tasks so students can develop these skills Fits with Assessment Objectives for the AQA specification but can easily be adapted to fit other specs.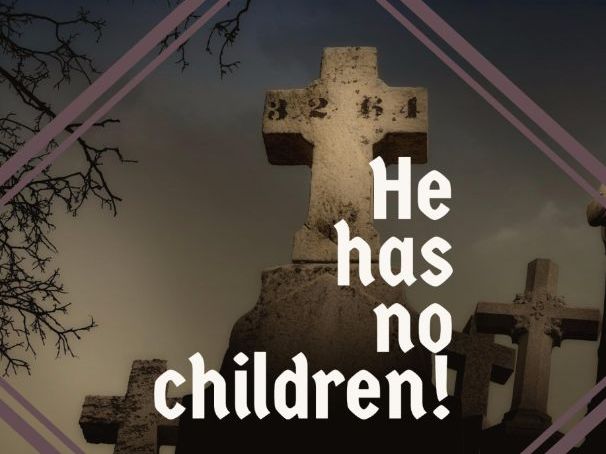 A lesson guiding students through the tricky scene of Act 4 Scene 3 Includes comprehension questions, homework activities, language and structure analysis, creative writing. Works well for any group studying the new GCSE AQA scheme, includes references to AOs. Now includes analysis and annotations support sheet and work sheets that can be set as homework for knowledge consolidation. Supportive quotations flashcards and jeopardy included to aid revision. A well structured lesson analyzing the language of Lord Capulet, guiding students towards a GCSE style analysis of his treatment of Juliet in A5S3 and the rest of the play. For higher ability students there is an additional lesson focusing on the presentation of women and feminism in Shakepeare's works in general. Uses the new AQA spec to do an extract - whole style response. Aimed at higher ability KS3 A booklet encouraging students to engage with some classic works of literature. Most activities are based around comprehension skills and skills required for AQA's Language Paper 1 including language analysis and creative writing. Perfect as a series of short tasks completed as homework, in form time or as revision tasks. Ideal as a KS3 to 4 transition piece. Perfect for a detailed look at the character and symbolism of Eva Smith. Includes exam style questions, complex ideas about symbolism and work sheets to help memorise quotations about this pivitol character. Perfect for KS4 once they have read the whole plot.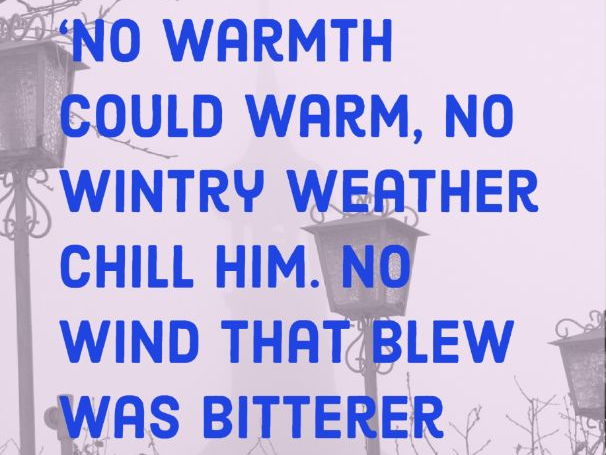 A GCSE lesson for A Christmas Carol look at analysis of the pathetic fallacy and language (AO1 & AO2). Includes extension questions for higher ability and to evoke conversation. Essay style questions will assist in exam technique and lesson includes work sheet to revise language features This lesson introduces students to Henley's poem, the key themes, language analysis and contextual information. Ideal for KS3 or KS4 unseen poetry. A lesson aimed at KS3 looking at the character of Don John, his role as a villain and an introduction into analytical writing - complete with essay structure support and model paragraph. Ideal for mid ability groups. Lesson is based on the AQA AOs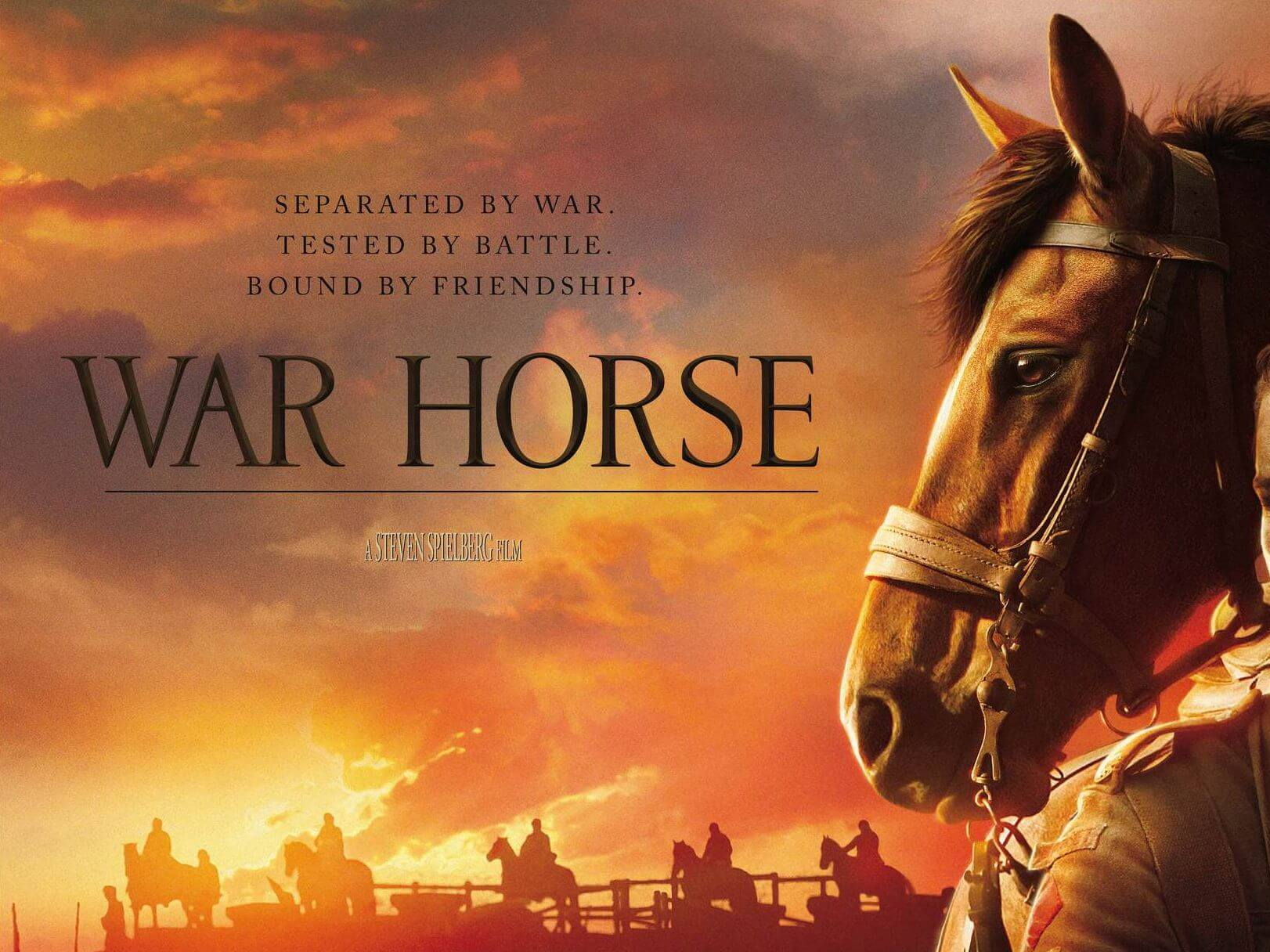 A SOW guiding KS3 students through War Horse aiming towards a new GCSE style language paper 1 assessment. Includes references to AOs, home works, reading time and engaging tasks throughout, providing students with the chance to improve their language analysis skills, vocabulary and knowledge of context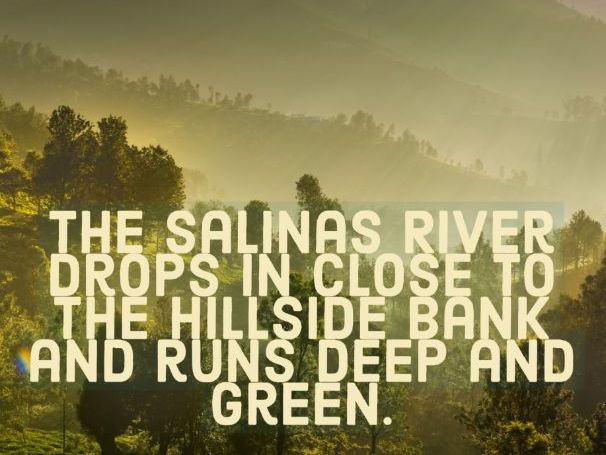 A selection of resources designed to engage students with creative writing tasks, using Of Mice and Men as a starting point. Includes a feedback task getting students to focus on the use of possessive apostrophes A selection of resources guiding students through the key themes, scenes and characters of the Shakespearean comedy. Ideal for KS3 as a solid introduction to Shakespeare and the AQA specification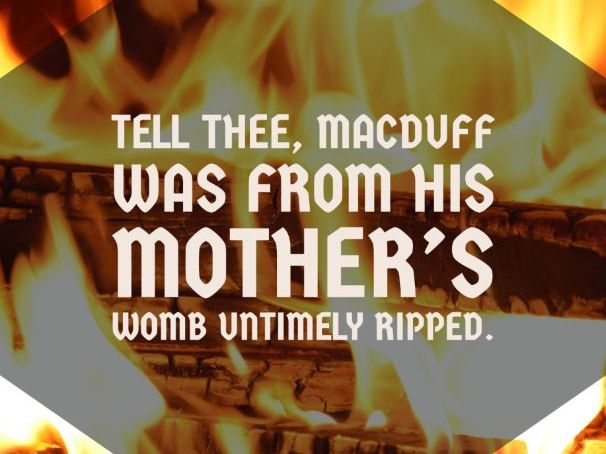 A lesson guiding students through the murder of the Macduffs. Includes language analysis, recap of previous scenes, visual quotes, themes and comparison of key events. PPT is designed on a dyslexia friendly back ground in order to allow access by all students. Ideal for GCSE students studying the text for the new AQA specification. Includes an additional creative writing task, allowing student to intrinsically develop their creative writing skills for AQA Lang P2. A lesson guiding students through the context of the deserving and undeserving poor in A Christmas Carol and analysis of the language describing the Cratchits and their purpose within the novella. Ideal for GCSE, includes structured exam style responses as well as group work in the form of a round robin. Extension tasks are littered throughout and students are encouraged to draw similarities between Victorian England and modern society - enabling them to build their cultural capital and enhance their knowledge for AO3. Uses the AQA assessment objectives to inform activities and help familiarize students with the assessment criteria. This lesson allows students to understand D H Lawrence's poem in detail, taking into account Biblical imagery and language features. Ideal for those preparing for AQA's unseen poetry or high ability KS3 looking to further their understanding of poetry and analysis skills. A selection of resources easily spread over a few hours of work designed to engage students in the development of Beatrice and Benedick's relationship. Examines the scene in some detail with students then able to summarise what they have learnt Ideal for KS3 as an introduction to GCSE level work This is a fully differentiated lesson examining the importance of family in A Christmas Carol. It includes round robin activities as well as opportunity for individual response and extended writing development. Ideal for KS4 preparing for the AQA specification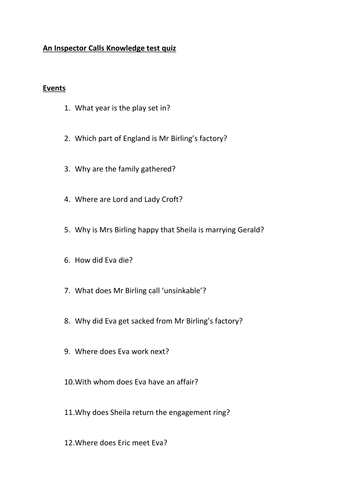 A revision quiz looking at events, characters, themes and quotes to support KS4 students prepare for their GCSEs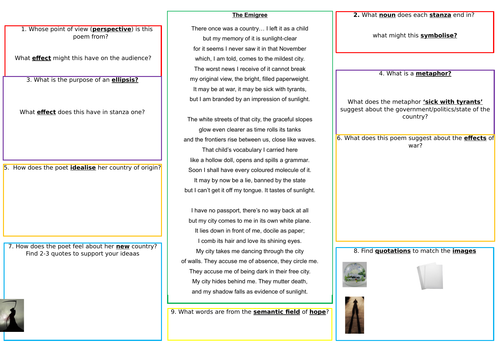 A worksheet designed to support revision of The Emigree from AQA's power and conflict anthology. Ideal for KS4 as an independent task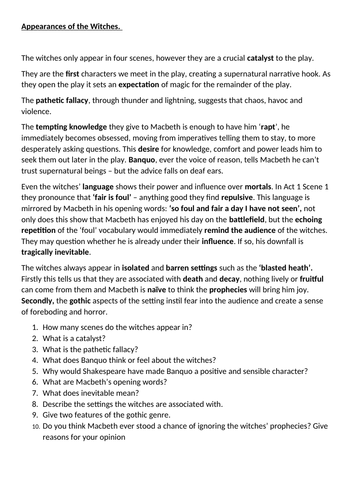 This worksheet gives students high level information and analysis about the appearance of the witches within Shakespeare's Macbeth. Makes explicit links to the theme of the supernatural and the gothic. Ideal as independent revision or as a knowledge boosting task prior to assessment. Aimed at KS4 GCSE but could be adapted for KS5 revision