226Uploads
55k+Views
76k+Downloads
A selection of lessons looking at key elements of Macbeth as preparation for the GCSE AQA Specification. Includes quiz for revision, take away homework, reading time with the text and lanaguage analysis, thematic approaches and contextual information in like with the AOs. This is all supported with analysis of exam style responses and extended writing tasks designed to boost exam skills
A selection of resources that can be used to support the teach of Charles Dickens' A Christmas Carol in line with the AQA GCSE specification Includes tasks to support the remainder of the AQA syllabus so that students are fully prepared for anything the exam board throws at them
A poster of the poem matched with an image of the eifiel tower. Ideal for visual learners or as a conversation starter.
This lesson is designed for KS3, guiding them through chapter 5 and their first encounter with Cpl Perkins. It encourages close analysis of language in a structured methodical was as well as encouraging students to justify their opinions. Ideal for KS3 with a view to doing AQA specifications in the future.
Challenge your students with the emotive lesson looking at The Emigree. Perfect for KS4 with opportunities to develop personalised responses and critical thinking. Tailored to the AQA Power and Conflict GCSE Unit
A wide variety of resources looking at the character and change in Lady Macbeth Ideal for KS4 with plenty of opportunities to test knowledge and promote a personalised response. Uses the AQA specification as a basis for learning.
A selection of resources that should take 2-3 lessons to complete. Looks at the contextual information surrounding TB and Victorian life, combining this with the presentation of Smike as he dies in chapter 58. Ideal for KS3 as they progress to GCSE style and standard of work
A comprehensive lesson guiding students through the personalities of Henry and the French Prince. Allows time for converstations based around analytical questions and ideas. The resources are based around the skills required for AQA's literature paper one, but could be easily adapted to suit other specifications. I originally aimed this at KS3.
A selection of four extracts and questions ideal for revision, independent tasks or cover work at KS4.
An wide selection of resources helping students prepare for AQA's language paper 1, specifically section A. These extracts cover a variety of genres, styles and are suitable for both high and low abilities. Great if you have some quality time to spend with your KS4 students before their final exam.
A collection of resources and comprehensive lesson activities guiding students and teachers through the language paper one paper using the prologue of Jurassic Park as a basis. An exciting and gruesome extract. Ideal for KS4 as a new approach or refresher of techniques, or for high ability KS3 looking for a new challenge. Includes plenty of opportunities for modeling, references to the AQA mark scheme, and some indicitive standards of work so students can see what level they are working at. These resources should take 3-4 hours to complete under guidance, or simply set the paper as a stand alone task.
An information heavy lesson talking students through the various possible genres of An Inspector Calls. This uses the AQA mark scheme as guidance for the context. Ideal for KS4 as either an introductory lesson to the genre or as pre-exam revision.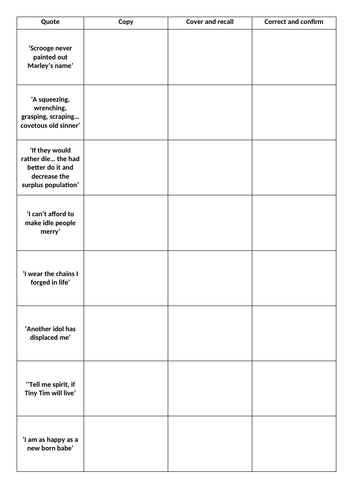 A simple worksheet designed to help students revise key quotations and allow them to independently match to themes of the novella. Ideal for KS4 students studying A Christmas Carol in preparation for the AQA GCSE exam.
This is a selection of resources guiding students through the background of WW1 and why people began to oppose the war. The work sheet leads students into the analysis of Wilfred Owen's Exposure. I designed this for my KS4 group supporting them in AQA's Power and Conflict poetry unit as part of Literature Paper 2
A variety of lessons, activities and tasks designed to support KS4 students in their revision of An Inspector Calls. Perfect for those who thrive on independent tasks as well as teacher lead activities. Also, check out my Kahoot Quiz here ideal for a homoginous revision of literature content for AQA https://play.kahoot.it/#/?quizId=cb082d00-9266-4eaa-bf87-88fb56cf20e5
A mock paper using Col. Tim Collin's Iraq speech and Henry V's Harfleur speech designed to test students on AQA's language paper 2. Students must compare perspectives of war and motivational language. Lesson slides include redrafting opportunities so students can reflect on what they have done will in question 5 and look at how to improve in the future. Ideal for KS4 or high ability KS3
These resources are designed for KS3 and use the AQA assessment objectives. Ideally this is taught over 2-3 hours pre assessment. It was aimed at a mid-low ability set however can easily be differentiated upwards. There are plenty of opportunities to practice analytical writing and identify strengths and targets. Ideal as preparation for GCSE level work.
This lesson is designed to support students preparing for the AQA Macbeth GCSE. These resources look at Banquo's key speech and gives students the chance to read and pull apart a high grade response as well as construct their own analysis. Resources include a follow up lesson allowing students to reflect on their work and improve it, perfect to instill a sense of pride in their work and resilience.
Images and quotes made with Adobe Spark using AQA's Power and Conflict Poetry anthology as a basis. Ideal for a display!
A series of resources guiding students through reading an extract of Point Blanc and engaging with the questions ans AOs of AQA Language Paper 1. Ideal for High Ability KS3 or as an introduction to the paper.
A collection of resources disigned to improve student's reading skills in preparation for the AQA gcse syllabus. Booklets are ideal to set as homework or to be used in conjunction with Reading for Pleasure lessons and include tasks that can be completed independently or integrated into whole class activities.
A collection of worksheets and resources allowing students to independently analyse and revise poems for AQA GCSE English Literature. Promotes independent, original responses, analysis and identification of language features and encourages students to consider their effect. Includes visuals matched to quotations in order to aid retention of texts and promote conversation about the key themes Includes poems from the Power and Conflict anthology as well as resources that can be used for unseen.
A booklet encouraging students to engage with some classic works of literature. Most activities are based around comprehension skills and skills required for AQA's Language Paper 1 including language analysis and creative writing. Perfect as a series of short tasks completed as homework, in form time or as revision tasks. Ideal as a KS3 to 4 transition piece.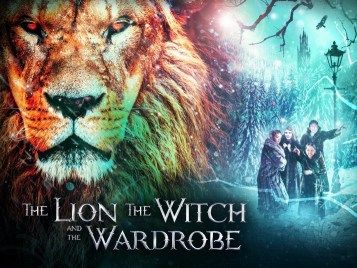 A series of lessons and resources guiding students through Q2, 3 and 5 of language paper one. Engaging activities that stretch the critical thinking of students while giving them an accessible text. this boots confidence and ultimately exam performance.