77Uploads
116k+Views
90k+Downloads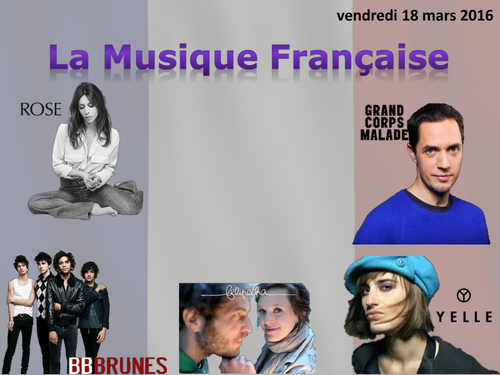 Powerpoint slides with hyperlinks to contemporary French musicians/bands' videos.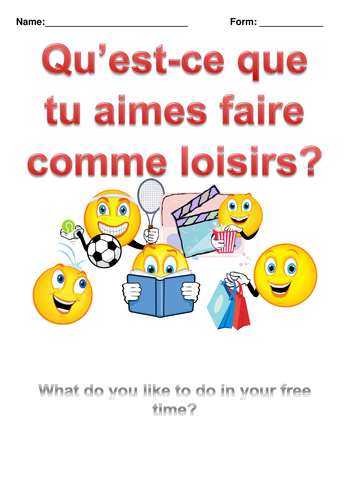 Revision booklet for sports and hobbies with reading comprehension and writing task at the end.
Each file contains a reading activity for students to complete. The texts are differentiated. The first file is the lower level text, second the mid-level and the third the higher level. On the pages after the four profiles there are a series of questions for students to complete, culminating in a writing task. The higher text also draws on prior knowledge from the self and family unit.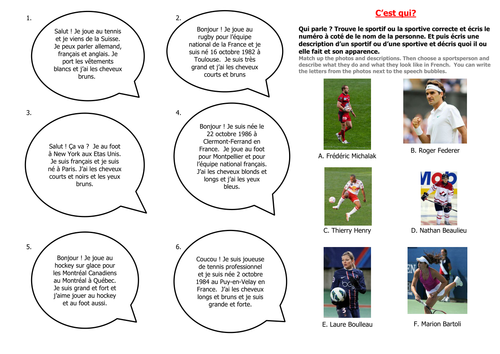 A worksheet using French, Swiss and Canadian sports stars where the students read the speech bubbles and use the information there in to find the correct sports person. Sports included are: tennis, football, rugby and hockey. The descriptions also links to the physical appearance descriptions of hair and eye colour.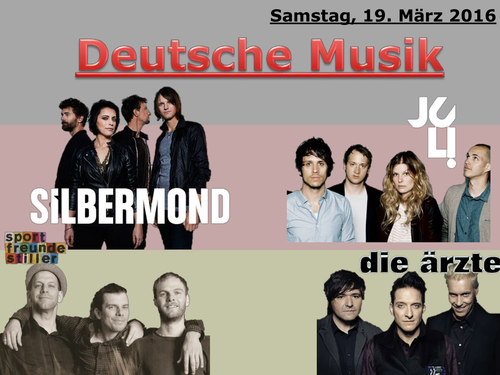 Powerpoint slides containing hyperlinks to videos of some German musicians on youtube.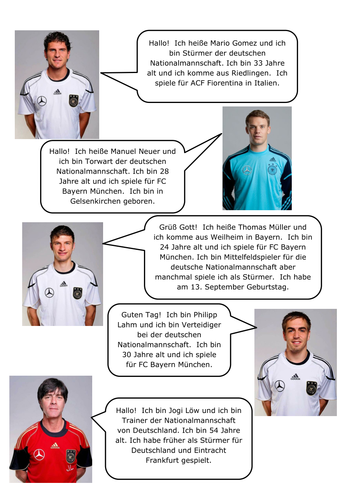 A reading activity based on past and current members of the German football team.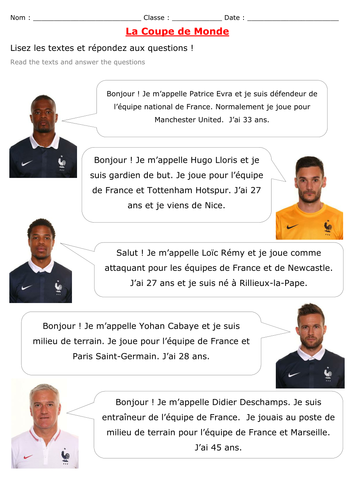 A reading activity based on past and current members of the French football team.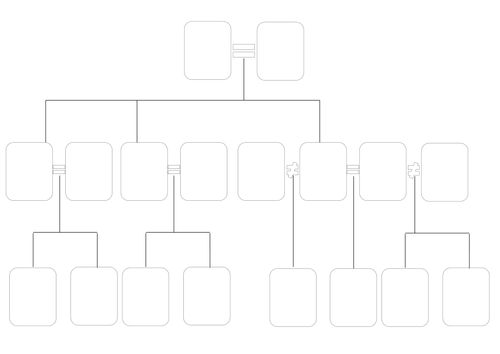 Two templates to help children build a family tree for the self and family topics. The templates are blank so that they can be used with any language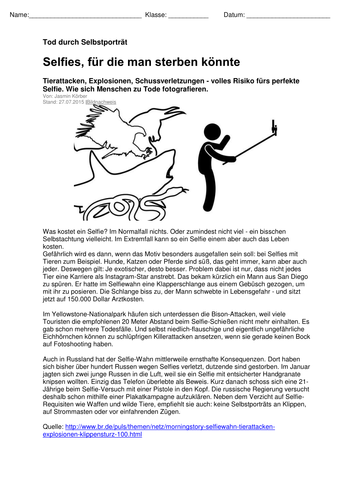 Reading comprehension activity using an article from German youth radio puls.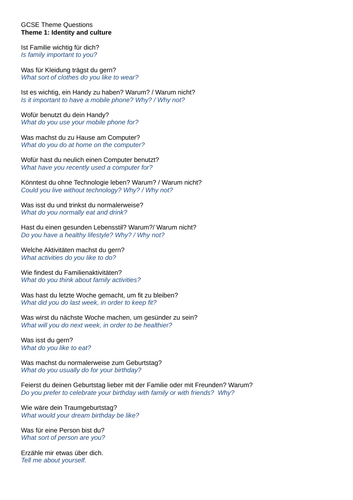 Questions to fit the 2016 specifications. Can be used as questions for the general conversation part of the speaking exams or as revision for role plays and photo cards.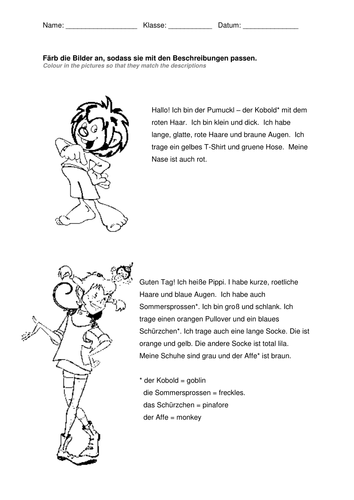 Worksheet combining physical descriptions and clothing topics. Students colour in the images to match the descriptions at the side. This demonstrates their understanding of the descriptions.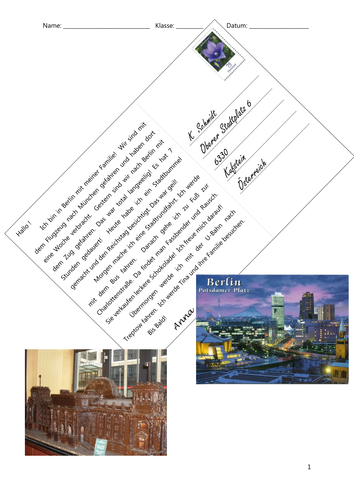 2 Worksheets relating to transport in German. The postcard is a reading and writing activity The match up task is for consolidation of vocab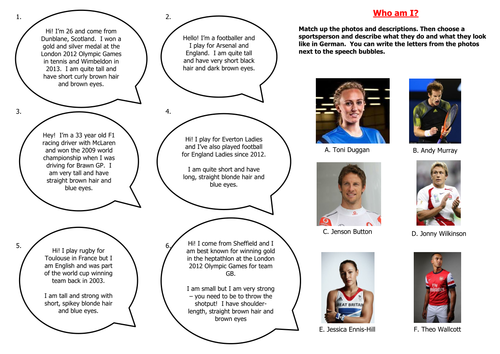 Combines sports and descriptions of appearance, can be used as a spring board for students to go on and research English-speaking sports stars of their own.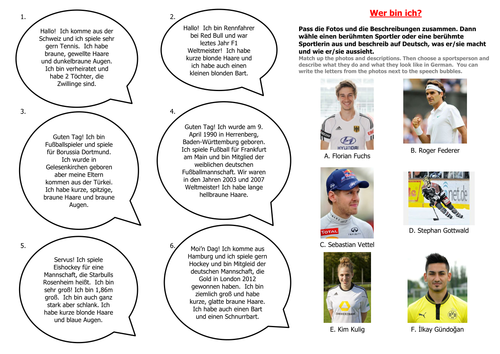 Students read the speech bubbles and decide which description matches which German-speaking sports star. Includes tennis, hockey, ice hockey, football and F1 stars from Germany and Switzerland.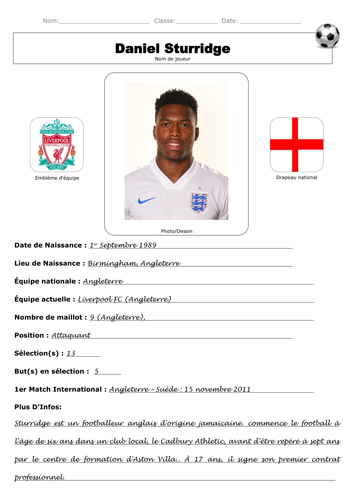 A worksheet for students to create a profile of a player of their choosing. There is also an example to go alongside this as a model to help with any difficulties with the language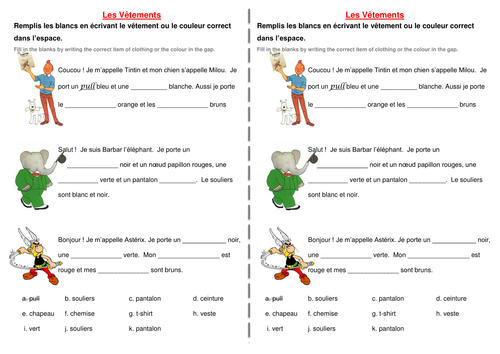 A gap fill sheet containing descriptions of characters from French books and kid's TV programmes. Students select the words from the bottom of the sheet and put them in the correct places.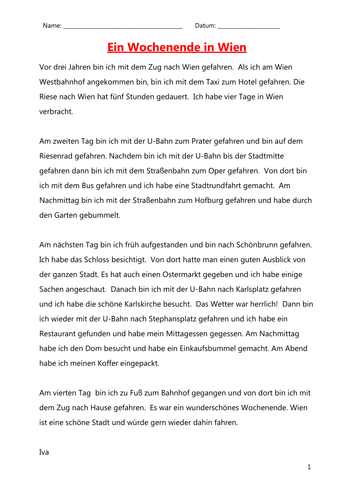 Reading comprehension text about a weekend in Vienna, mainly in the perfect tense. The file contains the text to read and corresponding questions. Works well with the listening activity on places in Vienna.