39Uploads
1k+Views
126Downloads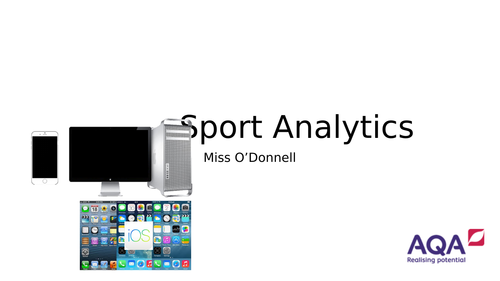 The beginning of Sport Technology Unit; Sport Analytics Reliabilty Validity Subjective Data Objective Data Quantitative Data Qualitative Data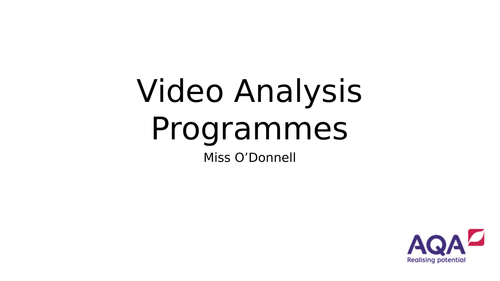 AQA A Level PE Video Analysis Programmes Presentation with task at the end.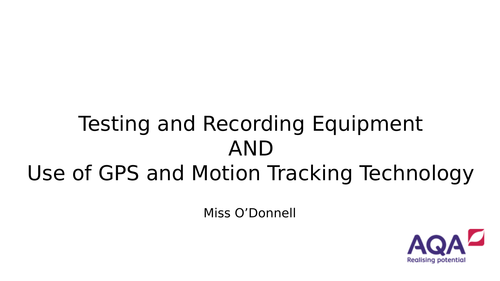 AQA A Level PE New Spec Testing and Recording Equipment and the use of GPS in sport presentation with exam questions at the end.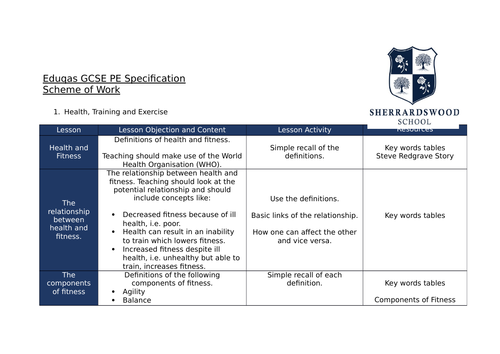 Full scheme of work, including learning objectives and differentiation ideas.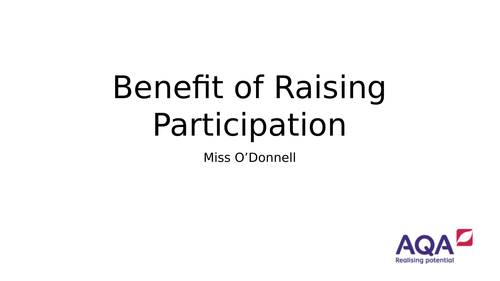 A short recap on the benefits of raising participation and solutions. Along with 15 mark question and the AO1, AO2, AO3 examples.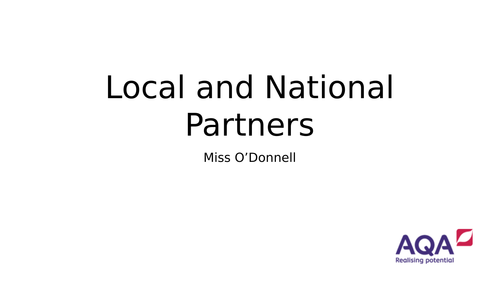 Local and National Partners along with Sport England's aims. Task created at the of the powerpoint to encourage independent thinking and the application of the partners.
The complete content for Year One of AQA A Level. Bundle Includes: Personality Anxiety Arousal Attitudes Aggression Social Facilitation Group Dynamics Goal - Setting Motivation