Kurt's Shop
Resources aimed at KS3,4 and 5 English Language and Literature students
13Uploads
5k+Views
718Downloads
Resources aimed at KS3,4 and 5 English Language and Literature students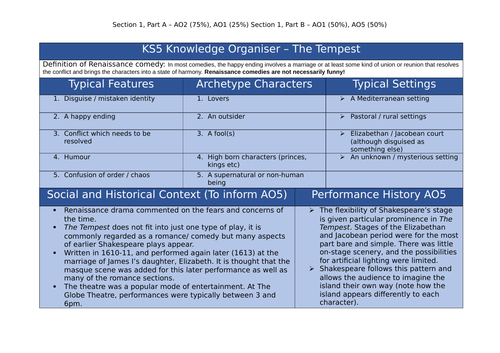 A Knowledge Organiser for use with staff and students following the OCR A Level English Literature specifications. Outlines what should be covered and the key skills students need to cover.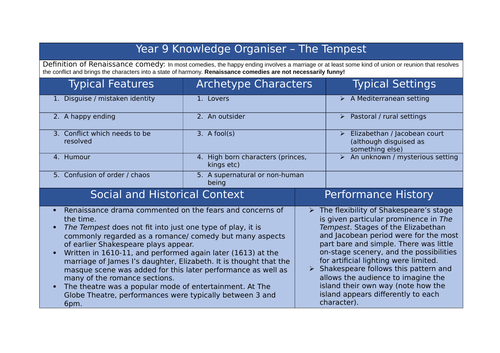 A Knowledge Organiser for Year 9 looking at The Tempest. Used to sum up what students should cover and the key skills that they should cover. Ensures consistency across Shakespeare delivery in the department. PDF of extracts (and the standard question) from Act 1 of The Tempest for the 2022 OCR A Level exams. 14 different extracts and a front cover that can be printed as a booklet for students following the OCR A Level course (examination 2022). Also useful for students sitting exams in the future although the 15 mark essay question could come from anywhere in the play in future years.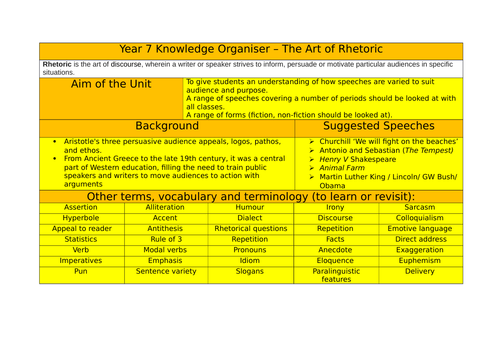 A Knowledge Organiser for a Rhetoric Unit of Work. Aimed at Yr7 but used with members of staff also. Covers the key skills and features which should be covered as well as the techniques students should learn.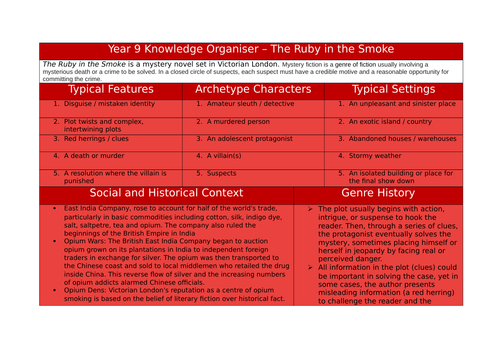 A memory organiser for 'The Ruby in the Smoke. Perfect for non-specialists or for students to use to revise.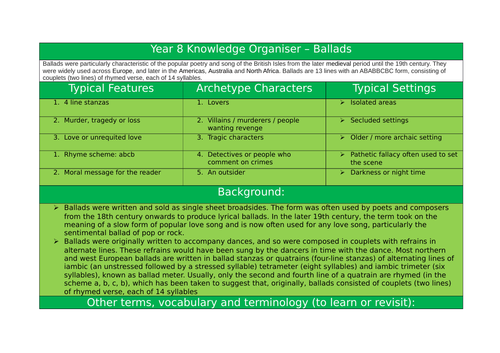 Used for both non-specialists, classroom teachers and students. Aimed at KS3 but could be used with anyone. The Woman in Black Revision game used once the whole novel has been studied. Good for retrieval and knowledge recall. A range of questions under different subheadings to revise the novel, genre and setting. Woman in Black essay questions (for Eduqas but could be adapted for other boards), revision postcards for each chapter and a revision game. A knowledge recall booklet for the full novel. Great for homeworks, lesson starters and general retrieval practice. 28 pages (plus the cover) with 20 quotation and knowledge questions on chapters 1-9 and then an answer sheet.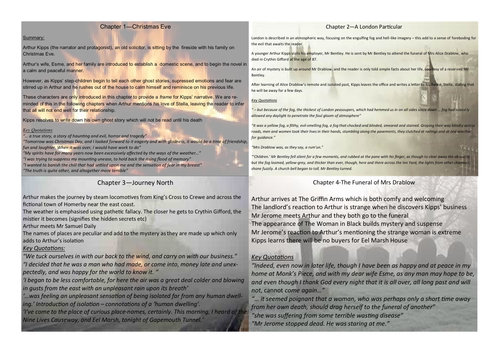 12 Revision Postcards on each chapter of 'The Woman in Black'. Used for Eduqas, but sutiable for any board or Key Stage. Contains a summary and key quotations. A Christmas Carol Context Revision Postcards. 16 postcards each looking at a different area of the context to the novel. Based on the Eduqas specification but it could be used for any board assessing context for this text.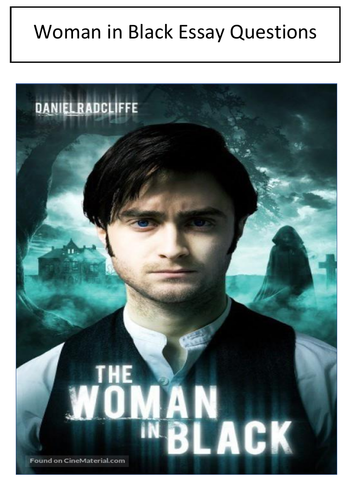 A Booklet of 18 Eduqas style essay questions on 'The Woman in Black' based on the new Eduqas Specification.