Maëva's Shop
French resources for students.
11Uploads
153Views
49Downloads
French resources for students.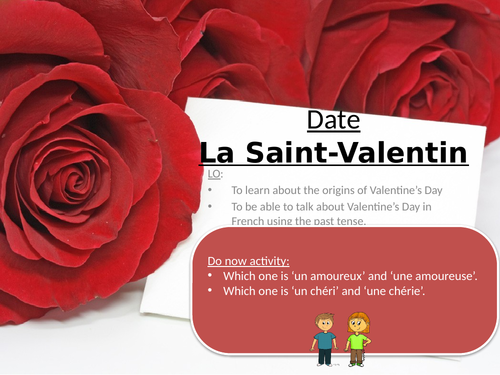 This lesson was used for some Y8 students to revise about the past tense and learn about Valentine's Day. The lesson can be modified as you wish for your groups. We used it over two lessons as the Powerpoint contains 15 slides.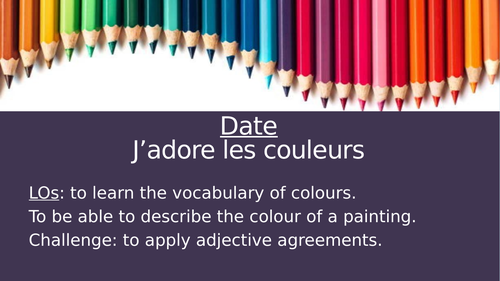 Y7 French lesson about colours. Lesson includes colours and adjective agreements for the stretch and challenge.
Students are able to give their birthday using days of the week and month. Resource includes 2 lessons and number revisions.
Students learn the numbers from 0 to 21 and to say their age in French.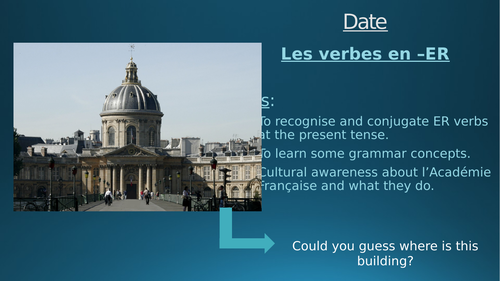 In this lesson, students are being introduced to ER verbs and l'Académie Française.