English, Film and Media OM Shop
30Uploads
11k+Views
2k+Downloads A short quiz on the history of the UN, and then a set up for a scenario debating nuclear disarmament with carefully selected countries for a structured debate. The activity allows for independent research time with direction, plus caucusing and resolution creation. A condensed MUN scenario that can be run in 1.5 hours but ideally two hour session. Powerpoint outline for a mock trial set up a courtroom drama: Is Napoleon guilty of crimes against his fellow animals? Includes guide worksheet for lawyers and characters to aid their research and preparation.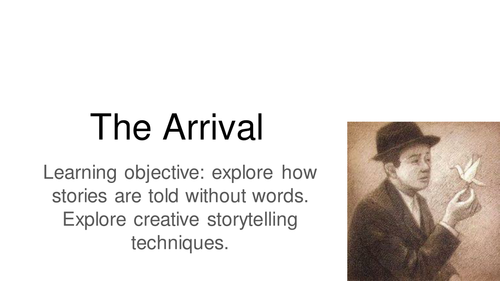 A powerpoint with suggested activities and writing tasks to take you through key scenes and points for the graphic novel The Arrival by Shaun Tan. Suitable for home learning.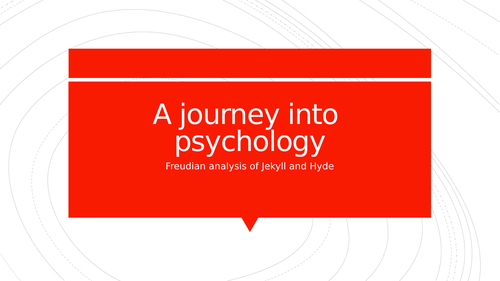 A simple visual guide for teaching Freud's theory of the id, ego and super ego in relation to Jekyll and Hyde.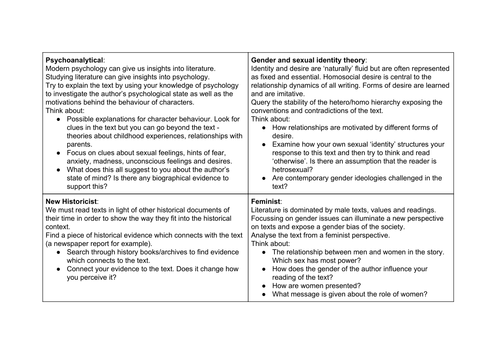 Definitions and prompt questions for six key critical literary perspectives, perfect for introducing AO5 critical perspectives for sixth form classes. Includes New historicist, psychoanalytical, feminist, gender and sexual identity, marxist and post-colonial. Two powerpoints, one close analysis of Lucky's speech and the other a context teaching tool focused on the author and The Absurd. A powerpoint with critical literary perspectives and context for A Streetcar Named Desire. The first section explores context of Southern Gothic Literature with summaries of Fall of House of Usher and a Rose for Emily for students to draw on for context this is roughly a one hour lesson. The second section is a debate format with quotes to engage with. Students take a different literary perspective and must debate from that stance, using the quotes to start their talking points. Critical literary perspectives cards provided as a worksheet and can be copied and given to students to prepare for the debate.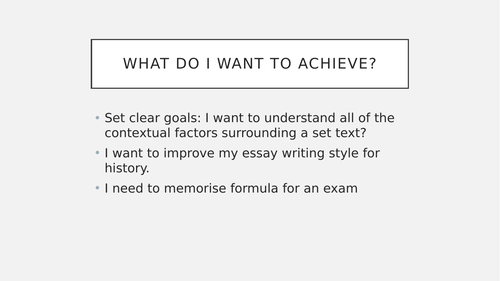 A powerpoint guiding students through proven metacognitive approaches to memorising and learning information with examples and interactive activities. Useful for students before exam time and when they are putting together revision schedules.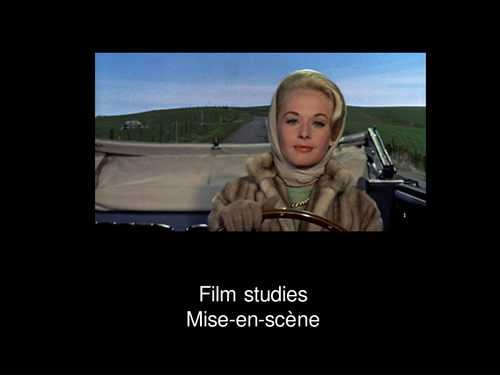 A lesson that could be used for film or media to introduce students to mise-en-scene. Lesson to explain the term and examples for students to work on.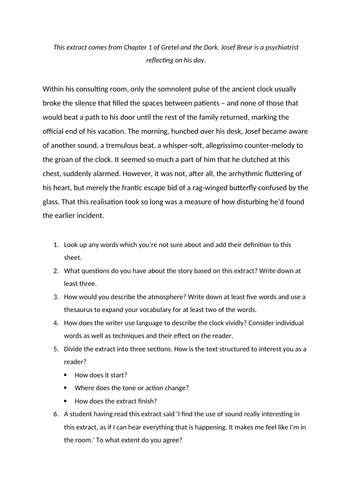 Resource with an extract from Granville's Gretel and the Dark which builds students up to answering Q2-4 of Language Paper 1 AQA.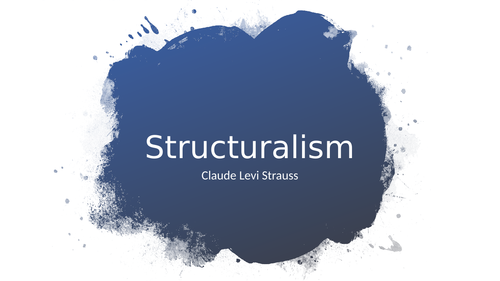 An introductory lesson for the theory of Strauss' binary opposition. Includes explanation, worked examples and activities for students. Can be adapted to fit with different media area of studies: film, tv, advertising etc. Introductory lesson on the French New Wave (Nouvelle Vague) for media and film students with case study and video links for the film movement.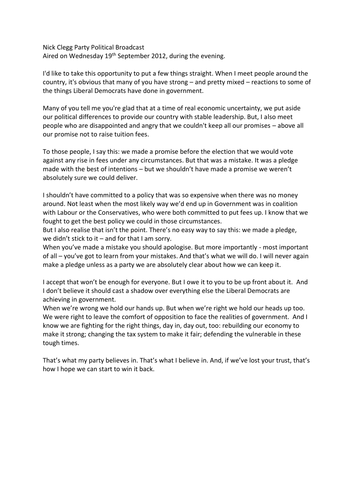 A level English language scripted vs spontaneous speech comparison which can be used in the first term of English Language A level study. Sample transcripts, powerpoint outlining essay task with assessment objectives and a guide sheet for what students should be identifying in the texts and writing about in their essays. We looked at each text in class time, as examples of spontaneous speech and scripted speech.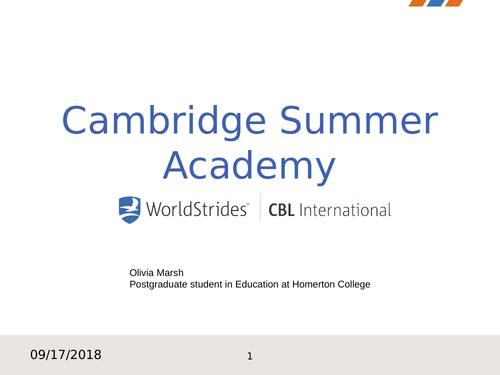 An introduction to the Mace style debate format which can be adapted to most styles of debate. Basic topics to start students expressing their opinions and then a variety of debate topics based on recent debates at Cambridge Union. Could be used in an English lesson or debating club.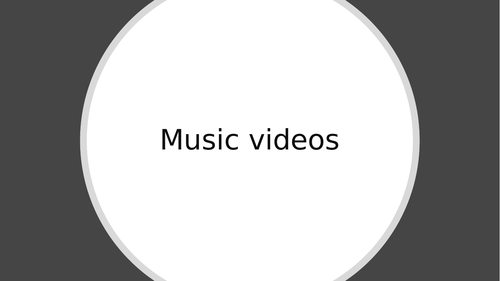 A comprehensive powerpoint for teaching the music video Formation by Beyonce as part of the WJEC/Eduqas A-level for media. The powerpoint includes the infromation from the fact sheet available to download from the Eduqas website. It includes video links to contextual information and disucssion points for students as well as the key theorists and terminology.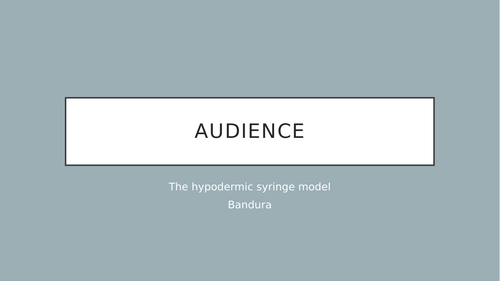 Powerpoint outline of hypodermic syringe theory by Bandura. Presented for Eduqas A-level but a transferable resource. Powerpoint explores original psychological experiment, news controversy and limitations of the model.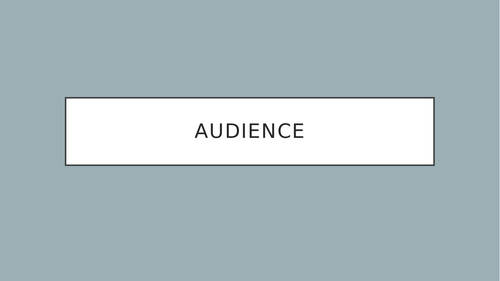 Powerpoint covering key terminology and theory from the Eduqas media A-level specification. Worksheet for students to add detail to psychographic profiles with key theory explained as a handout. Young and Rubicam's psychographic profiles. Powerpoint with Camus' theory of The Absurd, The Myth of Sisyphus, socio/historical context and essay question with suggested points to check understanding.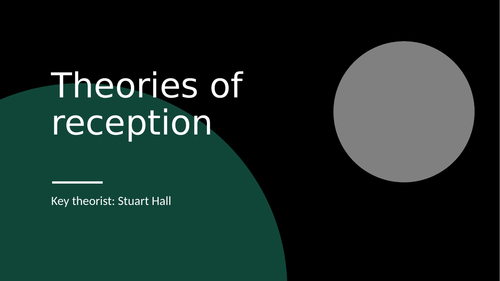 A basic outline of Stuart Hall's reception audience theory for use with Eduqas exam board. Examples taken from set text products but can be changed to suit different examples.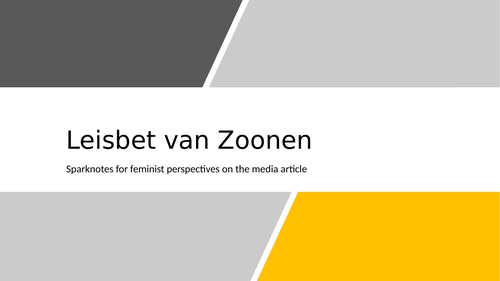 Designed to be used to cover the key points of Leisbet van Zoonen's essay feminist perspectives on the media as part of the WJEC Media A-level course. Students were set the article to read as homework and this is the summarised version that we covered in lesson and can be given to students for their revision. Discussion points on the final slides. The academic article is quite heavy going so this simplified and consolidated the key points.