8Uploads
262Views
30Downloads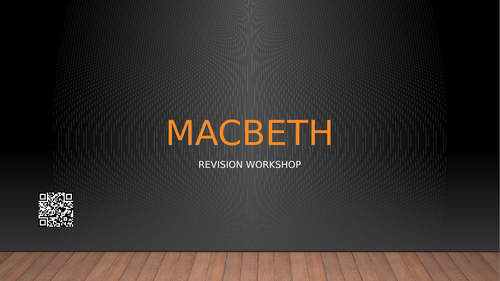 A huge powerpoint for everything a student needs to know about Macbeth for GCSE English Literature exams. Includes a brief overview of each act, then more detailed revision questions; character profiles; discussion of major themes; context; exam board (AQA) advice; exam style questions; deeper thinking questions for stretch and challenge. I have used this as a 3 hour revision workshop in the past - we didn't cover all the questions! - but can be used across a series of lessons or as a useful tool for student revision and independent learning.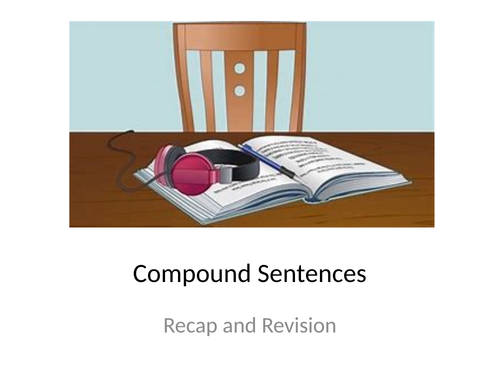 KS2-3 revision of compound sentences. Opportunity for developing creative writing, as well as recapping and revising FANBOYS/coordinating conjunctions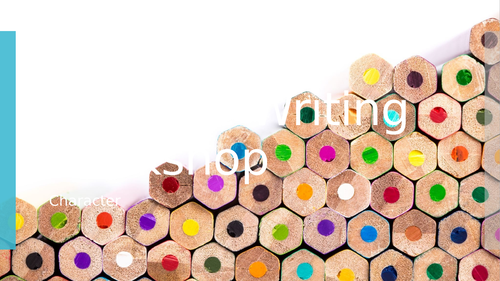 A creative writing workshop aimed at KS3 and KS4 students. Students are given examples from across literature that demonstrate the idea of 'show, don't tell' and there are several opportunities for pieces of writing. The powerpoint can be used over the course of a couple of lessons, building on student's writing skills.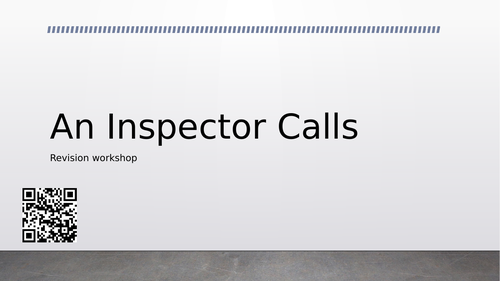 Complete revision powerpoint for GCSE English Literature students. Includes overview and key analysis for major themes and characters, as well as advice from the exam board and exam style questions.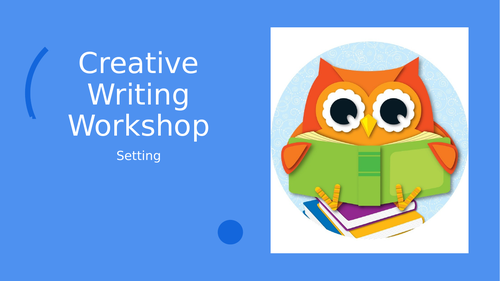 A creative writing workshop powerpoint aimed at KS3/4 students (although may be adapted up/down). We look at a range of language techniques including adjectives, symbols and motifs, and pathetic fallacy and how they've been used in examples from literature. This presentation only looks at how writers develop settings. Throughout, there are quick writing tasks so children can use this techniques in their own writing. Opportunity to explain the creative writing task in GCSE English Language paper 1 and how to break down pictures to look for ideas. The workshop I ran lasted 90 minutes, but there's opportunities to break the individual sections down into different lessons. Each technique could, for example, lead into analytical PEE paragraphs using the exemplars. At the end, there is a quick check for students to get into the habit of checking through for SPaG and sentence lengths/variety. Again, this provides opportunity to link to GCSE assessment criteria. This is part 1 of a series of 4 workshops. Other workshops include character, plot and editing.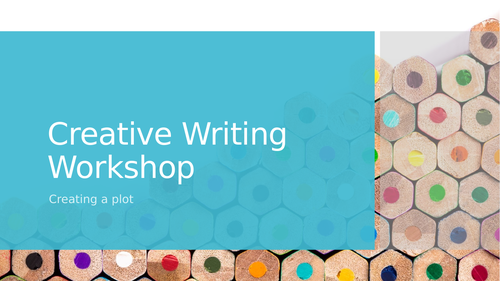 A Powerpoint lesson to take students through the planning process. Ideal for GCSE English Language students as it covers key terminology needed for the structure question, but applies the terms to the planning of creative writing. Includes some advice taken from AQA examiners' report. Different methods of planning are used including 'Drop, Shift, Zoom' and Freytag's pyramid. Encourages students to have a narrative in every piece of writing, including when they're writing descriptively.
Prereading activities for a secondary school reading group. Range of discussion questions for the novel 'Voyages in the Underworld of Orpheus Black'. Looks at the artwork, trailer (on Youtube) and a couple of pages from the text.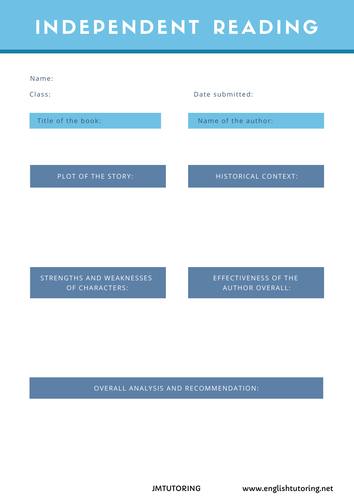 A worksheet to help guide students through their independent reading. Students should be able to recap and summarise the events of the story, as well as being able to consider the context that surrounds it. This worksheet can be used as a guide of how to write a book review and helps students structure their ideas into different points.