Mrs Oskins's Shop
English resources for KS3, 4 & 5
130Uploads
32k+Views
14k+Downloads
English resources for KS3, 4 & 5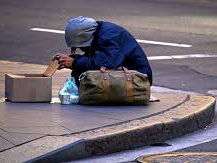 1-2 lessons (depending on pace) using homelessness in the UK as a topic for writing a broadsheet article. Preparation / information gathering tasks, timed response and peer assessment using given markscheme. 3 articles on homeless provided as part of lesson. White Fang - AQA English Language Paper 1 Reading style tasks and questions. Extract provided with a list of techniques for students to identify. Followed by group discussion and feedback of the effects of these techniques. Exam style question given, with help sheet provided if needed. Final task is a further extract which can be used as an extension of class work or homework task. This resource comprises of an introductory personification task, followed by analysis of Daphne du Maurier's use of personification and pathetic fallacy in her novel Rebecca. Concludes with a creative task to continue the author's description using the same techniques. TWO COMPLETE LESSONS THAT YOU COULD USE TO INTRODUCE DYSTOPIAN FICTION TO A KS3 OR 4 CLASS. USES FILM TRAILERS AND PLOT SUMMARIES FROM MODERN OLDER CHILDREN'S DYSTOPIAN FICTION. Around 15 lessons on a range of women's poetry of the First World War. A wide selection of poems taken from the anthology 'Scars Upon My Heart' - lessons and poems included. Aimed at A Level English Literature students but could stretch able pupils at GCSE. USING THE BFG BY ROALD DAHL AS INSPIRATION, STUDENTS WILL CONSIDER WHAT MAKES AN INTERESTING CHARACTER FOR A READER. THEY WILL ANALYSE DAHL'S DESCRIPTION OF FLESHLUMPEATER, WITH STEP BY STEP ANALYSIS, HELP AND SUPPORT & STRETCH AND CHALLENGE. NARRATIVE WRITING THEN FOLLOWS WITH THE OPPORTUNITY TO CREATE THEIR OWN GIANT AND PEER ASSESS USING GIVEN CRITERIA. A CREATIVE AND SKILLS BASED LESSON SUITABLE FOR BOTH KS3 & 4. Aimed at middle to low ability KS3, this lesson looks at the context of Victorian England, giving a range of information about life in the workhouse and looking at the difference between the lives of the rich and poor. There is also an extract from Berlie Doherty's 'The Street Child' to analyse. Perfect for introducing any Victorian novel, but with A Christmas Carol in mind. INCLUDES: THE GORGON'S HEAD STOLEN HAMMER OF THOR JUDGEMENT OF PARIS GLAUCUS AND SCYLLA THE SEVEN POMEGRANATE SEEDS PROVIDES ROUGHLY 10 - 12 LESSONS USES ANTHONY HOROWITZ'S RE-TELLINGS This is a minimum of 2 whole lessons (of one hour), beginning with Sir Robert Peel. Students are given two slides of information about the first police force then quizzed. This is followed by a look at the fictional detective Sherlock Holmes, with some deduction tasks and a literacy correction exercise. Then on to hulk ships and writing a diary entry of someone on board serving a prison sentence for stealing onions. Links to clips re-enacting children sentenced to transportation for pickpocketing. Then, complete the outline using description of Magwitch's character (escaped convict in Great Expectations), and some language analysis using an extract from this story. The final task uses information given in an extract from Oliver Twist to create a wanted poster for Artful Doder. Three articles, article-based questions and tasks on the topic of gun crime. Suitable for KS3 or 4. Might engage boys. The main resource here is the Powerpoint presentation exploring three different possible exam questions for Blood Brothers. This includes a cut out activity as preparation for one of the questions. Once preparation has been completed, students can complete the question in full as a class activity. Other resources include various worksheets looking at Mickey and Eddie's friendship, the characters of Mrs Johnstone and Mrs Lyons and some worksheets analysing characters & themes. These can be adapted for other characters too. Aimed at KS5, this scheme works through Barker's Regeneration chapters 1 to 13. Aimed at mid to low ability, this resource contains 4 separate worksheets which challenge students to find the answers in the given extract or extracts. Activities based on Harry Potter and the Goblet of Fire, Treasure Island, Buddy and the planet Mercury. Could be used as homework or to support low ability KS4 students prepare for the English Language papers. This complete lesson shows students how to identify the rhythm of a poem and to think about its effects. The lesson also asks students to analyse the poem using CLAPS as an approach. Copy of the poem included. A copy of the poem with some questions for students to answer. Teacher copy with answers provided.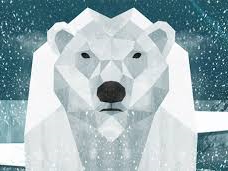 A group work based project which could be useful for the end of term. This is a series of activities requiring students to research an animal charity of their choice and create an advertising campaign to promote awareness and funds for it. There are four main tasks: create a poster, a radio advert, a leaflet and a presentation. Supporting resources are included. Should last a couple of weeks or so. Three lessons with each one taking a different question of the English Language Paper 1 and using an extract from the novel Of Mice and Men to look at the required skills. 3 x PPT lessons and 3 x extracts provided. A LESSON LOOKING AT POSSIBLE EXAM QUESTIONS. ACTIVITIES INCLUDE A FOCUS ON MRS JOHNSTONE AND MRS LYONS (CUT AND STICK, TEAM COMPETITION) AS CHARACTERS WHO HIGHLIGHT THE DIFFERENT SOCIAL CLASSES SHOWN IN THE PLAY. GOOD PREPARATION FOR THE LITERATURE EXAM. This is intended for KS3 English lessons looking at Victorian context in preparation for English Literature at GCSE. This resource is a minimum of 2 lessons. Includes extracts from Lowood school (Jane Eyre) followed by a kahoot quiz, an extract from Dickens' Nicholas Nickleby with a cloze exercise to describe the dilapidated school room, followed by an inference exercise on the boys of Dotheboys Hall. Drama task to finish capturing Mr Brocklehurts's reaction to a curly haired, red-headed pupil at his school. A full scheme of work, including resources, to cover the sensitive topic of a school girl who goes missing from her family home. I use The Beatles' 'She's Leaving Home' within the scheme but do not have it available to offer as part of the scheme. I am sure it could easily be found online. There are eight lessons in total. The first, for eg, involves bringing in a bag of items that could belong to the missing girl and students working out what kind of girl the missing girl is, from these items. This is followed by a village meeting, where her disappearance is announced. Y7 & 8 particularly enjoy this scheme.