Mrs Oskins's Shop
English resources for KS3, 4 & 5
170Uploads
90k+Views
34k+Downloads
English resources for KS3, 4 & 5 This lesson looks at the context of Emmeline Pankhurst's speech in Connecticut, 1913, which aimed to persuade the audience to support women's suffrage. Focuses are on militaristic language, as well as other rhetorical devices and a plenary task comparing her speech for women's rights with that of Emma Watson. Both speeches are included with this resource. Complete lesson for students to consider the pros and cons of having the death penalty. Pros - examples of 2 killers from different countries, one of whom was given the death penalty and another who wasn't. Cons - story of a man who was wrongfully convicted and spent over 20 years on death row with serious consequences to his life. Final task is to plan for an essay debating the pros and cons.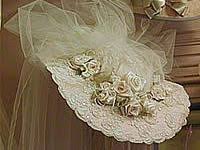 Students are shown a short set of slides defining women and marriage in Victorian times, including part of a Tennyson poem and Mrs Beeton's Book of Household Management. Kahoot quiz follows (link available). Then students should match up a range of Pride and Prejudice quotations about marriage with the modern translation to get an idea of how important marriage was to women at this time. They will then watch the clip where Mr Collins proposes to Lizzie to show that she was atypical of victorian women of the time. Then we look at noble women and the extract where Lady Catherine de Bourgh visits Lizzie Bennet to show her disapproval of her alleged marriage to Mr Darcy. Discussion of language choices to show her attitude to the middle classes. Radio clip of a rich girl relating a day in her life; this links to the idea of governesses which are looked at in connection with middle class women and their jobs. Students can use two extracts to compare the job of a governess (Jane Eyre) with an account of the duties of a lady's maid. Leads on to lower class women and a clip of Downton Abbey where students have to be observant and answer a series of questions about the servants' roles. Leads to women (Nancy) who cannot get respectable work - students look at an extract and then freeze frame the emotions described. Ends with creating a wordle about all that they have learned.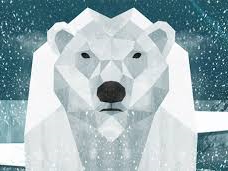 A group work based project which could be useful for the end of term. This is a series of activities requiring students to research an animal charity of their choice and create an advertising campaign to promote awareness and funds for it. There are four main tasks: create a poster, a radio advert, a leaflet and a presentation. Supporting resources are included. Should last a couple of weeks or so. This is a minimum of 2 whole lessons (of one hour), beginning with Sir Robert Peel. Students are given two slides of information about the first police force then quizzed. This is followed by a look at the fictional detective Sherlock Holmes, with some deduction tasks and a literacy correction exercise. Then on to hulk ships and writing a diary entry of someone on board serving a prison sentence for stealing onions. Links to clips re-enacting children sentenced to transportation for pickpocketing. Then, complete the outline using description of Magwitch's character (escaped convict in Great Expectations), and some language analysis using an extract from this story. The final task uses information given in an extract from Oliver Twist to create a wanted poster for Artful Doder. This is intended for KS3 English lessons looking at Victorian context in preparation for English Literature at GCSE. This resource is a minimum of 2 lessons. Includes extracts from Lowood school (Jane Eyre) followed by a kahoot quiz, an extract from Dickens' Nicholas Nickleby with a cloze exercise to describe the dilapidated school room, followed by an inference exercise on the boys of Dotheboys Hall. Drama task to finish capturing Mr Brocklehurts's reaction to a curly haired, red-headed pupil at his school. Extract question looking at how Shakespeare presents bravery and courage in given extract and in the play as a whole. Students are asked to consider these themes for the whole play and then look at the extract specifically. Using questions relating to different parts of the extract, students gradually build up an understanding of the extract. They can then begin to plan or write an answer. Aimed at Y7 and 8, this short scheme aims to introduce KS3 pupils to 6 of Shakespeare's famous characters/speeches. Ideal for introducing Shakespeare or one of his plays. Students are guided to act out conversations or deliver monologues. All resources included. Would probably take 3 1 x hour lessons in total. Could be extended. Includes Beatrice & Benedick, Malvolio, Lady Macbeth, Don John, Seven Ages of Man and Romeo and Juliet. Pupils are introduced to the pros and cons of eating fast food and watch some of a link in order to research for themselves. Using this information, students can create a piece of persuasive writing (could be a speech, or whatever format you wish). AFOREST persuasive writing techniques are covered to enable students to do the task effectively. THIS COMPLETE LESSON LOOKS AT PERSONIFICATION, MOOD AND RHYME SCHEME. INCLUDES POEM. AIMED AT HA KS3. The intention of this unit is to provide students with some knowledge of how stories originated, came to be written down and how some of those same stories have been retold and developed over time, such as Horowitz's re-telling of a popular Greek myth, in our unit. Students should understand that there does not have to be one single version of a 'story.' Some may have originally been made up to explain mysteries about the world and to enable humans to understand their place within it. Stories are constantly evolving and shaped by their social and historical influences. We can see, for example, that the concept of the Underworld has been around for centuries. Students will study the Underworld described in the Renaissance period by Dante, as a way of teaching his readers to live purer lives on Earth, but we can also enjoy its imaginative appearance in Rick Riordan's modern 'Percy Jackson' tales. We can introduce the concept that, historically, the female figure has been presented as temptress and the cause of human suffering, an idea developed in 'the Serpent's Deception' and Homer's 'Odyssey', or later subverted in Le Morte d'Arthur, where the female is weak and in need of a chivalrous male to save her. We can see stories as a reaction to the beliefs and fears of society at the time. Shelley's Frankenstein can be interpreted as a reaction to society's distrust of the advancement of scientific experimentation. Running through all these stories is a series of symbols that capture a society's values, beliefs and fears. Through the identification of symbolism in these stories, such as the snake in Serpent's Deception, Daphne & Phoebus and Le Morte d'Arthur, it is hoped that our Y7s can learn to become confident in spotting symbols in future stories they read and have the confidence to critically evaluate the significance of them, in relation to their own contextual experience and a knowledge of literature throughout the ages. Example essay for students to learn from. Could be used as a class marking activity. Island Man by Grace Nichols THIS LESSON COMPARES HELENA'S JEALOUSY OF HERMIA IN ACT 1 WITH HERMIA'S JEALOUS OF HELENA IN ACT 3 SCENE 2. THE EXTRACTS CAN BE USED TO EXAMINE THEIR CHANGING FRIENDSHIP AND TO EXAMINE SOME OF THE METAPHORS USED TO INSULT EACH OTHER. A twelve lesson scheme (some tasks may continue to the next lesson), working through the characters and themes of 'Rebecca' by Daphne du Maurier. A copy of the poem with some questions for students to answer. Teacher copy with answers provided. LA KS3 - GOES THROUGH WHAT A RECIPE IS AND HOW ZEPHANIAH HAS USED METAPHOR IN HIS POEM. INCLUDES A WORD BANK AND A WRITING FRAME FOR A BRIEF ANALYSIS OF METAPHOR. PUPILS THEN ASKED TO WRITE THEIR OWN METAPHOR POEM OF BRITISHNESS. Students have a drawing starter activity to consider the importance of precise description. Then students look at short examples of beach descriptions and consider the most effective. Following this, there is a guided question task, where pupils write down answers to some questions designed to get them thinking about beaches. After this, a mind map encourages pupils to visualise their ideas for the final task which would be to describe a beach. Extension tasks include asking students to identify where there is potential to use the senses to describe, and also to consider vocabulary choices. Aimed at middle to low ability KS3, this lesson looks at the context of Victorian England, giving a range of information about life in the workhouse and looking at the difference between the lives of the rich and poor. There is also an extract from Berlie Doherty's 'The Street Child' to analyse. Perfect for introducing any Victorian novel, but with A Christmas Carol in mind. Could be useful as re-capping context prior to exam. AIMED AT KS3, THIS LESSON USES CHOCOLATES TO HELP INSPIRE PUPILS TO CREATE MOUTHWATERING ADJECTIVES AND VERBS. FOCUS IS IMPROVING LANGUAGE CHOICE IN DESCRIPTIVE WRITING. STUDENTS WORK THROUGH ACTIVITIES TO CREATE THEIR OWN BESPOKE BOX OF CHOCOLATES AND THEN DESCRIBE TO ADVERTISE! A LESSON LOOKING AT POSSIBLE EXAM QUESTIONS. ACTIVITIES INCLUDE A FOCUS ON MRS JOHNSTONE AND MRS LYONS (CUT AND STICK, TEAM COMPETITION) AS CHARACTERS WHO HIGHLIGHT THE DIFFERENT SOCIAL CLASSES SHOWN IN THE PLAY. GOOD PREPARATION FOR THE LITERATURE EXAM.