This is a fun and engaging couple of lessons on the story of Glaucus and Scylla (the one where gets Circe to change Scylla so that she loves him but actually changes her into a monster). Starter activities include a Greek Goddess memory game and a look at the symbols of some of the goddesses. Students then imagine what they would like to control, if they were a Greek god or goddess and design a symbol to represent their power. Following this, there are language activities looking at the writer's use of words and phrases and sentence forms (as in Language Paper 1) when introducing the character of Circe. Then an examination of the language techniques used to describe Scylla's transformation.
Using Anthony Horowitz's re-telling of the story, these couple of lessons look at the relevance of the four seasons and ask pupils to consider how they affect people in everyday life. This starter activity helps them understand the ending of the story later in the lesson. Following more reading, there is a 'What do we learn about Hades' Q2 type task, with given answers for use with peer or self assessment. Then, students examine Demeter's feelings for her daughter by selecting evidence to support a number of given inferences. After discussion of the ending, pupils are asked to invent a fifth season and a god / goddess to control it.
Bundle
INCLUDES: THE GORGON'S HEAD STOLEN HAMMER OF THOR JUDGEMENT OF PARIS GLAUCUS AND SCYLLA THE SEVEN POMEGRANATE SEEDS PROVIDES ROUGHLY 10 - 12 LESSONS USES ANTHONY HOROWITZ'S RE-TELLINGS
TWO COMPLETE LESSONS THAT YOU COULD USE TO INTRODUCE DYSTOPIAN FICTION TO A KS3 OR 4 CLASS. USES FILM TRAILERS AND PLOT SUMMARIES FROM MODERN OLDER CHILDREN'S DYSTOPIAN FICTION.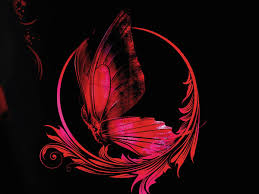 THIS IS PART ONE OF MY DECLARATION SCHEME AIMED AT KS3. I USUALLY TEACH IT TO Y8 OR Y9 AND STUDENTS LOVE IT! IT'S A FAB DYSTOPIAN STORY THAT RELATES WELL TO OUR WORLD TODAY. THIS PART CONTAINS TEN LESSONS, INCLUDING 2 INTRODUCTORY LESSONS TO DYSTOPIAN FICTION. PART TWO WILL BE AVAILABLE SOON.
Based on Anthony Horowitz's re-telling of the myth, this resource contains several activities to work through the story. Contains a range of teaching and learning activities to stimulate children's interest, with a focus on Q1 & 2 English Language Paper 1 skills. The final task is a dramatic performance of the humorous scene where Thrym tries to kiss Thor!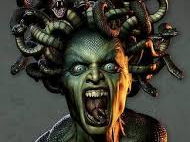 Using Anthony Horowitz's retelling of this myth, there are several activities looking at the different sections of this myth. This is the tale of Perseus and how he slays Medusa. Please see my 'shop' for further resources. As an optional starter task, you could create a 'Pandora's Box' of objects related to the Gorgon's Head myth, for students to use to predict what will happen. I have used toy snakes, pebbles, Halloween eyeballs etc. Students then use inference skills to create an impression of King Polydectes, draw the gorgons using the given extract, list four things they have learned about them (in the style of Language Paper 1 Q1) with answers supplied for easy self assessment. After this, students can research Athena on computers or phones. Students then analyse the writer's use of language to describe Medusa's cave using an evidence table which supplies suggested answers for easy assessment. Finally, draw Athena's shield to include Medusa's head and play the interactive whiteboard game 'Gorgon's Head' to sum up learning.
This is a range of activities that would take 2 or 3 lessons, looking at the greek gods and working through the various stories within this myth. First activity is to match the pictures of the gods in this story with their correct descriptions. Answers supplied for easy marking. Watch 10 minute clip on the greek gods. Activity 2 is to plan Peleus and Thetis' wedding using information from the story. Next, students examine an extract and consider how the writer uses language to build tension (English Language Paper 1 Q2 style). Find evidence to show Hera's persuasive skills, compare the descriptions of Athena and Hera (English Paper 2 style), summarise Helen's story using given images and choose the true statements about Troy (as in Paper 2 Q1).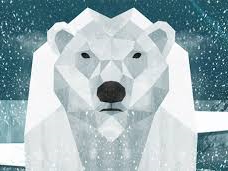 A group work based project which could be useful for the end of term. This is a series of activities requiring students to research an animal charity of their choice and create an advertising campaign to promote awareness and funds for it. There are four main tasks: create a poster, a radio advert, a leaflet and a presentation. Supporting resources are included. Should last a couple of weeks or so.
Bundle
ACTIVITIES RELATED TO THE NARRATIVE (AND DESCRIPTIVE) WRITING REQUIREMENT OF SECTION B OF AQA'S ENGLISH LANGUAGE PAPER 1. THE METAPHOR LESSON HELPS REMIND STUDENTS WHAT AN EFFECTIVE METAPHOR IS - RATHER THAN WRITE A POEM, THEY COULD SIMPLY WRITE A SELECTION OF METAPHORICAL DESCRIPTIONS.
Bundle
Activities to prepare for the English Language Paper 1 exam, descriptive writing. AQA Q5.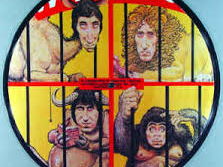 A resource to consider some pros and cons of zoos and an opportunity to create a speech that includes a range of persuasive writing skills. Could be a useful revision lesson. Self Assessment opportunity.
An introductory task for pupils to complete on computers or phones, complete with answers for the teacher. Ideal for researching the context in which A View from the Bridge was set.
A full scheme of work, including resources, to cover the sensitive topic of a school girl who goes missing from her family home. I use The Beatles' 'She's Leaving Home' within the scheme but do not have it available to offer as part of the scheme. I am sure it could easily be found online. There are eight lessons in total. The first, for eg, involves bringing in a bag of items that could belong to the missing girl and students working out what kind of girl the missing girl is, from these items. This is followed by a village meeting, where her disappearance is announced. Y7 & 8 particularly enjoy this scheme.
Drama scheme of six lessons, aimed at KS3. Ideal for end of term activities. Covers a range of drama skills with easy to follow lesson ideas.
Two complete lessons. The first provides on overview of the different classes in society. This could be useful when introducing a play such as Blood Brothers, for instance. Using their knowledge, pupils will write a diary entry from the perspective of a particular social class. The second lesson asks pupils to look at clips from TV to look further into ideas of social class. A viewing frame is provided. The clips aren't included however, any bit of the suggested TV drama would do and you could easily find something on Youtube .
A poster containing key images and quotes from the play. In small groups, pupils take it in turns to memorise the poster and the aim is to reproduce it as a group, as precisely as possible. Facilitates discussion of characters, themes and predictions of what the story may be about.
A twelve lesson resource working through the story, with a focus on the character of Crookes the Negro slave.
This is a set of five lesson plans, with homework tasks and other resources, on Charles Dickens' Great Expectations.
A lesson looking at the pros and cons or breast and bottle feeding. Includes links to quiz.
This is a made up specimen descriptive writing question, with a sample response to facilitate student discussion.