Approximately 8 lessons using well known novel extracts, along with contextual information, to study characters, marriage, social class, education and crime & punishment in the setting of the victorian period. Authors include Charlotte Bronte, Charles Dickens, Jane Austen & Arthur Conan-Doyle.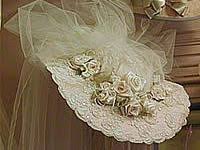 Students are shown a short set of slides defining women and marriage in Victorian times, including part of a Tennyson poem and Mrs Beeton's Book of Household Management. Kahoot quiz follows (link available). Then students should match up a range of Pride and Prejudice quotations about marriage with the modern translation to get an idea of how important marriage was to women at this time. They will then watch the clip where Mr Collins proposes to Lizzie to show that she was atypical of victorian women of the time. Then we look at noble women and the extract where Lady Catherine de Bourgh visits Lizzie Bennet to show her disapproval of her alleged marriage to Mr Darcy. Discussion of language choices to show her attitude to the middle classes. Radio clip of a rich girl relating a day in her life; this links to the idea of governesses which are looked at in connection with middle class women and their jobs. Students can use two extracts to compare the job of a governess (Jane Eyre) with an account of the duties of a lady's maid. Leads on to lower class women and a clip of Downton Abbey where students have to be observant and answer a series of questions about the servants' roles. Leads to women (Nancy) who cannot get respectable work - students look at an extract and then freeze frame the emotions described. Ends with creating a wordle about all that they have learned.
This is a minimum of 2 whole lessons (of one hour), beginning with Sir Robert Peel. Students are given two slides of information about the first police force then quizzed. This is followed by a look at the fictional detective Sherlock Holmes, with some deduction tasks and a literacy correction exercise. Then on to hulk ships and writing a diary entry of someone on board serving a prison sentence for stealing onions. Links to clips re-enacting children sentenced to transportation for pickpocketing. Then, complete the outline using description of Magwitch's character (escaped convict in Great Expectations), and some language analysis using an extract from this story. The final task uses information given in an extract from Oliver Twist to create a wanted poster for Artful Doder.
Around 6 lessons in total, this series of resources covers Victorian education, crime, punishment and the law, as well as looking at three of Dickens' most memorable characters in the context of the time. Range of activites from quizzes to cloze exercises, education clips, wanted poster, diary of a hulk ship prisoner, drama amongst other tasks.
This is intended for KS3 English lessons looking at Victorian context in preparation for English Literature at GCSE. This resource is a minimum of 2 lessons. Includes extracts from Lowood school (Jane Eyre) followed by a kahoot quiz, an extract from Dickens' Nicholas Nickleby with a cloze exercise to describe the dilapidated school room, followed by an inference exercise on the boys of Dotheboys Hall. Drama task to finish capturing Mr Brocklehurts's reaction to a curly haired, red-headed pupil at his school.
Two lessons developing students' reading skills in a (hopefully!) creative way. It begins by watching an author interview (Rosoff) discussing character and plot (few mins). Character 1 is Gradgrind; this section uses images, an extract and an online quiz, Character 2 is Bill Sikes; this section uses inference, a Q1 style task and a clip from Oliver Twist to form opinions about this character, Character 2 is Scrooge: this section uses music from BBC's Dickensian to infer about the character, asks pupils to consider the definition of a 'scrooge' before sketching an impression of the character. Students are then shown a range of images and asked to think how each one shows the qualities of someone who is mean and miserly. Some analysis using textual extract and watching of Muppets Chrismas Carol clip. Finally, students decide which of the three characters should receive the 'Good Character Award.'
Two lessons focusing on Q2 and Q4 of AQA English Language Paper 2 (one lesson each) using Rory Stewart's Afghanistan travel extract and an extract from Dorothy Wordsworth's Grasmere Journals.
This lessons allows students to examine a couple of example city guides, written by students, to understand the type of information used in writing one and also to look at the persuasive techniques used. Using given information about the city of Sheffield, students can work individually or in pairs to produce their own city guide.
3 lessons covering Stave 2 - Ghost of Christmas Past.
Seven lessons (the first three of which look at the context for the story) covering up to the end of Stave 1. Aimed at MA but contains tasks for all abilities. Easily differentiated.
Six lessons focussing on Stave 3, The Ghost of Christmas Present. Includes a step by step approach to analysing an exam question - How does Dickens present the importance of family? Relevant extract included.
Four lessons focusing on Stave 4.
Fully resourced scheme, including step by step look at two exam style extract questions, aimed at MA ability KS4. Easily differentiated up or down.
Three lessons focusing on Stave 5 - The End of It. Includes step by step guide through an extract question, looking at Scrooge's change of heart in the final stave. Extract included as part of the power point.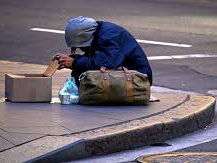 1-2 lessons (depending on pace) using homelessness in the UK as a topic for writing a broadsheet article. Preparation / information gathering tasks, timed response and peer assessment using given markscheme. 3 articles on homeless provided as part of lesson.
Using an extract from Ian McEwan's Chesil Beach , 2007, students answer a question about the significance of marriage.
Ppt showing a clip of the chocolate room, in the first film version, collage of chocolate room related pictures to help students write a description of the room using a set of given techniques. Then, the same story is used to look at onomatopoeia. Students look at a given extract from the story and identify the onomatopoeia, also considering the effect of it. Final task is to use onomatopoeia to describe a tsunami. 1-2 lessons.
This two lesson resource gives students an example of a story, for which they can discuss what the candidate has done well and what could be improved. Following this they can use the mark scheme included (from the new spec AQA) to award a level / mark. Using this knowledge of what makes a good narrative, the remaining slides give some prompts and advice about how to go about planning and writing a narrative. Planning sheet and suggested titles is included for students to plan according to what they have learned. The actual story could be written by way of extension.
Aimed at mid to low ability, this resource contains 4 separate worksheets which challenge students to find the answers in the given extract or extracts. Activities based on Harry Potter and the Goblet of Fire, Treasure Island, Buddy and the planet Mercury. Could be used as homework or to support low ability KS4 students prepare for the English Language papers.
Around 15 lessons on a range of women's poetry of the First World War. A wide selection of poems taken from the anthology 'Scars Upon My Heart' - lessons and poems included. Aimed at A Level English Literature students but could stretch able pupils at GCSE.
This is a Crime and Horror themed assessment intended for the end of a scheme of work looking at this genre. There are two questions: one on the writer's language and one on the use of the writer's structure. There are two differentiated options: one for higher ability and one for lower ability students. This resource also comes with detailed indicative content for marking and the relevant sections of AQA's English Language Paper 1 mark scheme.