Mrs Oskins's Shop
English resources for KS3, 4 & 5
148Uploads
69k+Views
27k+Downloads
English resources for KS3, 4 & 5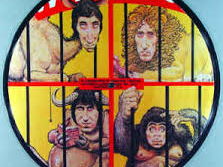 A resource to consider some pros and cons of zoos and an opportunity to create a speech that includes a range of persuasive writing skills. Could be a useful revision lesson. Self Assessment opportunity. White Fang - AQA English Language Paper 1 Reading style tasks and questions. Extract provided with a list of techniques for students to identify. Followed by group discussion and feedback of the effects of these techniques. Exam style question given, with help sheet provided if needed. Final task is a further extract which can be used as an extension of class work or homework task. A short unit covering Reading, Writing and Speaking and Listening. Could be used as a whole class unit of work, or small literacy group. Mixed ability but could be differentiated up or down. Extracts (all provided) from Robinson Crusoe, Life of Pi, Lord of the Flies. Real life survivor account analysed for descriptive writing techniques. Students invent their own survivor scenario and write diary entries and descriptions based on the example extracts and trailers shown in lessons. Opportunity to create class island map and use as stimulus for writing. Some lessons may take slightly longer than an hour so I estimate this unit is between 4 and 6 hours of lessons, depending on the pace. Based on Anthony Horowitz's re-telling of the myth, this resource contains several activities to work through the story. Contains a range of teaching and learning activities to stimulate children's interest, with a focus on Q1 & 2 English Language Paper 1 skills. The final task is a dramatic performance of the humorous scene where Thrym tries to kiss Thor! Students have a drawing starter activity to consider the importance of precise description. Then students look at short examples of beach descriptions and consider the most effective. Following this, there is a guided question task, where pupils write down answers to some questions designed to get them thinking about beaches. After this, a mind map encourages pupils to visualise their ideas for the final task which would be to describe a beach. Extension tasks include asking students to identify where there is potential to use the senses to describe, and also to consider vocabulary choices. Three articles, article-based questions and tasks on the topic of gun crime. Suitable for KS3 or 4. Might engage boys.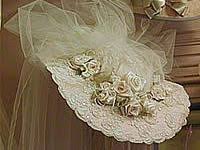 Students are shown a short set of slides defining women and marriage in Victorian times, including part of a Tennyson poem and Mrs Beeton's Book of Household Management. Kahoot quiz follows (link available). Then students should match up a range of Pride and Prejudice quotations about marriage with the modern translation to get an idea of how important marriage was to women at this time. They will then watch the clip where Mr Collins proposes to Lizzie to show that she was atypical of victorian women of the time. Then we look at noble women and the extract where Lady Catherine de Bourgh visits Lizzie Bennet to show her disapproval of her alleged marriage to Mr Darcy. Discussion of language choices to show her attitude to the middle classes. Radio clip of a rich girl relating a day in her life; this links to the idea of governesses which are looked at in connection with middle class women and their jobs. Students can use two extracts to compare the job of a governess (Jane Eyre) with an account of the duties of a lady's maid. Leads on to lower class women and a clip of Downton Abbey where students have to be observant and answer a series of questions about the servants' roles. Leads to women (Nancy) who cannot get respectable work - students look at an extract and then freeze frame the emotions described. Ends with creating a wordle about all that they have learned. A copy of the poem with some questions for students to answer. Teacher copy with answers provided. AIMED AT MIDDLE TO LOW ABILITY KS3, THIS COMPLETE LESSON USES EMOJIS TO LOOK AT HOW THE POET CREATES MOOD. THE LESSON ALSO LOOKS AT THE POET'S USE OF TECHNIQUES AND CONSTRUCTING A SHORT RESPONSE USING PETAL. This is a fun and engaging couple of lessons on the story of Glaucus and Scylla (the one where gets Circe to change Scylla so that she loves him but actually changes her into a monster). Starter activities include a Greek Goddess memory game and a look at the symbols of some of the goddesses. Students then imagine what they would like to control, if they were a Greek god or goddess and design a symbol to represent their power. Following this, there are language activities looking at the writer's use of words and phrases and sentence forms (as in Language Paper 1) when introducing the character of Circe. Then an examination of the language techniques used to describe Scylla's transformation.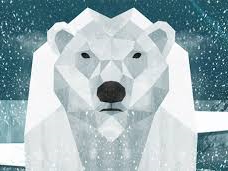 A group work based project which could be useful for the end of term. This is a series of activities requiring students to research an animal charity of their choice and create an advertising campaign to promote awareness and funds for it. There are four main tasks: create a poster, a radio advert, a leaflet and a presentation. Supporting resources are included. Should last a couple of weeks or so. This complete lesson shows students how to identify the rhythm of a poem and to think about its effects. The lesson also asks students to analyse the poem using CLAPS as an approach. Copy of the poem included. Aimed at mid to low ability, this resource contains 4 separate worksheets which challenge students to find the answers in the given extract or extracts. Activities based on Harry Potter and the Goblet of Fire, Treasure Island, Buddy and the planet Mercury. Could be used as homework or to support low ability KS4 students prepare for the English Language papers. THIS RESOURCE AIMS TO BROADEN PUPILS' KNOWLEDGE ABOUT BELIEFS AND TREATMENT OF WITCHES BY FOCUSING ON THE STORY OF THE PENDLE WITCHES. USEFUL INTRODUCTORY ACTIVITY FOR STUDYING MACBETH. TWO COMPLETE LESSONS THAT YOU COULD USE TO INTRODUCE DYSTOPIAN FICTION TO A KS3 OR 4 CLASS. USES FILM TRAILERS AND PLOT SUMMARIES FROM MODERN OLDER CHILDREN'S DYSTOPIAN FICTION. Aimed at middle to low ability KS3, this lesson looks at the context of Victorian England, giving a range of information about life in the workhouse and looking at the difference between the lives of the rich and poor. There is also an extract from Berlie Doherty's 'The Street Child' to analyse. Perfect for introducing any Victorian novel, but with A Christmas Carol in mind. This is intended for KS3 English lessons looking at Victorian context in preparation for English Literature at GCSE. This resource is a minimum of 2 lessons. Includes extracts from Lowood school (Jane Eyre) followed by a kahoot quiz, an extract from Dickens' Nicholas Nickleby with a cloze exercise to describe the dilapidated school room, followed by an inference exercise on the boys of Dotheboys Hall. Drama task to finish capturing Mr Brocklehurts's reaction to a curly haired, red-headed pupil at his school. Example essay for students to learn from. Could be used as a class marking activity. Island Man by Grace Nichols This lesson recaps what a metaphor is and uses the Northern Lights to create some direct comparisons. Students are given a range of light related images to create a ten line metaphor poem on the theme of light. Focus on selecting the best verbs and adjectives too. Two complete lessons. The first provides on overview of the different classes in society. This could be useful when introducing a play such as Blood Brothers, for instance. Using their knowledge, pupils will write a diary entry from the perspective of a particular social class. The second lesson asks pupils to look at clips from TV to look further into ideas of social class. A viewing frame is provided. The clips aren't included however, any bit of the suggested TV drama would do and you could easily find something on Youtube .