3Uploads
908Views
237Downloads
This is a fun resource for teaching the different types of triangles. The children are to colour in the triangles according to their type. Equilateral triangles - blue Isosceles triangles - orange Right-angled - green Scalene- red. There is also a differentiated sheet for those who need it.
Ask your children how they are feeling today with this feelings chart! Help children to understand their feelings and what they can do to address their feelings.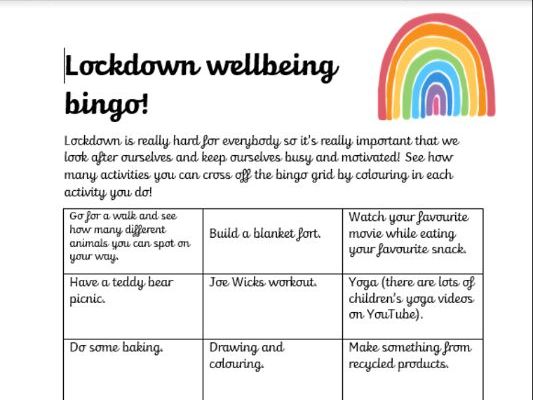 This is a great resource to share with your class during this difficult time of lockdown and home learning! Give them this bingo grid and tell them to colour in or cross off each activity they do. It is vital we look after our young peoples wellbeing during this time and this resource may also help parents who are struggling with ideas to keep the kids happy and entertained.