13Uploads
1k+Views
117Downloads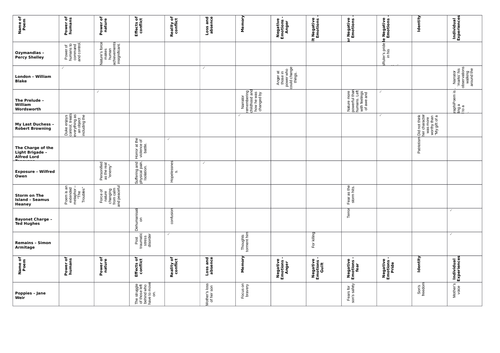 Part completed grid identifying how each poem links to a theme. Pupils should complete by adding evidence or references summing up how the poem links to the theme. This leads nicely onto planning comparative essays.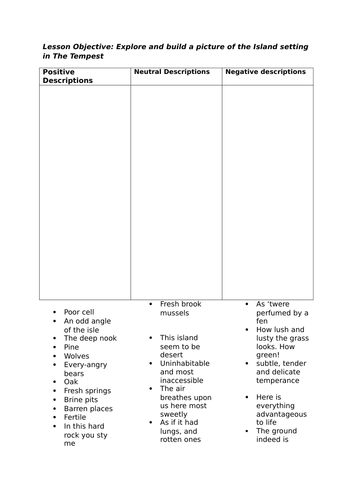 Two lessons encouraging pupils to apply everything they know about Caliban, adopting his viewpoint and describing the Island to shipwrecked survivors.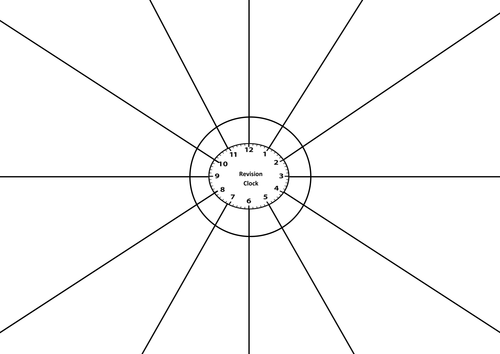 A challenging revision clock created for Y11. Pupils identify each of the pairs of poems, then link each poem to the theme listed in 5 minutes. To give pupils confidence, I allowed them to work in groups and use their poetry anthologies.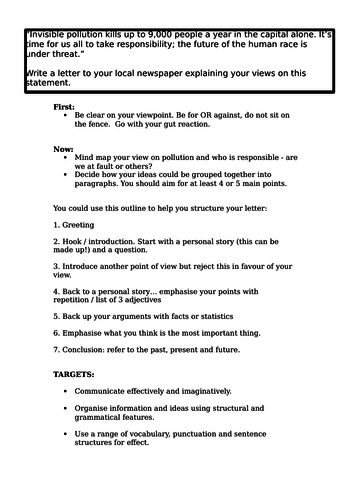 Can be used as a cold task or cover task. worksheet walks pupils through the language paper 2 writing task.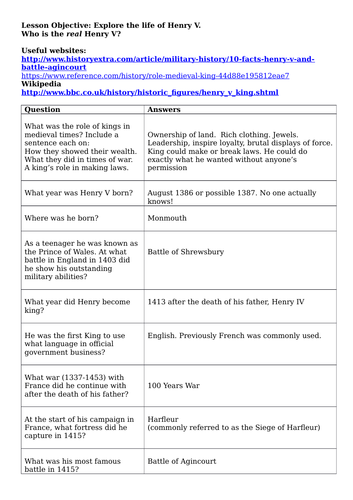 Pre-reading research lesson into the life of Henry V for students to gain an insight into his character. Also works as cover.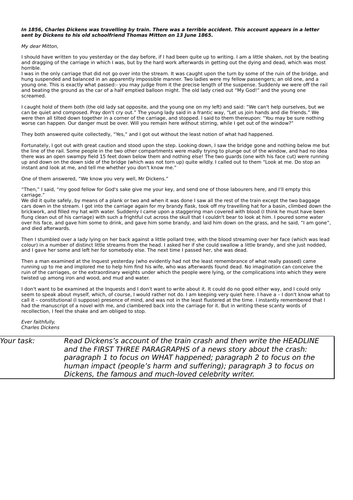 Set as cover but useful non-fiction writing cold task.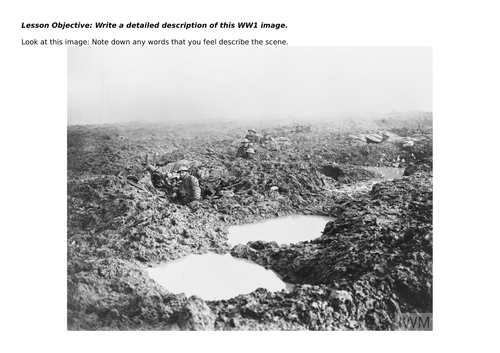 Introduction to descriptive writing using language from Owen's Dulce et Decorum Est and Isaac Rosenberg's "Break of Day in The Trenches" as stimulus. Used for cover, but can be adapted to look at both poems in their correct form to analyse and discuss more closely.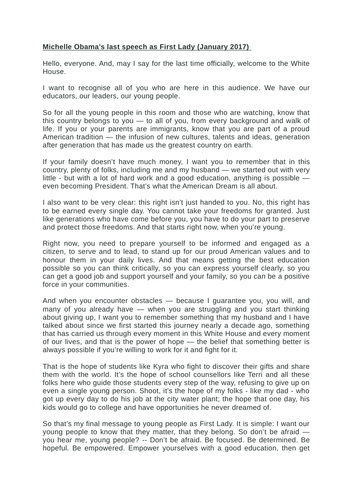 2 lessons planned leading up to an AQA GCSE style assessment task for Y8. Assessment focus stems from the contrast between the characters of Michael and Mina in Skellig and focuses on the home school / school debate.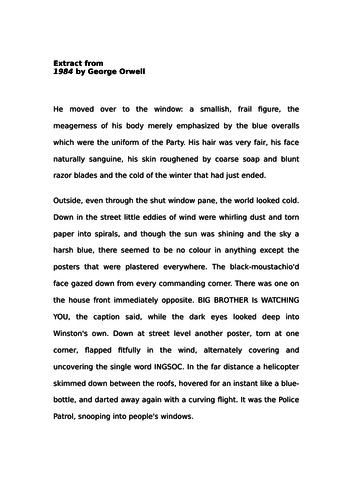 Used to improve Y11's descriptive writing skills in preparation for an assessment. Worked well in getting them to use more ambitious language and imagery as well as prepositions to build threat.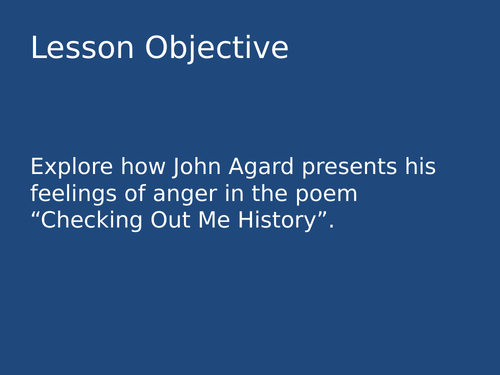 Exploring dialect, repetition, imagery and black history.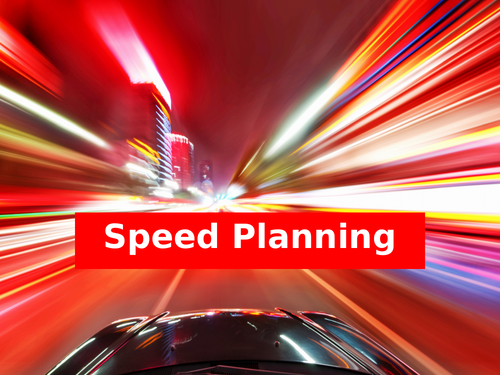 This lesson leads nicely on on from the poetry revision clock lesson. Designed to outline how pupils should approach a poetry exam response. Also gives pupils an explicit way they can prepare and revise for the final exam.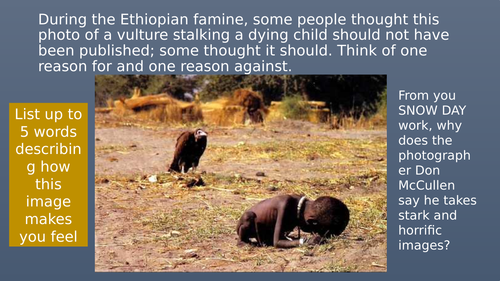 Exploring Carol An Duffy's "War Photographer" through juxtaposition. Lots of photographs have been used here to help pupils visualize the poem.