Noshamebutmine's Shop
Head of English for ten years, lots of resources for many things.
23Uploads
2k+Views
8k+Downloads
Head of English for ten years, lots of resources for many things. Lessons and resources to support teaching The Tigers' Bride The Courtship of Mr Lyon Puss in Boots Introduction to key themes, context and theory of Gothic texts from 17th to 21st Century. High quality lessons (ppt), supporting resources and a range of extracts. Mainly geared to OCR A level Literature but only in reference to AO weightings. Extracts include: Castle of Otranto Dracula The Monk Jekyll and Hyde The Lovely Bones Rebecca and many more EXploring the Sublime in Dracula, Key ideas in Castle of Otranto and the concept of Terror and Horror in The Monk and The Italian, Handouts, lessons, extra reading resources. SOW using Harry Potter as reader but with creative writing, cross curricular activities like wand design. Chapter by chapter lessons. Introductory lessons to the socio- political backdrop to Angela Carter. Lesson 1- the political climate in 1979 Lesson 2- Carter's Life and Work Lesson 3- introduction to The Bloody Chamber A lesson introducing students to key concepts and ideas which impact understanding of 21st Century Gothic texts. Chronological Gothic Lessons, linking context to key extracts in each time period. Includes: extracts lessons critical readings Introducing students to Gothic themes and Gothic timelines, considering factors that have impacted the Gothic. Lessons and resources to aid teaching the Erl King story from Angela Carter's The Bloody CHamber. Geared towards the AQA Unseen Poetry GCSE for English Literature, but would work for AO1 and AO2 skill development with a focus on comparison as the scheme develops. Recently used for online learning and the resources lent themselves to this with minimal editing. Example responses Poetry Anthology Mark Schemes Stand alone lesson- could stretch to 2, introducing students to key concepts and ideas that impact 20th Century Gothic texts.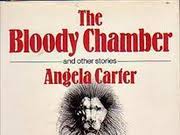 Detailed lessons looking at the key themes and issues in The Bloody Chamber. Looking at Bluebeard and how Carter has subverted the original text. Looking at the Sadeian Woman and how it can illuminate understanding of the core text. Some attention to the lewd and provocative content in the story. (use of the C-word) And use of EMC article tying the text to Dracula as a way back to the Gothic. Lessons (to follow Sublime and Early Gothic Fiction) enabling students to understand key features and identify contextual factors that impact Victorian Gothic. Range of extracts and activities. To support OCR Literature A Level study. Introduces students to the context and key issues within the play and some key ideas surrounding Scene ONe. Using Edvard Munch's The Scream, a lesson that enables students to think about to create atmosphere in their writing.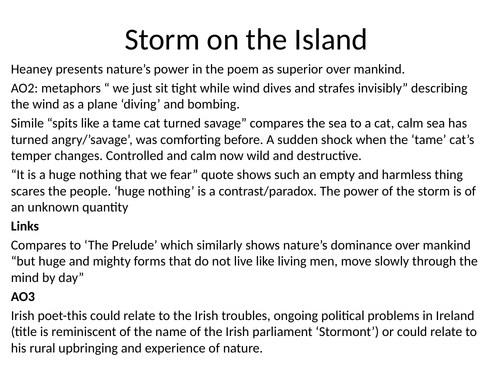 A PPT with key quotes from each of the 15 poems in the Anthology A revision resource which enables students to record and organise their ideas by AO and by poem. To use a range of devices to create a sense of place, using Van Gogh's painting and Don Mclean's song as inspiration. Entire unit of work covering Streetcar for OCR AS Literature. Context resources, links to theoretical viewpoints, example paragraphs etc