GCSE/A level Photography
Mainly photography related resources for GCSE and A Level photography
22Uploads
3k+Views
531Downloads
Mainly photography related resources for GCSE and A Level photography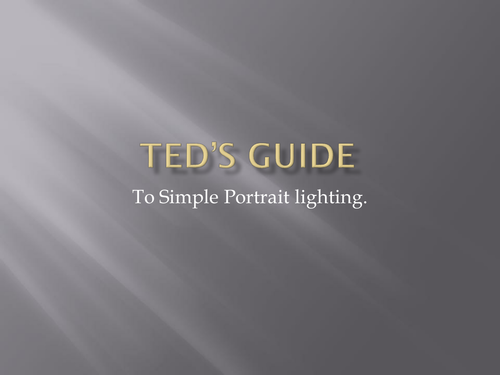 Very simple, but effective portrait lighting techniques for photography GCSE, using a teddy as a model.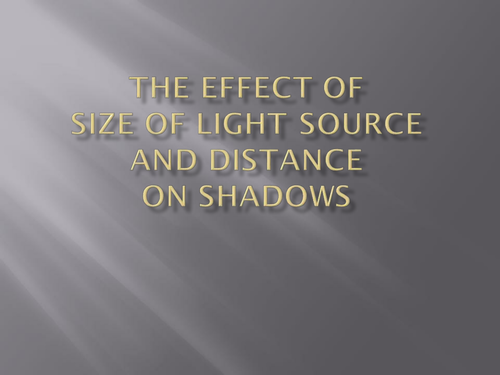 A simple set of photographs showing how moving the light source can effect the finished image in photography.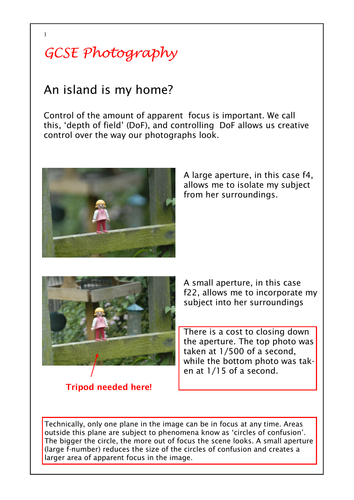 Introduction to techniques in landscape photography featuring the work of Fay Godwin.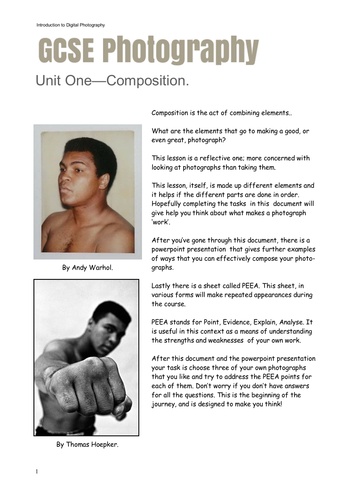 A class exercise on composition using examples from Magnum photographers, followed by basic guidelines on composition in photography. I use this for Year 9 and Year 10 pupils. I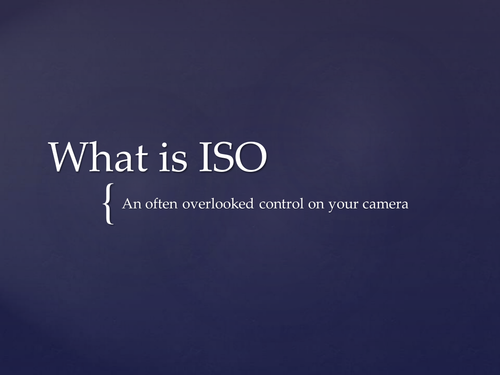 Resource showing: What ISO is How ISO can be used Limitations of high ISO's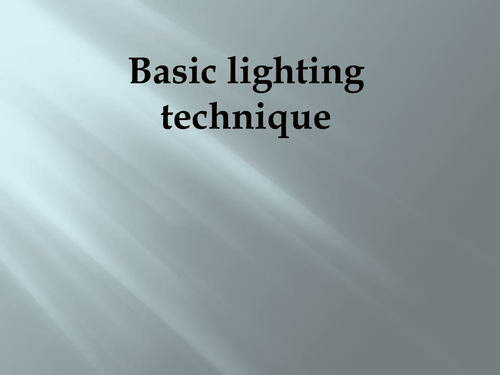 Presentation showing how lighting an egg from different angles produces different effects.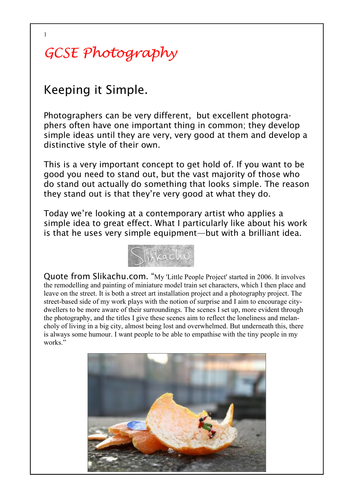 Developing an idea - Taking the work of Slinkachu and developing it into own work.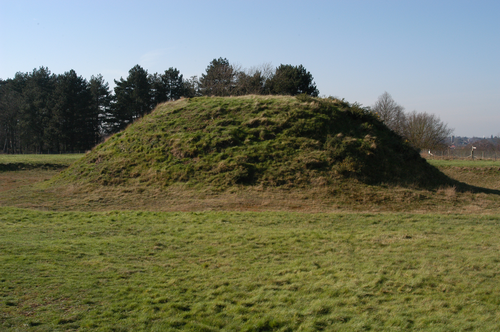 17 high Res original images taken at the Sutton Hoo burial site, featuring the reconstructed Sutton Hoo Helmet in great detail. Ideal for making displays and posters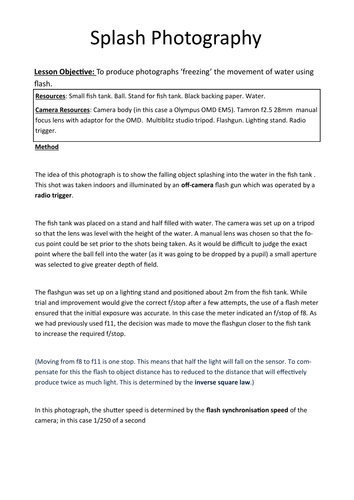 Splash photography using off-camera flash to photograph objects being dropped into water from a height. Lesson Plan Set-up diagram Key Words A4 poster example Artist resource Powerpoint presentation,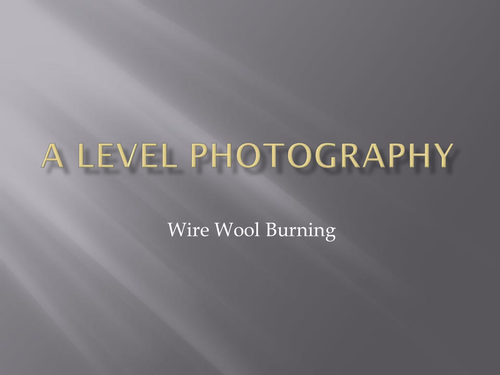 Powerpoint and pdf describing the theory and practice of creating light trails by burning wire wool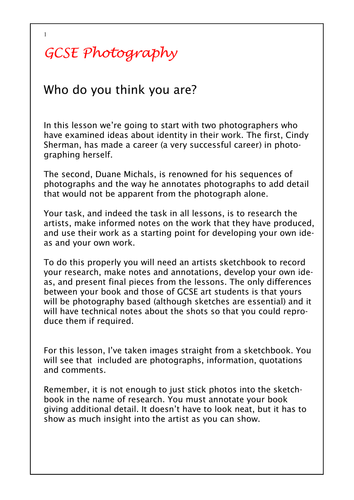 Synthesising the work of Cindy Sherman and Duane Michals to produce self-portraits.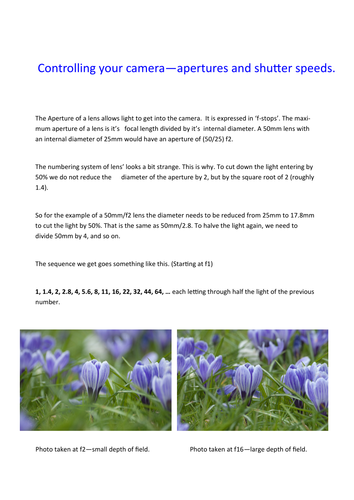 Five pages of notes on controlling apertures and shutter speeds for GCSE photography.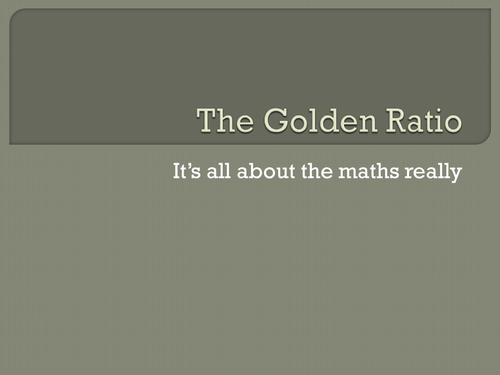 Presentation showing the mathematics behind one of the best known compositional aids in Art and Photography.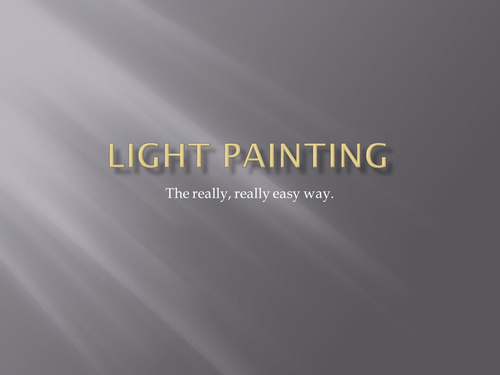 How to paint with light without any special equipment - just a bottle and a torch.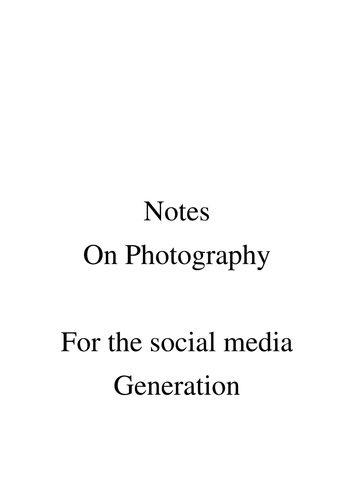 A series of essays (totalling 35 000 words) on the politics and philosophy of photography, including notes on the teaching of the subject. Sontag – On Photography The Post-modern world. Photography as a 'Profession'? Want to earn money? Become a plumber. Photography in Crisis? Photography and the rise of the moral panic. Who's photographing my child? Photography as a mechanism for interpreting reality. What makes a great portrait? Tales of wedding photography The Land A winning formula The rise of the Selfie You say it's 'Art', but I think you're a Perv. A Sociocultural Approach to Research for Art and Design An ethical dilemma I'm a photographer, but I don't know everything. Towards a bright future?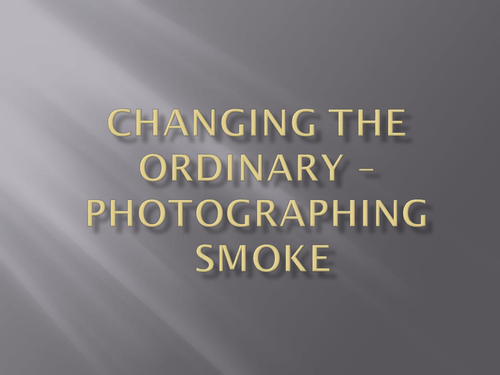 Presentation on a simple way to photograph smoke and create interesting symmetrical images.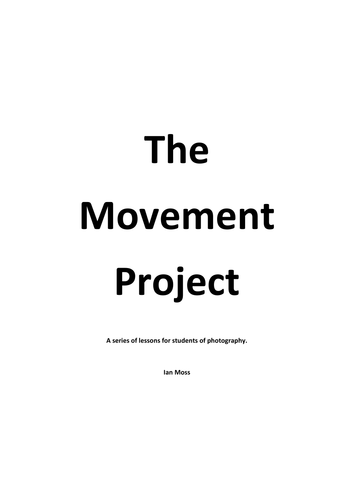 Twenty lesson on the theme of Movement - from the simple, to the frankly crazy!