The D&T Shop
Pearson Design Technology (Systems & Control) , OCR Design Engineering (H404), KS3 Design Technology
54Uploads
256k+Views
215k+Downloads
Pearson Design Technology (Systems & Control) , OCR Design Engineering (H404), KS3 Design Technology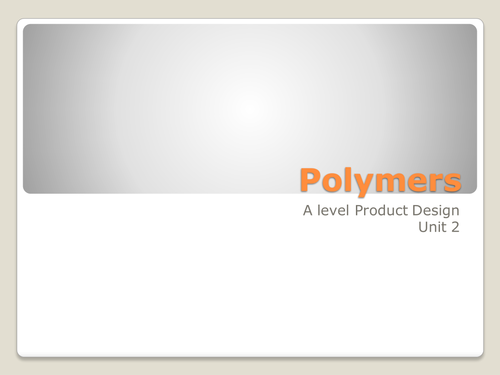 This is intended for A level use for those taking Design Technology Resistive Materials or Product Design. It covers the theory of plastics & polymers and material properties of common examples It is also useful at GCSE level for RM but the details will need to be watered down.

examples of good & bad design sources of design inspiration suitable for use as a starter year 9 or 10 in graphics or rm

A useful starter for all DT lessons. Puts what good design and bad design actually means into somesort of context. Good to present at the start of a design project or after the generation of initial ideas Website added with examples of good design for each strand of design technology (images mainly from twitter)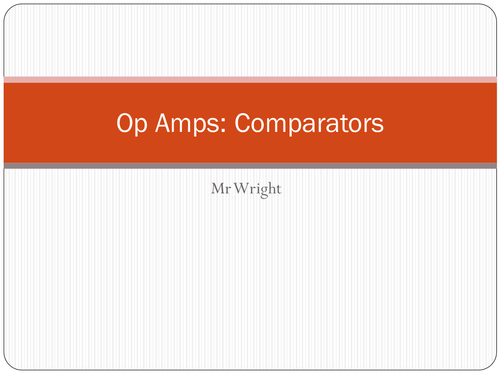 Theory for GCSE electronics & electronic products focusing on comparators and inverting amplifiers. A more detailed discussion on op amps is available but this is not needed at GCSE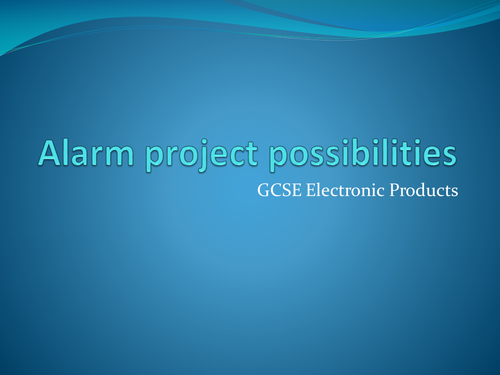 FIrstly just one ppt showing some things that students may wish to consider fif they have chosen an alarm project for year 11 controlled assessment if following AQA or EDEXCEL. This is useful for individual students who need a bit of help in getting going rather than for a full class (why not email it to them as PDF?). Others will follow for different topics

A markbook for Edexcel GCSE design technology subjects. Ued to keep track of controlled assessment and to automatically work out 'WAG' (working at grades). Divided into sheets by assessment criteria to make the sheet easy to print and read for students on A4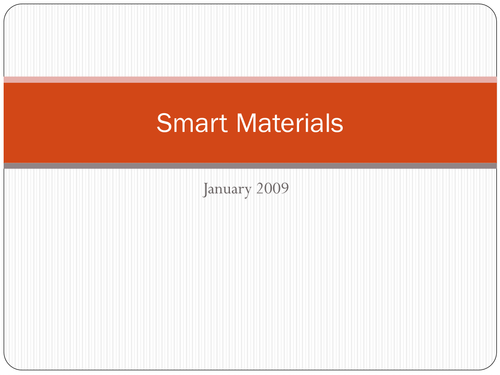 overview of key smart materials such as polymorph, piezo electric materials, smart springs & photochromic paints etc useful in year 11 as a one-off lesson between end of coursework and exam season

primarily aimed at year 9 students to develop their PCB design skills before year 10. A simple LED based project consisting of two PCB's. One PCB is given to the student, the other they must design (a simple 555 astable circuit). They must use what they have designed in their final system. The attached file is a circuit wizard v2 file (change extension to .cwz) containing all instructions and activities. Other supporting materials to follow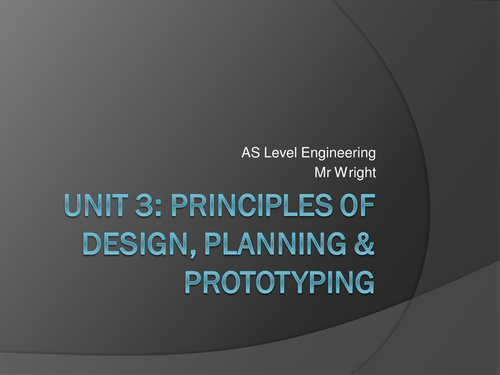 This sets out a project for unit 3 (Edexcel) - principles of engineering in the form of a multi-tool project giving a structure for the module and some examples of previous students work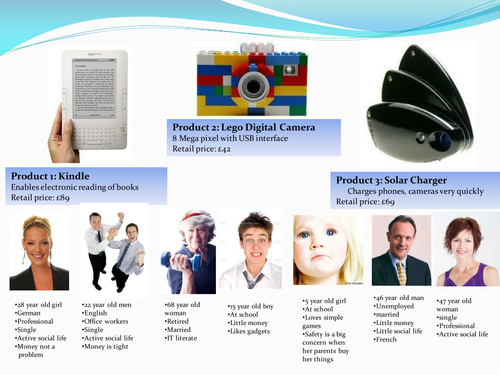 I use this with KS3 electronics projects. I give students 3 electronic products to look at. followed by a list of different people of various ages, genders and demographic (one example set is shown here) - not hard to make your own up. Students have to identify which of the users are most likely to buy each product and give reasons why based upon their profiles.

models logic gates as switches. Students must identify which switches need to be pressed for an LED to come on and from that build up truth tables.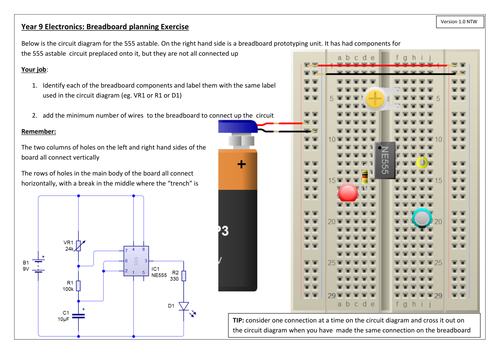 A year 9 project designed to last for 30 hours. Introduces breadboarding, and PCB design as well as package design. Contains SOW, A3 project booklet and some supporting teaching reources (not all)\n\nCircuit wizard files to accompany this project are available on request

for use in KS4 or KS5 electronic products an introduction to ohms law, potential dividers & calculating power

An overview of different types of switches (PTM, PTB, DPST etc) as well as different implimentations (rotary, embrane, rocker, toggle etc). Useful for GCSE Electronics and Electronic Products courses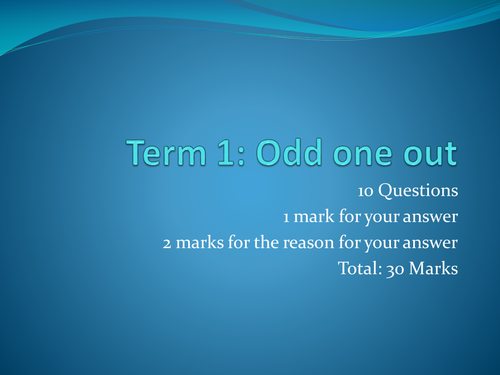 In the quest for higher thinking questions within lessons, odd one out was suggested. Students must state the odd one out, but also give a reason why for the answer.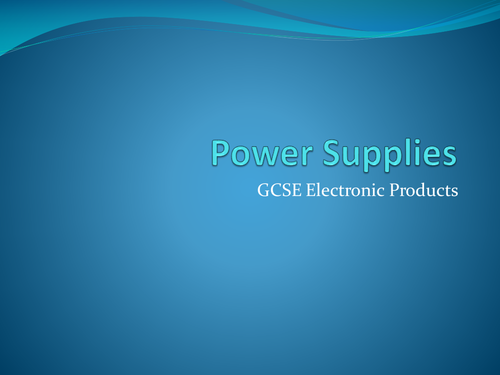 a simple discussion based ppt to get students thinking about why they have chosen the power supply that they have and think about if it is really the best choice for their project. Tries to get them thinking about core spec points such as sustainability.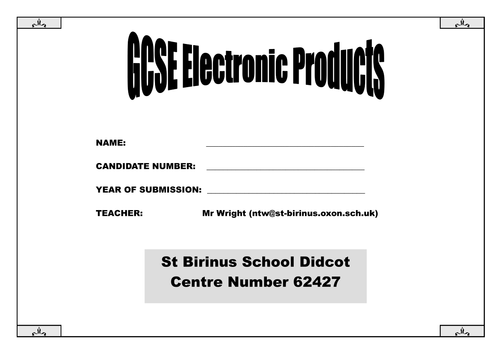 This is what I am currently using for AQA GCSE Electronic Products. The templates seem to work quite well and have been refined after the first submission May 2011. I have also added a version for EDEXCEL GCSE Electronic Products Also included is an example of some completed sheets and stickers for use with Avery 7159 stickers for quick feedback if commonly found student issues during assessment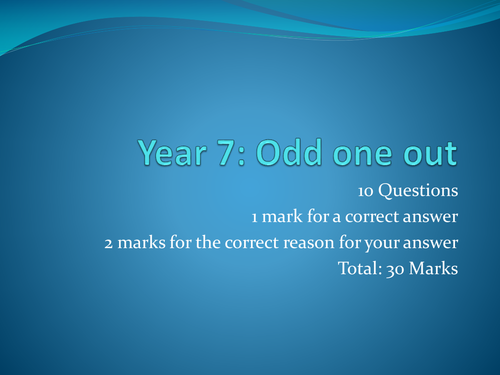 a quiz to encourage deeper thinking about components, insulators and conductors, polarization, symbols and real images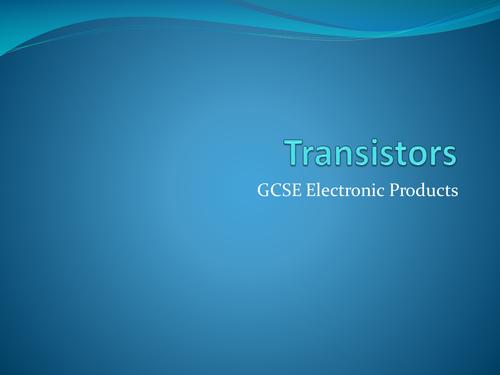 Explains the concept of a transistor as an electric sandwich. Discusses the differences between bipolar transistors and FETs and introduces the concept of gain.