the MFL specialist
Language teaching resources for French, Greek, English, Classics, Latin.
50Uploads
3k+Views
360Downloads
Language teaching resources for French, Greek, English, Classics, Latin.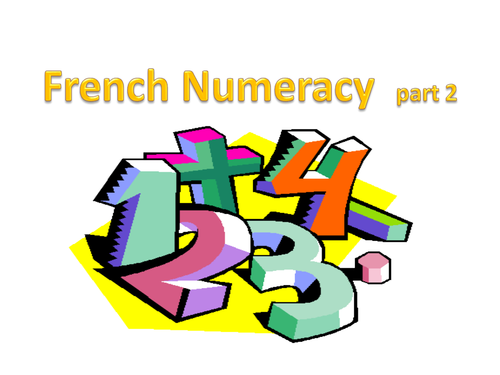 Presentation. Numbers 1-100 including practicing activities (speaking and writing)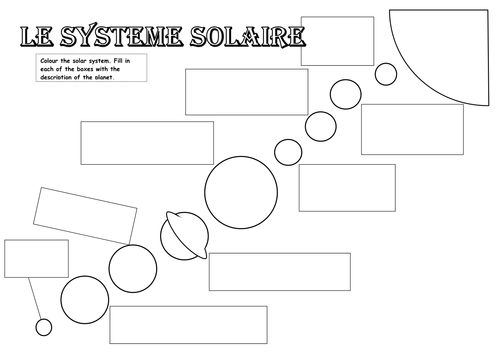 Worksheet to be used with the presentation "Le système solaire" Students describe the solar system in French colouring the planets and writing statements to describe their size and position in relation to the sun.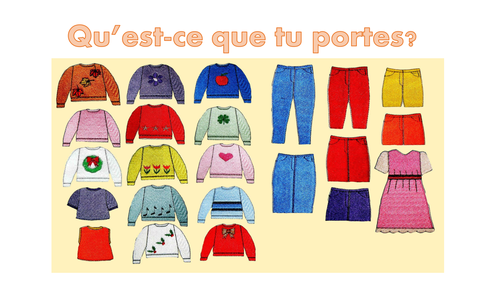 Presentation to help KS2 (DELF A1) students to practice saying the clothes they choose for each different type of weather. Also useful for revising the months of the year and the seasons. Speech act: "Quand il....je porte..."
Introductory lesson, Classroom instructions, Alphabet, Asking names, The Basics of the French language and culture.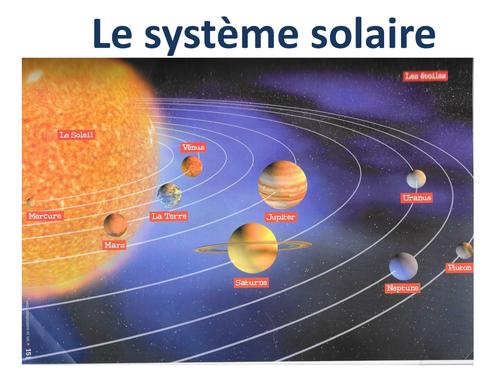 Presentation to teach KS2 students the solar system in French. The students describe the planets in French and learn to locate them in relation to the sun (loin de /près de). Names of the planets. Colours. Adjectives (grande/petite) Free worksheet.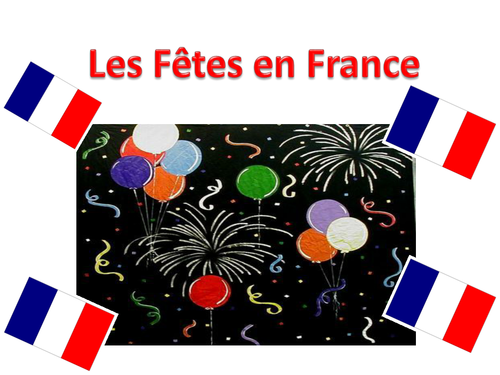 Presentation to teach your students about french holidays, celebrations and traditions.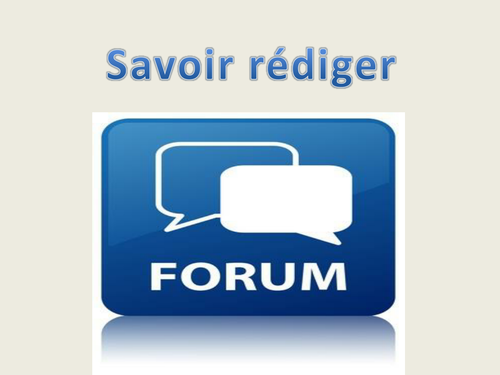 Everything students needs to know to write consistent messages in discussion forums in french. Plus practicing writing activities.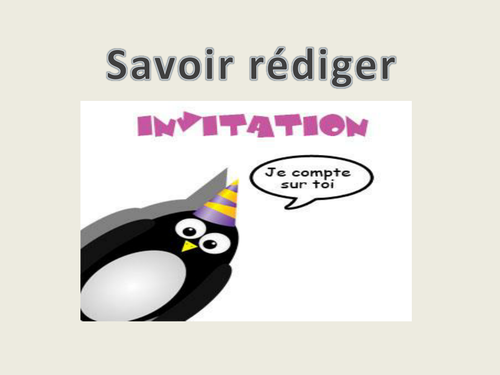 Everything students need to know to write messages or letters of invitation in french.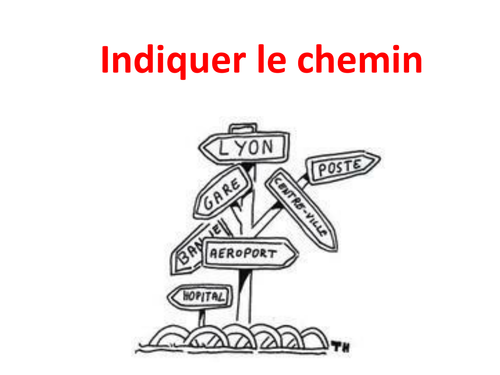 Presentation to teach KS2 students how to give simple directions from a place of the locality to another. Including speaking and writing activities. It could cover a 60 min lesson plus extention. Speech acts Je vais en bus/train/à pied etc Pour aller de chez moi au/à...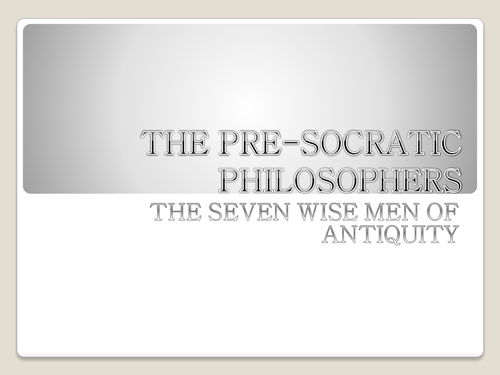 This presentation sketches the portraits of he pre-socratic philosophers and can be used as a point of departure for a voyage into the world of wisdom.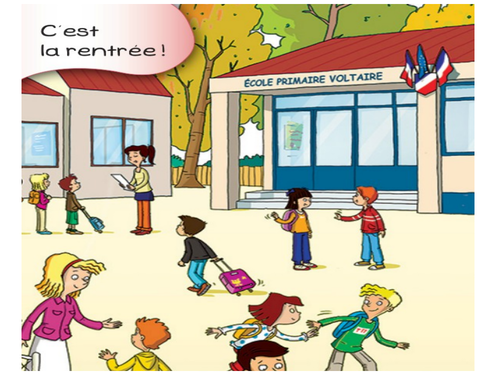 Presentation to teach pupils how to ask and answer the question "what's your name" in French and how to introduce themselves and others.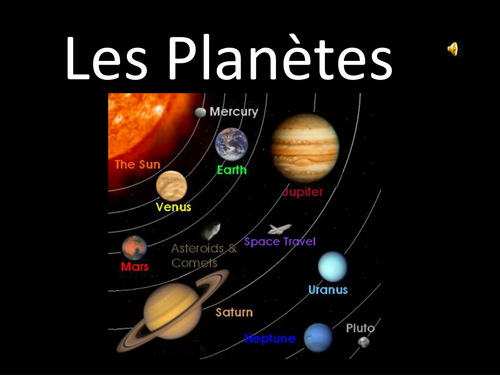 Presentation to make KS2 students discover the names of the planets in French and the days of the week named after them. Start by showing the students the mame of each planet in English and ask them to guess the spelling in French. Then teach the feminin of the coulors and the days of the week A couple of writing activities included.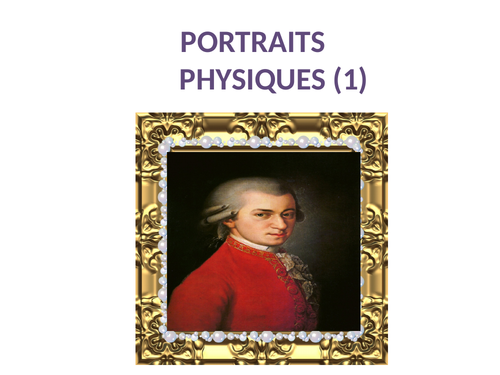 Presentation to teach your class how to describe the hair and the eyes, theirs or somebody else's changing the pronoun and the verb. Includes slides that can be used as practicing mats and slides with practicing activities.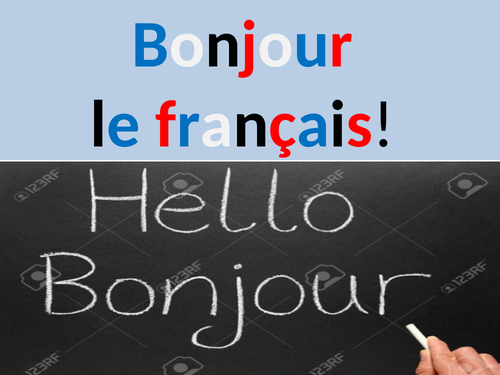 Presentation to introduce Y3 French class newbies to the French language and teach them to greet each other using bonjour et salut. Cross-curricular geography links, as they also learn about France and its location in Europe, the French flag, where French is spoken etc.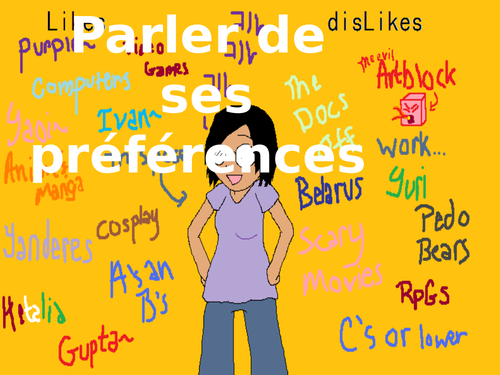 A presentation to teach students how to make sentences conjugating preference verbs (aimer, adorer, détéster) to make sentences and write a paragraph about their and other people's preferences. It can be used to extend students' learning about hobbies, family members conjugating -er verbs. Grammaire: Conjugaison Vocabulaire: Famille, loisirs, préférences. Pour travailler l' ecrit et l' oral.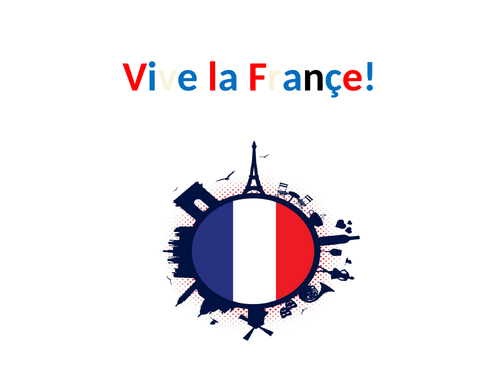 Introduction to French and the French civilisation. Check how much your pupils know about France and how many French words they can recognize. La France et le français for beginners. Faire le point sur ce que les élèves connaissent déjà de la France et du français. Reconnaitre le français, découvrir des élèments de la civilization française.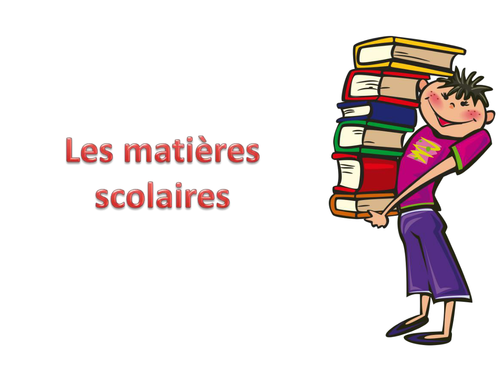 This is a presentation to help you make your students learn the school subjets in french and practice how to say what school subjets they like, they love, they don't like or they hate. (J'adore, j'aime, je déteste etc)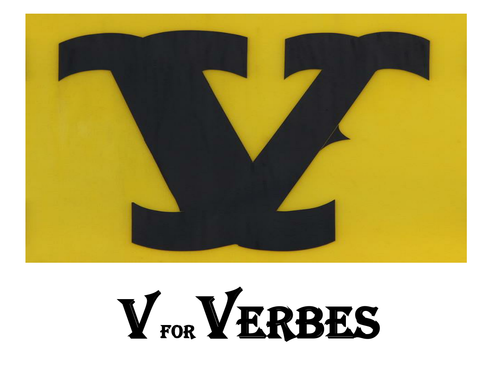 Conjugation of french verbs. Present tense, Perfect tense, Imperfect tense, Future tenses. Conditionnal. Un petit "bescherelle" pour le TBI, idéal pour initier ou réviser la conjugaison des verbes français dans la classe FLE.