Oscar102's Shop
Edexcel History 9-1 resources - for all abilities, mark schemes, writing frames, lessons, assessments and knowledge organisers.
42Uploads
11k+Views
2k+Downloads
Edexcel History 9-1 resources - for all abilities, mark schemes, writing frames, lessons, assessments and knowledge organisers.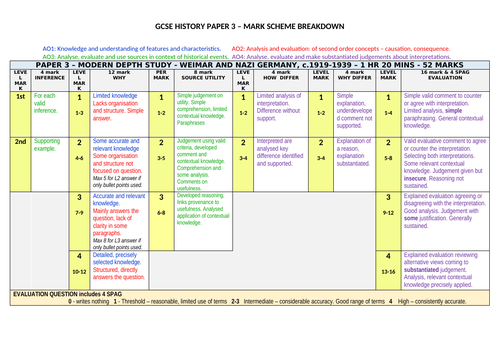 An extremely useful resource which can be used to support students when answering and improving exam questions. In addition to developing a greater understanding of how marks are awarded. Easy to follow narrative, consequence and importance writing frames for lower ability students. Clear and easy to use.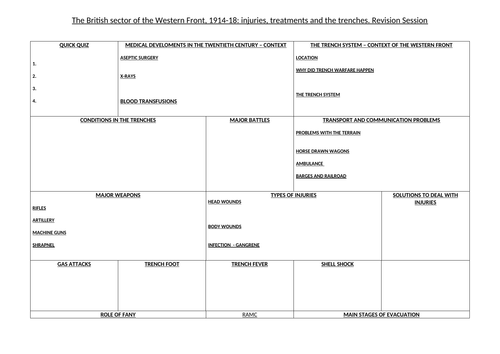 A Power Point (45 slides) revision session that covers all the key themes and content for the Western Front Paper 1. Example exam practice questions, exam advice and a note taking sheet to help keep students focused.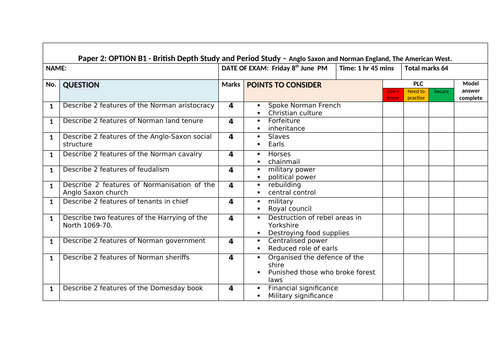 Exam questions. A useful question sheet that students can use to revise the Anglo Saxon and Norman unit of work. Students just work through the exam questions, it ensures students can apply their knowledge to a range of questions and revise the whole topic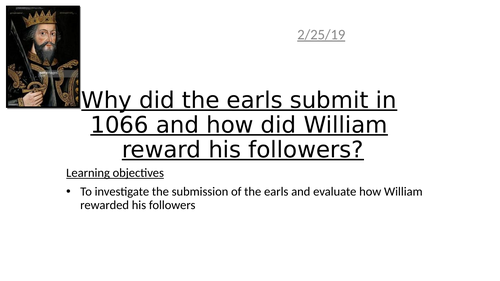 An easy to teach lesson on the submission of the earls 1066 and the Marcher earldoms. A useful resource which gives advice regarding how to answer exam questions across the papers. This is an updated version.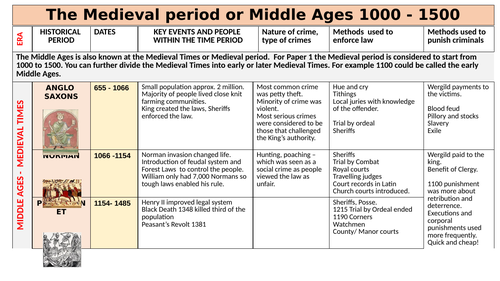 A useful presentation to help students understand the changes and continuity of crime and punishment from c.1000 to present.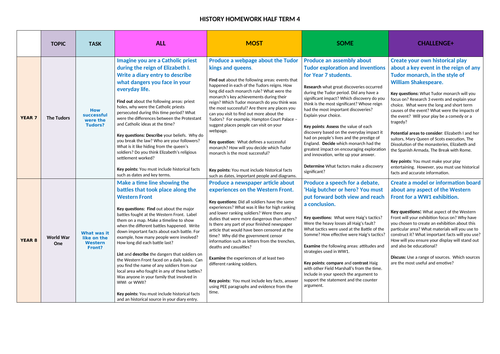 A half termly KS3 differentiated project to compliment Tudors - Year 7 and Year 8 World War One. The students bring in their completed homework projects during the last lesson of the half term. During this lesson all the homework is laid on the tables and in pairs students, using post its give each other ebi and www comments. Encourages the students to develop an interest in the subject and promotes independent research skills. A very simple and effective way at managing and marking homework.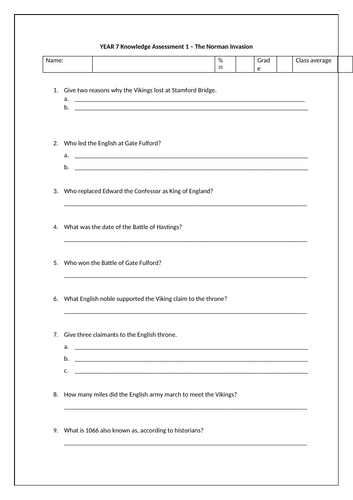 Five knowledge tests with knowledge organisers topics include The Norman Invasion, William's England, Medieval Life and Power, Tudors and the Renaissance. Exam practice questions. A useful revision aid to support students with their exam preparation. I got the students to RAG each question first, then students focused on answering their weakest questions and worked the way through the rest.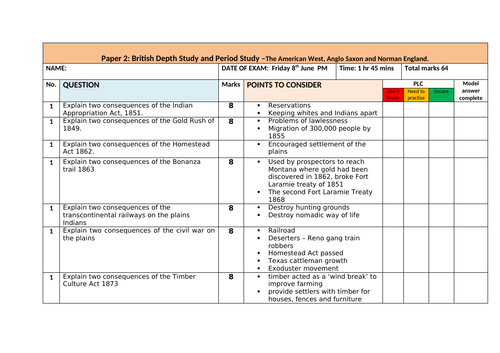 Exam questions practice. A useful revision aid for students to apply knowledge and revise the whole topic.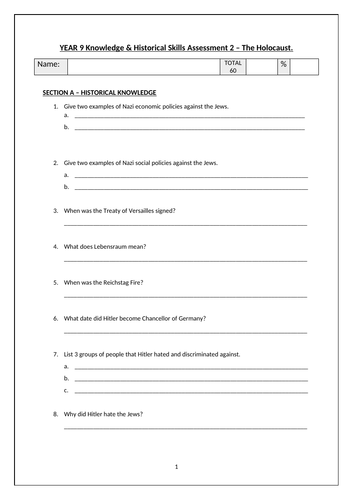 A knowledge organiser and an accompanying historical skills and factual recall assessment with mark scheme.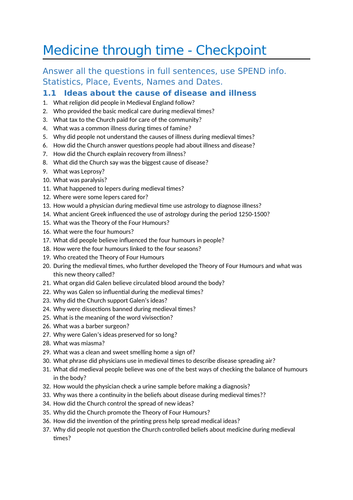 243 comprehension questions for students to work through independently using the Pearson core textbook Medicine through time. I've found this to be a very positive exercise, as it encourages students to read through the whole textbook and learn key facts before revising exam technique and answering exam questions.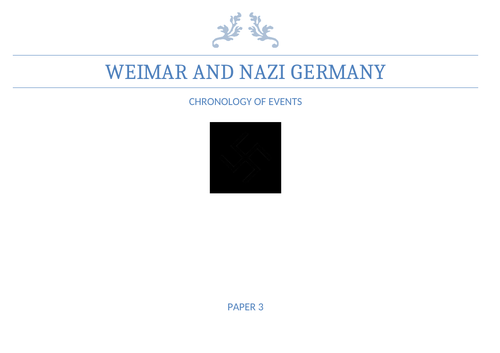 A useful exercise for revision and can be easily used to set homework. Students complete the 5 W questions - When? What? Who? Where? Why? for each important event in Germany from 1919 to 1938.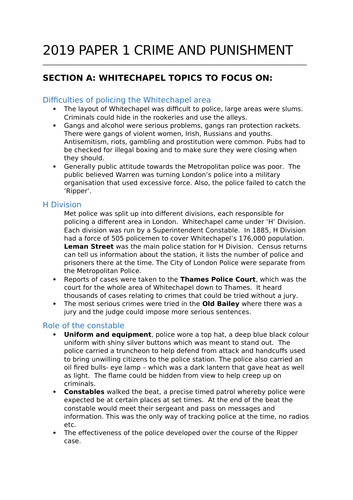 A useful revision booklet with shortened Whitechapel revision notes, exam structure advice, example model answers and practice questions based on what I think will be in the exam.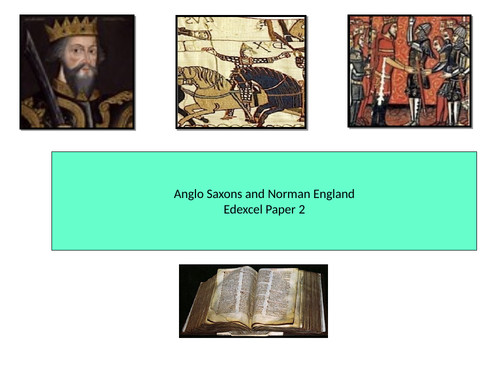 A useful revision Powerpoint to run through before the exam covering the basic content of the course with video links.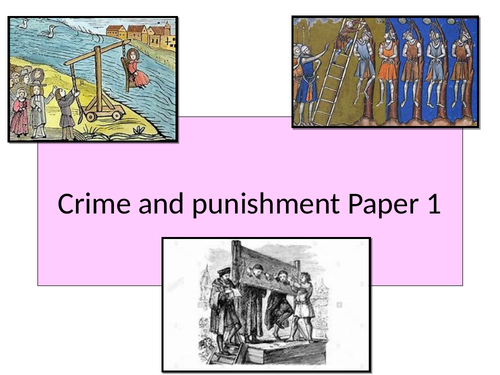 A useful revision PowerPoint with video links that briefly covers the key themes of prisons and policing. In pairs students discussed how useful each source is to the historian. Then as a whole class activity, using no hands questioning - students analysed each source using PULKPRO .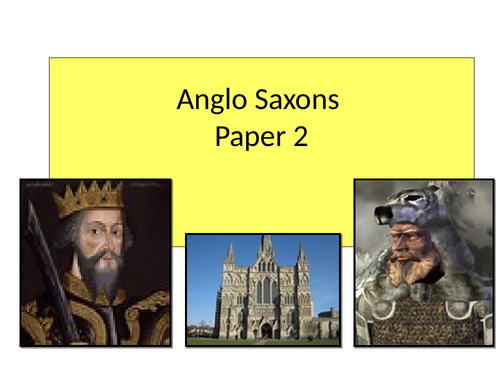 A PowerPoint and practice questions for Anglo Saxon paper 2.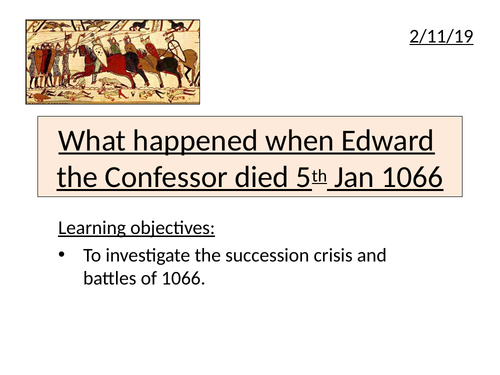 A complete lesson where students investigate the succession crisis and the 3 battles of 1066.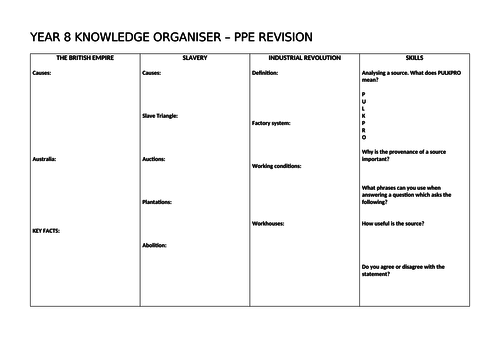 A Year 8 exam to assess a range of skills focusing on slavery, the Industrial Revolution, transportation and the workhouse. I've included a blank revision knowledge organiser for students to complete before the exam. PULKPRO stands for Provenance, utility, limitations, knowledge, purpose, reliability and overall conclusion.