13Uploads
659Views
30Downloads Exam practice questions. A useful revision aid to support students with their exam preparation. I got the students to RAG each question first, then students focused on answering their weakest questions and worked the way through the rest.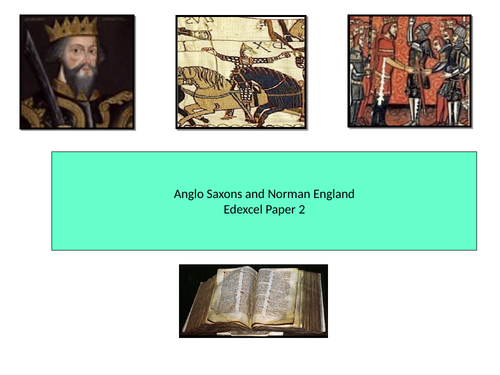 A useful revision Powerpoint to run through before the exam covering the basic content of the course with video links.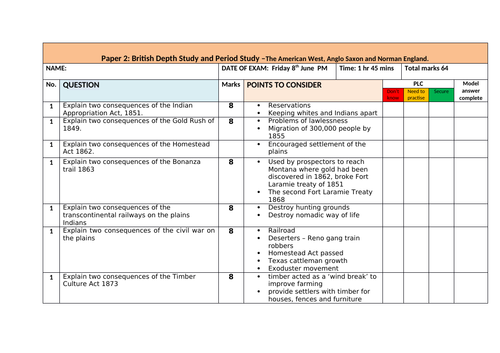 Exam questions practice. A useful revision aid for students to apply knowledge and revise the whole topic. A useful KS4 revision tool to support students understanding of the various exam question styles that will come up in Paper1,2 and 3. The PLC also includes advice regarding common mistakes and how to structure exam answers.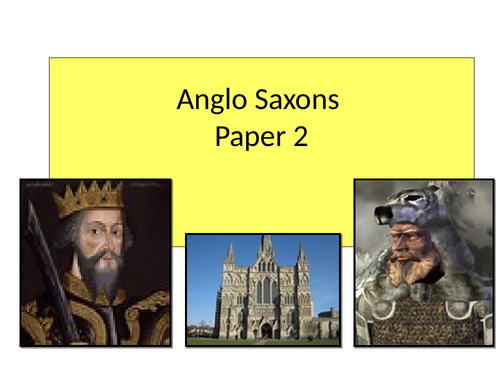 A PowerPoint and practice questions for Anglo Saxon paper 2.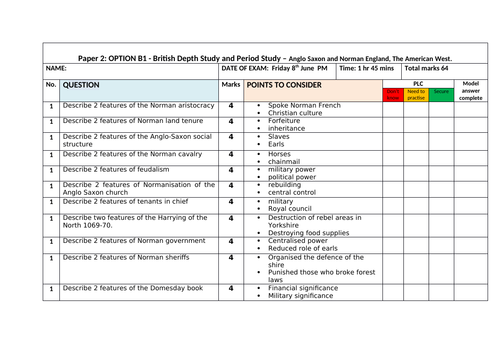 Exam questions. A useful question sheet that students can use to revise the Anglo Saxon and Norman unit of work. Students just work through the exam questions, it ensures students can apply their knowledge to a range of questions and revise the whole topic This PLC explains all the different types of command words, mark tariffs and the various question styles that make up Paper 1 and 2. A useful tool for revision.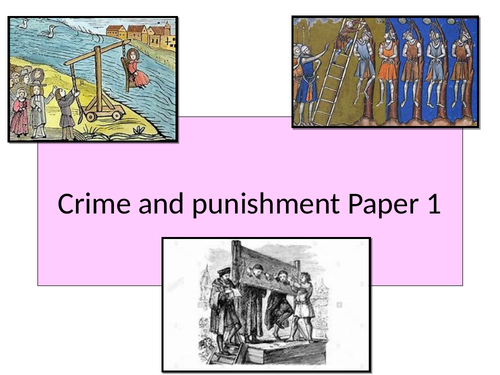 A useful revision PowerPoint with video links that briefly covers the key themes of prisons and policing. In pairs students discussed how useful each source is to the historian. Then as a whole class activity, using no hands questioning - students analysed each source using PULKPRO .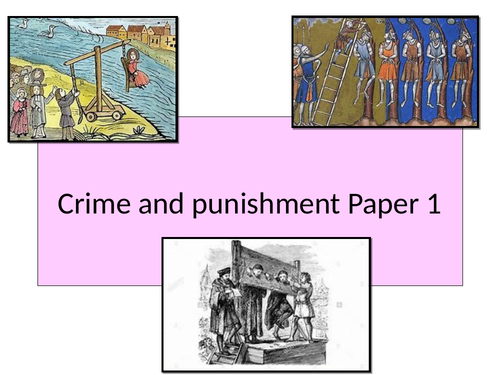 A basic Powerpoint, Whitechapel source table with full explanation regarding why sources are useful to the historian and practice questions for the Crime and punishment paper 1 exam. This is an excellent revision resource which provides guidance using examples of historical sources to help students answer the 8 mark - How useful question. It provides background information about the local context and discusses why particular key sources are useful to the historian. An Edexcel KS4 assessment and source booklet created for my 2018 Nov PPEs, I've created the exam to look like the real exam paper. You can easily change the questions in this document to create your own future assessments, which will save you lots of time - especially for schools who expect you to create an exact replica of the real exam!! I haven't created the mark scheme, as I'm the only one marking the exam - but it's easy enough to mark with the standard generic Edexcel mark scheme. Chronological 4W booklet which develops students knowledge of the American West content by examining each key event. Students have to explain the why? who? what? when? and the consequences for all key events covered. I regularly set quizzes and homework using this student booklet and it has really helped students develop their overall understanding of the American West. It has also improved the quality of student exam responses to all the different exam styles, especially the narrative question. Edexcel Paper 2 American West PPE Section A only - you can mark it using the generic Edexcel mark scheme. I created it using word so you can easily edit the document and change the questions for future use.