67Uploads
27k+Views
17k+Downloads A huge choice of 40 certificates ready to print or easily edited. One document is locked as a PDF, ready to print. The other is editable in PowerPoint so that you can change or personalise the achievement. The background digital papers and borders are available to buy separately to pimp your worksheets / presentations at https://www.tes.com/teaching-resource/digital-papers-and-frames-11690165. I have created these to use in my class next year and am so pleased with how they've turned out. I have only created them to 10x. I have included a Powerpoint presentation to learn the 2x times table and black and white copies that you can use on worksheets. I hope you enjoy too. Pimp up your class clock with this display that turns it into a teaching resource. You have a choice of 24 hour clock or minutes. Numbers posters ready to print and laminate. Each containing the word, coin representation (least number of coins), the number itself, numicon representation and hands/fingers representation.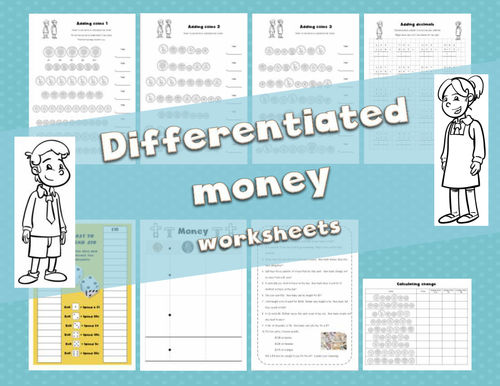 8 differentiated money worksheets created for year 4. This includes; • Adding money by counting repeating coins, • Adding money ordered largest to smallest, • Adding money in random orders, • Adding decimals (column method), • Reasoning skills from a menu (following pictures), • Adding two 2 digit numbers, • Finding change from £1, £2, £5 and/or £10, • Money word problems (not differentiated but gets harder). There is a differentiated 'First to spend £10' game and a laminate to use with lower abilities (to use a whiteboard pen).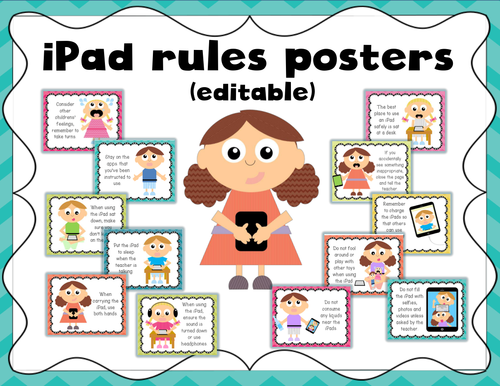 I've been fortunate enough to have iPads in my class for over two years and I finally realised that I need a set of rules that I can establish at the start of the year. I've produced these as I wanted to add my own ideas. I appreciate that you too might want to amend / add to these, therefore I have produced: • 13 rules that I will be using in my class (ready to print), • The same 13 rules but in an 'I will' format, • 17 editable posters (including blanks of the 13 I am using) and • 2 blanks as extras. Fun game / presentation to introduce the language of probability. It uses the terms; Impossible, Very unlikely, Unlikely, Even chance, Likely, Very likely and Certain. There is a brief introduction and these slides can be removed if you wish, including rules of the game. The board has 12 interactive questions where pupils click on their choice before the question is revealed. There are 7 possible answers to each question. Clicking the wrong answer will make the answer shake to indicate that it is wrong. When a correct answer is chosen, it will take you back to the question board. You can keep a record of the scores when the presentation is active by typing them in yourself on the question screen. It is also possible to name the teams in the same way.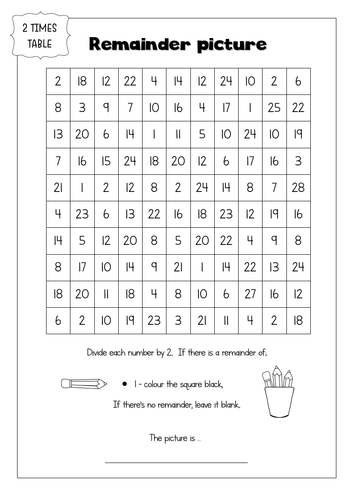 Tables 2-10 colouring sheets with answers, and tables cards for LA. Colouring the remainders different colours produces a picture that the children are keen to discover. They are learning whilst having fun and not realising.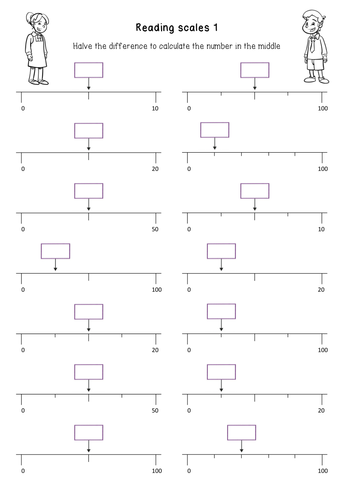 Finding missing numbers on scales can be a real challenge for some. Finding the difference before calculating half and adding this to the initial number is as confusing to some as it sounds! The easier introduction is developing these skills one step at a time, by starting with 0. These two step worksheets, with simple PowerPoint introduction, will ensure more of the class will achieve.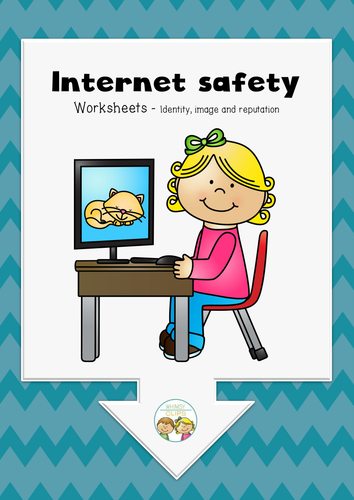 I've created these 6 worksheets in response to the new digital competence framework and for the fact that I couldn't find many resources myself. Internet safety is such a broad spectrum, I have focused on the following in these. E-mail safety and phishing - true or false, Private and personal information - table distribution Genuine and scam websites - colouring, Computer cookies – missing words, Identity theft – what is it? How to protect yourselves and what to do when you're a victim, The perils of free software and downloads - comprehension. They have been created to use in a year 4 class but are suitable for any KS2 or KS3 year group.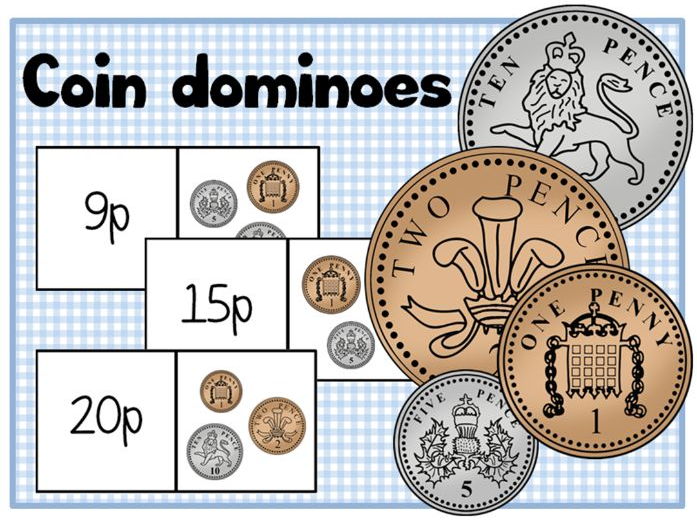 Ready to print and laminate. There are two sets of dominoes, one with dominoes 0 - 10p and another with dominoes 0 - 20p. Purchase all three pre-algebra picture puzzles in one!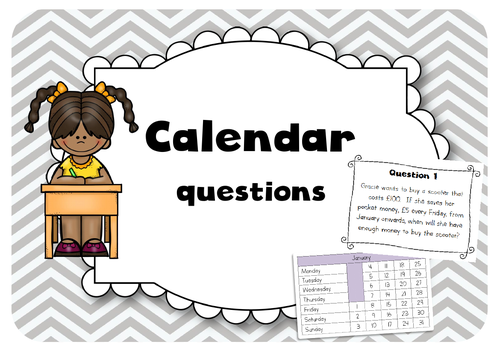 Calendar questions are used more frequently as an assessment tool. I wanted to make this a shared, fun learning experience, so I created these questions. I wanted all the children to succeed so for less able children, I asked each group of 3 to use counters and iPad photos to prove their learning. One member of the group made a record of their answers too. The children were given their start number (1-10) in groups of 3, armed with the calendar, and I sat with question 6, as it is a reasoning question, requiring assistance.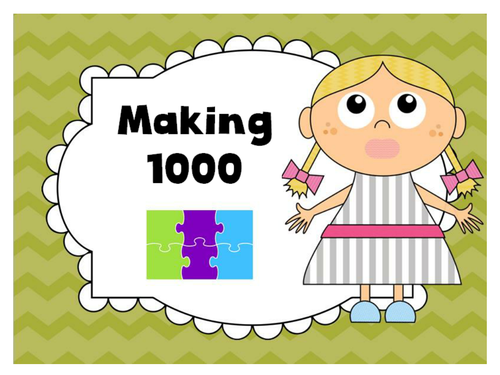 4 PowerPoints to use alongside the Big Maths clic sessions. I also use them as whiteboard sessions at the beginning of Maths lessons. They get progressively harder from the first to last, breaking the tens barrier twice by the end. There are 4 pages to each PowerPoint which I have been using in year 4, but are suitable for other ages. Arddangosfa cloc am eich dosbarth. Addurnwch eich cloc ddiflas fel ei fod yn adnodd ar gyfer gwersi Mathemateg. Barod i lamyneiddio a gosod fel y llun.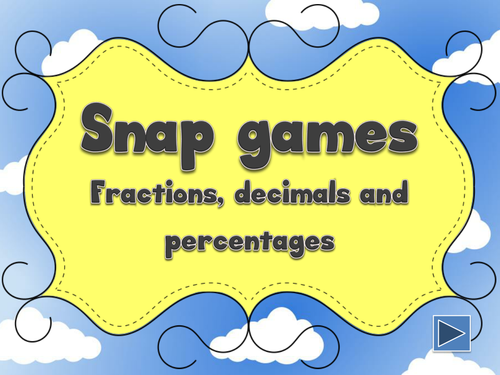 6 enjoyable snap games focusing on two elements at a time e.g. fractions to decimals, starting with easier matches e.g. ½ and 0.5 and increasing in complexity. The first three games are targeted for level 4 (big maths too) and the last three are level 5 questions. The pupils click on two choices, which are then revealed. If they are incorrect, they need to reset the board. If they are correct, they may continue until they match two incorrect tiles. The game needs instruction initially, as with the limits of PowerPoint, it will not say if the matches are correct or not. They can be used as a fun introduction, plenary or independent games. The games will work on an iPad that has PowerPoint. The game can be sent to the iPad as an email attachment or through Dropbox / Google Drive and opened with PowerPoint. There is one larger version with sound and a smaller version without. Both have the same questions.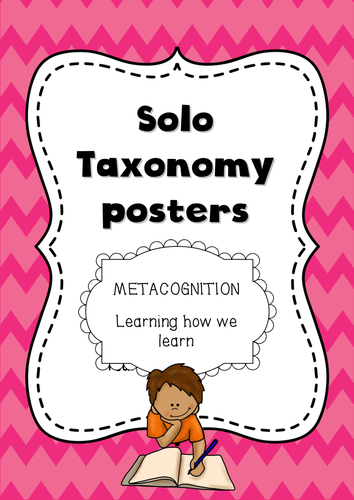 Metacognition or learning how we learn is the buzz word at the moment. Aside from introducing this idea to your pupils and pondering what sort of learner you are yourself! you will need some sort of tool for reference in class. I have devised these posters to use prior to the class starting work. They have exceeded my expectations with how well they work and what impact they've had in the class.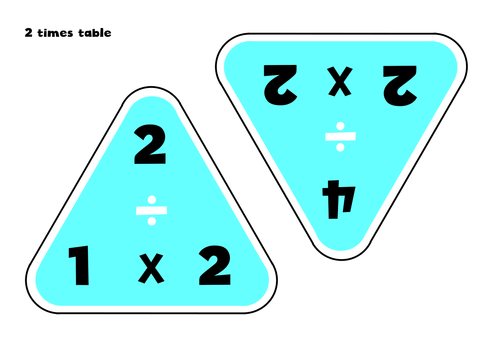 10 sets of fact family triangles (tables 2 – 10). 12 fact family worksheets (tables 2 – 12).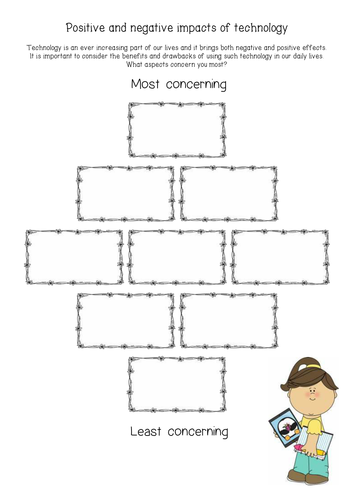 9 statements regarding digital competence / citizenship health and wellbeing. I created these because I had no resources and they turned out to be amazing! They proved so successful with the children and the two other Reception teachers; I continued to produce them for the rest of the year. Worksheets, matching games etc. are included. The next 5 PowerPoints are for sale here https://www.tes.com/teaching-resource/5-weeks-mastery-interactive-mathematics-powerpoints-and-resources-reception-weeks-2-6-11965274 I use each presentation at least 3 if not 4 times a week prior to Maths session. The children are chosen to come to the whiteboard for most of the PowerPoint pages e.g. to pop the bubbles whilst counting down from 10, which they love (better listening skills on the carpet). The PowerPoints start from scratch. Unfortunately, the difference between the highest achiever and lowest at Reception can be enormous and my philosophy is 'no one left behind'. They change pace quickly and certain aspects such as the 'doubling bunny' rely on repetition and learning 'the action' (children physically perform it) so that they can say the answers before tackling the maths later on in the year. Each lesson begins with: Shape discussion (click the shape to make it dance), Counting upwards (from the number of the week), Counting from 10 to zero (clicking on the images so that they disappear one by one). Different concepts are then added each time. I have created these PowerPoints to satisfy: • Maths mastery, • Little Big Maths, • The Welsh foundation phase curriculum (it also satisfies the English eyfs curriculum), • Individual profiles (Reception), • It introduces the part part whole aspect of Singapore Maths and also the bar method, • It also utilises ideas from the White Rose Maths. Week one is free so that you can see how this works in your class. The rest are in half termly packs. Week 1 PowerPoint is arranged as follows: Page 1 : Cover page – shapes to discuss (triangle, square, rectangle and circle) Page 2 : Counting to 10 (1 to 10) Page 3 : Counting down from 10 to 0 (balloon pop) Page 4 : Reading numbers 0 to 5 Page 5 : Writing numbers in the air (1 to 5) Page 6 : Counting coins 1 to 5 Page 7 : Doubling bunny 1 + 1, 2 + 2 Page 8 : Adding basics (how to make 2) Page 9 : Comparing numbers to 4 objects