63Uploads
17k+Views
10k+Downloads I have created these to use in my class next year and am so pleased with how they've turned out. I have only created them to 10x as I want them to be seen by the whole class. I have included a Powerpoint presentation to learn the 2x times table and black and white copies that you can use on worksheets. I hope you enjoy too.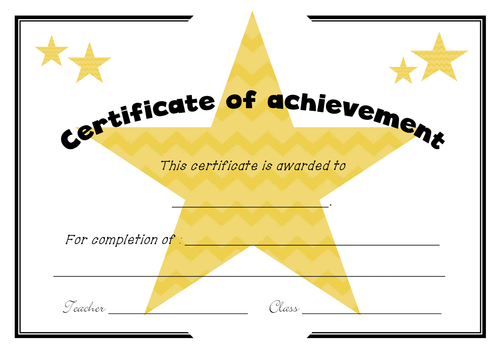 A general certificate to celebrate achievement. There are 4 different versions saved as PDFs. I have also included an editable version (other than the title). Pimp up your class clock with this display that turns it into a teaching resource. You have a choice of 24 hour clock or minutes. Numbers posters ready to print and laminate. Each containing the word, coin representation (least number of coins), the number itself, numicon representation and hands/fingers representation.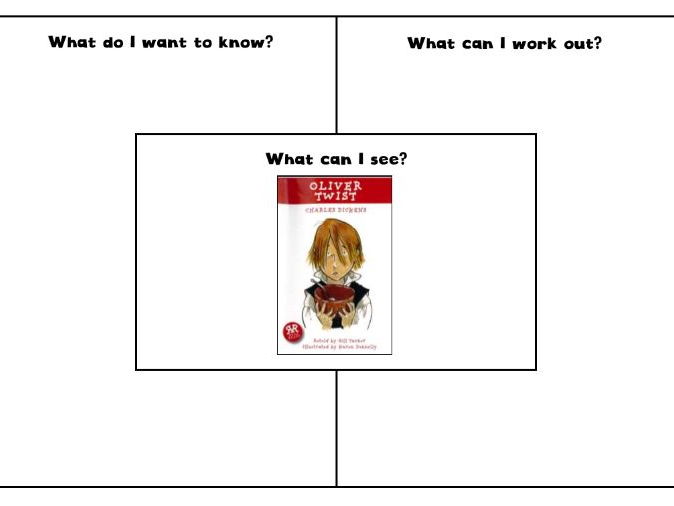 Resources included for year 3 / 4 Real Reads version of Oliver Twist. Activities include: prediction, vocabulary generation, descriptive writing, question enquiry, recount activity, wanted poster. There is also detailed planning for the first week of activities A huge choice of 40 certificates ready to print or easily edited. One document is locked as a PDF, ready to print. The other is editable in PowerPoint so that you can change or personalise the achievement. The background digital papers and borders are available to buy separately to pimp your worksheets / presentations at https://www.tes.com/teaching-resource/digital-papers-and-frames-11690165. Fun game / presentation to introduce the language of probability. It uses the terms; Impossible, Very unlikely, Unlikely, Even chance, Likely, Very likely and Certain. There is a brief introduction and these slides can be removed if you wish, including rules of the game. The board has 12 interactive questions where pupils click on their choice before the question is revealed. There are 7 possible answers to each question. Clicking the wrong answer will make the answer shake to indicate that it is wrong. When a correct answer is chosen, it will take you back to the question board. You can keep a record of the scores when the presentation is active by typing them in yourself on the question screen. It is also possible to name the teams in the same way.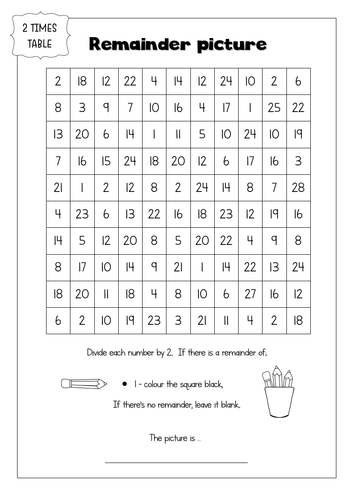 Tables 2-10 colouring sheets with answers, and tables cards for LA. Colouring the remainders different colours produces a picture that the children are keen to discover. They are learning whilst having fun and not realising.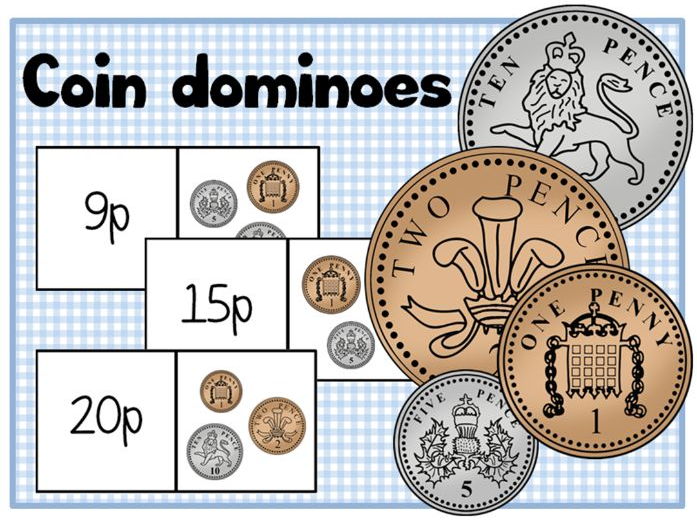 Ready to print and laminate. There are two sets of dominoes, one with dominoes 0 - 10p and another with dominoes 0 - 20p. These race car numbers can be used in a variety of ways. They can be used as a wall display (or other display), they can be an arranging task, they can be used as an activity for 'driving' a toy car around the shape correctly or can be traced. The boys particularly liked these when introducing numbers to the class. The clip art images can be inserted into any worksheet of your own creation too. I have created these because the ones I've found have the incorrect formation for 4, 5 and 9. I have used these digits (without the lines) for these resources too; https://www.tes.com/teaching-resource/number-fans-and-also-numicon-dice-2d-shapes-3d-shapes-coins-and-fractions-11961251 https://www.tes.com/teaching-resource/numbers-posters-1-20-display-11961553 Arddangosfa cloc am eich dosbarth. Addurnwch eich cloc ddiflas fel ei fod yn adnodd ar gyfer gwersi Mathemateg. Barod i lamyneiddio a gosod fel y llun. This is a great way to introduce and learn numicon values by playing 1-6 bingo or 5 - 10 bingo. You can differentiate by using both. The picture cards are for one to one matching, actual numicon sizes. A perfect activity to compliment shape and colour recognition. Numicon bingo is on the White Rose maths hub scheme for 8 different versions of fans ready to cut out and laminate. Both have sets in colour and also with a white background. Coins include the new £1 coin. If you have any other ideas / requests please place in the comments.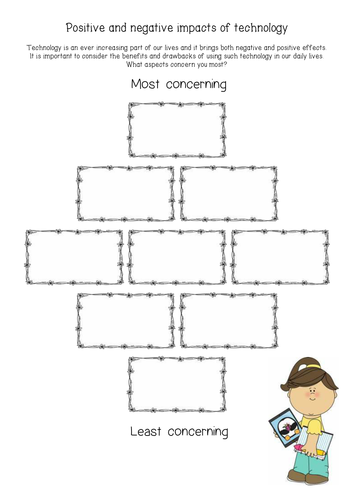 9 statements regarding digital competence / citizenship health and wellbeing. I created these because I had no resources and they turned out to be amazing! They proved so successful with the children and the two other Reception teachers; I continued to produce them for the rest of the year. Worksheets, matching games etc. are included. The next 5 PowerPoints are for sale here https://www.tes.com/teaching-resource/5-weeks-mastery-interactive-mathematics-powerpoints-and-resources-reception-weeks-2-6-11965274 I use each presentation at least 3 if not 4 times a week prior to Maths session. The children are chosen to come to the whiteboard for most of the PowerPoint pages e.g. to pop the bubbles whilst counting down from 10, which they love (better listening skills on the carpet). The PowerPoints start from scratch. Unfortunately, the difference between the highest achiever and lowest at Reception can be enormous and my philosophy is 'no one left behind'. They change pace quickly and certain aspects such as the 'doubling bunny' rely on repetition and learning 'the action' (children physically perform it) so that they can say the answers before tackling the maths later on in the year. Each lesson begins with: Shape discussion (click the shape to make it dance), Counting upwards (from the number of the week), Counting from 10 to zero (clicking on the images so that they disappear one by one). Different concepts are then added each time. I have created these PowerPoints to satisfy: • Maths mastery, • Little Big Maths, • The Welsh foundation phase curriculum (it also satisfies the English eyfs curriculum), • Individual profiles (Reception), • It introduces the part part whole aspect of Singapore Maths and also the bar method, • It also utilises ideas from the White Rose Maths. Week one is free so that you can see how this works in your class. The rest are in half termly packs. Week 1 PowerPoint is arranged as follows: Page 1 : Cover page – shapes to discuss (triangle, square, rectangle and circle) Page 2 : Counting to 10 (1 to 10) Page 3 : Counting down from 10 to 0 (balloon pop) Page 4 : Reading numbers 0 to 5 Page 5 : Writing numbers in the air (1 to 5) Page 6 : Counting coins 1 to 5 Page 7 : Doubling bunny 1 + 1, 2 + 2 Page 8 : Adding basics (how to make 2) Page 9 : Comparing numbers to 4 objects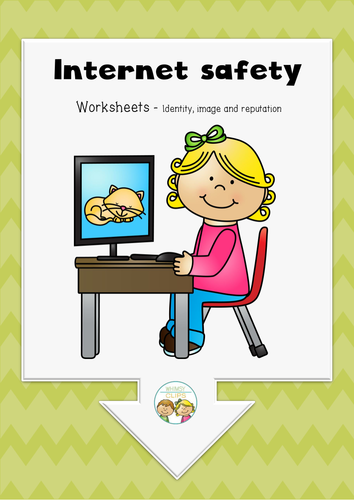 I've created these 4 worksheets and a poster in response to the new digital competence framework and for the fact that I couldn't find many resources myself. Internet safety is such a broad spectrum, I have focused on the following in these. Sharing online – scenarios to discuss, Traffic light poster for sharing, Sharing their own ideas for the traffic light system, Strong and weak passwords – tick sheet, Adult supervision – make their own rules. They have been created to use in a year 5 class but are suitable for any KS2 or KS3 year group.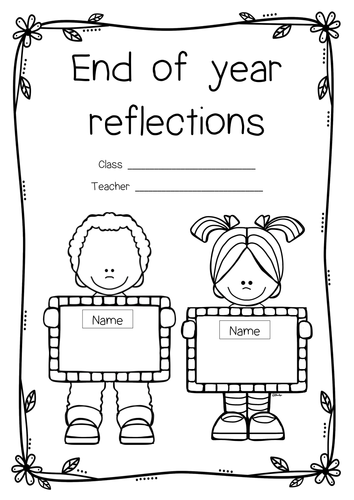 15 page transition booklet with end of year worksheets that were written for year 4 but are suitable for other years. Activities include reflecting, demonstrating Mathematical problem solving skills, the school day, friends, achievements, letter to new teacher etc. They can easily be used as single worksheet as an instructed task or be given to the class to work independently. *Mae versiwn Cymraeg ar gael ar wahan hefyd.*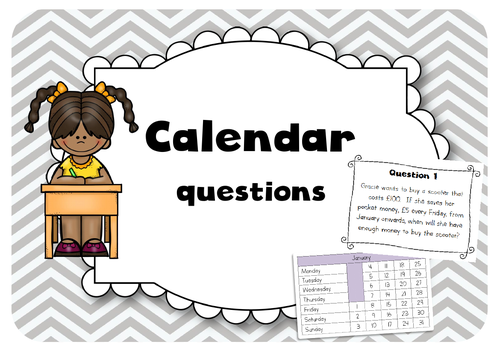 Calendar questions are used more frequently as an assessment tool. I wanted to make this a shared, fun learning experience, so I created these questions. I wanted all the children to succeed so for less able children, I asked each group of 3 to use counters and iPad photos to prove their learning. One member of the group made a record of their answers too. The children were given their start number (1-10) in groups of 3, armed with the calendar, and I sat with question 6, as it is a reasoning question, requiring assistance. Gem athro yn erbyn dosbarth gyda 12 cwestiwn pictogram sy'n addas ar gyfer blwyddyn 4 (neu 3 a 5). *Mae'r cwestiynau o hen bapurau profion mathemateg gweithdrefnol blwyddyn 4.* Mae cod lliw goleuadau traffig sy'n dangos lefel y cwestiwn. Plant yn clicio ar y cwestiwn, os yw ei ateb yn gywir rhaid newid y sgor ar y bwrdd cwestiynau (pan fydd y sioe pwynt pwer yn rhedeg). Athro yn ennill y pwynt os ydyn nhw'n anghywir. Plant wir yn mwynhau ceisio curo'r athro / awes ac yn dysgu llawer. Perffaith ar gyfer cyflwyniad, diweddglo neu adolygu. (Gwaith arolwg)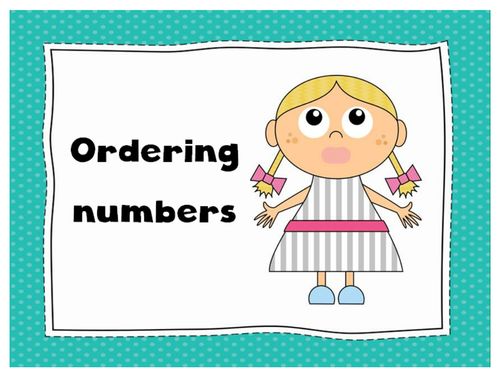 4 PowerPoints to use alongside the Big Maths clic sessions. I also use them as whiteboard sessions at the beginning of Maths lessons. They get progressively harder from the first to last. There are 4 pages to each PowerPoint which are suitable for year 1 upwards.