462Uploads
170k+Views
111k+Downloads
GCSE History for Edexcel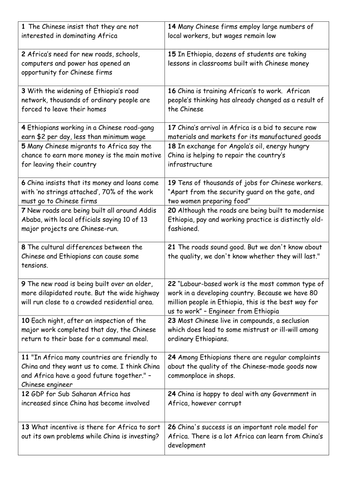 Decision making activity and presentation. Students to decide if China's investment is benefiting or exploiting Africa Students work through a range of activities, for example sequencing and evidence analysis to determine if the facts suggest that the Gunpowder Plot was a set-up. They present their findings in a newspaper article which is used to develop examination skills. Clear step by step instructions included. This is a 19 page teaching booklet for the French Revolution Unit of Work. The booklet includes a range of worksheets and activities, such as card sorts, the storming of the Bastille newspaper writing activitiy, source activities, decision-making tasks, worksheets and information sheets. The booklet includes enough material for 6 lessons and is aimed at Key Stage 3 (USA ages 11-14). The activities cover the key areas of the French Revolution, for example the causes, key events, interpretations and its impacts on human rights and modern day implications. The booklet can be taught as a sequence of lessons or the worksheets can simply be used for one off lessons or cover lessons. All activities are student-led and easy to follow. An easy to follow lesson on Titanic. Students review pieces of evidence and categorise and organise this these into a diamond 9 (or score each piece of evidence) to determine who they think was to blame for the Titanic disaster. They follow this up with a report writing activity to explain their theory and also to offer suggestions on how future disasters might be avoided. Literacy support and differentiated materials/ resources are included. As always there are clear instructions and high quality differentiated resources. These lessons take many hours to plan and create so please leave a review if you have time :) A lesson with a range of activities to develop the knowledge required for reforms to prisons in the 20th century (young offenders and purpose of changes to legislation). The resources includes information sheets, a range of activities, such as mind mapping and analysing the reasons for reforms to the prison system in the 20th century. Easy to follow lesson on the witch trials in Lancaster. Students use a card sort to try and solve various problems such as the long and short term causes of the executions, their main factor, establishing links and so on. After they have written up a response to this enquiry, the next activity looks at the decline in witchcraft and the reasons for this for example the enlightenment, the actions of Charles II. One of the activities requires use of a textbook (either Pearson or Hodder). Students learn about the work of four key individuals who tackled the problems created by the industrial revolution. They learn about one individual in detail, extract key evidence, complete a matrix activity with 3 other students and score their key person based on the evidence given about how well they improved living conditions. After exchanging evidence they then score all 4 individuals before making a judgement as to who was the key individual. The more able students can use this opportunity to develop their GCSE skills and incorporate counterarguments. As always there are high quality resources and step by step instructions Students have been asked for their advice on a documentary about why Hitler lost WW2. They are introduce to some key factors which they rank by using a radar graph. They then have to decide how much time should be allocated to each factor in the documentary based on their findings. As always there are clear step by step instructions and differentiated resources. A lesson on the changes to the death penalty in the 20th century. Students analyse the laws/ changes and assess the reasons for these changes in law, which they attempt to attribute to a factor e.g. individuals. They must also decide which factors are most important and respond to an exam style question. They use the factor cards to complete a living timeline on the changes to capital punishment during the period of study. There is also an activity which looks at 3 controversial executions in this time period and the significance of these. 6 fully resourced lessons for the historic environment unit of Crime and Punishment module. Each lesson is easy to follow (with a step by step guide to the tasks), fully resourced (worksheets, card sorts, exam style questions, literacy support, etc). The lessons cover all of the knowledge set out in the spec. This lesson looks at the key events that led to worsening relations between east and West in the period 1945-46. Students are introduced to the idea that the BBC are creating a documentary about the causes of the Cold War, with 5 key events being examined. They study these and plot their importance on a radar graph before finishing with an annotated timer to explain how the events should be split over a 60 minute documentary based on their significance in contributing to tension between the USA and Soviet Union. This lesson completes unit 1.1. As always there are clear step by step instructions and high-quality differentiated resources. Ten fully resourced lessons that focus on WW2. These lessons are designed to develop GCSE skills, in particular preparing students for the 16 and 20 mark questions which require students to weigh up factors, make a supported judgements and reach a conclusion. Each lesson includes clear instructions, differentiated resources, and student-led activities, which allow you the time to focus on developing your classes' skills. These lessons can be taught in a sequence or as stand alone lessons to compliment existing units of work. A lesson on the early civil rights campaigns. A range of deeper level thinking and critical thinking tasks included, which lead into an extended response question whereby students practice and develop GCSE skills by weighing up evidence and reaching judgements based on the information given. As always there are clear step by step instructions. A lesson on victorian women and the first lesson in the Votes for Women unit of work. Students spot differences between victorian women and 21st century women before extracting information from sources and finally creating an lonely hearts advert for a man seeking the perfect victorian woman. As always there are clear step by step instructions. Students learn about the work of John Snow who used a dot map to determine that cholera was spread by water. Students complete a quick mapping activity, extract examples/ information from a video clip, and produce a newspaper article about the events in 1854. As always there are clear step by step instructions and differentiated activities throughout. A lesson focused on the key factors that led to the abolition of slavery in 1833. Students work through a card sort, diamond 9 and a Venn Diagram, which sets up discussions and deeper level thinking tasks such as identifying links between factors and reaching supported judgements. Literacy support and differentiated materials are included for the extended response activity. As always there are clear step by step instructions.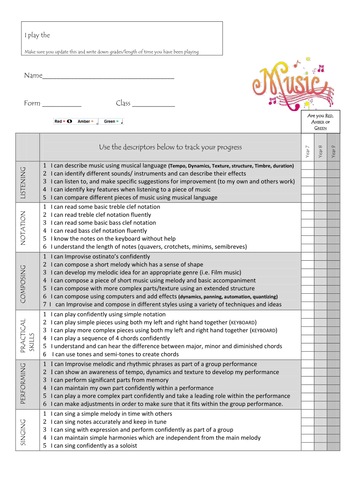 A tracking document used to collect evidence of pupil progress for years 7-9.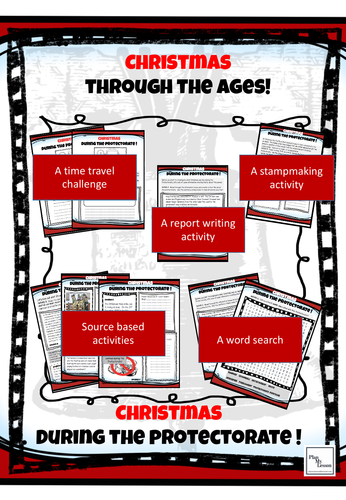 Time travel Britain! Students learn about Christmas during two different eras; the medieval period and Christmas during the rule of Oliver Cromwell. These two booklets include a range of activities (that need minimal teacher intervention) such as a time travel activity, source analysis, writing up a report about Christmas in the period of study (a differentiated version included with sentence stems and a version without literacy support is included), a stamp making activity, a word search and a quick recap at the end where students change their time travels views based on what they now know. Each book will take the students a 60 minute lesson to work through (so enough material for two lessons here). Enjoy a stress free end of term lesson :-). If you are new to TES you can open an account and get this resource for free with the code NOVEMBERNEWBIE (simply enter the code at checkout). Use code WOWVEMBER to get this resource for free for existing buyers