MrOMedia's Shop
A Full time BTEC Lvl 2/3 Media Teacher . IB Film. Passionate about their subject.
99Uploads
10k+Views
2k+Downloads
A Full time BTEC Lvl 2/3 Media Teacher . IB Film. Passionate about their subject.

A PPT lesson with Starters, Key words and questions that link directly to Assessment Criteria. Great first lesson.

Great for students, engaging game like flash cards to revise those Media Key words.

NEW BTEC Lvl 3 Lesson Unit4/10.- (SPEC)-Lessons complete. Production-Finance-Budgets-Location Filming-Regulation.

An introductory lesson that introduces learners to the different writing/script techniques. Student accessible guide.

A great Analogue and Digital Media Product worksheet/whole lesson/Homework-resource that has been tried and proved in assisting with a 95%+ first time Pass Rate. Save yourself some time and purchase this great little resource Enjoy Mr O'Media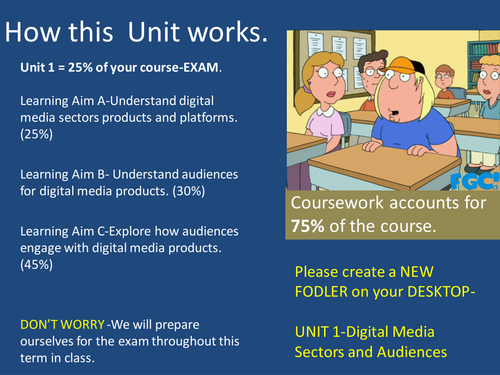 Hopefully an unbiased engaging lesson for pupils that discuss both the POSITIVE and Negative impact of gaming. Enjoy !

https://www.youtube.com/watch?v=gLNtTCbUtts Watch and like

An introduction to the conventions of Film Noir . Recommended Film Texts Activities.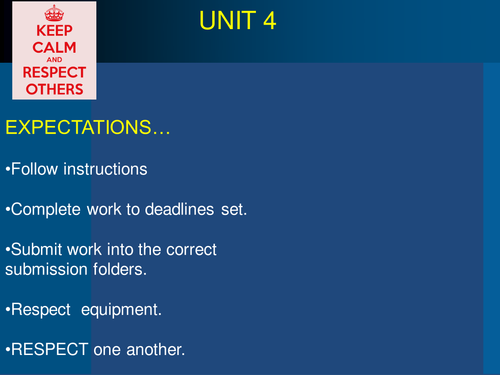 Unit 4 Pre Production NQF BTec Level 3 Media Multiple Lessons-Starters/Videos/Activities.

A great introduction to Photo shop, for Unit 5 btec lvl 2 Publishing

Just a quick summary of Macbeth Key words…I'm going yo make some more…perhaps for each character with more detail…Key quotes. What would people like please?

An engaging whole lesson Genre Theory (Hybrid Genre) PPT for I.B Film Studies. Differentiated Lesson Engaging Activities Student Lead Link to IB Film Assessment. Graded as Outstanding Lesson

An engaging and informative lesson that covers a variety of Media representations-(Film-Media Advertisements-Publishing). Ideal for IB Film Students

An informative PPT Resources with clear explanations and visuals of Microphone Types and the Science of sound.

An engaging full lesson that explains the importance of logo design, history and media theory attached. Starter-Evaluation. Great student feedback as opportunity for students to engage and create a variety of Logo Designs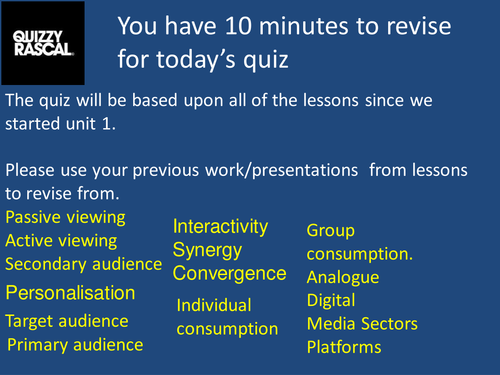 Excellent revision resource for Media students. Mock exam Questions and Answers Key Words definitions and theory covered Accessible and differentiated ppt. Enjoy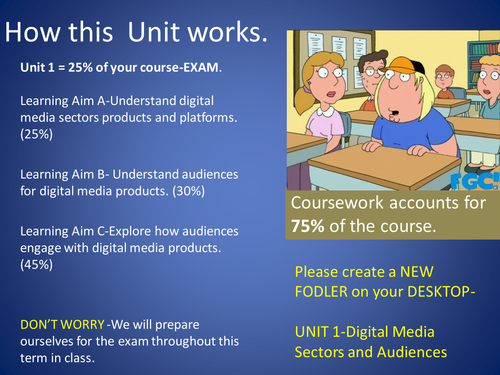 Excellent Revision resources, used by learners to achieve a 98% pass rate for 2 consecutive years. Key Media theory and concepts explained Differentiated resources-Visuals and Highlighted Key Words MUST Have resource for any Media Studies Teacher

An introduction to different types of media. Student Activities and resources Media Key Words Great for Revision Unit 1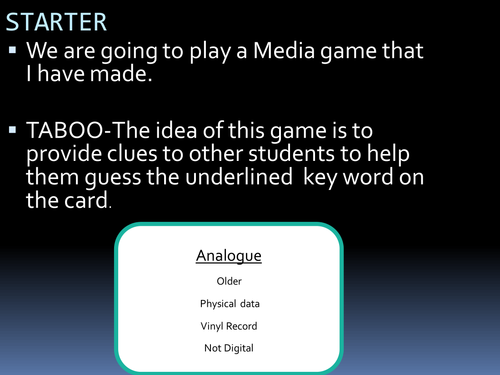 An excellent Revision Whole Lesson PPT. Student Lead engaging lesson which allows students to create their own revision games. Examples provided with PPT. Enjoy!