MrOMedia's Shop
A Full time BTEC Lvl 2/3 Media Teacher . IB Film. Passionate about their subject.
100Uploads
13k+Views
2k+Downloads
A Full time BTEC Lvl 2/3 Media Teacher . IB Film. Passionate about their subject.

Great value, a variety of FULL PPT lessons to guide students through Unit 4/10 of pre production. Full PPT lessons Writing frames Templated

A PPT lesson with Starters, Key words and questions that link directly to Assessment Criteria. Great first lesson.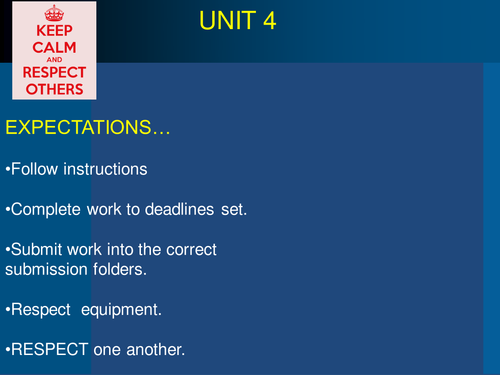 Unit 4 Pre Production NQF BTec Level 3 Media Multiple Lessons-Starters/Videos/Activities.

A great Analogue and Digital Media Product worksheet/whole lesson/Homework-resource that has been tried and proved in assisting with a 95%+ first time Pass Rate. Save yourself some time and purchase this great little resource Enjoy Mr O'Media

An introductory lesson that introduces learners to the different writing/script techniques. Student accessible guide.

Great for students, engaging game like flash cards to revise those Media Key words.

NEW BTEC Lvl 3 Lesson Unit4/10.- (SPEC)-Lessons complete. Production-Finance-Budgets-Location Filming-Regulation.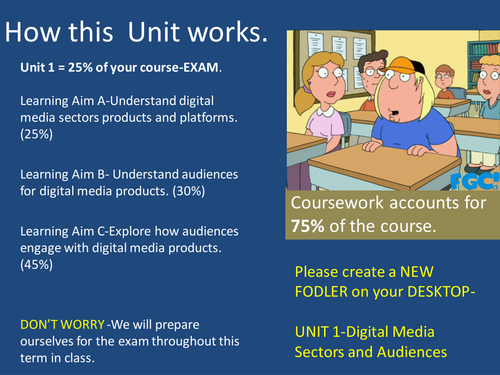 Hopefully an unbiased engaging lesson for pupils that discuss both the POSITIVE and Negative impact of gaming. Enjoy !

https://www.youtube.com/watch?v=gLNtTCbUtts Watch and like

An introduction to the conventions of Film Noir . Recommended Film Texts Activities.

A great introduction to Photo shop, for Unit 5 btec lvl 2 Publishing

Just a quick summary of Macbeth Key words…I'm going yo make some more…perhaps for each character with more detail…Key quotes. What would people like please?

A guide through Representation and ethics, great for students to use as a presentation structure guide.

Student Task identifying correct Photographic Terminology and Key Words

A great intro into writing an article, starters activities, tasks and lots of links for english and literacy.

The ultimate student revision pack for Unit 1-95%+ have Passed using this revision pack. Media Sectors Audiences Mise en scene Theory Key Words Personalisation Synergy Convergence …

A great worksheet/whole lesson/Homework-resource that has been tried and proved in assisting with a 95%+ first time Pass Rate. Save yourself some time and purchase this great little resource Enjoy Mr O'Media

A great BBFC Regultory Body worksheet/whole lesson/Homework-resource that has been tried and proved in assisting with a 95%+ first time Pass Rate. Save yourself some time and purchase this great little resource Enjoy Mr O'Media