265Uploads
1983k+Views
1892k+Downloads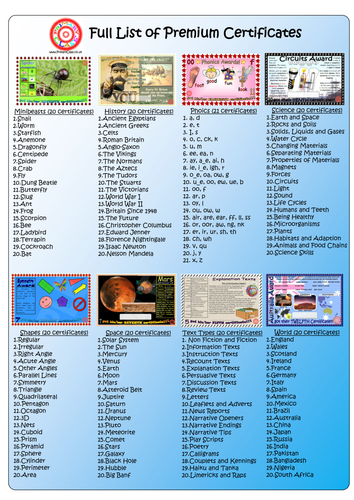 These beautiful, individual, rewarding and educational certificates are perfect as class or school rewards. Each pack is based on an area of the National Curriculum and has the following features: 20 individual certificates per pack A tracking sheet for a class Pictures, text and diagrams to help explain the theme of the certificate A space for the pupil's name A5 size (2 per A4 sheet for self printed version)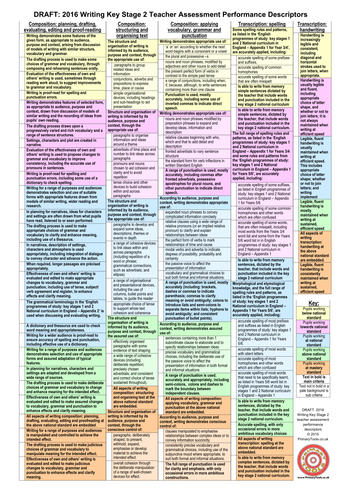 All on One A4 Sheet: DRAFT: 2016 Writing Key Stage 2 Teacher Assessment Performance Descriptors
On One A4 Sheet: Key Stage 2 Teacher Assessment Framework from 2018/2019 and Pre-Key Stage 2 Standards for Writing, Reading, Mathematics and Science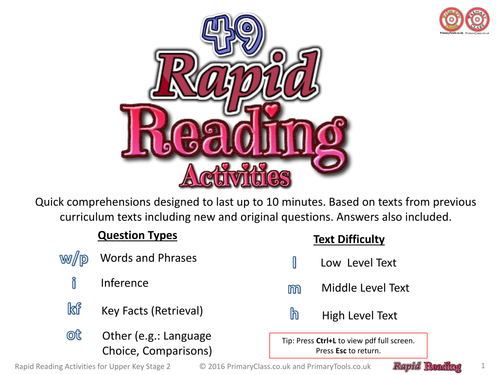 Quick comprehensions designed to last up to 10 minutes. Based on texts from previous curriculum texts including new and original questions. Answers also included. 3 different levels of text Categorised questions Sample file can be found here: https://www.tes.com/teaching-resource/rapid-reading-49-quick-reading-activities-for-upper-key-stage-2-11222572
Year 1 and 2 Mathematics Challenges for every day of the Summer Holidays
Year 3 and 4 Mathematics Challenges for every day of the Summer Holidays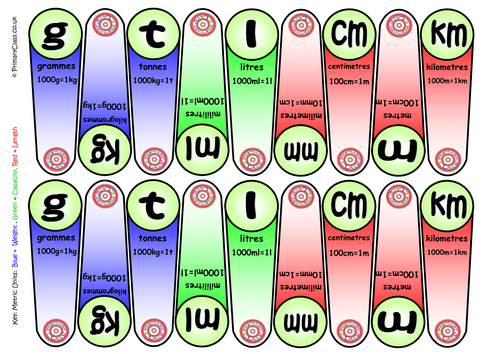 Fan with 9 petals. Colour coded covering metric units used in length, capacity and weight. Also includes basic conversion information and unit full name.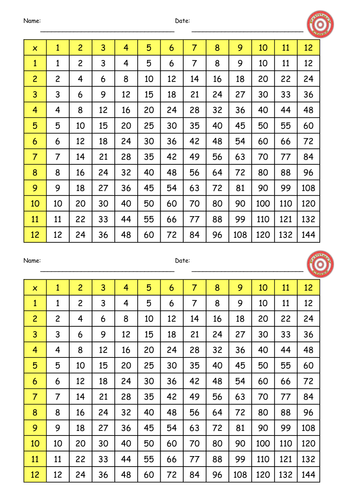 Printable grids to help in multiplication tables. More available at elementary-class.com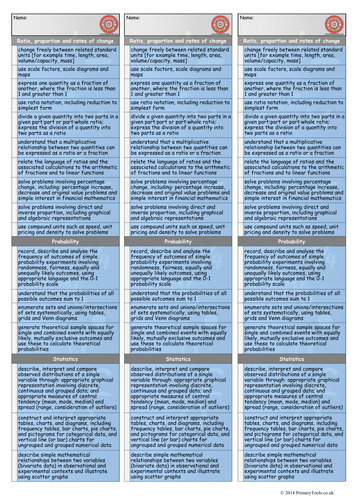 KS3 Maths New Curriculum Assessment Bookmarks for - Ratio, proportion and rates of change - Probability - Statistics To support pupils, teachers and parents in learning, target setting and measuring progress.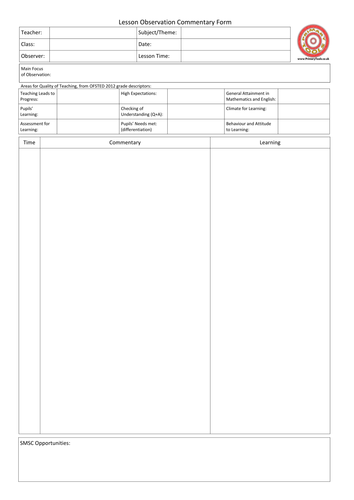 Includes headings for the main areas observed under current Ofsted criteria including SMSC. Also includes a large area to record learning taking place in a lesson. Grading is taken from information from http://clerktogovernors.wordpress.com/.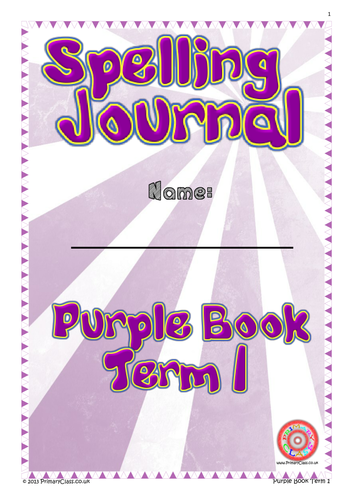 Based on the new Primary Curriculum for English (draft). Each week includes themed word list, practice space. wordsearch and anagrams. Explanation of the rules included as needed. Notes and contents page also included If you have problems viewing the fonts, please contact me for an alternative version.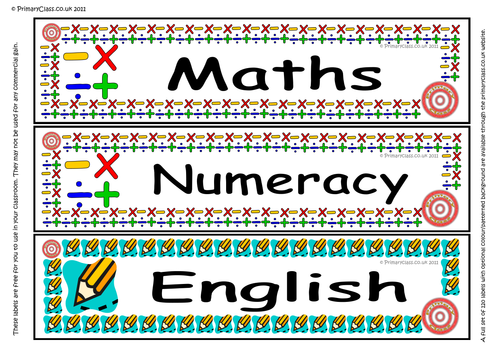 48 labels from the website in 3 different sizes: small: 3.2x 13cm, medium 4.2x17.3cm and large 6.3x29.5cm.
All subjects for year 3 across two sheets. All English areas (including appendices) on one sheet with mathematics, science and all other subjects on the other sheet.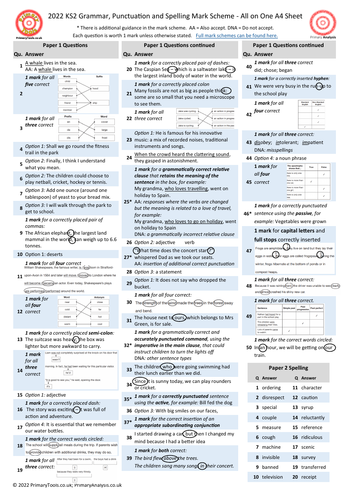 2022 KS2 SATs Grammar, Punctuation and Spelling Test Mark Scheme on a Page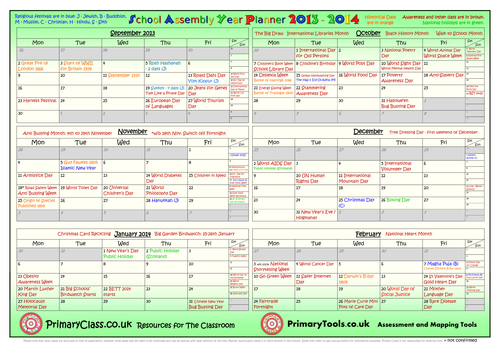 2013-2014 version includes updated links and more than 10 new awareness days Colour coded dates for awareness days/weeks/months Events Key historical dates Key religious dates Key assessments dates (SATS, Phonics) National holidays and more Each event carries a link to more information Excellent for planning assemblies Designed to be printed across two A3 sheets, although also prints well in A4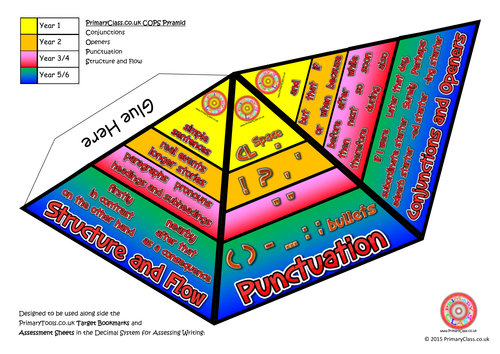 COPS Pyramid (Conjunctions, Openers, Punctuation, Structure and Flow) An updated version of the VCOP pyramid for the English Curriculum from 2014. Designed to support the Target Bookmarks and Assessment Sheets found in the Decimal System for Assessing Writing at PrimaryTools.co.uk.