235Uploads
1894k+Views
1721k+Downloads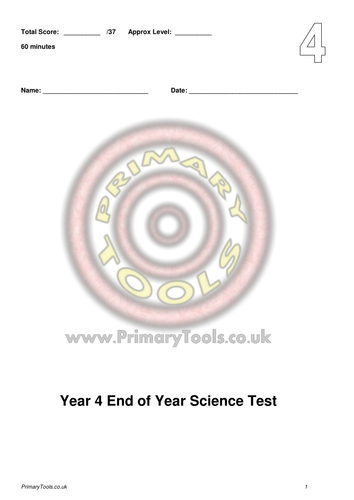 End of Year Science Tests for Years 3 to 5. Questions taken from past papers and based on the topics covered in QCA for science. For year 3 test, would recommend splitting into 2 parts, and providing help with reading. Would appreciate feedback, particularly in terms of the thresholds.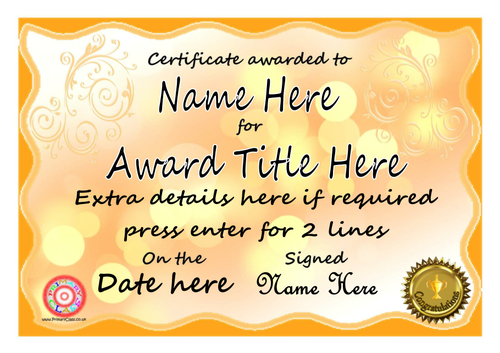 Could not upload all of them here, more available form primaryclass.co.uk.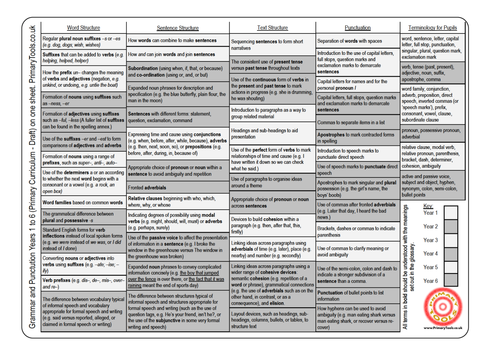 Draft English Grammar and Punctuation Curriculum. Years 1 to 6 all on one A4 sheet. Colour and black and white version available.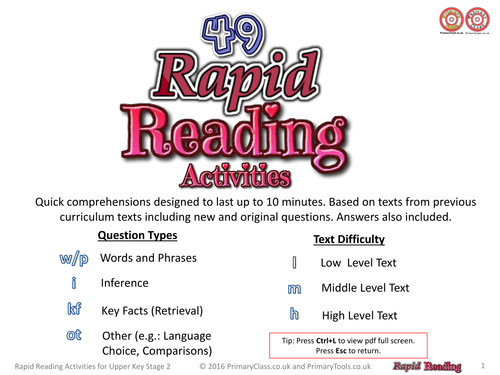 Quick comprehensions designed to last up to 10 minutes. Based on texts from previous curriculum texts including new and original questions. Answers also included. 3 different levels of text Categorised questions Sample file can be found here: https://www.tes.com/teaching-resource/rapid-reading-49-quick-reading-activities-for-upper-key-stage-2-11222572
Year 5 and 6 Mathematics Challenges for every day of the Summer Holidays Comes on two A4 sheets.
Year 3 and 4 Mathematics Challenges for every day of the Summer Holidays
For each phase KS1, LKS2 and UKS2
Year 1 and 2 Mathematics Challenges for every day of the Summer Holidays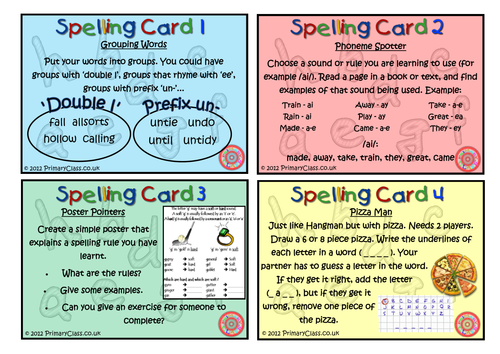 Designed to help pupils independently learn spellings. A set of 24 cards with a variety of strategies in the form of games and activities. Sample found here: https://www.tes.com/teaching-resource/spelling-strategy-cards-for-pupils-6293030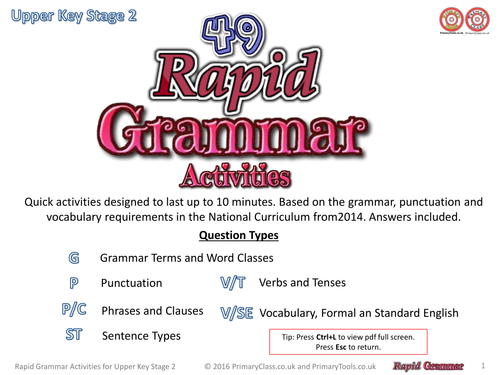 Rapid Grammar - 49 Quick Grammar, Punctuation and Vocabulary Activities for Upper Key Stage 2 Quick activities designed to last up to 10 minutes. Based on the 2016 test framework for grammar in Key Stage 2. Includes new and original questions. Categorised questions. Answers also included. Sample file containing 3 of the 49 activities can be found here: https://www.tes.com/teaching-resource/rapid-grammar-49-quick-grammar-punctuation-and-vocabulary-activities-for-upper-key-stage-2-11223951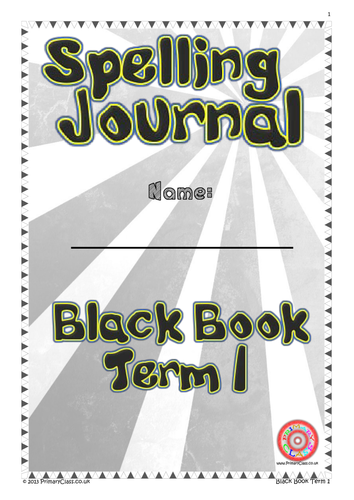 Spelling Journal - Black Book Term 1 - Year 7+ (Age 11+) Term 1 of 3 Separated into 10 weeks, 10 words per week. Each week includes themed word list, practice space, word search and anagrams. Notes and contents page also included as are rule explanations as appropriate. Printing as a booklet recommended to produce an A5 size book. Requires a pdf reader Other year groups and teacher books available: https://www.tes.com/teaching-resources/shop/primaryclass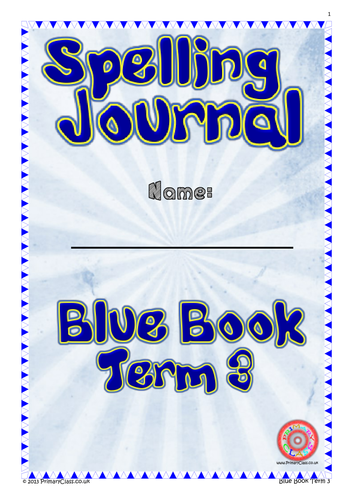 Term 3 of 3 Based on the Primary Curriculum for English 2014. Separated into 10 weeks, 10 words per week. Each week includes themed word list, practice space, word search and anagrams. Notes and contents page also included as are rule explanations as appropriate. Printing as a booklet recommended to produce an A5 size book. Requires a pdf reader Other levels and teacher books available: https://www.tes.com/teaching-resources/shop/primaryclass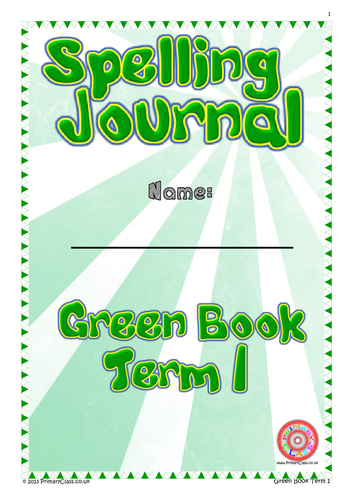 Term 1 of 3 Based on the Primary Curriculum for English 2014. Separated into 10 weeks, 10 words per week. Each week includes themed word list, practice space, word search and anagrams. Notes and contents page also included as are rule explanations as appropriate. Printing as a booklet recommended to produce an A5 size book. Requires a pdf reader Other levels and teacher books available: https://www.tes.com/teaching-resources/shop/primaryclass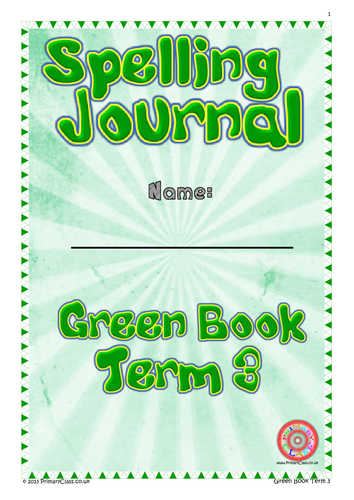 Term 3 of 3 Based on the Primary Curriculum for English 2014. Separated into 10 weeks, 10 words per week. Each week includes themed word list, practice space, word search and anagrams. Notes and contents page also included as are rule explanations as appropriate. Printing as a booklet recommended to produce an A5 size book. Requires a pdf reader Other levels and teacher books available: https://www.tes.com/teaching-resources/shop/primaryclass
Letters and Sounds - High Frequency Words Term 1 of 3 Separated into 10 weeks, 10 words per week. Each week includes themed word list, practice space, wordsearch and anagrams. Requires a pdf reader. Other levels and teacher books available: https://www.tes.com/teaching-resources/shop/primaryclass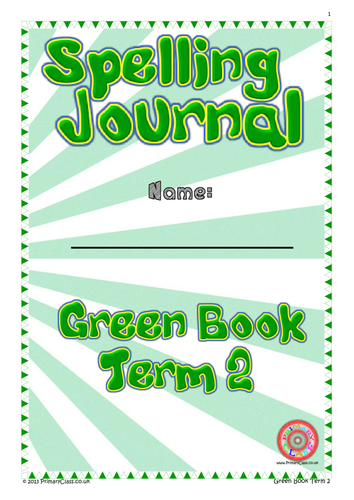 Term 2 of 3 Based on the Primary Curriculum for English 2014. Separated into 10 weeks, 10 words per week. Each week includes themed word list, practice space, word search and anagrams. Notes and contents page also included as are rule explanations as appropriate. Printing as a booklet recommended to produce an A5 size book. Requires a pdf reader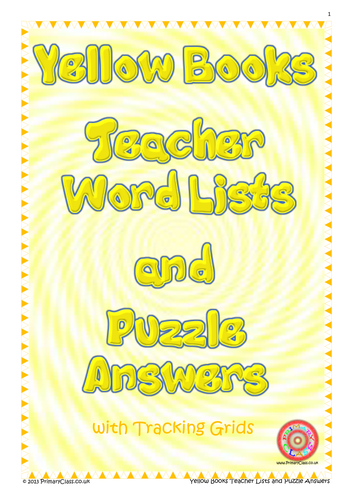 Letters and Sounds - High Frequency Words - Term 1 to 3 Teacher Spelling Lists, Tracking Grids and Puzzle Answers Requires a pdf reader. Other levels and teacher books available: https://www.tes.com/teaching-resources/shop/primaryclass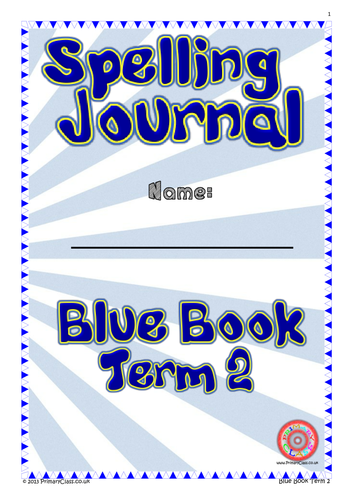 Term 2 of 3 Based on the Primary Curriculum for English 2014. Separated into 10 weeks, 10 words per week. Each week includes themed word list, practice space, word search and anagrams. Notes and contents page also included as are rule explanations as appropriate. Printing as a booklet recommended to produce an A5 size book. Requires a pdf reader Other levels and teacher books available: https://www.tes.com/teaching-resources/shop/primaryclass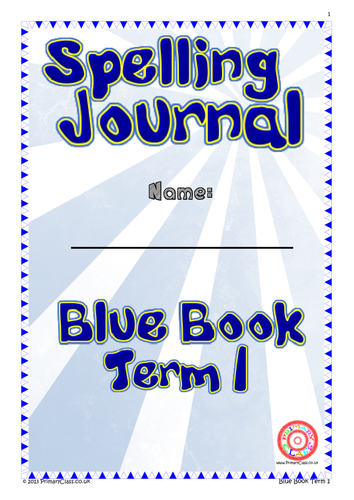 Term 1 of 3 Based on the Primary Curriculum for English 2014. Separated into 10 weeks, 10 words per week. Each week includes themed word list, practice space, word search and anagrams. Notes and contents page also included as are rule explanations as appropriate. Printing as a booklet recommended to produce an A5 size book. Requires a pdf reader Other levels and teacher books available: https://www.tes.com/teaching-resources/shop/primaryclass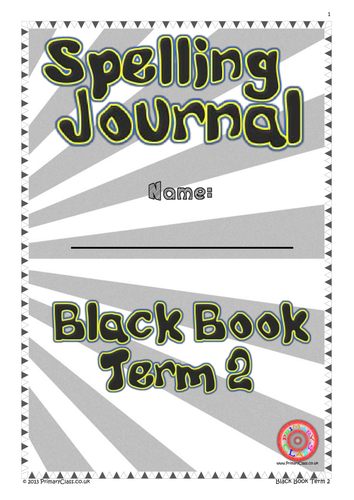 Spelling Journal - Black Book Term 2 - Year 7+ (Age 11+) Term 2 of 3 Separated into 10 weeks, 10 words per week. Each week includes themed word list, practice space, word search and anagrams. Notes and contents page also included as are rule explanations as appropriate. Printing as a booklet recommended to produce an A5 size book. Requires a pdf reader Other year groups and teacher books available: https://www.tes.com/teaching-resources/shop/primaryclass