123Uploads
12k+Views
2k+Downloads
Languages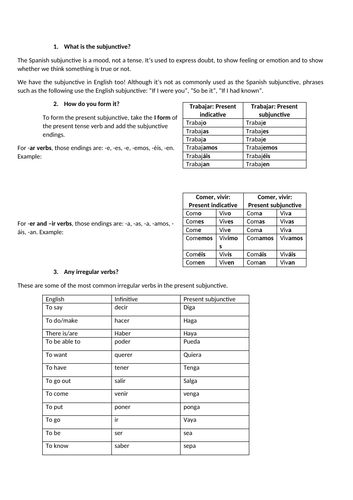 A lesson on subjunctive in Spanish designed for mixed ability groups. Student centered with AFL activities differenciated by tiers and a sentence builder for weaker students.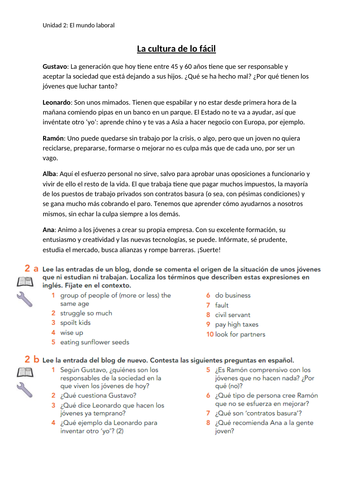 Introduction to module 2 'El mundo laboral'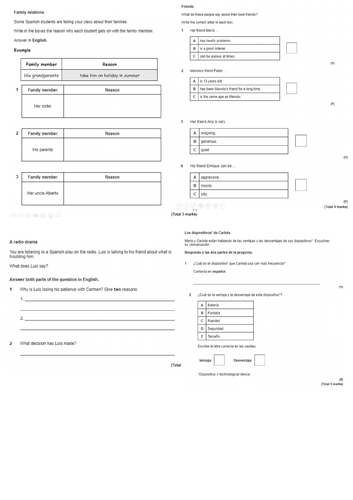 A lesson about strategies and practice questions for the Spanish listening paper for higher and foundation students. (AQA) Listening tracks are included in the powerpoint.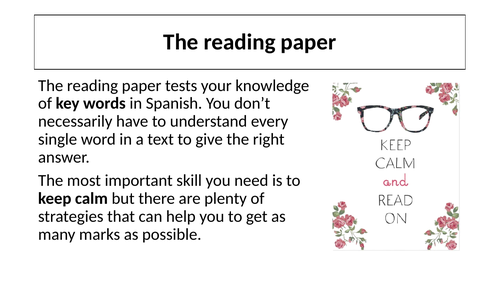 An analysis of the foundation reading paper (AQA 2018) with strategies and ways to tackle the paper and particular questions.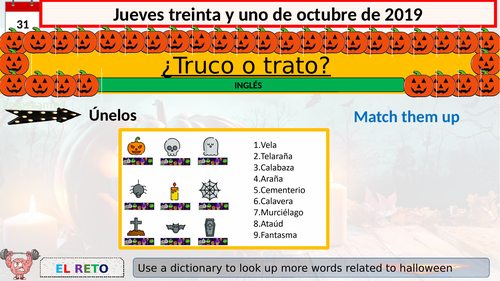 One lesson on halloween aimed at primary school or year 7 students with basic vocabulary and plenty of games and activities in Spanish.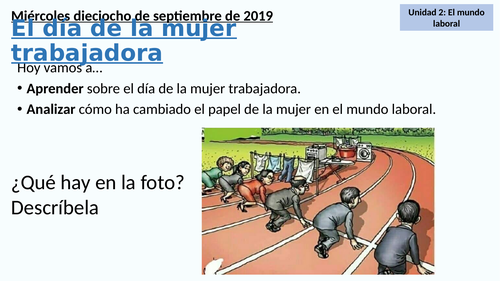 Two lessons based on Unit 2. El día de la mujer trabajadora y mujeres que hacen malabarismos.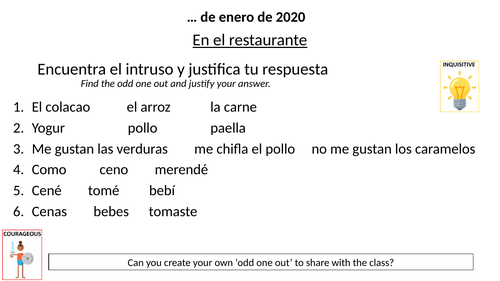 One lesson based on module 3 (viva 2) aimed at Year 8. En el restaurante.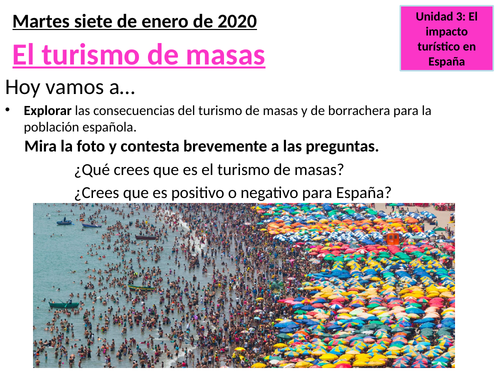 A lesson on ´turismo de masas´for A level Spanish students.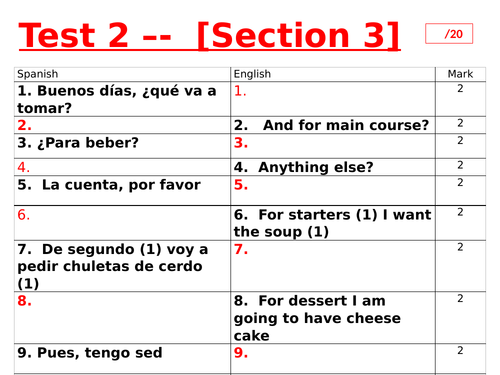 Two lessons based on chapter 4, module 3 from viva 2 book. Includes sentence builder.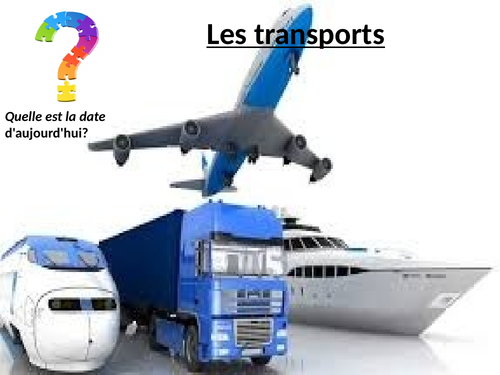 A French lesson on transport aimed at Y8 mixed ability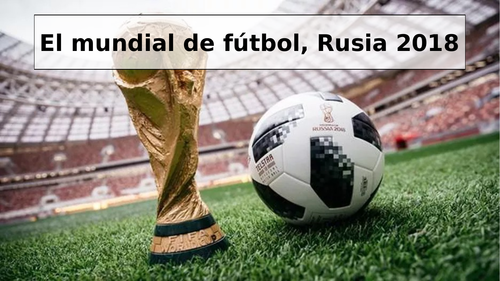 This is a series of lessons (2/3) I designed on the theme of the world cup. It´s completetly in Spanish aimed for Secondary Students. The level can be adapted according to ability and Year group. It can easily be used with KS3 (after simplification) and KS4, as some of the texts present a great level of challenge. Authentic resources and fun activities to **motivate **students. A great set of lessons to do before students have to pick their options as well! Contents: Intro Flags and countries Speaking task Reading Speaking task Intro Mascots Translation task Reading Reading/Drawing Writing Production Presentation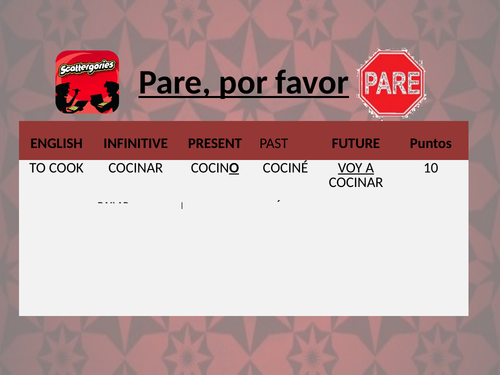 Plenty of activities and adaptable games to engage MFL students in the classroom.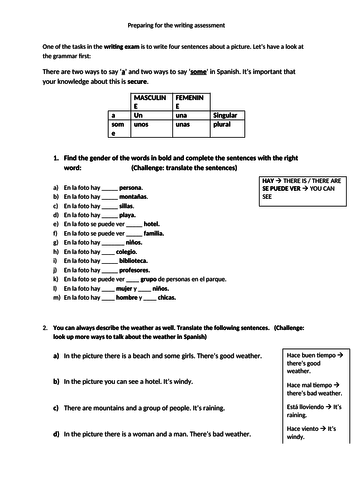 GCSE worksheet aimed for foundation students to be able to complete the photo task in the writing assessment /speaking assessment. It contains brief explanations about very basic grammar points (un/una/hay) and different activities to complete. Ideal for flipped learning lessons, cover lessons, revision, self study or homework.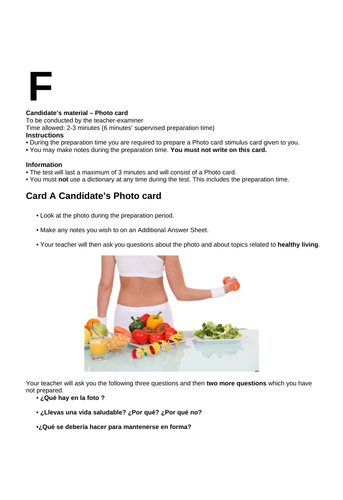 Speaking assessment GCSE style designed for KS3 students of Spanish and French. Topic: healthy living.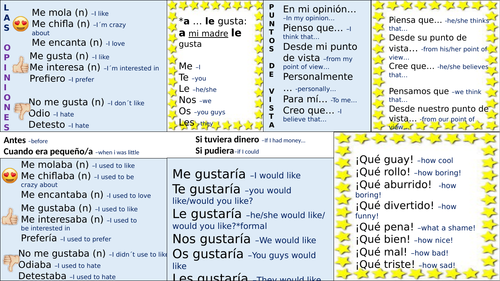 Opinion mat for students to get their opinions right in different tenses. Perfect for foundation students. Really basic but also more complex forms to express opinions in Spanish.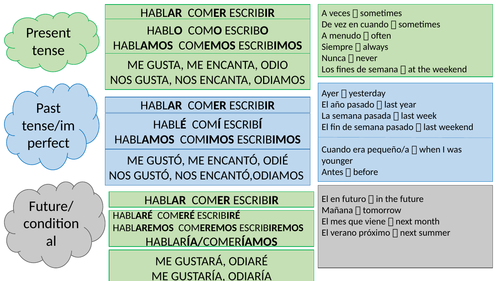 MAke sure your foundation candidates can express opinions in different tenses. Here are the basics in three different tenses to avoid overloading them with information.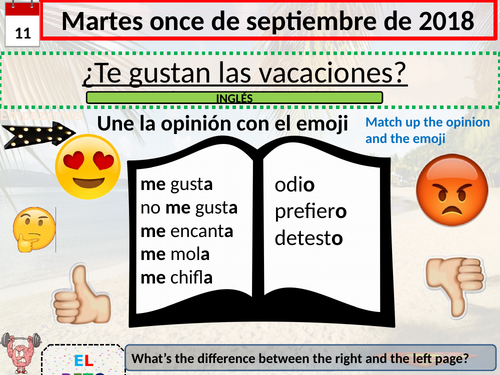 These two lessons are based on VIVA (not strictly following the book). Listening activity is from VIVA higher (page 6). Both lessons' main focus is the correct use of opinions (variety of opinions) and the use of the third person singular when giving opinions.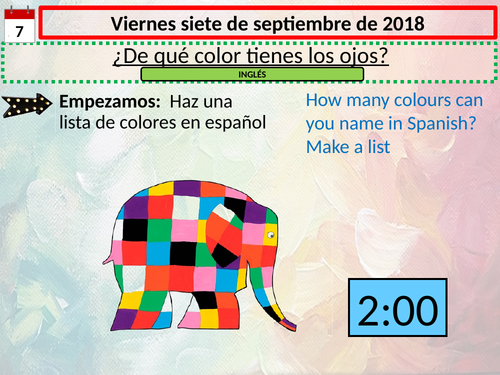 3 lessons, Year 8 Spanish. Personal information, hair and eye colour, personality, agreement and comparative sentences.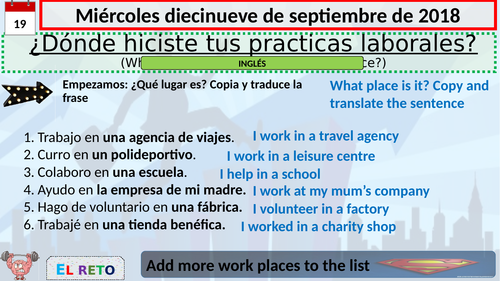 3 lessons based on pages 142/143 from Viva Higher and 136/137 Viva Foundation. Lessons contain: work places vocabulary Preterite tense, use and formation with activities writing task Listening task from Viva higher imperfect tense (use and formation) Use of preterite versus imperfect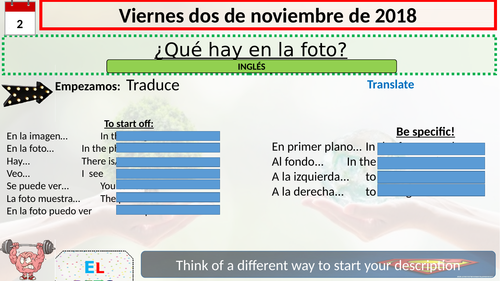 A lesson to practise photo card task on the topic of ENVIRONMENT.