131Uploads
12k+Views
2k+Downloads
Languages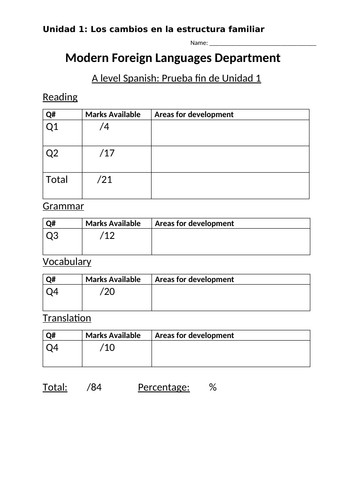 End of unit 1 assessment -los cambios en la estructura familiar (reading, grammar, translation and vocabulary) Edexcell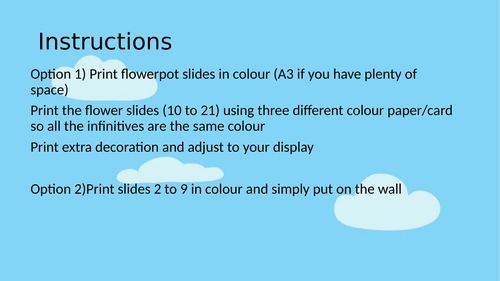 Display for Spanish tenses using flowers (present, preterite, imperfect, present perfect, future will, conditional, pronouns and present subjunctive)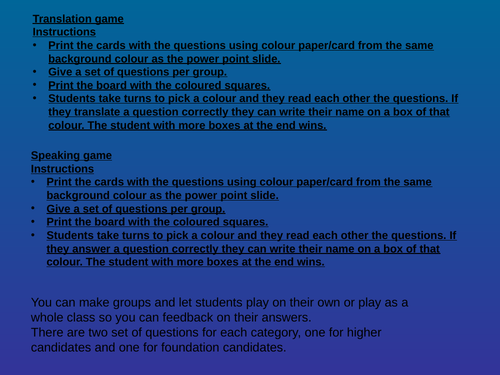 Excellent resource to get your students practise for the general conversation. Very student centered with a competitive element. Aimed at GCSE groups but easily adaptable to use with other year groups as well.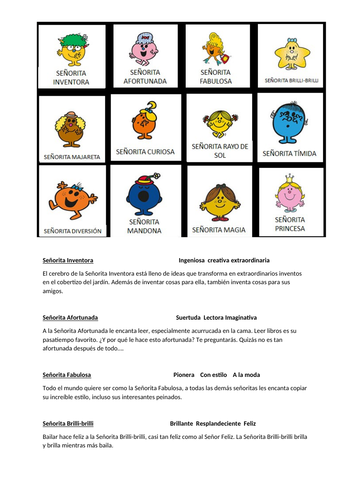 This resource has been designed to be used as an end of term/year project or series of lessons. The aim of the lessons is to assign one Little Miss/Mr. Men character to each member of the class. Each character has a name and a description in Spanish. During the first lesson, students need to scan the descriptions and use the synonyms given to translate the names of the characters. During the second lesson, students need to assign one character to each member of the class, choose their favourite one (or their best friend's) and their own and translate it. In the third lesson, they need to design a new character and write a description about him/her /translate a group of characters. Power point (with translations) and booklet for students included. Great resource to practise vocabulary, descriptions, synonyms, adjectives, creative writing, creative reading.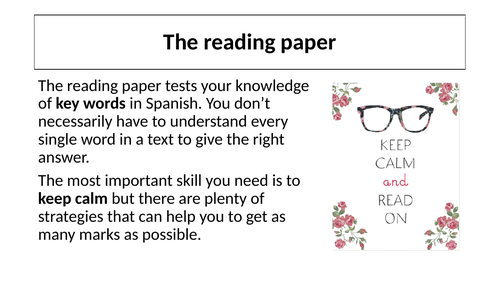 An analysis of the foundation reading paper (AQA 2018) with strategies and ways to tackle the paper and particular questions.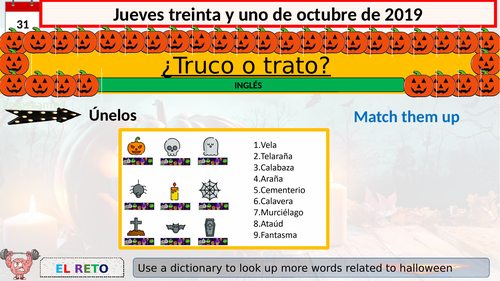 One lesson on halloween aimed at primary school or year 7 students with basic vocabulary and plenty of games and activities in Spanish.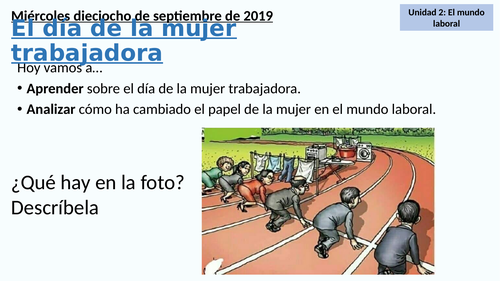 Two lessons based on Unit 2. El día de la mujer trabajadora y mujeres que hacen malabarismos.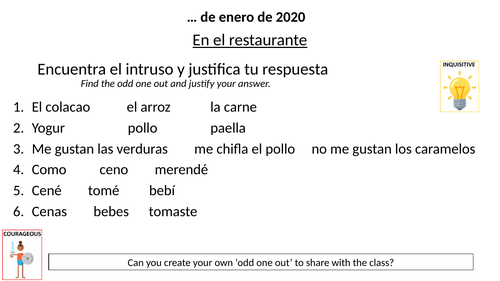 One lesson based on module 3 (viva 2) aimed at Year 8. En el restaurante.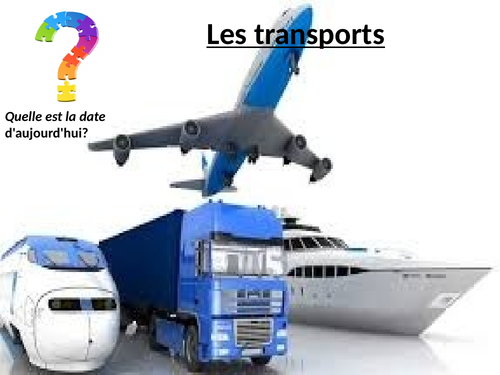 A French lesson on transport aimed at Y8 mixed ability

26 lessons to cover the topic of holidays based on Module 1 from Viva. -Activities in the present tense -Activities in the past tense -Imperfect tense and hotel description -Hotel reviews and problems -Disaster holidays