123Uploads
11k+Views
2k+Downloads
Languages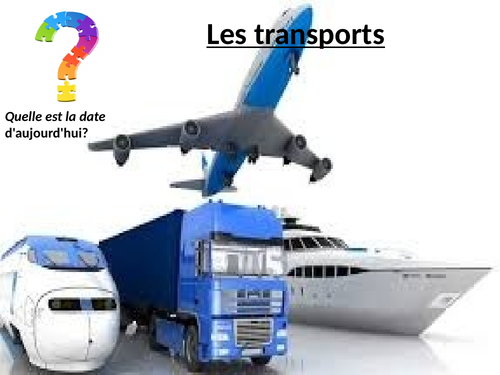 A French lesson on transport aimed at Y8 mixed ability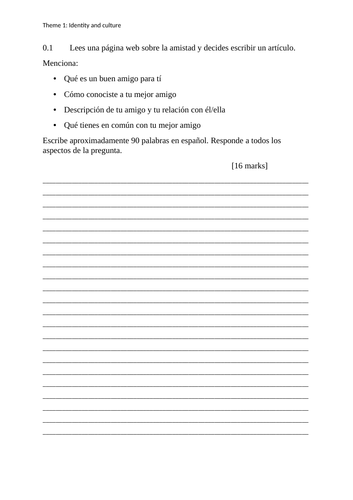 3 booklets for your students to practise for the writing assessment, aimed at higher students. Each booklet contains 3 tasks on one theme (16 marks, 32 marks and a translation) plus an extra task for your most keen students. Ideal for homework, classwork, extra practise or cover lessons.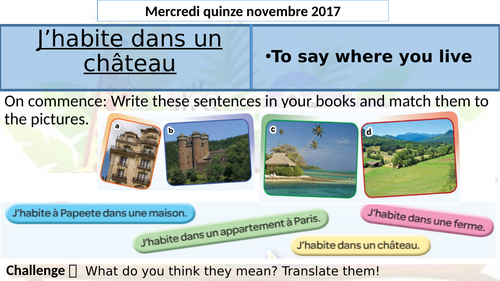 2 lessons based on Studio Acess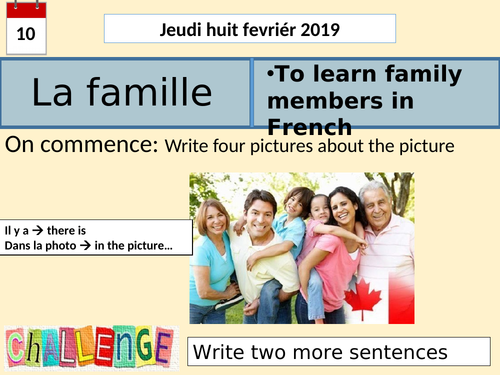 A lesson to revise the topic of family /prepare students for a writing assessment. Aimed at year 7 French in the style of GCSE AQA foundation paper. Worksheet can be used as cover work or as support for the lesson.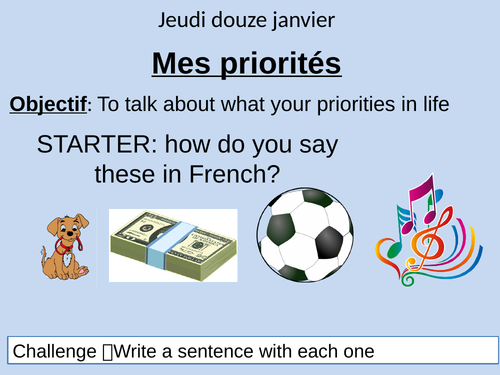 One lesson based on Studio 3 (priorities) low ability group. French. Lesson contains: starter/vocabulary introduction Beat the teacher game Speed game Listening activity Writing about priorities in life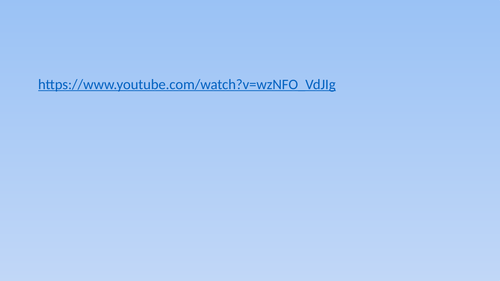 A very good resource to challenge your top set Spanish. The Spanish king gives a speech about the situation in Catalonia. Very advanced vocabulary, an authentic text to practise your reading and some GCSE type comprehension questions.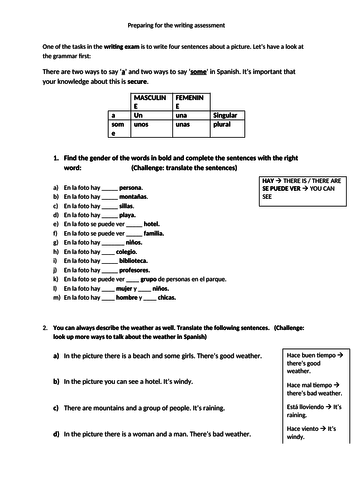 GCSE worksheet aimed for foundation students to be able to complete the photo task in the writing assessment /speaking assessment. It contains brief explanations about very basic grammar points (un/una/hay) and different activities to complete. Ideal for flipped learning lessons, cover lessons, revision, self study or homework.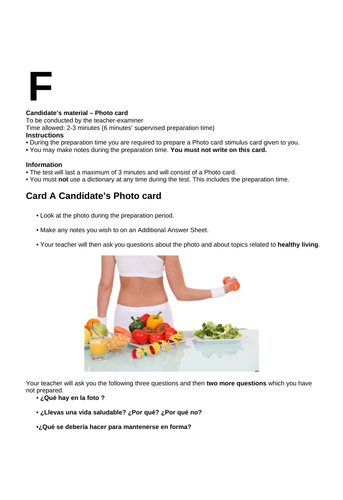 Speaking assessment GCSE style designed for KS3 students of Spanish and French. Topic: healthy living.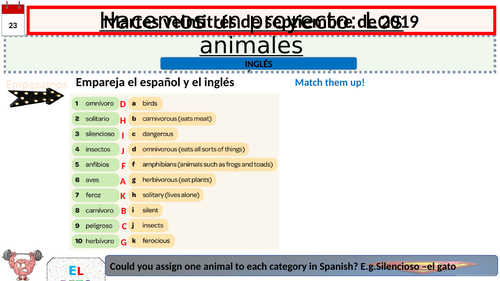 A lesson based on viva, end of module activity.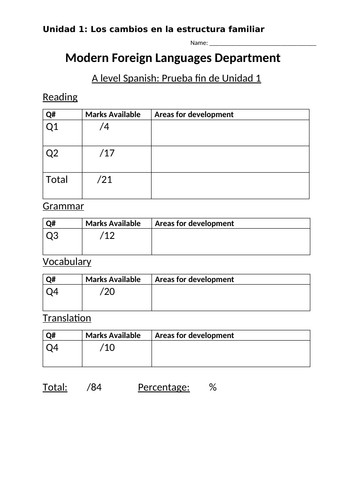 End of unit 1 assessment -los cambios en la estructura familiar (reading, grammar, translation and vocabulary) Edexcell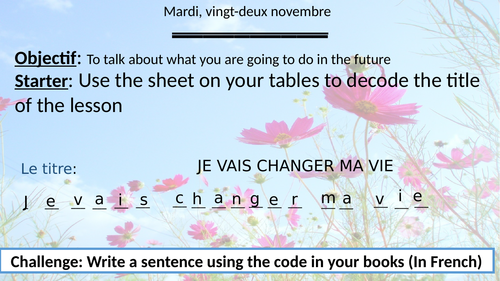 Future tense, healthy living, Year 8, French Starter (decode the title of the lesson) Grammar (infinitives and how to spot them) future tense (with aller) Reading Writing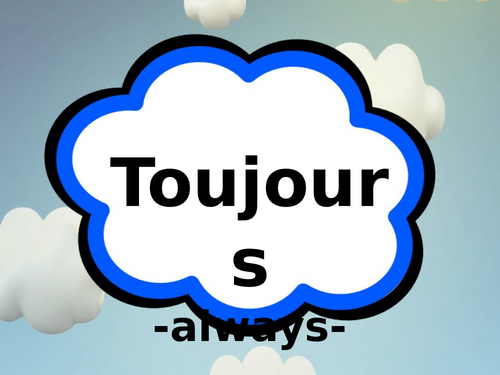 Time expressions in Spanish and French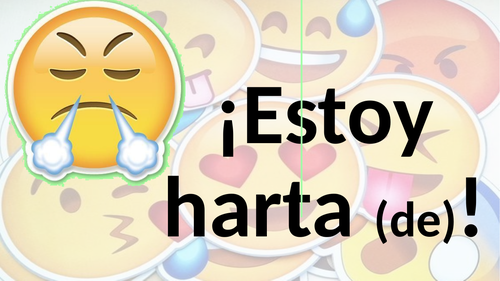 12 slides with opinions for displays in Spanish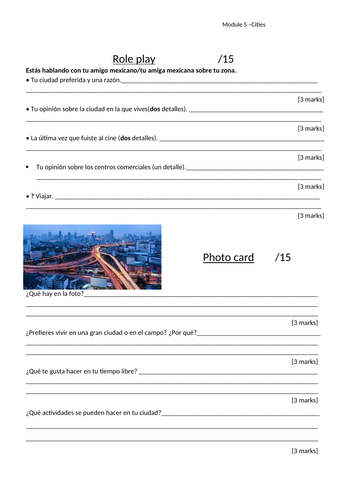 3 tasks to practise speaking on the topic ´Home, town, neighbourhood and region´ ideal for cover work or homework.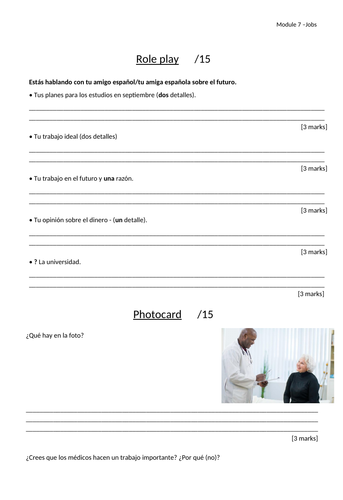 Speaking practise worksheet perfect for cover lessons/homework/speaking prep. Topic: jobs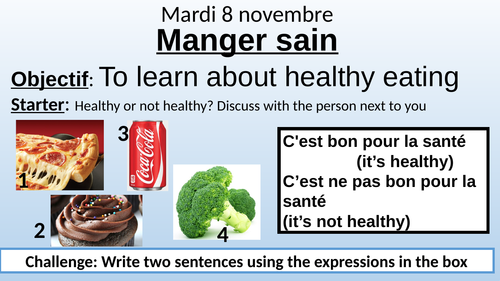 Healthy living, year 8 French. Starter /speaking discussion Vocab introduction pronunciation game grammar (du, de la, de l´, des) Speaking/writing (do you eat healthy?)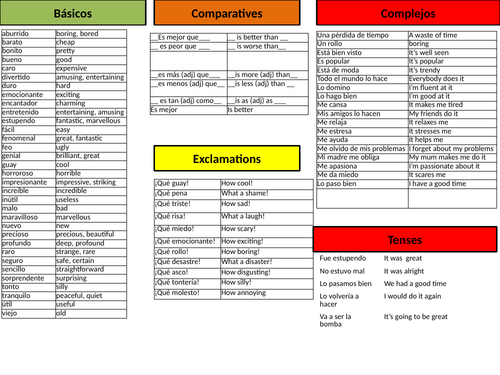 Are you tired of reading/listening 'porque es aburrido, porque es divertido, porque es interesante…'? Use this sheet with your students to expand their vocabulary for the general conversation/writing paper.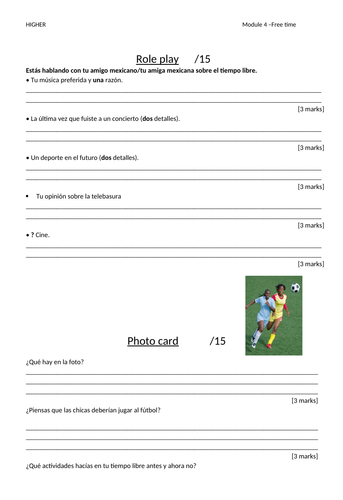 A role play, a photo card task and 6 conversation questions for your students to practice. Free time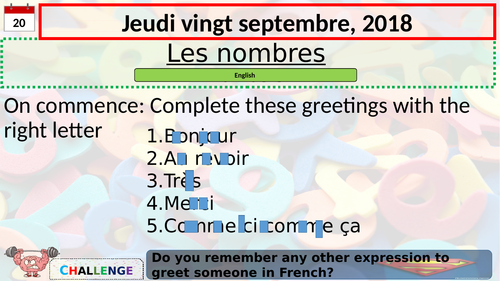 numbers (1-21) and how old are you. Two lessons based on ACCESS -French. YEAR 7/ YEAR 6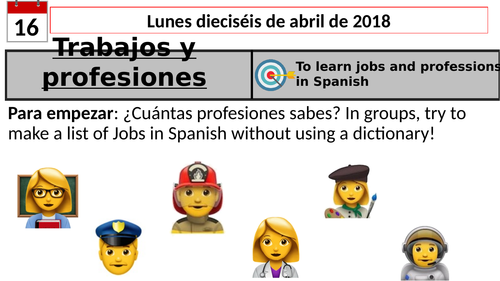 10 lessons on the topic of jobs aimed at KS3 students of Spanish. Listening tasks are based on MIRA 3.