135Uploads
29k+Views
6k+Downloads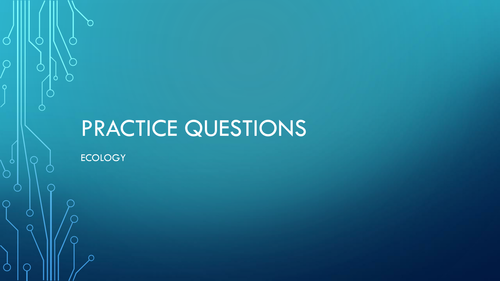 A basic PowerPoint compiling some previous exam questions for Ecology 1. Questions have answers on consecutive slides with references to the mark scheme. Could be used independently for student revision, as a class activity perhaps in the style of a quiz etc.

This lesson was delivered as part of a 1 hour tutorial designed to provide students with a taster of what employability skills, what are employers looking for and to encourage them to start considering what skills they already have. Features teacher prompts and student centred activities. You will need a classroom with computers and internet access for this lesson. Might work well at the start of the year for a taster of what skills students should expect to develop on whatever courses they are studying. Can be made subject specific.

Whole lesson covering what forensic psychology is and treatment of criminals. Student activities contained.

This is is a full lesson with activities which goes over in detail interview preparation, how to prepare for 'killer' questions and interview techniques to name but a few. The PowerPoint lesson resource has detailed notes in the notes field to help with delivery. There is a session plan included which can be adapted to suit your organisations paperwork. Aims and Objectives: To identify what an interview is for To identify some common questions To know how to deal with a "Killer Question" To identify why people aren't successful at interview. Full information handouts for students as well as a student self evaluation activity on interview skills have been provided also.

A lesson on genetically inherited disorders which includes whole class activities and discussions including Punnett diagrams across 36 slides on PowerPoint. Disorders covered include: -Huntington's Disease -Polydactyl -Haemophilia Students are also provided with quiz question opportunities to check learning and progress throughout and a poster based research activity.

This is an introductory lesson into the features of travel brochures. There are activities and discussions for students to participate in throughout the lesson. This lesson could be used prior to students writing their own full travel brochure. The Objectives are: 1. Recognise features of Travel Brochures 2. Examine features of Travel Brochures and their Audiences 3. Write an extract of a travel brochure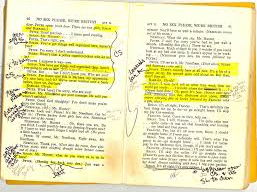 This is an introductory lesson designed to show learners the key features of play scripts. The lesson covers the key features students need to know and finishes with a task designed to get students to write part of their own script. A practical performing lesson could follow on from this lesson where students act out parts in each others plays or lead into students writing a full play script. The lesson objectives are: 1. To explore the conventions and features of a play script. 2. To examine a play script 3. To practise writing a play script

This bundle features key tutorial topics surrounding bullying, drugs, employability, UCAS, alcohol, keeping healthy, radicalisation and more. It is aimed at 14-Adults. There are numerous activities which include citizenship, values, english, maths, ICT and employability.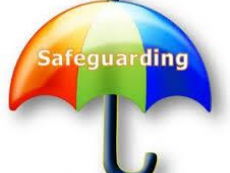 This was originally delivered over 2, 3 hour lessons to Access to HE students. There are activities including; types of abuse, accessible complaints procedures, serious case reviews and an activity where students have to design a new Health and Social Care Service compliant with safeguarding policy. Please note that this lesson is aimed at adult learners who have some prior knowledge of safeguarding. Furthermore, learners are expected to work as independent learners in the same way that they will at university. You will require computers for your students in order for them to do some independent research.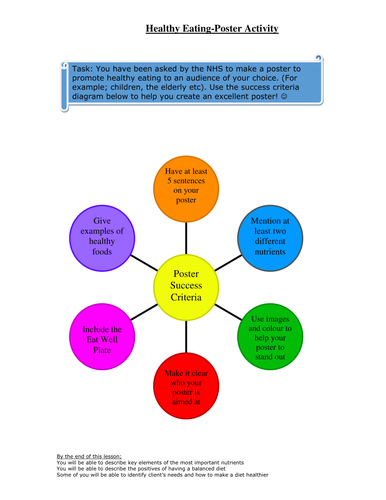 A PowerPoint and Poster Activity Handout which features a quiz, a poster activity on healthy eating and a celebrity client advice plenary. LO's: You will be able to describe key elements of the most important nutrients You will be able to describe the positives of having a balanced diet Some of you will be able to identify client's needs and how to make a diet healthier This was originally created for a LA Year 9 group but can be adjusted to suit other abilities and delivered over an hour. You will need poster materials e.g. pens/paper and internet access to deliver this lesson.

LO's: Describe and evaluate two relevant theories in Attachment. Describe and evaluate supporting studies in attachment Use relevant terms and concepts relating to developmental psychology Apply the nature versus nurture debate to your chosen theories Designed for Level 3 courses. Student activities embedded throughout the presentation.

Lesson Objectives: To identify the common places to look for jobs. To identify the less common places to look for jobs. To be able to provide their own evidence for jobsearch trackers. Aimed at job searchers/seekers over the age of 16. Comes with student and teacher handout. Would benefit from a powerpoint presentation to aid in delivery.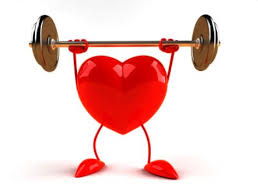 This is about 4 hours worth of teacher-led tutorial and student activities on health promotion. Students will cover the following: Healthy/unhealthy/risk taking behaviours Why health promotion is used Organisations on a local and national level which seek to promote health Health Targets Models of Behaviour Change Health Promotion Activities and Techniques Students will build on their research and evaluation skills.

In light of Valentines day, this is the ideal tutorial designed to get students to think for themselves about what is a healthy and an unhealthy relationship. Students will also discuss abuse and why abusive relationships can be difficult to break away from. Students will partake in discussions and light activities which can be further examined with older or more mature student groups. Advice provided to students on where they can go for support should they need it.

Research activities and case study to prepare students for assignment on Anti-Discriminatory Practice. Lesson Objectives: Explain what is meant by Active Participation Identifying needs for equality, diversity and equal rights within a care environment Identify and evaluate the applicability of related laws and regulations Recap learning

This reading comprehension surrounds information about the geography of Japan and some interesting facts about the lifestyle. Students will answer 6 open/closed questions based on the text. Maths has been embedded into the text with a question centred on this, as well as opportunities for students to be independent thinkers.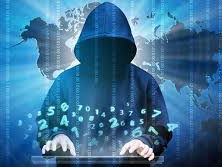 This lesson introduces students to the idea of labelling theory and what can impact on being labelled as criminal e.g. the circumstance, historical period etc. Modern examples are used e.g. the one legged model to introduce students to this area in a way they can relate to. Students will embark on a range of activities surrounding Becker, Labelling theory, Producing a Web Page based on the theory and will be briefly introduced to the overlap between sociological/criminological theory and philosophy by looking at John Stuart Mills and Jeremy Bentham. This should last for around 2 hours depending on the group delivered to.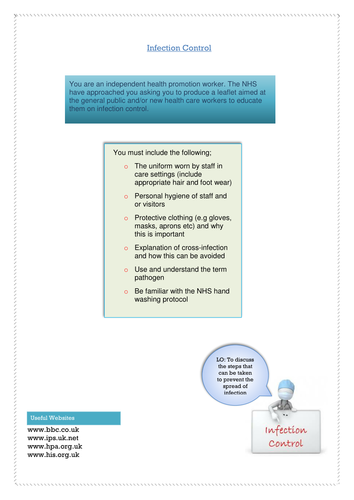 Leaflet Activity Handout which provides students instructions on completing a task on hand washing, uniforms, personal hygiene, PPE etc. This was originally created for a year 9 LA GCSE Health & Social Care group but can be amended to suit other abilities/ages.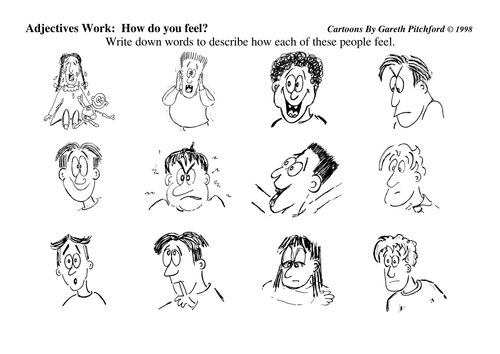 Social Skills activity where students label the facial expressions with the correct feelings.