Bundle
This bundle is aimed at ages 16-Adults and covers essential aspects of most study skills/employment courses. It can also be used for tutorials during the lead up to students applying for jobs or applying for university. This bundle also includes presentation skills, career planning and personal SWOT Analyses.
This tutorial was delivered over two one hour sessions to 16+ students and has links to up to date online resources. It guides students through the importance of planning their career and enables them to produce an initial careers plan. Lesson Objectives: Be able to identify career paths in your sector Be able to demonstrate your skills Be able to create a development plan and set goals for your future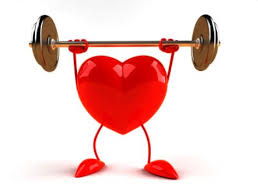 This is about 4 hours worth of teacher-led tutorial and student activities on health promotion. Students will cover the following: Healthy/unhealthy/risk taking behaviours Why health promotion is used Organisations on a local and national level which seek to promote health Health Targets Models of Behaviour Change Health Promotion Activities and Techniques Students will build on their research and evaluation skills.
This is is a full lesson with activities which goes over in detail interview preparation, how to prepare for 'killer' questions and interview techniques to name but a few. The PowerPoint lesson resource has detailed notes in the notes field to help with delivery. There is a session plan included which can be adapted to suit your organisations paperwork. Aims and Objectives: To identify what an interview is for To identify some common questions To know how to deal with a "Killer Question" To identify why people aren't successful at interview. Full information handouts for students as well as a student self evaluation activity on interview skills have been provided also.
This lesson is aimed at classes who are analysing texts, inferring and deciphering meanings from texts. There are whole class activities and independent activities based around non-fiction and fiction texts. The lesson has been created to get students thinking about what writers mean, taking their reading further than comprehension level.
Bundle
A range of full lessons on psychology and mental health. Applicable to A-Level, Health and Social Courses, Psychology Courses and Access to HE Courses.
In light of Valentines day, this is the ideal tutorial designed to get students to think for themselves about what is a healthy and an unhealthy relationship. Students will also discuss abuse and why abusive relationships can be difficult to break away from. Students will partake in discussions and light activities which can be further examined with older or more mature student groups. Advice provided to students on where they can go for support should they need it.
This reading comprehension summarises the key points of Article 50 and Brexit in a way which is easy for younger people to understand. The questions are focused around the content of the text, an embedded maths questions and students opinion on whether they agree with the right to leave. There is also a challenge/extension for more able learners of which you will need access to the internet for.
Bundle
8 reading comprehensions which cover a combination of political headlines and global matters which have been in the news recently. Could make useful activities for lesson time, general studies or tutorials. Excellent value and a way of keeping your class up to date with whats going on in the world. They have been written in a style which completes SATS, entrance exams etc.
This reading comprehension sums up the key points of the meeting between Theresa May and Donald Trump, the first meeting Trump had from another leader. Visually appealing document, easy layout. Students will answer a series of open and closed questions based on the article, the writing techniques, the vocabulary and what they would ask if they met Donald Trump or Theresa May. Challenges and Extension Activity included.
This lesson is aimed at developing students academic skills and giving them an overview into the various aspects of Community Care and why it is necessary considering the current state of the Health and Social Care system. This was originally delivered in two, 3 hour blocks, however can easily be adapted to work over several shorter lessons. The lesson covers: Overview of Community Care Examples of Services Primary and Intermediate Care Real life examples with case studies Day Centres Home Care VS Hospital Care Reducing Avoidable admissions Self Management of Health Conditions Tele-Health/Tele-Care The activities which have been included for students are designed to prepare students for university e.g. writing literature reviews, investigative the effectiveness, evaluations, research and discussions. References and Data used throughout.
Originally designed for Access to HE but will also be applicable to A-Level and Foundations degree. This lesson covers the Human Physiology/Biology of ADH and the kidneys. By the end of the lesson students will have: Discussed and explain urine output Dehydration and how it is caused Negative Feedback Osmoregulation Could be useful for as a revision recap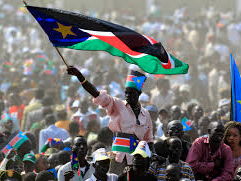 This reading comprehension summarises the key points of the current famine which has been declared in South Sudan. This reading comprehension has been designed to keep young people up to date with current news topics and global issues. The questions are focused around the content of the text, language choices used and inference. There is also an extension for more able learners of which you will need access to the internet for.
This reading comprehension worksheet covers Donald Trumps Travel, who it means for the USA and discusses who will be effected. Students will answer both open and closed questions on the article, including a question about their opinion on the Travel Ban. This could lead into a class discussion on either Syria/Refugees, conflict of interests etc.
This is a whole lesson which was originally delivered over a 3 hour session but can be divided to make shorter sessions. Students will explore a range of topics via research, discuss and debating activities. Topics are as follows: Euthanasia and the differences between the subtypes Making Choices about end of life care End of Life Policies
Bundle
An excellent value bundle, saving 69%. The bundle includes 9 topic areas and hours of activities for students in the following areas: Anti-discriminatory Practice, Alternative and Complementary health Care, Communication, Community Care, End of Life Care, Ethics, Discriminatory Practices, Multi-Disciplinary Team Work. Students will develop their ICT, Evluation, Research, Employability, English and Maths skills.
Detailed worksheets with group and independent activities throughout based around managing stress. Students will complete a stress questionnaire to enable them to reflect on their own stress management, several group discussion activities, identifying forms of support, definitions and causes of stress.
Originally designed for Access to HE Health and Social Care but could easily be tailored to suit a range of other courses. This is three lessons (3 hours in length each depending on pace and ability of the group) worth of activities and notes for teacher-led mini tutorials. Lessons plans included which can be tweaked and copied over to your organisations paper work. The following objectives should be met via a range of research, debate, discussion and independent student activities which have been included: Identify a main theme with regard to ethical issues (e.g. confidentiality, consent, self-determination) and discuss the underpinning theory Identify and analyze how a relevant professional code of practice relates to and affects decision-making with regard to your chosen theme Identify and analyze how the law relates to your theme Explain, and use, a model of reflective practice in relation to your personal and professional development To identify and utilise a reflective model of practice. To identify examples of assignment headings and assignment ideas/Exams Implement private study plans with regards to Community Health Assignment/Exams E&D, Employability, ICT, Study Skills and English inherent throughout.
Students will explore the following in relation to health and social care via a range of activities: To Explain what is meant by the term 'multi-disciplinary team' (MDT) To Evaluate multi-disciplinary team working within the Health and Social Care context To Analyse the influence of a health care professional and their professional bodies
A comprehensive 9 page workbook on Application Forms and resources which contains activities and information on the following : 1. The Employers Perspective-Student put themselves in the position of the employer and decide who they would want to interview based on application forms 2. Key things to remember when completing application forms-room for student notes 3. Student checklist 4. How employers look through application forms e.g. searching questions 5. Transferable Skills Information 6. Transferable Skills Review Activity 7. Student Reflection/Evaluation
An introductory lesson on Sharia Law aimed at A-Level or Gifted and Talented learners. The lesson provides a basic overview of what is meant by Sharia Law and students undertake an activity about Aurangzeb. There is a group presentation activity where students will be objectively looking at the portrayal of Sharia Law in the media/news and how it is represented. Students will also compare and contrast Sharia Law/views with Western views and ideals.
This is a worksheet created for SM, SN, SP spellings, The activity features a gap fill activity where students read the sentence and put the correct spelling in, This will support students in understanding the meaning of the word and not just being able to correctly spell the word. There is also an activity where students play teacher to correct the incorrect spellings. Extension activity: students use the spellings in their own sentences.
This activity features problem solving questions/ number stories which are featured around a fictitious royal party: Questions cover the following: Time Elapsed Time Fractions Money Measuring (Area) Multiplication The theme is based on the Queens Sapphire Jubilee and her upcoming 90th Birthday.