135Uploads
19k+Views
4k+Downloads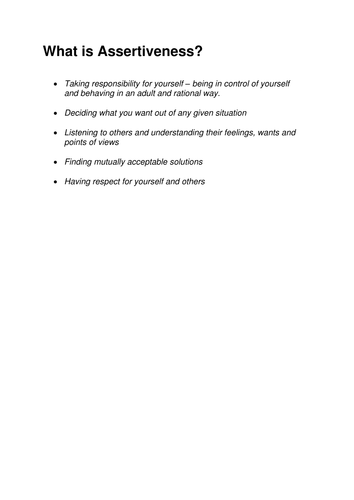 A handout and array of group activities aimed at apprentices/adults on Assertiveness. There are an array of group activities/reflections task with employment based scenarios. May benefit from a PowerPoint to accompany. Could be delivered over several sessions.

This is is a full lesson with activities which goes over in detail interview preparation, how to prepare for 'killer' questions and interview techniques to name but a few. The PowerPoint lesson resource has detailed notes in the notes field to help with delivery. There is a session plan included which can be adapted to suit your organisations paperwork. Aims and Objectives: To identify what an interview is for To identify some common questions To know how to deal with a "Killer Question" To identify why people aren't successful at interview. Full information handouts for students as well as a student self evaluation activity on interview skills have been provided also.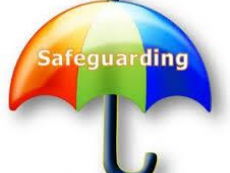 This was originally delivered over 2, 3 hour lessons to Access to HE students. There are activities including; types of abuse, accessible complaints procedures, serious case reviews and an activity where students have to design a new Health and Social Care Service compliant with safeguarding policy. Please note that this lesson is aimed at adult learners who have some prior knowledge of safeguarding. Furthermore, learners are expected to work as independent learners in the same way that they will at university. You will require computers for your students in order for them to do some independent research.

Research activities and case study to prepare students for assignment on Anti-Discriminatory Practice. Lesson Objectives: Explain what is meant by Active Participation Identifying needs for equality, diversity and equal rights within a care environment Identify and evaluate the applicability of related laws and regulations Recap learning

This tutorial was delivered over two one hour sessions to 16+ students and has links to up to date online resources. It guides students through the importance of planning their career and enables them to produce an initial careers plan. Lesson Objectives: Be able to identify career paths in your sector Be able to demonstrate your skills Be able to create a development plan and set goals for your future

Two full days worth of lessons which could be delivered across several weeks to suit a range of timetables. Originally designed for Level 3 students, this is a detailed presentations containing thought provoking activities for students. It could be tailored to fit several subject areas and student abilities. No teacher preparation needed but students would benefit from A3 poster for one of the activities. Content is as follows: considering the impact that an unequal society may have on mental health statuses via a group research task. This will include topics such as geographical factors, unemployment and socio-economic status. Impact of mental health discrimination and the laws/policies surrounding this-student poster activity. The second section of the powerpoint looks at social norms, the link between misconceptions of individuals with mental health conditions being criminals-leading to looking at the deviancy amplification theory. Scenarios and thought-provoking questions throughout which can be tailored dependent on student ability.

Written for new BTEC Specification, Level 3, Unit 2, Equality and Diversity in Health and Social Care. Full 2.5 hour lesson which is mapped to part of the assignment with student activities throughout which include scenarios, group research tasks, case studies. Minimal teacher input required.

This presentation features discussion of the types of joints, an investigation of their mechanisms and an activity on conditions which affect the joints.

A PowerPoint presentation which can be used for a tutor led introduction or given to students as a revision material. The PowerPoint covers the major nutrient groups.

An introductory lesson on Sharia Law aimed at A-Level or Gifted and Talented learners. The lesson provides a basic overview of what is meant by Sharia Law and students undertake an activity about Aurangzeb. There is a group presentation activity where students will be objectively looking at the portrayal of Sharia Law in the media/news and how it is represented. Students will also compare and contrast Sharia Law/views with Western views and ideals.

This is an introductory lesson into the features of travel brochures. There are activities and discussions for students to participate in throughout the lesson. This lesson could be used prior to students writing their own full travel brochure. The Objectives are: 1. Recognise features of Travel Brochures 2. Examine features of Travel Brochures and their Audiences 3. Write an extract of a travel brochure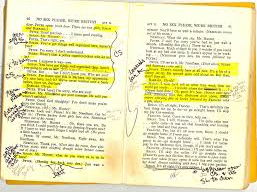 This is an introductory lesson designed to show learners the key features of play scripts. The lesson covers the key features students need to know and finishes with a task designed to get students to write part of their own script. A practical performing lesson could follow on from this lesson where students act out parts in each others plays or lead into students writing a full play script. The lesson objectives are: 1. To explore the conventions and features of a play script. 2. To examine a play script 3. To practise writing a play script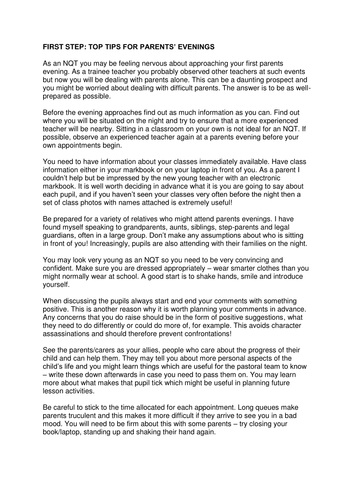 Basic advice document to read before your first parents evening. Aimed at NQTs/Trainees.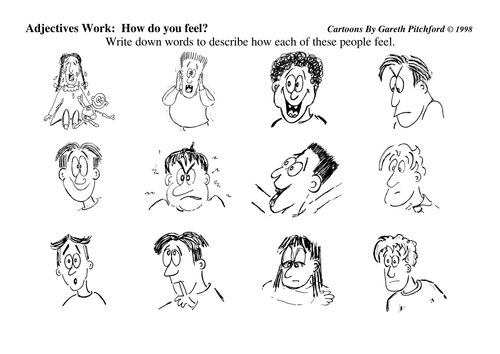 Social Skills activity where students label the facial expressions with the correct feelings.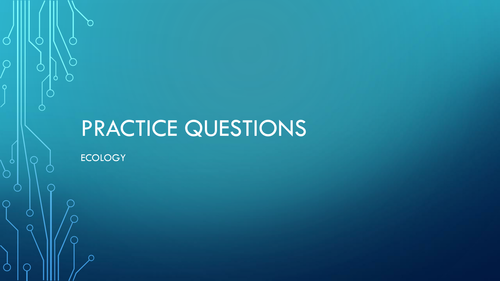 A basic PowerPoint compiling some previous exam questions for Ecology 1. Questions have answers on consecutive slides with references to the mark scheme. Could be used independently for student revision, as a class activity perhaps in the style of a quiz etc.

This reading comprehension surrounds information about the geography of Japan and some interesting facts about the lifestyle. Students will answer 6 open/closed questions based on the text. Maths has been embedded into the text with a question centred on this, as well as opportunities for students to be independent thinkers.

In light of Valentines day, this is the ideal tutorial designed to get students to think for themselves about what is a healthy and an unhealthy relationship. Students will also discuss abuse and why abusive relationships can be difficult to break away from. Students will partake in discussions and light activities which can be further examined with older or more mature student groups. Advice provided to students on where they can go for support should they need it.

This bundle contains a detailed activity booklet on everything students need to know about letter writing, as well as handouts and a basic session plan which can be adapted to fit your organisation. The second resource is a worksheet focused around speculative and cover employment letters which includes student activities. Finally, there is also a comprehensive activity designed to inform students about where to look for jobs.

This lesson aims to provide them with an awareness so they are able to answer theory questions. I then arranged for St John Ambulance to come in to deliver a basic first aid course to students to gain their certificate. This could be amended to be delivered in tutorial or detail added to make it applicable to higher level BTEC or A-Level courses. This PowerPoint contains activities on how to call 999 and what to say, DR ABC protocol, risk assessment, basic treatment of unconsciousness, burns, bleeding, fractures, anaphylaxis and choking. Their are practical activities throughout with instructions which include scenarios. You would benefit from basic first aid supplies e.g. gloves, bandages etc. CPR is not included in the lesson content due to health and safety implications and not having access to a resuscitation mannequin at the time of delivery. Teacher will need some basic prior knowledge to deliver this lesson.