51Uploads
2k+Views
130Downloads

A booklet aimed originally at EYFS with** 12 experiments** to try throughout the year. I have since used this throughout the school with different ages and abilities. Each experiment contains: list of equipment, method, explanation of how it works, some example big thinking questions, room for personal reflection I have found in my early career taking notes on what makes each experiment work for different cohorts helpful for future planning.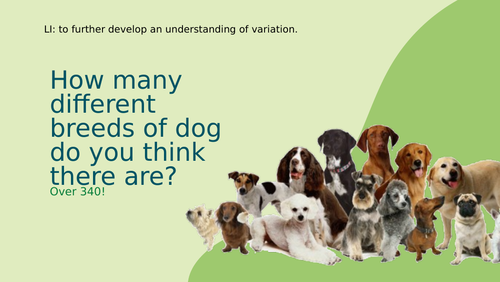 Lesson 4 of 5 on the topic of Evolution This is one of my favourites and we discuss how diverse and adaptable dogs are as a species. There is a missing word passage the children complete, then we discuss what happens if two different species of animals were to mate (some silly examples!) what features would the offspring have? I use my dog as an example as she was DNA tested to show four different breeds in her ancestry, a pug, beagle, chihuahua, and american eskimo dog. All my children guessed Jack russell! I then suggest an investigation the children can do in class or as homework, my example is of eye colour but this can be changed or voted on in small groups too. A great fun lesson that gets the children talking!

My lesson 1 of 5 for my year 6 topic of evolution. You will need two rolls (approx!) of toilet paper to do the time line of Earth and suggest doing it in the gym hall so it doesn't blow away. For the Beak experiments the ppt is editable so you can chose which utensils you have to hand that would be suitable to show the variety of Darwin's Finches. You will also need rice crispies or seeds for this experiment. I tend to block out an afternoon for a new science topic for a wow day, but this could easily be split into two or even three lessons if time is an issue. Link to google drive version if preferred https://docs.google.com/presentation/d/18qE_c0Qw9PXngVL_RlxutSi0d6Fxlf-pvWybvEv5NzQ/edit?usp=sharing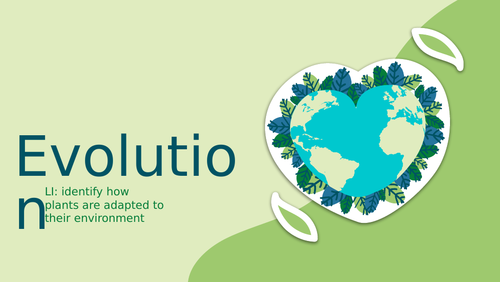 Lesson 3 of 5 on the topic of Evolution This lesson focuses on plant adaptation with whole class investigation questions to finish.

Ideal for going through the paper with your class after they have had a practice. One question per slide, comes in both pre-annotated with answers and blank formats. (Text included on slides)

**Everything you need for the Year 6 topic of Evolution! ** Bundle includes: A Knowledge Organiser, and 5 double lessons that cover a wide variety of topics in Evolution and Inheritance. These lessons have been created in line with the National Curriculum of England with the aim of fulfilling the following requirements -recognise that living things have changed over time and that fossils provide information about living things that inhabited the Earth millions of years ago -recognise that living things produce offspring of the same kind, but normally offspring vary and are not identical to their parents -identify how animals and plants are adapted to suit their environment in different ways and that adaptation may lead to evolution These individual lessons can be split further into smaller one hour/50 minute lessons as I tend to plan for full afternoon science sessions!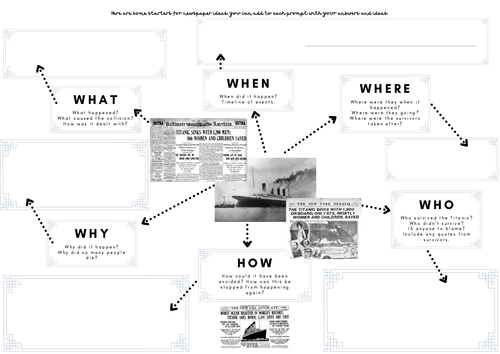 This resource provides helpful prompts for structuring the content of a newspaper report on the Titanic, used in a year 6 mixed ability class and differentiated by expectation and support.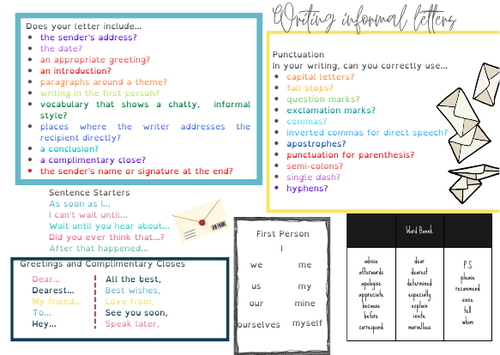 Knowledge organiser to aid KS2 children in writing an informal letter.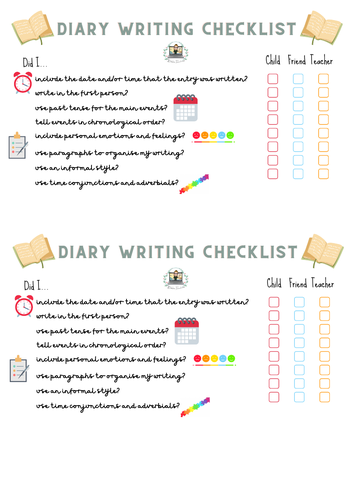 A handy checklist to support the independent writing of a diary entry. Used with my Year 6 class but very transferable throughout KS2.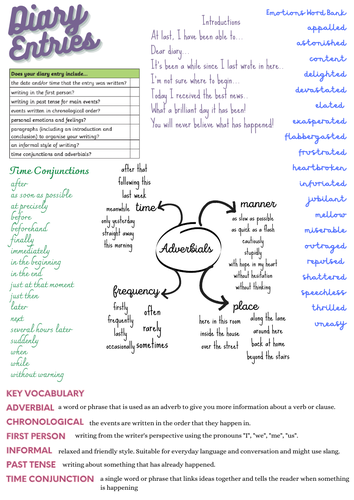 I created this to help my Year 6 class with their Diary Entry Writing. It includes: WORD BANKS SENTENCE STARTERS KEY VOCABULARY KEY PHRASES SUCCESS CRITERIA

flipchart / Activ Inspire lesson on Prepositions for Ks2 FULLY INTERACTIVE AND EDITABLE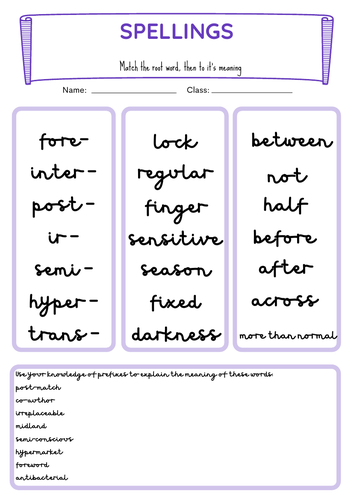 I have used this as both a homework and a short burst spelling lesson. In this activity children must match a prefix to an appropriate root word, then write the meaning of the prefix. fore - inter- post- ir- semi- hyper- trans- The next challenge is to write the meaning of words with a range of prefixes.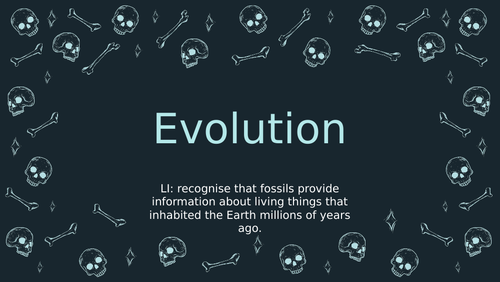 Lesson 5 of 5 on the topic of evolution. This lesson discusses Fossils, lots of new terminology and talking points. I cover dinosaurs, palentology, the discovery of ancient horses (my favourite animal) and we finish with an investigation "do you think evolution is still happening today?" and an observation task using images of fossils. This could be split into several lessons if time is a factor.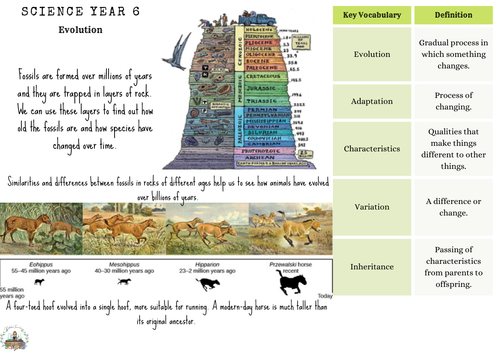 Science Knowledge Organisers covering the topic of Evolution. Two page A4 spread covering; all key topics, annotated diagrams and key vocabulary.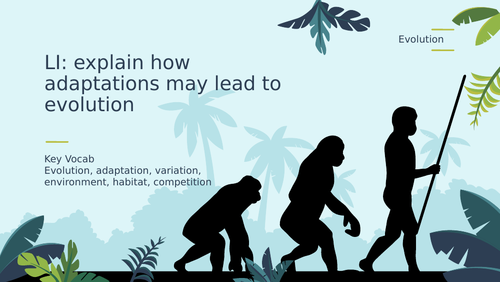 Lesson 2 of 5 in my topic on evolution. This again can be broken into two shorter lessons if time is an issue. It begins with a quick whole class game of find the animal using camouflage, then an investigation into Darwin's Moth. I then took my class outside with some coloured pencils and cut out butterfly/moth silhouettes they had to colour the paper and hide them in a natural habitat. Great one to get the children out and about before writing the impact of natural selection and adaptation on a creature. The final task is an adaptation game of survival. This again could be adapted or the children make their own for a different climate.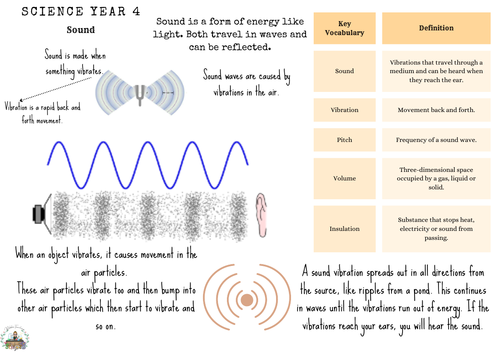 Science Knowledge Organisers covering the topic of Sound. Two page A4 spread covering; all key topics, annotated diagrams and key vocabulary.

Save time with homework planning, have children choose one or two activites each week for their homework. With a selection of tasks including writing, drawing and building. I have used these with Primary 3, 4 (Scottish Curriculum for Excellence) and Year 6 (English National Curriculum) The work they produce is also a great way to get displays up and running with a variety of pieces.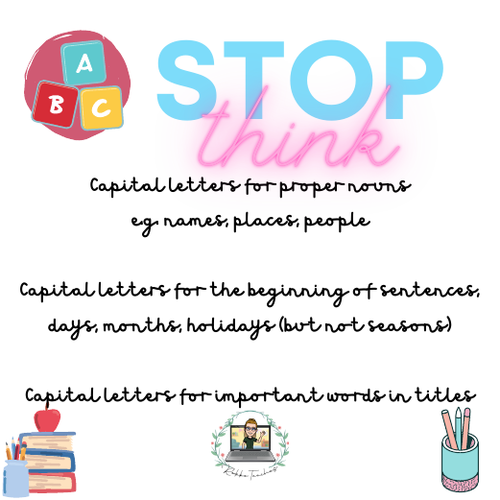 I have used this Capital Letters reminder across a wide variety of ages and abilities, printed as a small prompt in either their books or on their tabletops.