8Uploads
446Views
178Downloads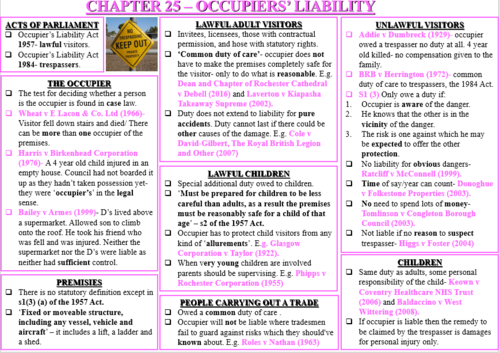 AQA AS LAW NEW SPEC FROM 2017 TORT, OCCUPIERS LIABILITY, REMEDIES FOR COMPENSATORY DAMAGES
These slides contain a summary of the entire chapter from the new specification for AQA LAW from 2017. It summarises and condenses key information into one place and is a useful revision resource. That has helped not only me but fellow students revise from.
Strengths and weaknesses of SOCIAL, COGNITIVE, DEVELOPMENTAL, BIOLOGICAL AND INDIVIDUAL DIFFERENCES areas with examples for each point made. Helpful when planning longer marked answers. Used various sources such as text books and online to compile this together.
SUMMARY SLIDES FOR EACH CHAPTER IN CRIMINAL LAW AS I HAVE PREVIOUSLY DONE FOR AS LEVEL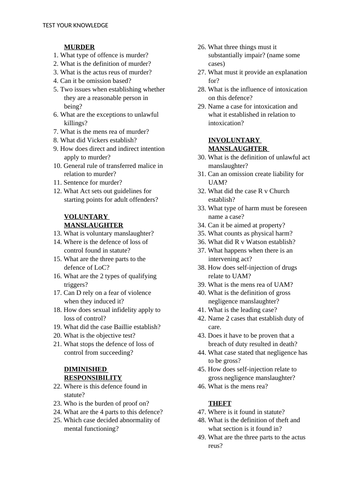 These are test your understanding and knowledge questions based on the A-Level AQA Law specification and the textbook written by Jacqueline Martin. It covers the entire year 2 crime section and it aims to test students knowledge of the content. It covers murder, specific defences, involuntary manslaughter, capacity and necessity defences, attempt and theft and robbery.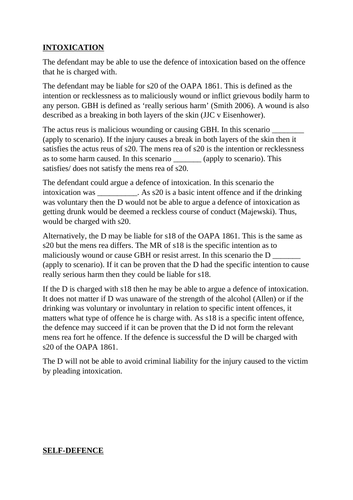 This includes structures i.e. IDEA formula for topics such as intoxication, murder, theft & robbery, self-defence, loss of control, diminished responsibility, unlawful act manslaughter and gross negligence manslaughter. Targeted towards the longer marked questions such as the 10/30 markers where these topics may be included in the scenario.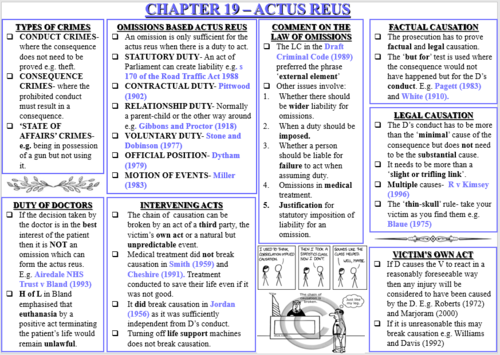 CRIMINAL LAW REVISION SLIDES FOR AQA LAW AS LEVEL NEW SPEC.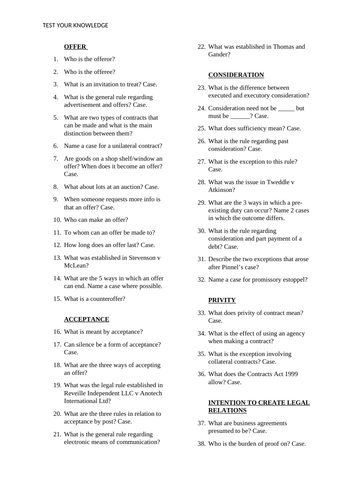 These questions aim to test a students knowledge of the content and covers the entire topic of contract. It is aimed for AQA A-level students but if an exam board is similar then these will be just as useful.