Raveenak1's Shop
English KS2, KS3 and GCSE resources.
26Uploads
13k+Views
557Downloads
English KS2, KS3 and GCSE resources. WRITING TO ADVISE KS3/GCSE RESOURCE Includes spelling test, starter, features of advising, homophone-advice, advise, tone, example texts, writing tasks, quiz. A colourful resource for KS3/GCSE students Contains 5 checklists for students to use whilst writing. Can be stuck into books or used as a poster. Lists all the tecniques/features learnt in syllabus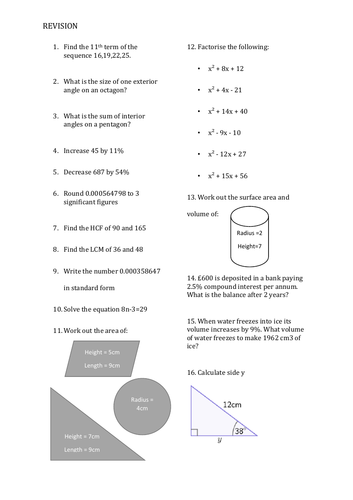 Revision sheet with a mix of questions. Can be suitable for years 8-11 Sheet covers: nth term interior/exterior angles Percentages Algebra Rounding LCM/HCF Surface area/volume Rounding Area Trig Standard form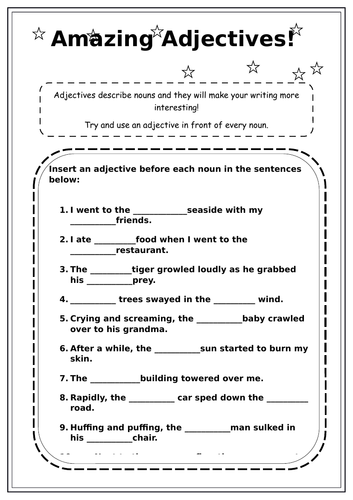 10 questions where students insert suitable adjectives in each sentence. Suitable for KS2 (Y3 to Y6) students. Please leave any feedback below. More grammar worksheets to follow.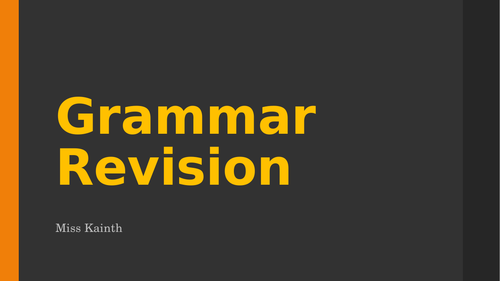 Excellent eye-catching 2-part presentation suitable for KS3 or GCSE English class. Contains text with gcse style questions and a grammar and punctuation revision session with effective and fun transitions.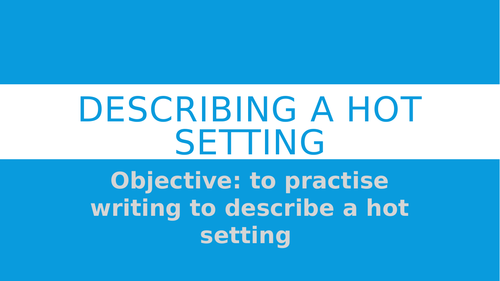 Suitable for KS3/GCSE classes. Whole lesson presentation including: -starter regarding formal/informal language -features of writing to describe -writing task Please leave your feedback. More presentations to follow Many thanks A KS3/GCSE English resource. Presents descriptive features along with example paragraphs and a choice of writing tasks, spellings to learn and lesson review.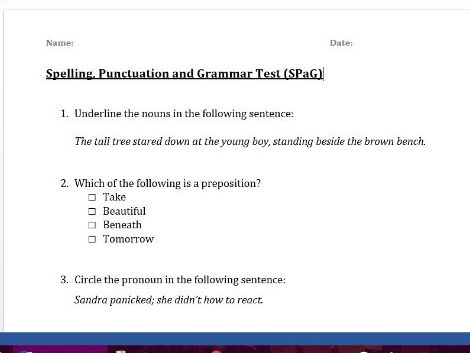 Perfect for KS2 (year 5/6) assessments. Contains 23 exam style spelling, punctuation and grammar questions. Covers the following topics: -nouns -adjectives -prepositions -pronouns -adverbs -punctuation -questions/commands -connectives -subordinate clauses -prefixes/suffixes -homophones -active/passive voice I would be very grateful if you could leave a review or any comments for improvements. More tests to follow. Many thanks, Raveena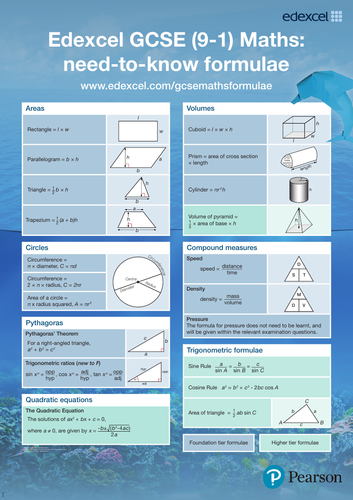 Sheet of formulae that students need to memorise for GCSE Maths Exams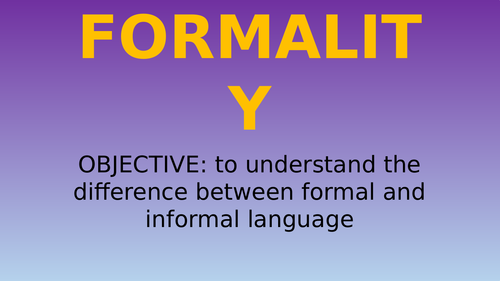 OBJECTIVE: to understand the difference between formal and informal language Suitable for KS3/GCSE classes. Describes the differences between formal and informal texts along with activities/tasks. Please leave feedback Many thanks An excellent KS3/GCSE English resource. Includes starter, descriptive features, 5 images to describe, improving sentences, quiz, spellings and review of lesson. Could be used over 2 lessons Covers Verbal and Non-verbal reasoning, anagrams and vocabulary practice. With worksheet to be worked on alongside presentation.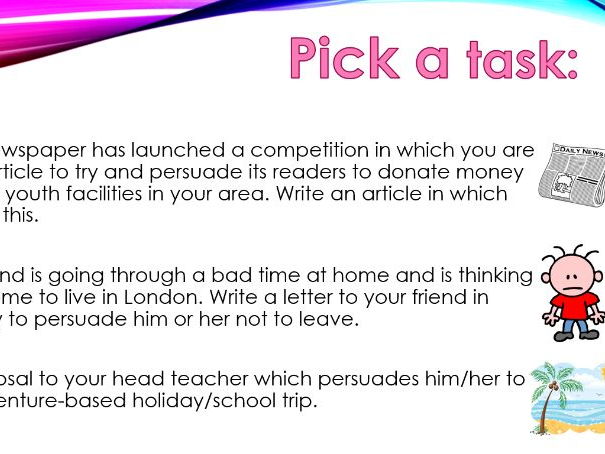 A KS3/GCSE Persuasive writing lesson. Includes starter and a choice of writing tasks, spellings and review of lesson. Useful for KS2/3 or GCSE students. Worksheet includes a starter for features used in persuasive writing and a writing task. Can take the whole lesson to complete. Please leave your feedback.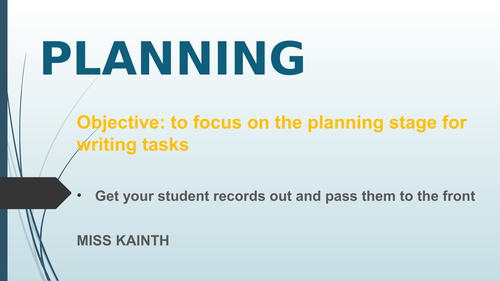 A whole lesson including homophones starter. Focus on planning for writing to advise, inform, explain and describe tasks.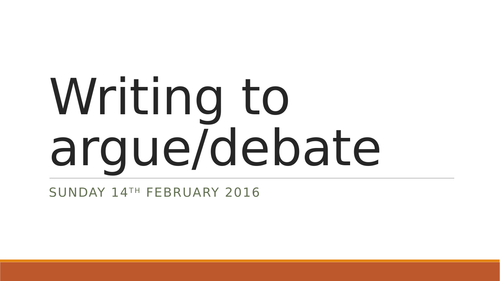 Active debating lesson. Explores techniques for writing to argue including starter and task.