91Uploads
43k+Views
32k+Downloads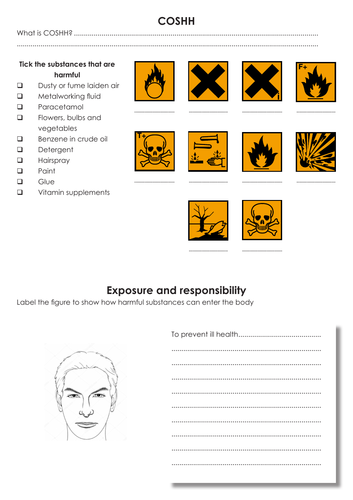 Whole set of resources covering health and safety including starter and plenary activities, should take 2 lessons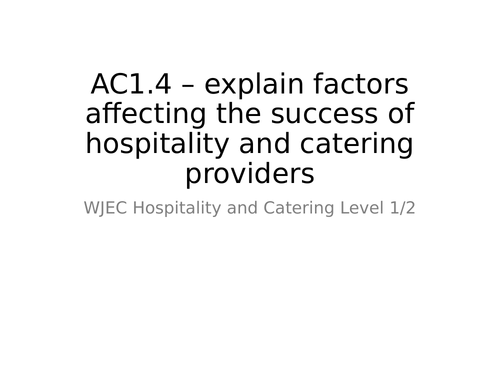 Set of resources designed to cover 3 lessons. Powerpoint including starter and plenary activities, and a series of worksheets. I have included outline lesson plans to illustrate how the resources could be used.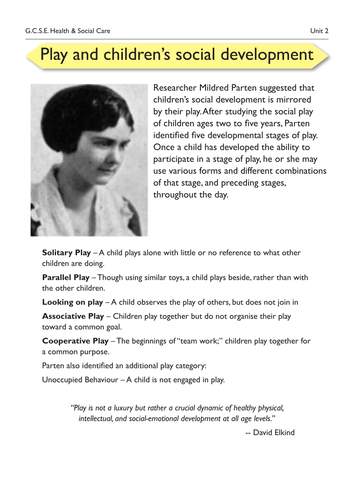 A PowerPoint presentation and worksheets on stages and types of play. Unfortunately the video clip is in an unsupported format but any youtube clip showing children doing different activities that pupils could identify as a type of play would be suitable Flash cards on stages of play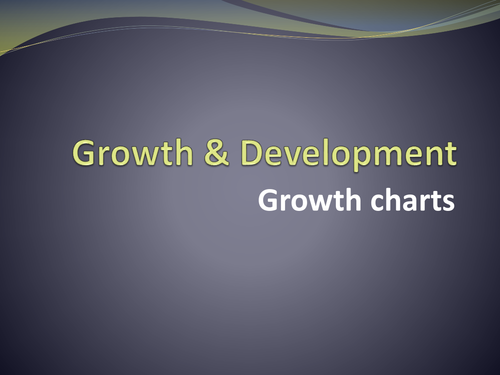 Resources for a lesson on growth charts. Includes a PowerPoint presentation explaining how they work, a worksheet and an information sheet. Could be used for either GCSE Child Development or Health and Social Care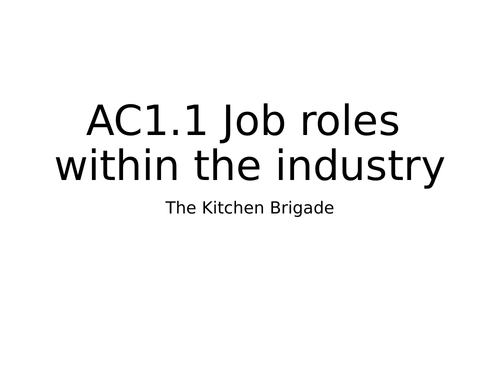 The PowerPoint contains starter activity, lesson objectives and plenary. There is also a set of activities; a match task where pupils match the kitchen brigade member in English, French and job description; an activity where pupils need to work out which members of the kitchen brigade helped in the preparation of certain dishes; a quiz to test knowledge. Whole lesson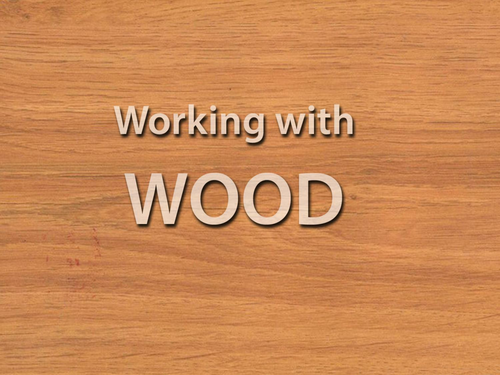 A Powerpoint Presentation about the different types of wood, the properties of each, and uses in design.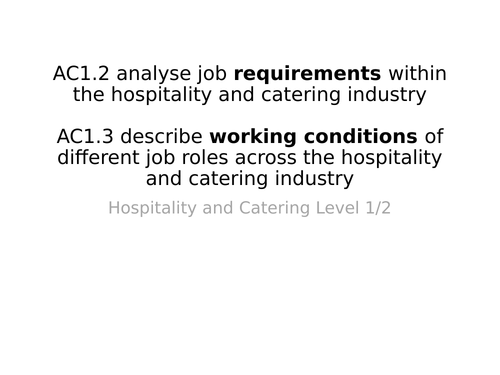 Powerpoint and set of worksheets coving working conditions to cover one full lesson plus homework research task. Starter and Bingo plenary (answers on notes)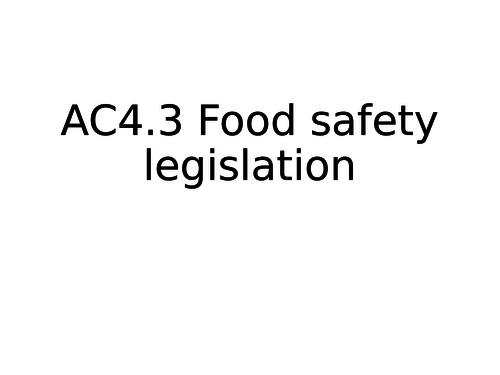 Whole set of resources to cover two to three lessons including starter and plenary activities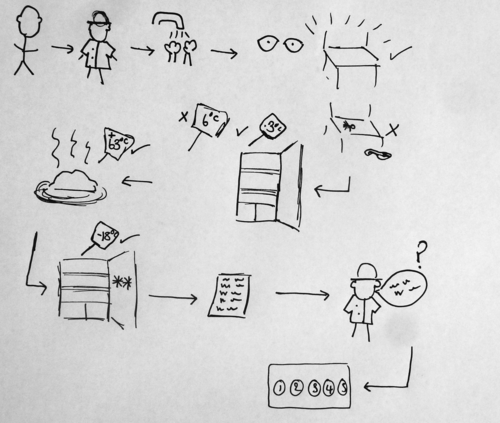 Set of resources on the role of the Environmental Health Officer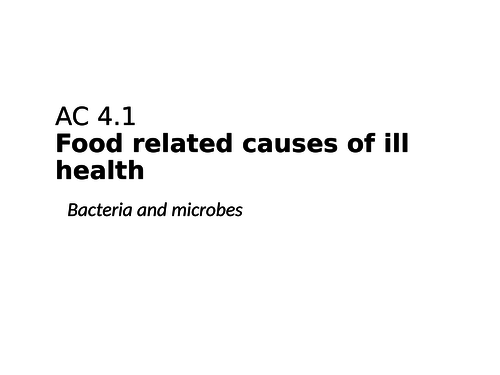 Set of resources covering 1 lesson, including starter and plenary activities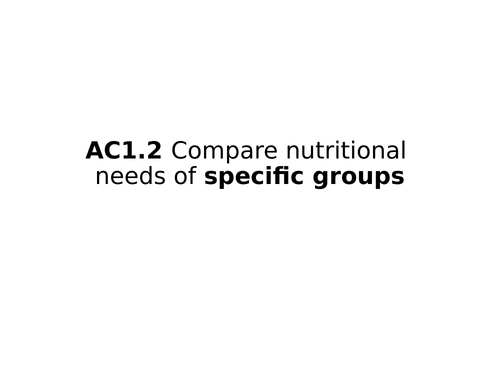 Short PowerPoint presentation and information sheets designed to prepare pupils to complete this section of the coursework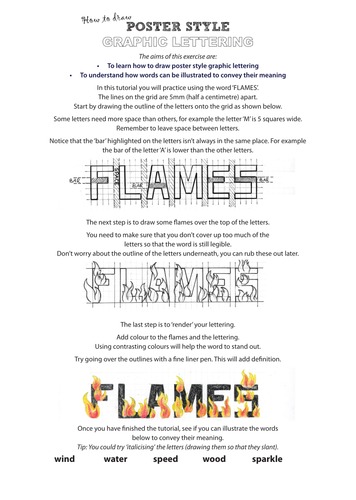 A worksheet on drawing letters using a grid. Also includes how to graphically illustrate lettering. PowerPoint presentation with task on standards and ratings in the hospitality and catering industry. Created for WJEC Hsopitality and Catering Level 1/2 course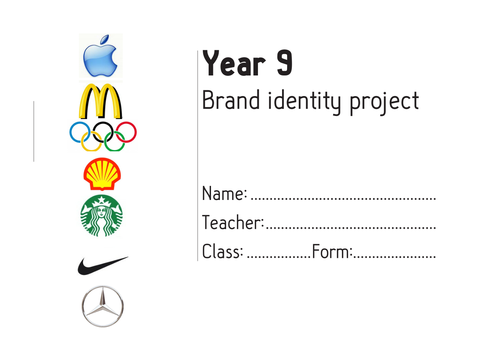 Scheme of work and all resources needed to teach Brand Identity. I used this with Year 9. Also a numeracy task linked to the LNF strands and numerical reasoning which ties into the project focusing on percentages.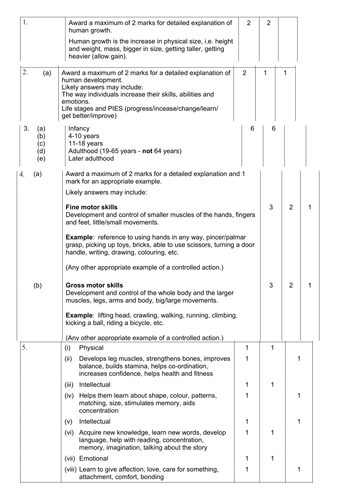 1. A PowerPoint presentation covering the main aspects of the entire unit 2. An amalgamation of relevant past paper questions to be used alongside the PowerPoint 3. The answers to the questions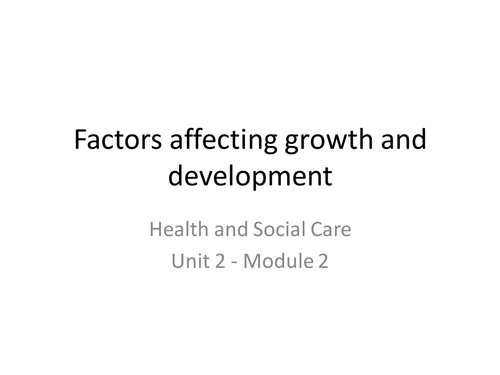 A PowerPoint presentation introducing factors affecting growth and development, includes starter, plenary and poster task with key words. Also includes a homework task with graded success criteria linked to coursework grade descriptors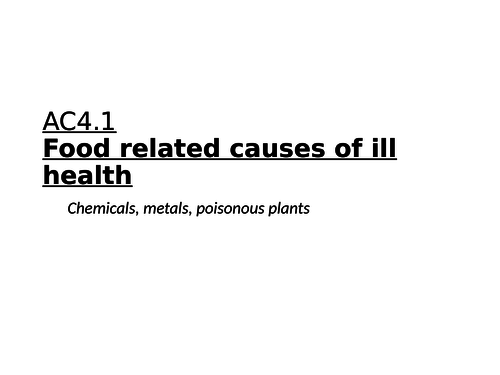 Set of resources including starter activities and plenaries, should take 2 to 3 lessons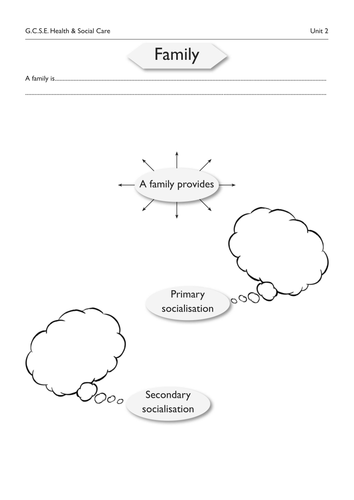 PowerPoint presentation with lesson objectives, starter and plenary as well as skeleton sheets for pupils to complete. Also included a worksheet on family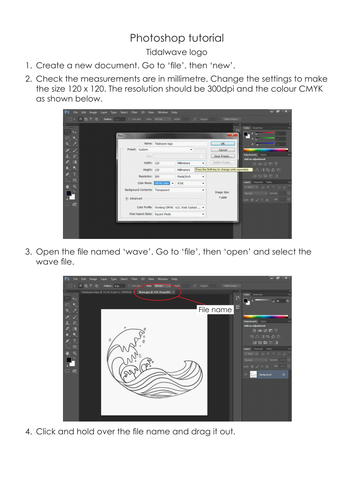 Photoshop Tutorial for creating the 'Tidawave' logo, this was created using Photoshop version CS6. Pupils will need the two image files 'wave' and 'palm-trees' to complete the tutorial. Includes using layers, adding text, effects and adding layer masks. Tutorial contains screen grabs. I use with year 9 as part of my Brand Identity project.