10Uploads
2k+Views
235Downloads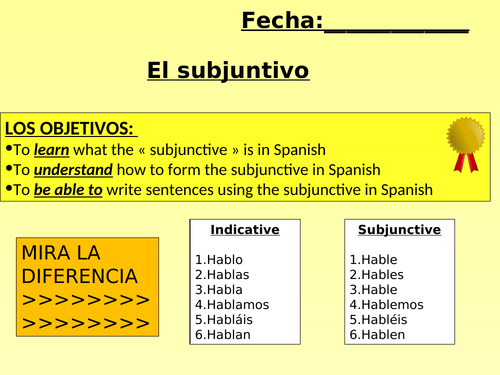 2 lessons worth! - A Powerpoint presentation on the present subjunctive and the imperfect subjunctive from start to finish. Includes : explanation irregulars conjugation competitions gap fill activities It allowed all of my students are KS4 to produce their own sentences in the subjunctive. My KS5 students also found this incredibly useful and understanding.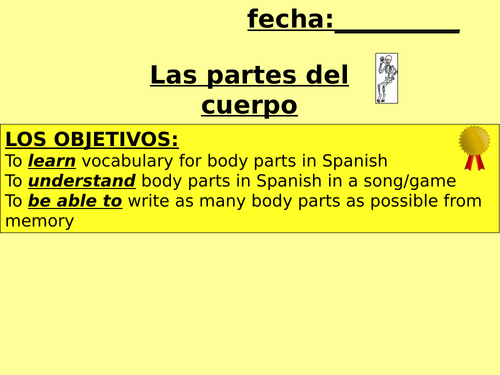 An excellent one hour lesson for all year groups but mainly aimed at KS3. Listen to the song and learn the body parts. Then reinforce vocabulary with games such as Simon says. Worksheet and link to Youtube video attached.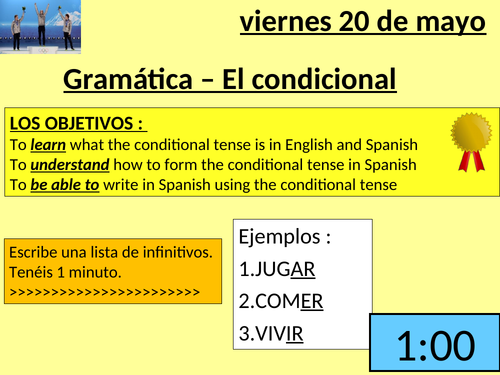 An introduction to using the conditional tense in Spanish from start to finish. ALL students are expected to be able to use the conditional tense by the end of the lesson. The grammar is taught in the context of healthy eating and exercise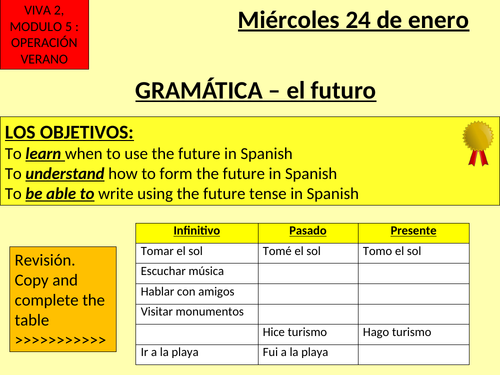 2 whole lessons covering the near and simple future tenses suitable for mainly KS3 and 4 depending on the needs of the students. Includes: Powerpoint containing lessons Board game for future tense practice Worksheet for reinforcement
A revision of different tenses in Spanish in preparation for the GCSE exams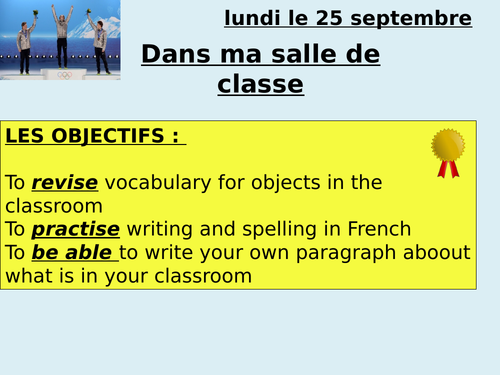 A favourite with students in KS2 and 3. Objects in the classroom. Worksheet included.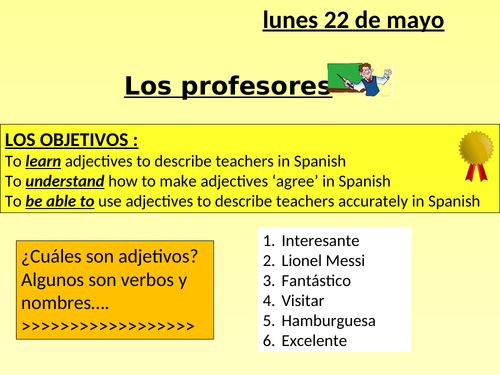 A whole lesson focusing on describing teachers at school including adjectives to describe them and understanding adjective agreement. Excellent for years 7 and 8 in KS3 and great for KS4 revision in Module 2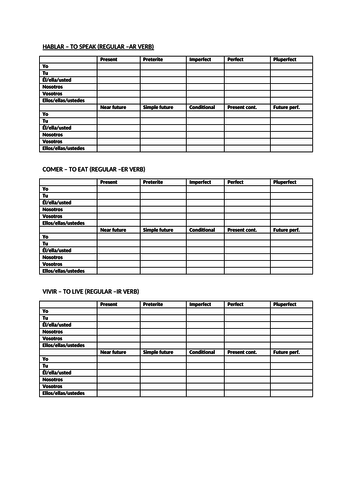 Appropriate for years 10-13. Covers the regular formation of all verbs in the tenses listed below plus key irregular verbs that students need to know: Preterite Imperfect Perfect Pluperfect Present Near Future Simple Future Conditional Present continuous Future perfect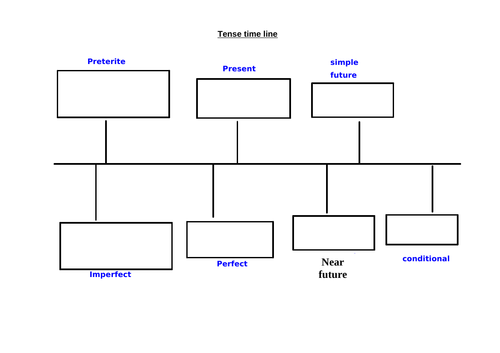 Cut and stick activity revising when to use and how to form the following tenses. My year 10,11 and 12 students found this useful and often refer back to it! Tenses: Preterite Imperfect Perfect Present Near future Simple future Conditional