9Uploads
477Views
56Downloads
80 math starters for a Year 1 or KS1 lesson Includes Missing numbers Numbers to 100 2D Shape 3D Shape Counting in 2's Counting in 5's Counting in 10's Addition (including missing numbers) Subtraction (including missing numbers) Place Value Reasoning Money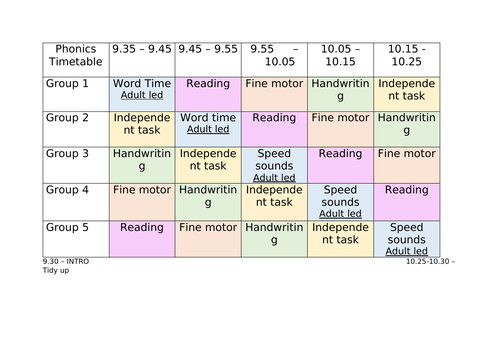 Timetable ideas for an hour phonics carousel. In the style of a guided reading carousel to support all children in a 1 hour session.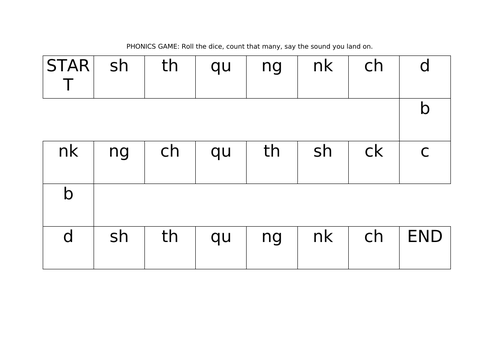 A fun game for EYFS and KS1 children to practice their phonics knowledge and sounds. It also allows for development of following rules and turn taking. 10 printable games.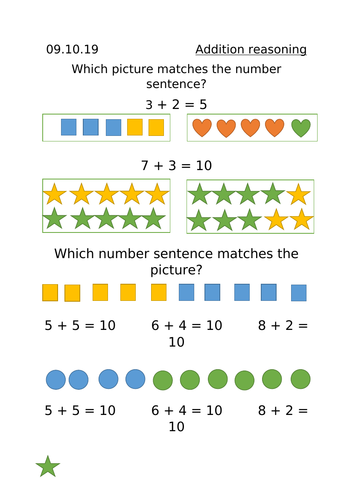 Resource to help children make connections between number sentences. Resource to support children moving from abstract to pictorial. Available in colour, and black and white.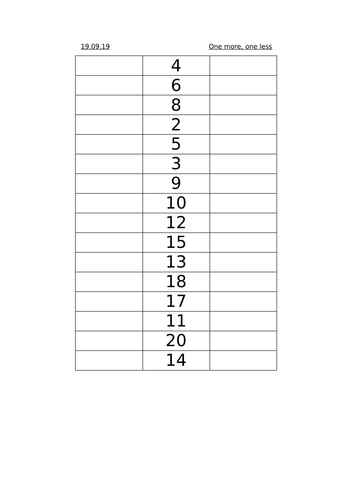 Easy resources for children to complete independently. Children to read the number and write the number one more, and the number one less.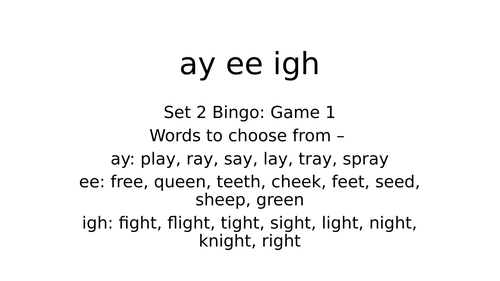 Set 2 Phonics Bingo 4 Phonics Games Includes sounds: ay, ee, igh, ow, oo, oo, ar, or, air, ir, ou and oy Perfect game for EYFS, Year 1, Year 2, and beyond. A brilliant intervension phonics tool.
This resource is the star toppers to careful counting wands. This resource is downloadable to be edited to whichever numbers of your choice. Perfect for careful counting, number bonds and many more lovely magical maths activities.
This document has green words for all phonic sounds. Perfect for teaching phonics online or in the classroom.
80 math starters for a Year 1 or KS1 lesson Includes Missing numbers Numbers to 100 2D Shape 3D Shape Counting in 2's Counting in 5's Counting in 10's Addition (including missing numbers) Subtraction (including missing numbers) Place Value Reasoning Money