5Uploads
877Views
816Downloads

Knowledge revision cards for the whole Weimar and Nazi Germany unit (Edexcel) Students to put cards in chronological order and then try to add the date cards. Key words/questions in red, so students can go beyond knowledge testing.

Year 8 lesson - all printing included in the lesson. Worked well, got students to think for themselves.

This lesson looks at the reason for the continuation of anti-Semitism in the 20th century. It was made during lockdown, so geared as a virtual lesson, but can easily be done in the classroom.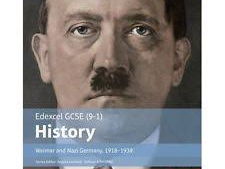 First 9 lessons of the Germany unit - although this is in chronological order rather than the order of the new book.