worksheets for you
Language worksheets and powerpoint presentations in German and French
23Uploads
5k+Views
2k+Downloads
Language worksheets and powerpoint presentations in German and French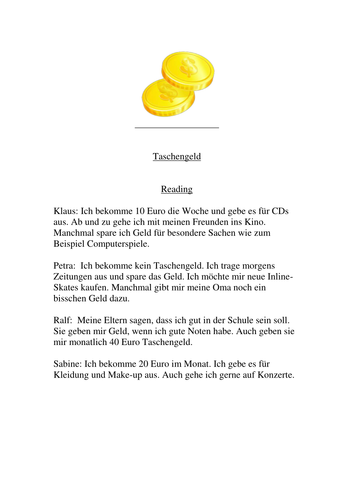 This resource is excellent as it covers an everyday life topic. It is a reading exercise on a medium level. The students I worked with have to save up pocket money and like to do little jobs in order to earn it.
Pupils learn about 3 rd person pronouns and apply knowledge. Lesson plan, worksheet and powerpoint is provided.
At the end of this teaching unit the pupils will be able to understand French questions posed at a job interview. They will be able to respond with appropriate answers.
This resource is aimed at the German A-Level student covering the topic German culture. It tackles issues that most people encounter during the coronavirus outbreak. Therefore this resource might be appealing to the young person. The resource is about a hygiene star, that has been introduced a long time ago in restaurants and hotels in Germany. This star has become very important in recent times, when restaurants and hotels were reopened during the pandemic.