30Uploads
15k+Views
7k+Downloads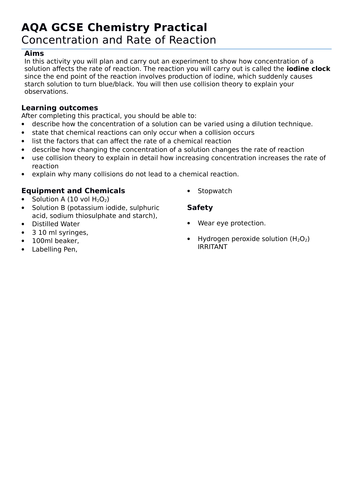 Practical worksheet with questions on the iodine clock reaction. Students use syringes to alter the concentration. Time the reaction and analyse the results. Suitable for any GCSE chemistry rates lesson looking at the effect of concentration.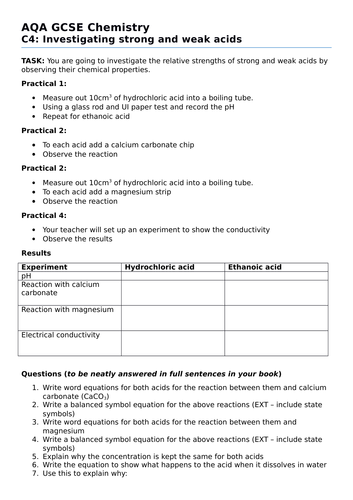 Practical worksheet exploring the reactions of hydrochloric acid and ethanoic acid. Looks at reactivity and conductivity. Includes questions and answers.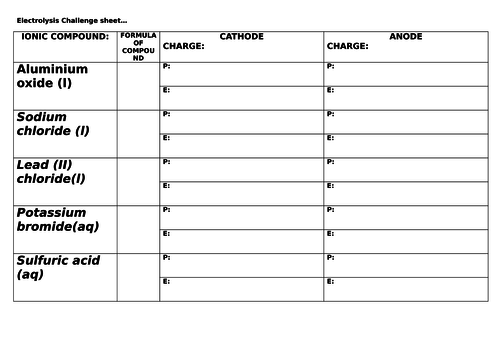 Challenge sheet covering key electrolysis reactions (aq) and (l). Students write the products and equations for each reaction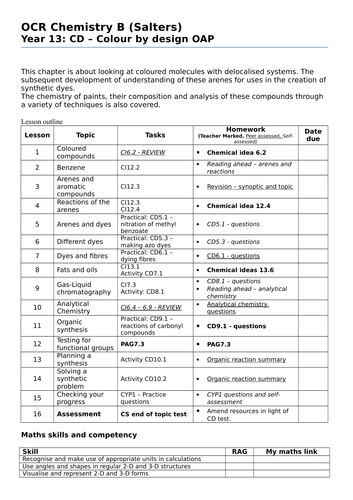 Topic overview, review and reflection sheets for the OCR (B) Salters A Level chemistry course (new specification). Includes: Elements of Life, Developing Fuels, Elements from the Sea, Developing Metals, Oceans and Colour by Design. MORE COMING SOON!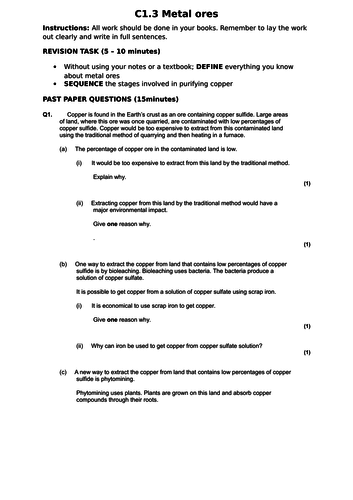 Each sheet contains a 10-15 revision task, followed by examination questions. Answers are included.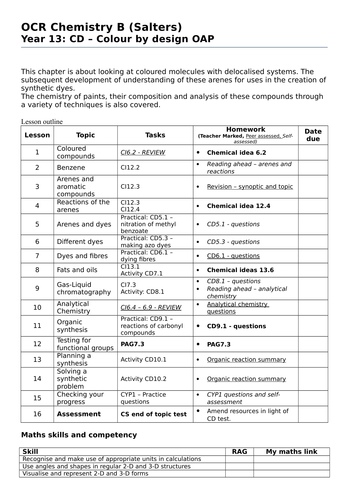 CD - Colour by Design. Topic overview and reflection sheet. Includes guidance for suggested homeworks, PAGs and evaluation.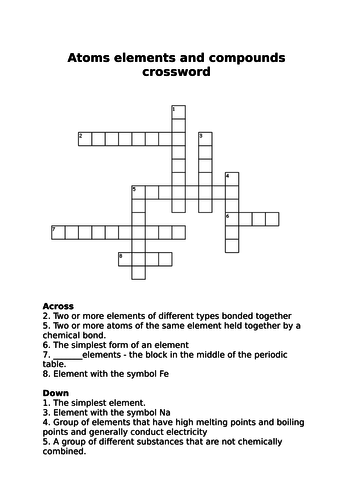 Atomic structure crossword. Using key words/terms. Answers included on page 2.