30Uploads
15k+Views
7k+Downloads

Contains diseases, hormonal coordination and nerves quizzes.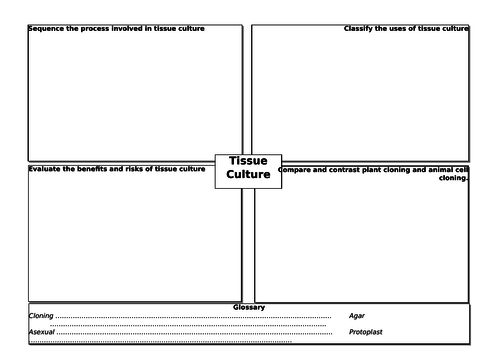 GCSE biology only. Tissue culture revision resource. This is a revision mat, covering the stages of tissue culture, uses, benefits, concerns and comparison to animal cloning.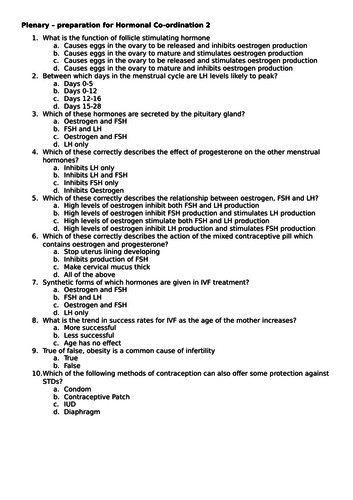 Quick multiple choice quiz on key ideas of hormone coordination. IDeal starter, plenary or revision.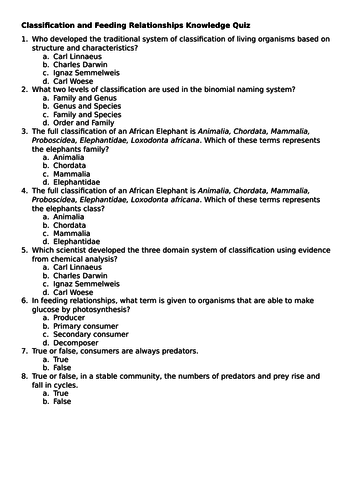 Quick multiple choice quiz. Ideal for starter, plenary or revision.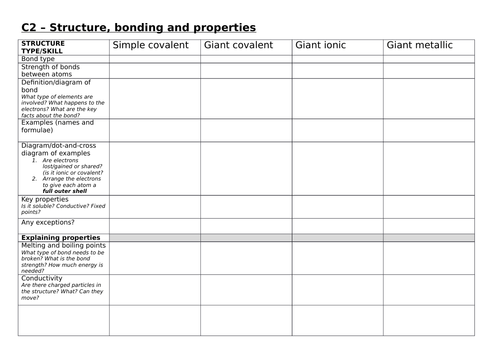 Overview sheet of bonding and structure for each of the four types of structure. Uses key questions to prompt recall of knowledge of this topic.

Revision mats (topic on a page) for the AQA C1 chemistry unit.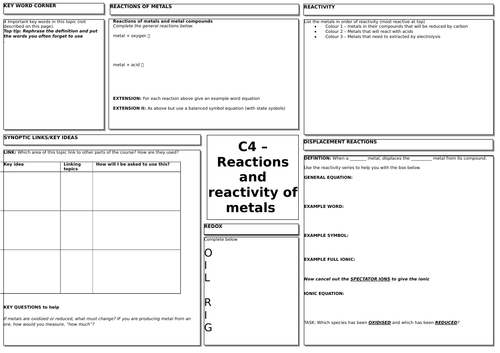 Reactivity of metals (AQA) on a page. Contains areas for key words and processes.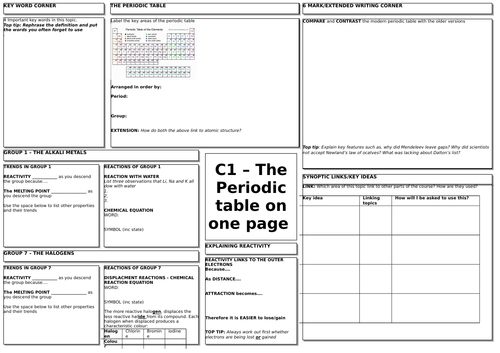 Topic on a page for AQA GCSE chemistry. C1 topic - The periodic table.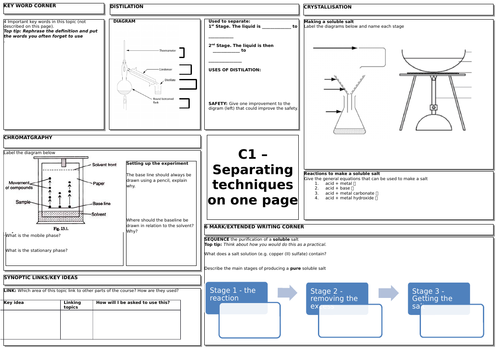 Topic on a page for separating techniques. Suitable for any separating techniques chemistry.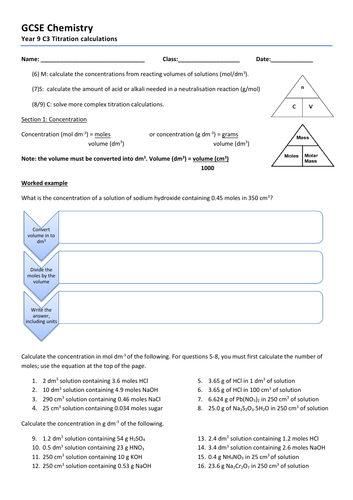 Booklet that takes each student through the concentration calculations. Building up to completing a whole titration calculation that is unstructured. There are 38 practice questions, plus the worked examples. The questions are grouped by challenge and includes unit changes as well. Random questions could be used to spot-check whole-class understanding.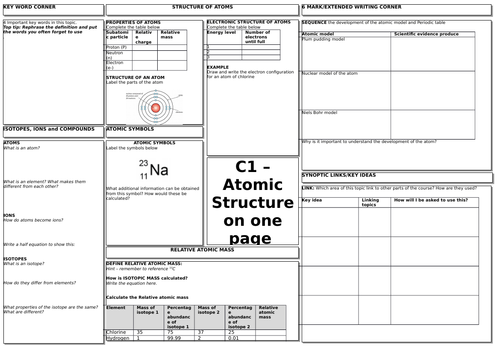 Structured revision mat to help students with the AQA revision for the topic C1.1.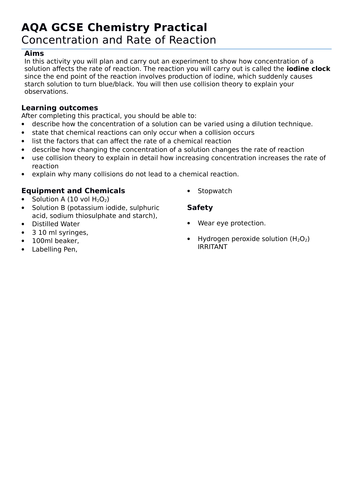 Practical worksheet with questions on the iodine clock reaction. Students use syringes to alter the concentration. Time the reaction and analyse the results. Suitable for any GCSE chemistry rates lesson looking at the effect of concentration.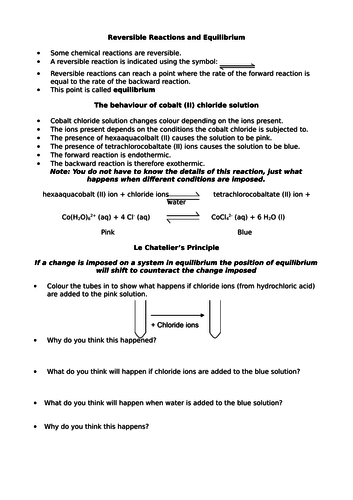 Worksheet to go with the classic chemistry demonstration of the equilibrium of colbalt chloride. Students observe the reaction, make predictions, colour in the test tubes and answer the questions. Can be used with the AQA GCSE chemistry 9-1 C6 topic. Or any other equilibrium lesson.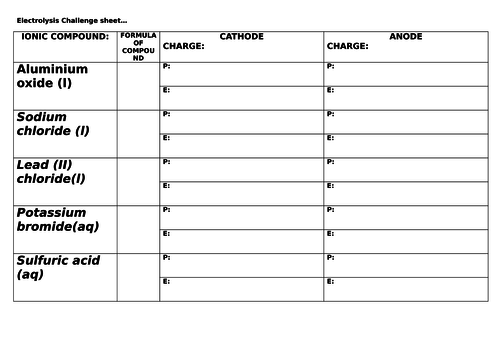 Challenge sheet covering key electrolysis reactions (aq) and (l). Students write the products and equations for each reaction