science_monkey's shop
Awesome, high quality resources, lovingly prepared!!
7Uploads
129Views
21Downloads
Awesome, high quality resources, lovingly prepared!!

A worksheet for students to demonstrate their understanding of how metal and non-metal atoms form ions, in order to participate in ionic bonding. Differentiated resource: Worksheet scaffolded to facilitate completion of electron configuration diagrams (of atom/ions) by less able students. Alternate version allows students to draw diagrams themselves.

Worksheet to help familiarize students with use of symbols to represent elements on the Periodic Table. Worksheet includes: Brief introduction to naming convention Search and find task Spelling with symbols Short question section to help students identify people/places/things that the elements are named after. Answer sheet included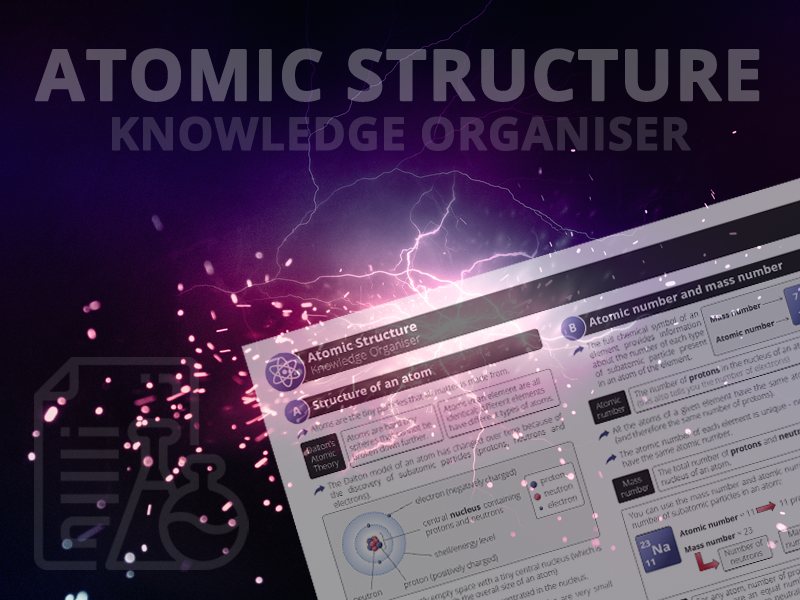 Atomic Structure Knowledge Organiser identifying the key information students need to know for Edexcel 9-1 Combined Science Topic CC3a (Atomic Structure). Key information on: Structure of an atom Atomic number and Mass number Isotopes Calculating relative atomic mass (Ar) Best printed on A3 paper

Black & white/coloured printable versions of the Periodic Table of Elements. Periodic Table shows all 118 known elements Easily printed /scaled to large size for display Group and period number labeled for convenience Coloured versions help identify well known groups (e.g. alkali metals, noble gases, etc.) Perfect for KS3/KS4/GCSE Science

Worksheet helping students understand how electrons are arranged in atoms. For the first 20 elements, students are to: calculate the number of protons, electrons and neutrons present complete the diagrams to show the electron arrangement write the electronic configuration in numbers

Worksheet helping students ascertain information about the atomic structure of elements from the Periodic Table. Student will learn how to determine the number of each type of subatomic particle for every element. Lots of calculations to be done!

Worksheet helping students become familiar with the structure of atoms and the three basic subatomic particles (protons, electrons and neutrons). Worksheet provides students questions concerning labeling a diagram of an atom recalling the properties of the subatomic particles (relative mass, charge, etc.) exam style multiple choice questions limitations of models of atoms