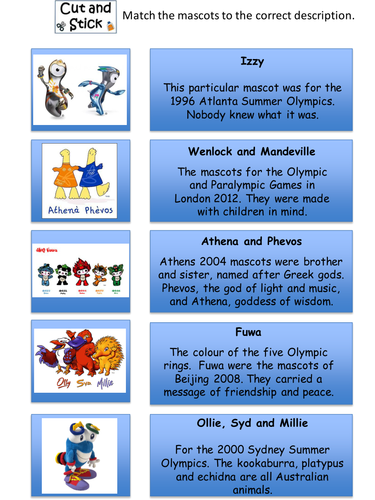 A lesson to match old Olympic mascots to descriptions, to follow information about the Rio mascots on https://www.rio2016.com/mascots/#!home and to design their own Olympic and Paralympic mascot. Additional work on fact files for their creations.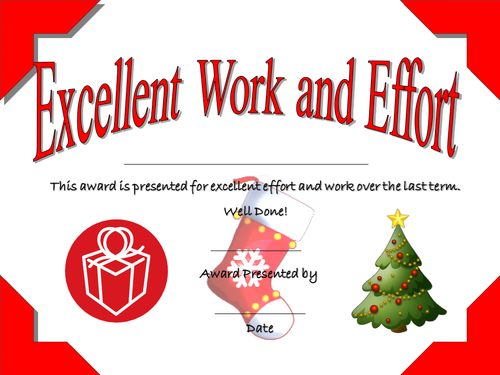 Please comment. Thank you.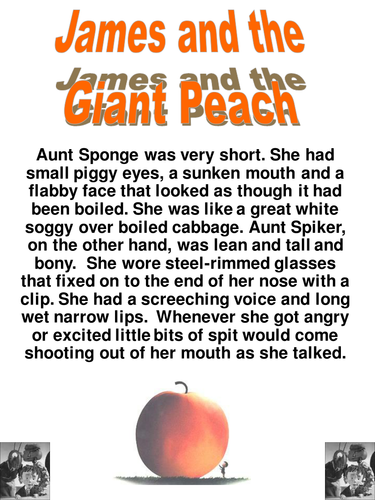 A short lesson for pupils reading below 9.5 years. The pupils love this lesson and still remember it now. Please comment.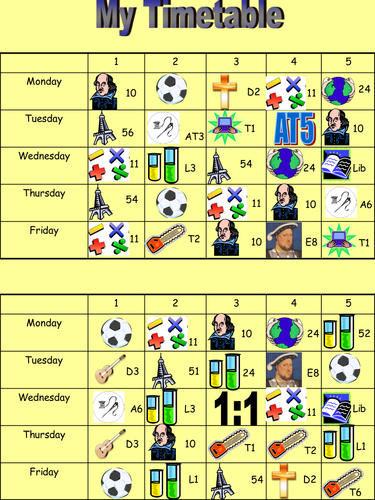 This was adapted for different children at a mainstream school. It can be easily adapted as symbols for all secondary subjects are there. Please comment. Thank you.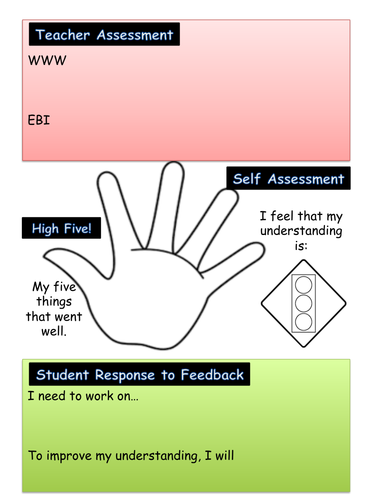 Write feedback to your students, allow them to self-assess and respond with their next steps. Works well.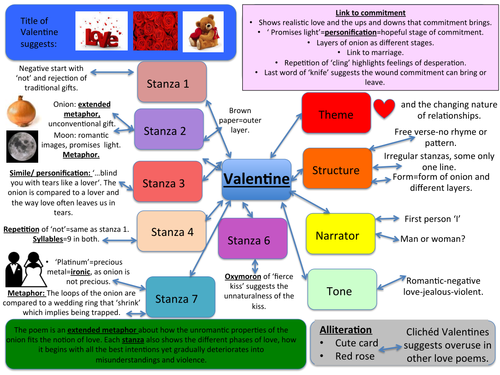 A revision tool for studying the poems Cousin Kate and Valentine. Useful to stick in pupil books, display on the wall and to use as a lesson resource. My pupils have found this very useful.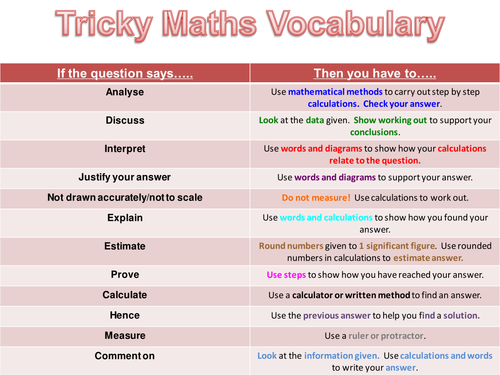 I used this for Functional Skills level 2 but it can be used for developing knowledge of the trickier vocabulary, from KS3 onwards.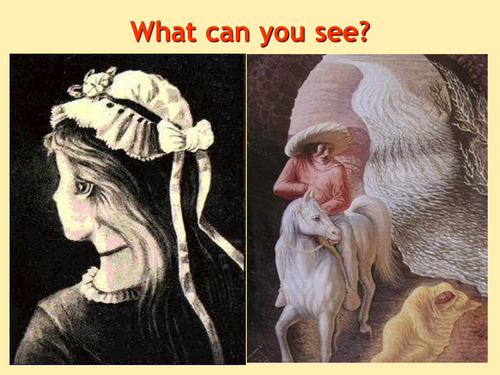 One man band clip, engaging and differentiated resources. Worksheets are on the pp-print as a whole slide.
A lesson on the Listeners poem. The instructions for the activities I used and the worksheets are all on the PowerPoint slides, with the same PowerPoint to accompany the lesson.
Used for an English module on Criminal Minds. Pupils use their imagination to pretend they are a prisoner in Alcatraz at night. They then write a poem based on senses and other feelings. Differentiation is included with sentence starters and word mats for the senses, and for other feelings with pictures. Please comment.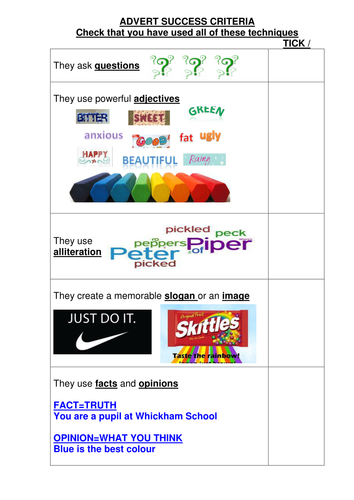 I based this on a year 7 other worlds topic. Resources include Virgin Galactic adverts with s&l exercise, a writing frame for an advert, success criteria for designing an advert and a linked peer assessment sheet.
Used as a revision exercise. Pupils named the quadrilateral and had to write properties of them in the box.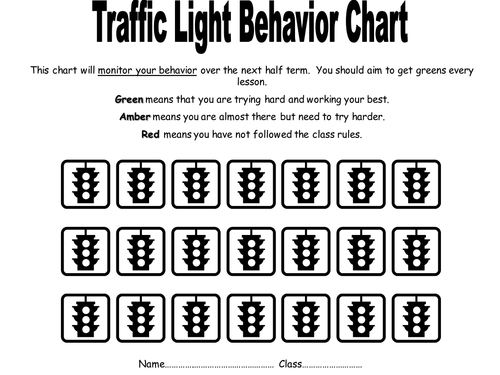 This is a chart that can be used to monitor children's behavior over a period. This could be used over lessons/days/weeks and it's good to show parents. If a child is misbehaved and gets a red light, notes can be made as to why, and to determine if there is a pattern.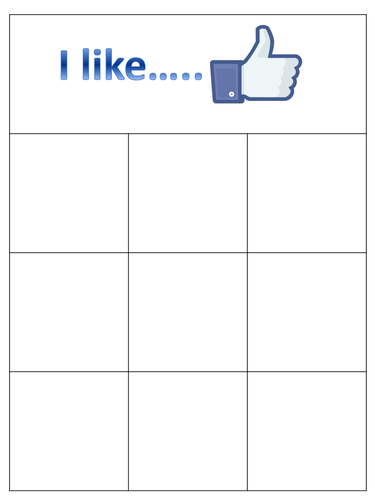 A cut and stick exercise to get to know what pupils like and dislike doing in class. Useful when meeting a new class.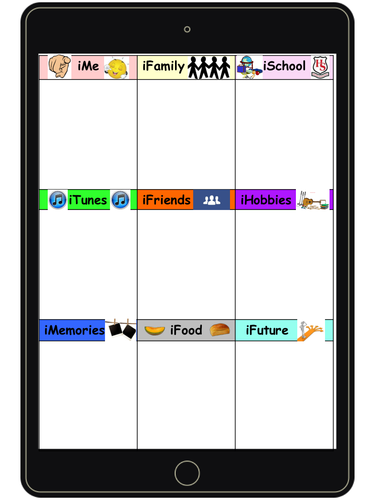 A different way to engage pupils for work on autobiographies. Pupils can start with filling in the iPad, which can then lead to further extended writing. Pupils can then make a list with pictures in the bucket, then write about one of these adventures coming true. Then pupils can write an acrostic poem. A few lessons to get to know pupils.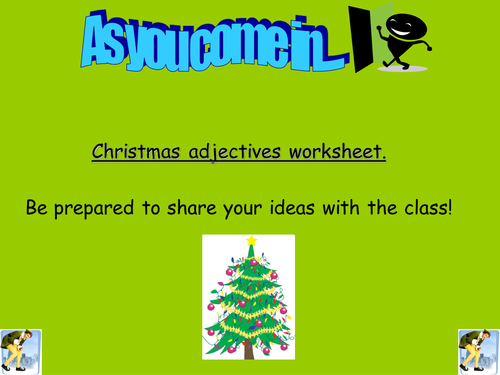 The students absolutely loved this last year so I thought I would share. You can get more into the theme by getting them to wear Elf hats. I am going to try that this year! Can be adapted for higher grades.