5Uploads
288Views
33Downloads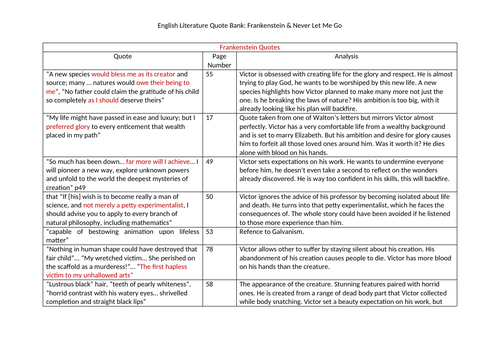 Important quotes with some analysis with page numbers for these two texts!
Three timelines on recruitment, changes in the navy and changes in the army - all 3 sub themes come from the changes in organising the military. All subject content is summarised into 3 simple timelines that can even act as essay plans! This is a series of notes made from using a range of A-Level Irish history textbooks to help me understand the context and back story of Barry's novel. Detailed notes and a simplified timeline :) Made in mind for A-Level English Literature AQA, WW1 and its Aftermath Focus on 1880s to 1922: The 1st, 2nd and 3rd Home Rule bills Growing feelings of unionism in Ulster and the growth of the UVF. The return to arms Roles of British PMs (Gladstone, Asquith and DLG) The emergence of Sinn Fein Trade Unions in Ireland - General Strike and the Lockout of 1913 to 14 The Easter Rising The War of Independence and the partition of Ireland. James (Jim) Larkin and other figures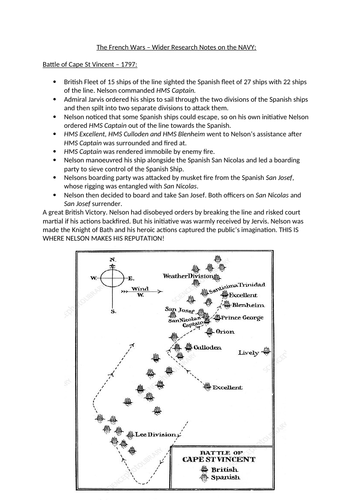 These are some wider in depth notes made on NAVAL engagment during the French Wars. Brillaint for those aiming for A/A* and perfect for gaining an understanding of several other chracaters that could feature on that Section A question in the summer 2022! :) Include: Battle of Cape St Vincent 1797 Spithead Muntiny Nore Munity Battle of Camperdown Battle of Copenhagen Spainsh Navy Collingwood French Navy State of British Navy Chasing the French THE BATTLE OF TRAFALGAR!!!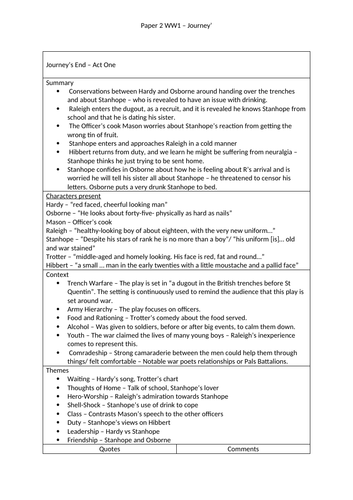 This is a useful document where the whole play is summaries into just a couple of pages! For each scene you should expect to find… Summary of what happens Characters present Context Themes Key quotes with comments FOR JOURNEY'S END - R.C SHERRIFF