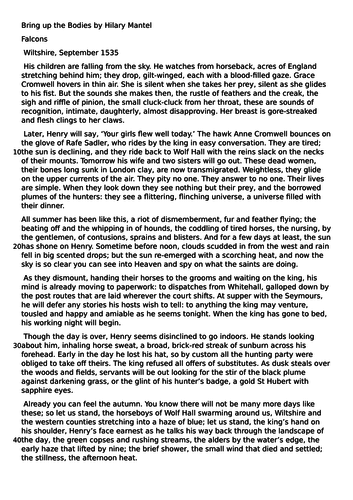 A lesson exploring an extract from Hilary Mantel's Bring Up the Bodies for AQA Paper 1 Question 3 (How does the writer use structure…) Includes model paragraph, list of structural features, sentence stems and peer assessment activity. Suitable for KS4 students. Tailored towards the AQA spec but could be adapted to suit other exam boards.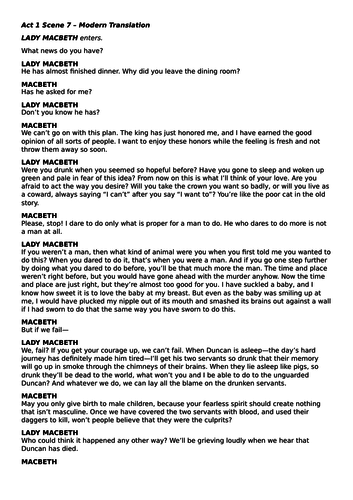 A set of 2 lessons exploring Act 1 Scene 6-7 of Macbeth. Suitable for KS$ and high ability KS3.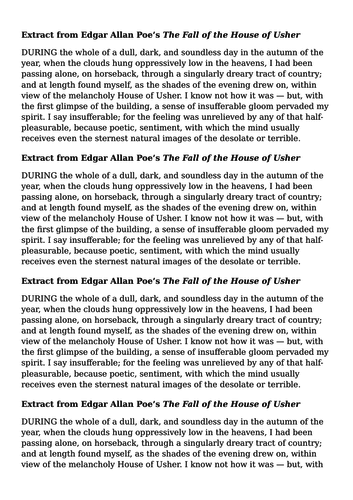 A full lesson exploring question 2 (How does the writer use language…) on the AQA Language exam Paper 1. Lesson includes a model paragraph, sentence stems and success criteria. Suitable for KS4 students. Could be adapted for other exam boards.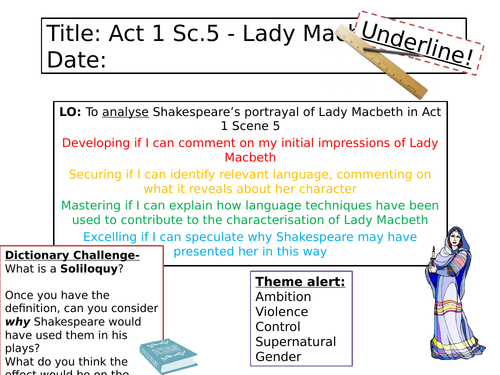 A lesson focusing on the character of Lady Macbeth in Act 1 Scene 5. The PPT includes detailed annotations on LM's "The Raven himself..." soliloquy, sentence stems for independent language analysis and a peer assessment task.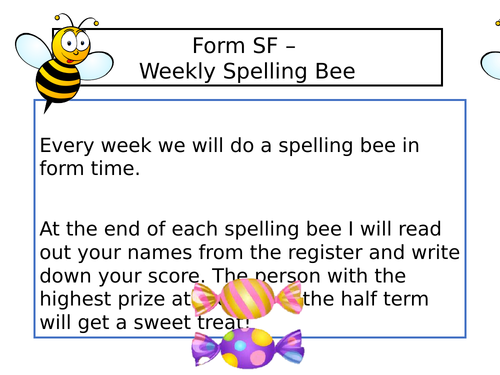 8 slides of spellings suitable for KS3 students that I do with my tutor group each week.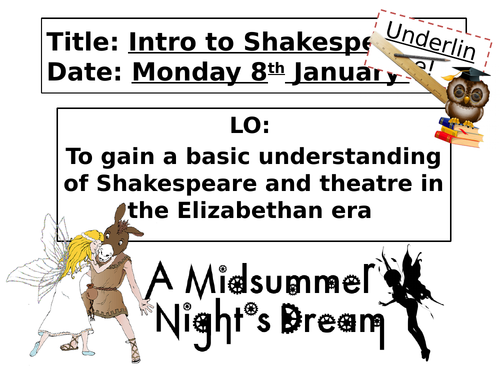 A lesson introducing students to the context of Shakespeare. I used this as an intro to A Midsummer Night's Dream but would be suitable for an introduction to any of his plays. Suitable for KS3 students.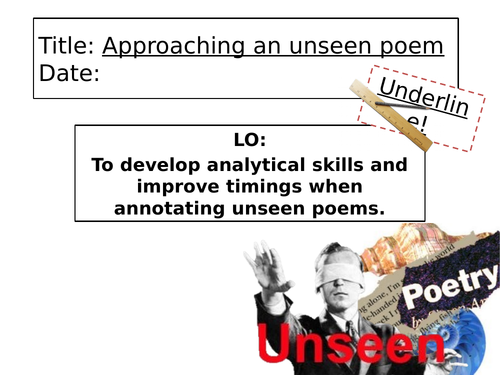 KS4 lesson aimed at showing students how to approach an unseen poem for this element of their Literature GCSE exam. Students begin by analysing a model paragraph for Mametz Wood, discussing how it relates to the exam mark scheme. They then explore the poem Against Road Building by Sophie Hannah using the MITSL structure. Finally they will complete a timed response.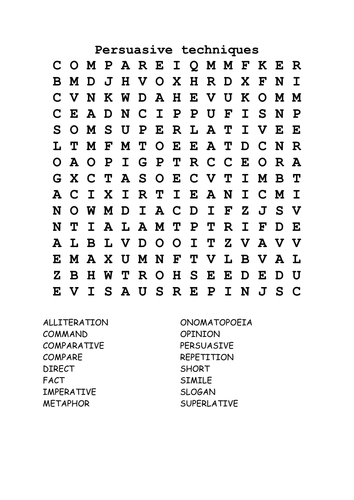 Two lessons looking at speech writing using WW1 as a stimulus. Students analyse a speech from Private Peaceful and use it to plan and write their own persuasive speech.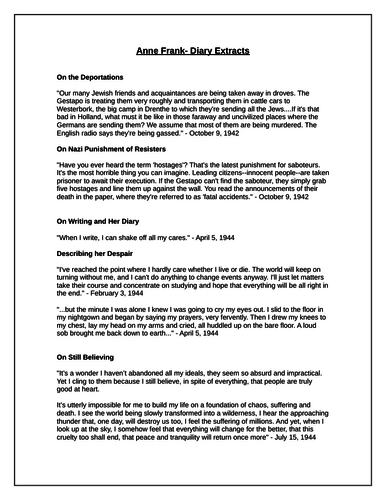 A set of two lessons exploring the persecution of Jews during WW2, to act as a stimulus for non-fiction letter and diary writing. Would be useful alongside a study of The Boy in the Striped Pyjamas or other WW2 related fiction texts.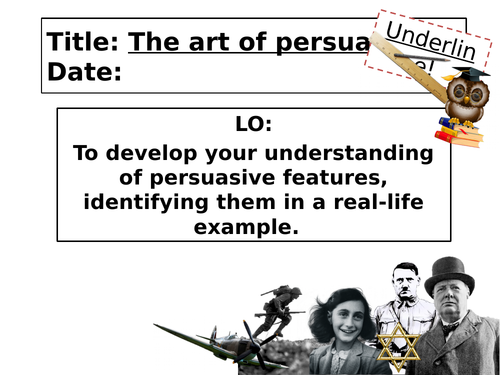 A lesson designed to get students thinking about what makes a successful and persuasive speech. Students analyse a famous speech by Churchill, analysing the language used and commenting on the effect.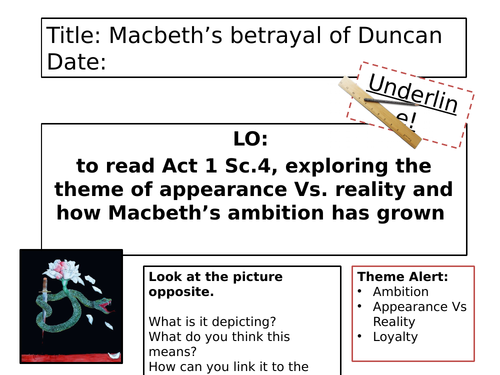 A lesson exploring the use of contrasts in Act 1 Scene 4 of Macbeth. Suitable for high ability KS3 (might need simplifying slightly) and KS4.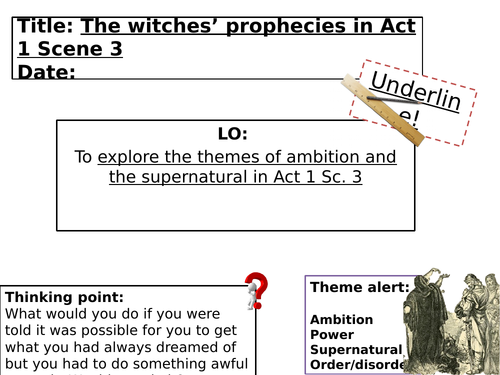 A lesson exploring Act 1 Scene 3. Students will analyse key quotes and consider how they present characters and themes. There is also a persuasive writing activity that uses this scene as a stimulus. Suitable for high ability KS3 and KS4.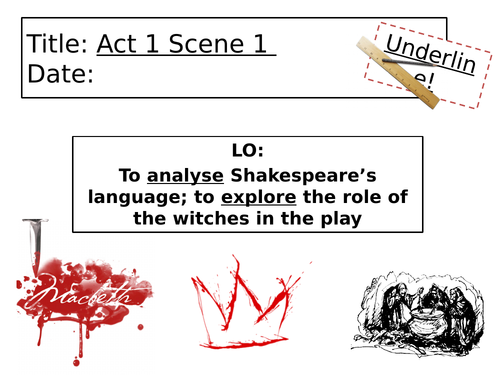 A lesson introducing students to the opening scene of the play (The Witches). Lesson includes annotations on the scene, a model paragraph and sentence stems for students to explore the use of language to create tension in the scene. Suitable for high ability KS3 and KS4.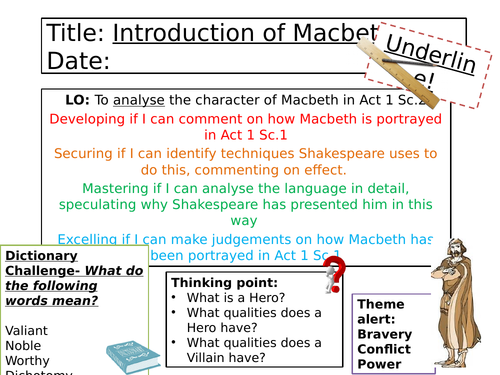 A lesson exploring the presentation of Macbeth as a noble and brave war hero in Act 1 Scene 2. Suitable for high ability KS3 and KS4.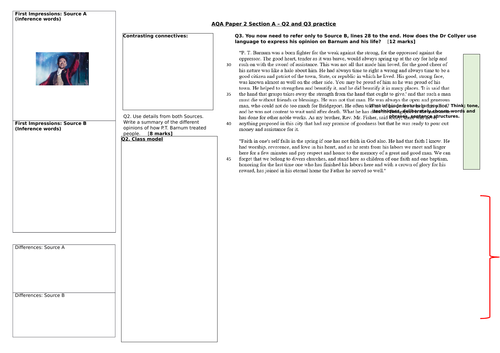 An A3 worksheet designed to scaffold the skills students will need to answer Q2 and Q3 of the AQA Paper 2 Language exam. The resource uses 2 extracts (21st and 19th Century) looking at the life of PT Barnum. As a starter, I got my students to watch the trailer for The Greatest Showman and we discussed what inferences we could make from the film's portrayal of him. We then looked at the extracts and worked through the first few boxes on the worksheet together. They then completed at independent paragraph on Q3. Suitable for KS4 students.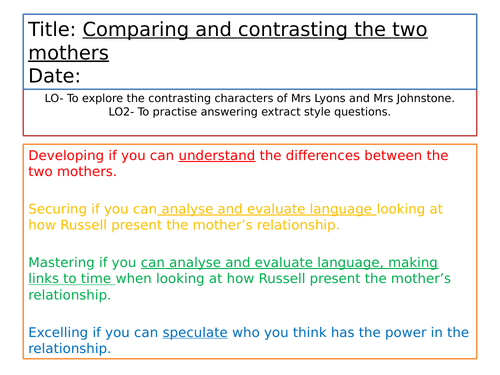 A lessons that aims to compare and contrast the two mothers in the play. Contains sentence stems practice PEELD paragraph. Suitable for KS3.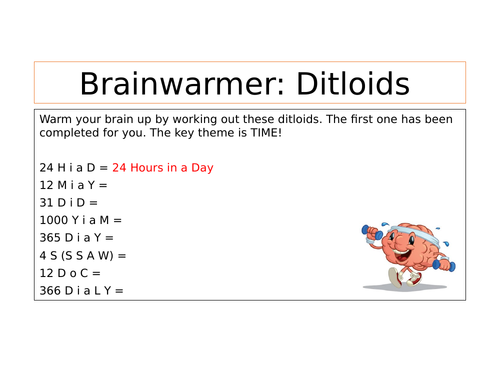 A lesson exploring the theme of superstition in Blood Brothers, including a model PEELD paragraph with success criteria. Suitable for KS3.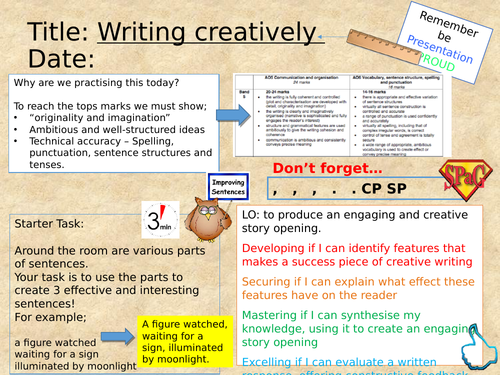 Lesson to develop creative writing skills, would be suitable for both KS3 and KS4 and can be easily adapted for different exam boards. Students practice SPaG skills, look at a range of model paragraphs and analyse them and then use a learning grid dice game to help them writing a creative piece of their own.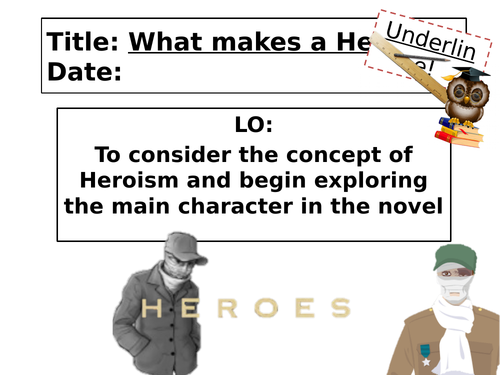 Scheme of Learning exploring Chapters 1-8 of Heroes by Robert Cormier. Suitable for both KS3 and KS4. *Extracts copyright of author Robert Cormier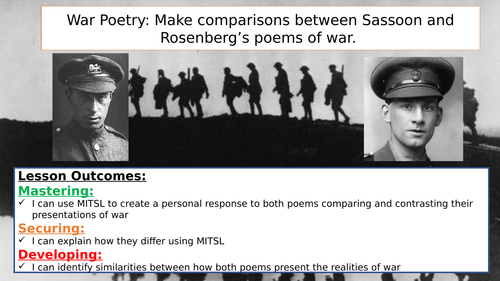 A set of 3 lessons focusing on two World War 1 poems; Siegfried Sassoon (Counter-Attack) and Isaac Rosenberg (Break of Day in the Trenches) plus a comparison lesson. Suitable for KS3 or low ability KS4.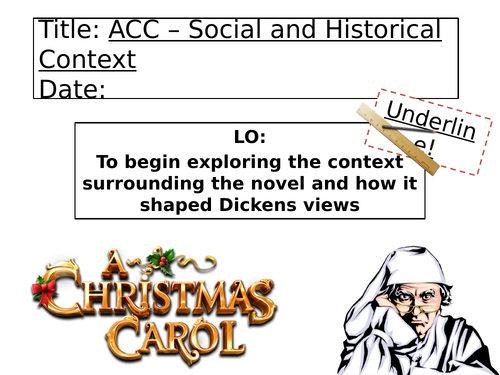 A lesson exploring the context surrounding the novella. Useful as a way of introducing KS4 students to the contextual information surrounding the text.