71Uploads
11k+Views
2k+Downloads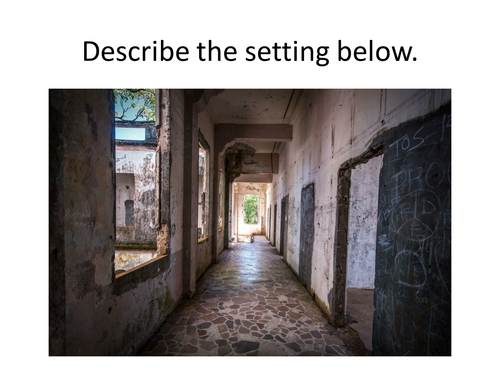 Thirteen narrative/descriptive tasks that could be easily dropped into a current scheme of work. They could also be used as stand alone activities/assessments/cover lessons or as homework tasks. All tasks have an image to help support learners.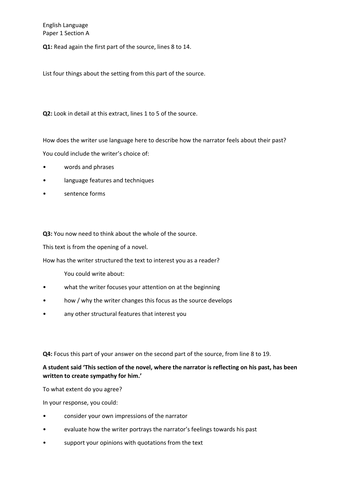 One full paper based on an extract from The Kite Runner. The questions are on a word document, which means that you can easily copy and paste them on to a document your school may already have. Line numbers are included, so this can easily be used as home learning or for a cover lesson too. Section B includes a descriptive and narrative task.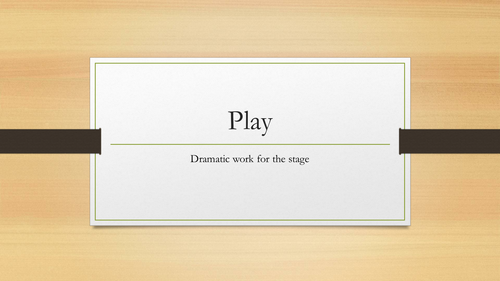 50 key words that cover the majority of texts within this exam. Can be used for displays, as revision cards, or as key words for students to learn each week.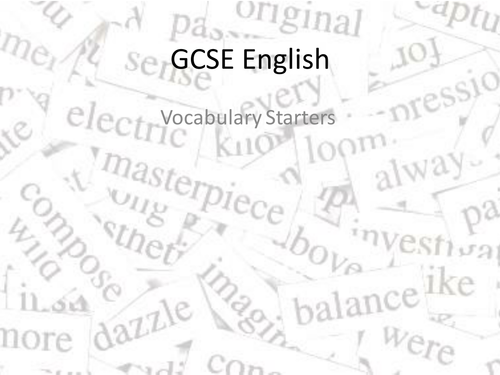 40 starters that are designed to improve the vocabulary of students. These can easily be dropped in to any scheme of work, or set as homework challenges. They could even be used as intervention tasks for students that are struggling with their vocabulary. No further resources are required and there are some tasks that will easily fit into the teaching of any text.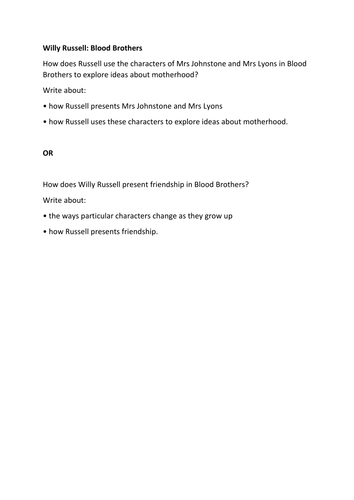 Ten questions in total on Blood brothers. The questions are presented in a similar style to the exam where an option of two questions are given. The questions explore a range of characters and themes.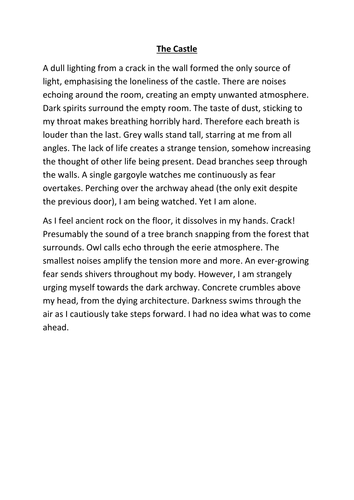 This resource pack contains three Gothic extracts from students' work that can be used in a variety of ways. I've found that asking students to read them and then rank them, in order of the most effective, starts some excellent discussions. Also included are two sheets that they can stick in their books and refer to throughout the year. One encourages them to expand their use of sensory related vocabulary and the other reminds them of different techniques they could use in their writing.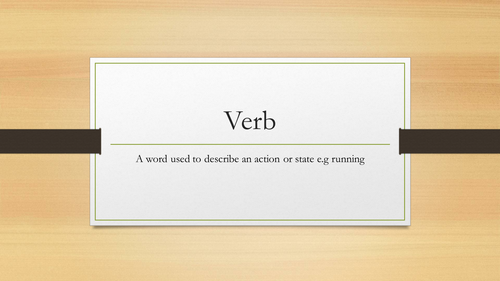 50 key terms that can either be used as a classroom display, flash cards or as a 'Word of the Week' task for your class. The resource can be edited if you wish to use it as a quiz, so that the definition is shown after the term.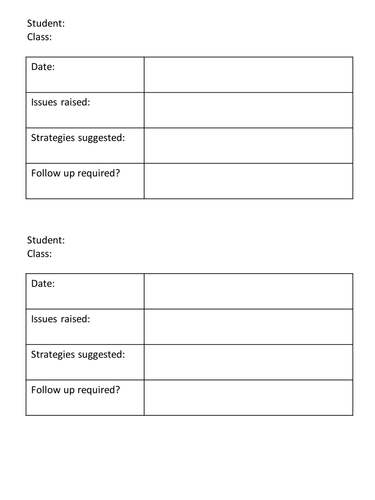 Here are five different forms that can be used to inform, plan and monitor interventions with students. There are also questionnaires for the student and class teacher to complete in order for a clear picture of the student to be gained.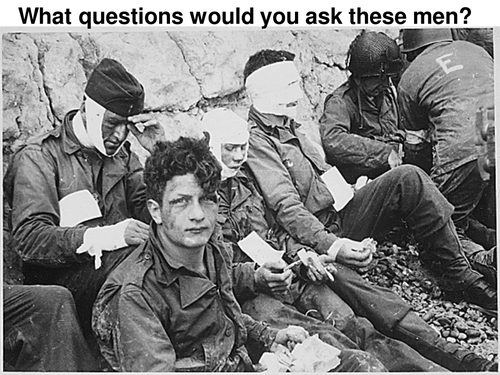 A lesson that makes links between English and History where students are encouraged to write a letter to an unknown soldier. Can be used as a stand alone lesson or within a scheme of work. It's a clear lesson for a non specialist to also use.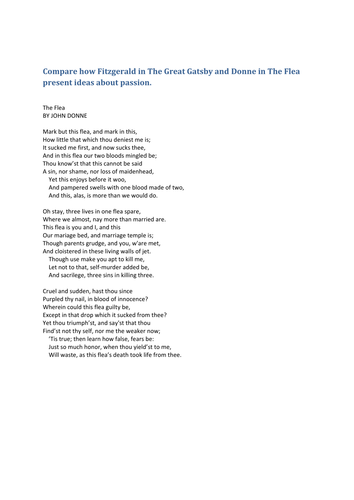 Six exam style tasks based on The Great Gatsby. Three of the tasks have been structured in the same way of Section A of the exam (Examine the view...), which allows these ones to be used early on in a scheme of work or set as homework. The other three assessments have been set up as Section C tasks, however the students are asked to compare Gatsby to one of the poems from the pre-1900 poetry anthology. This allows teachers to assess the knowledge of the class on both text types prior to starting exam practice.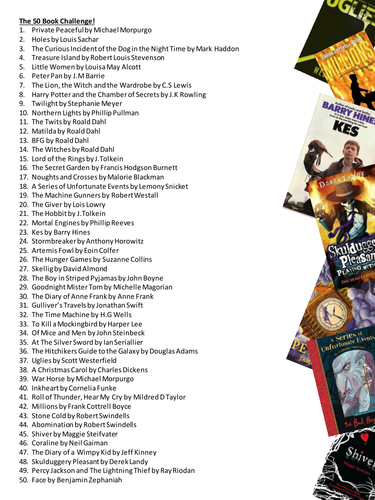 Book challenges and short tasks to engage readers. These resources can be printed and used in the library or they can be used alongside of the AR reading programme.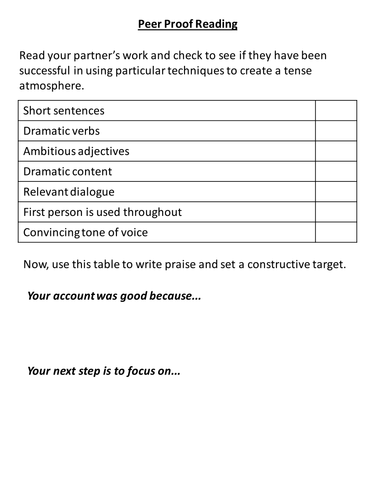 Six sheets that are based on the new English Language GCSE that can be used for KS3 and KS4. They focus on audience, purpose and SPaG, which will help reinforce to students what they should be proofreading for in their exam. These are designed to help embed the required skills for this course. One worksheet that works for fiction/non-fiction. It shows students the 'steps' in analysing language in a clear way. It moves from literal meaning to connotations and ends with the impact on the reader/audience. A clear framework which can be used to scaffold/support students at various stages of their learning. Can be used for KS3 or 4 and can easily be adapted to the life after levels programme your school uses.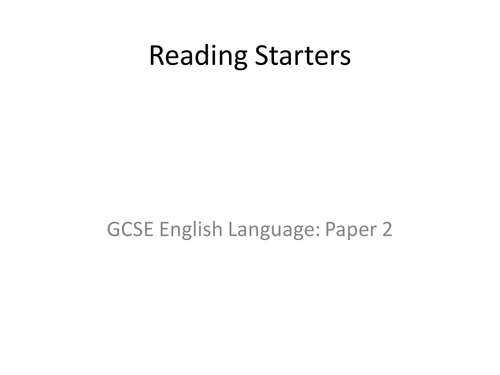 Thirty starter activities to help students practice the skill required for Paper 2 Section A. All the tasks are based on images, which makes these activities appropriate for starters, but challenging due to the lack of text provided. It will encourage students to focus on smaller pieces of text rather than selecting large quotes. These can be used in English and dropped into any scheme, but they could also be used as form activities for KS4 classes.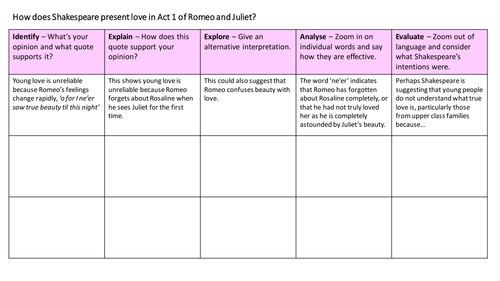 More able analysis grids with a modelled paragraph on the first slide (generic theme of love, so that they can concentrate on the writing skills). There are more specific themes on the other slides to show how the topic can be narrowed for the most able students in your classes.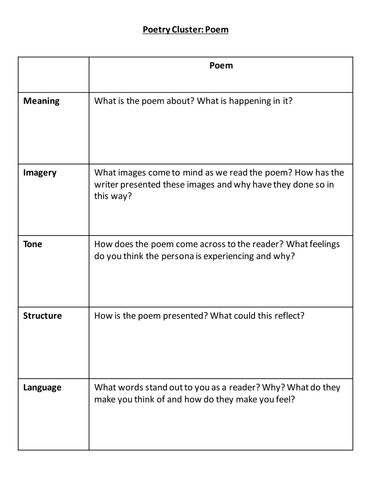 This worksheet is aimed at LA/MA students. It gives them a structure to use when analysing poetry from the anthology and also when comparing two poems. They can also use the MITSL structure when approaching an unseen poem. The main aims of these worksheets is to give LA/MA students a consistent structure to use to help them feel more comfortable when approaching this aspect of English Literature.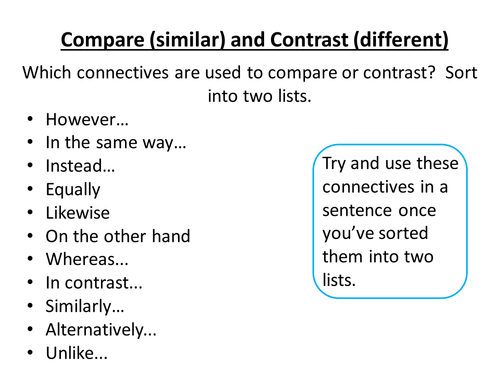 Differentiated tasks and powerpoints to help with planning lessons for various students on comparing poetry. These do focus on the MITSL structure, but can be easily adapted to match other structures. They are designed to encourage independence and confidence in this area of GCSE study.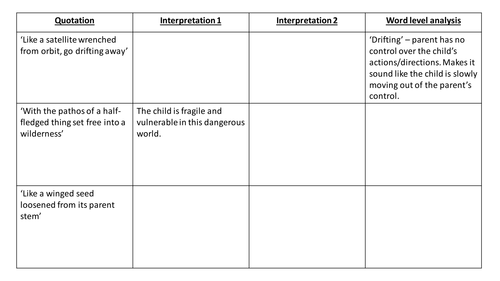 A worksheet designed to help students develop their interpretations as opposed to giving a single idea.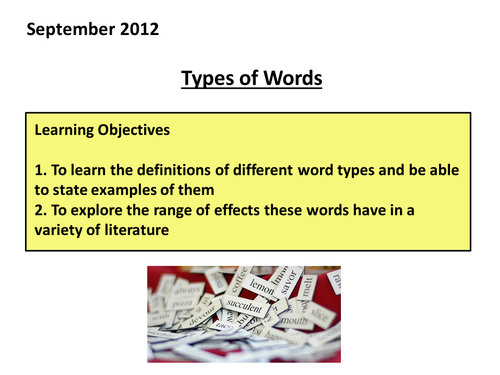 A scheme of learning that focuses on improving literacy. The scheme focuses on sentence structures, punctuation and vocabulary to match the stronger focus on SPaG in the new curriculum. This scheme is much more suited to LA/MA/intervention students rather than HA students. There are lots of visual cues to use as a springboard to writing and a quiz that ca be used at the start and the end of the scheme so that students can see the improvements they have made.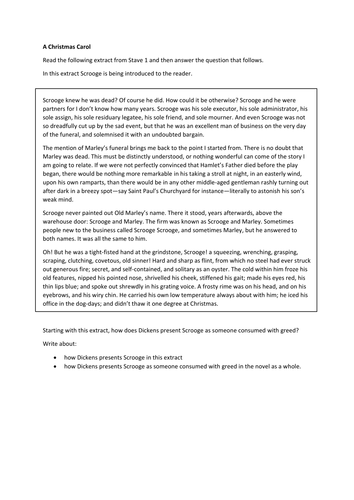 Five practice exam questions for A Christmas Carol. A range of themes have been covered in these questions such as social injustice, Christmas and redemption. These can be used for class assessments or even planning practice.