Cameron Languages
High quality, time-saving resources for French and German KS3-5. New resources for 2022
28Uploads
5k+Views
516Downloads
High quality, time-saving resources for French and German KS3-5. New resources for 2022

Series of activities based on the new WJEC GCSE German textbook. Built in reading activities, vocabulary tests, grammar, translations and quizlet live prompts.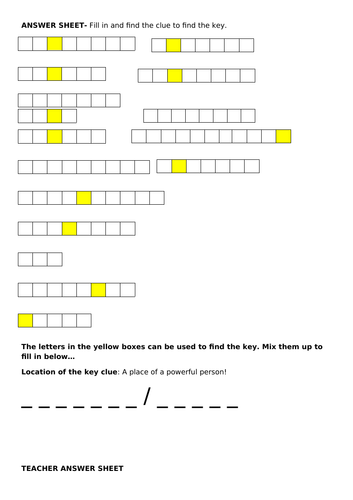 An escape room lesson based on another resource found on TES (thank you) for International Languages. Non-language specific so can be used with any MFL. Based on why study languages and can be used as a transition activity or end of term fun lesson. Teacher answer sheet included. Hint: print the last slides as stickers to be worn if/when the learners 'escape' the classroom.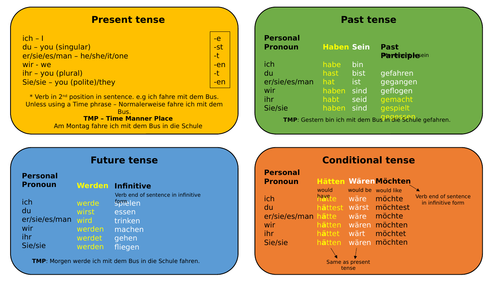 Set of 12 coloured revision cards covering tenses, modal verbs, adjective endings, essay phrases and writing improvements.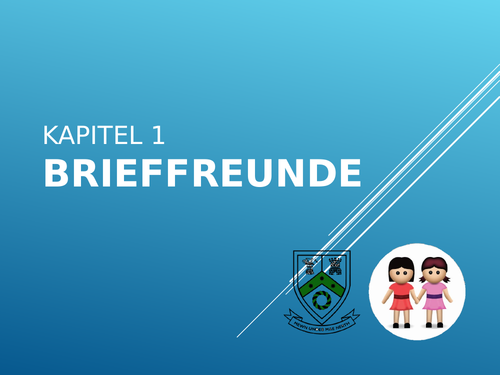 Introductory module Year 7 German, covering basics, family, animals, colours, reading, translation, assessment opportunities. Over 100 slides.

Year 7 writing German myself and family writing frame self assessment TEEP

Wales and the World Home town region GCSE German new course Series of lessons, covering all key skills, vocab tests, grammar.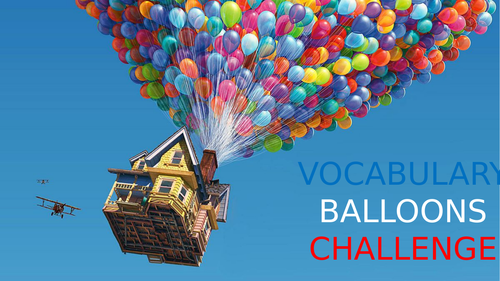 Group challenge using Balloons (required along with tape) - promotes team work, dictionary skills, problem-solving, competitive learning. Adaptable to any topic in any language.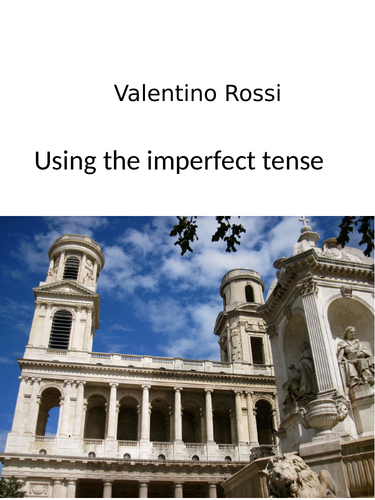 Imperfect tense French reading activity - 2 lessons Reading comprehension Translation Writing Past, present and future tense revision Printables Develops creativity in French Images within covered by CC.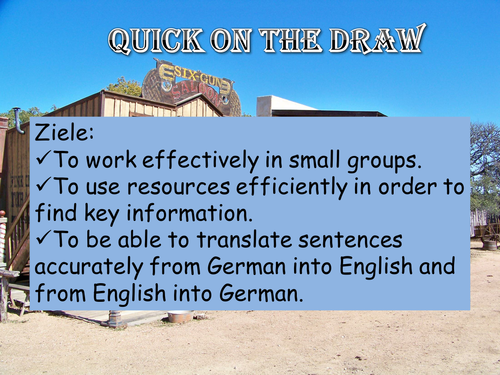 KS3/4 activity aimed at developing the following skills: group work, translation and dictation within the context of past tense grammar. German.

This PPT follows the new WJEC GCSE German textbook and has built in reading and translation tasks and answers. Also linked to the WJEC bank of online resources. Lots of reading, translation and grammar.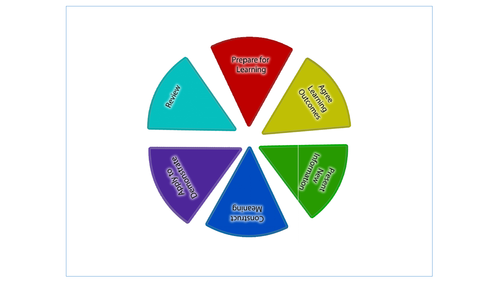 Whole stand-alone lesson on animals. Objectives: To be able to understand an unfamiliar text containing unfamiliar language. To be able to use thinking and literacy skills to work out the text. To have a greater understanding of some animals through the medium of French.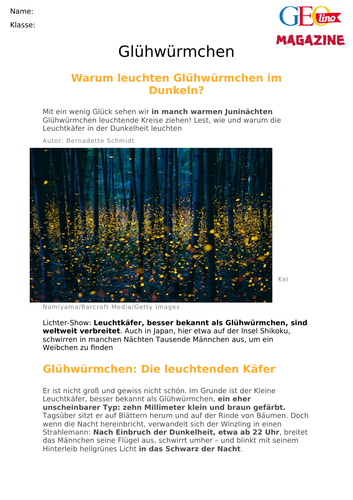 Reading comprehension and translation task on fireflies - taken from Geolino magazine : https://www.geo.de/geolino/natur-und-umwelt/19174-rtkl-gluehwuermchen-warum-leuchten-gluehwuermchen-im-dunkeln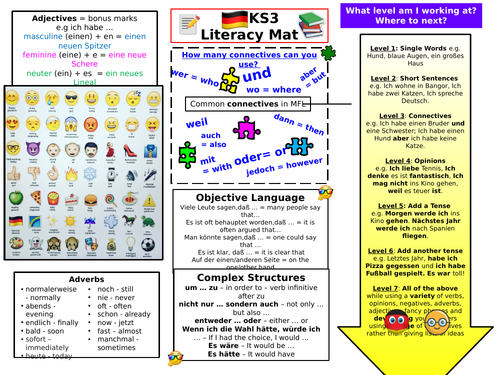 KS3 German mast for literacy. Grammar (tenses) and writing improvement.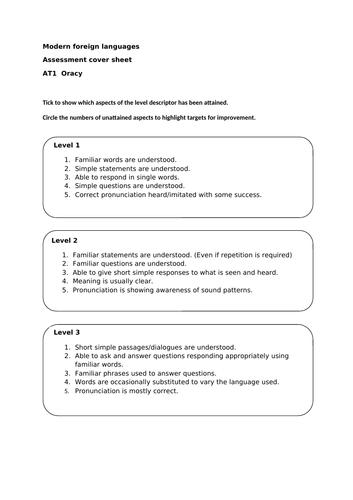 Equally useful for Peer Assessment, very user friendly and yet professional…save on your workload - print these and assess speaking for MFL officially at KS3 with these straightforward sheets that triple up also as a success criteria.

Whole lesson/s on Drogen - AS German health topic. Linked to Zeitgeist 1 book. Homework tasks - reading.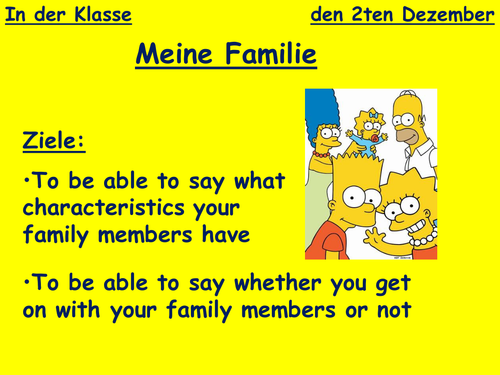 PPT and vocab for describing family members in German.