Geography Shop
Geography Teacher based in NW UK. Love trying to engage students and push their learning to its limits.
44Uploads
21k+Views
4k+Downloads
Geography Teacher based in NW UK. Love trying to engage students and push their learning to its limits.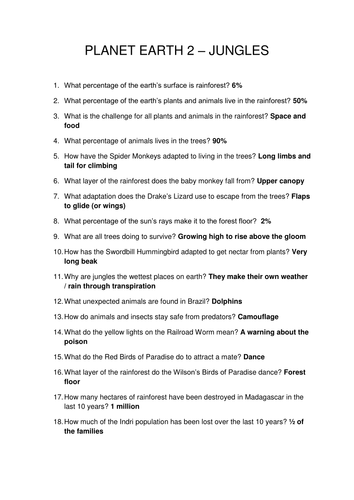 A worksheet to go along with the BBC Planet Earth 2 jungles episode. Focus on adaptations, layers and climate.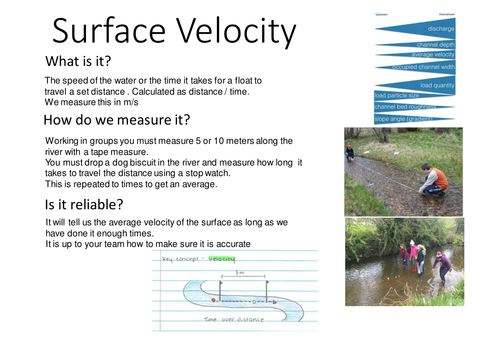 A lesson on preparing for the new GCSE rivers fieldwork for physical geography. Includes : Command words and paper 3 question preparation. Field skills - sketch practice. Examples of what techniques for collecting data they will be using in the field.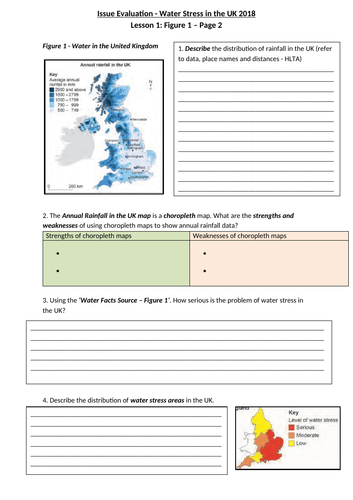 Activities and 12 worksheets to go along with the GCSE AQA Geography 2018 Paper 3 pre release materials available from AQA past papers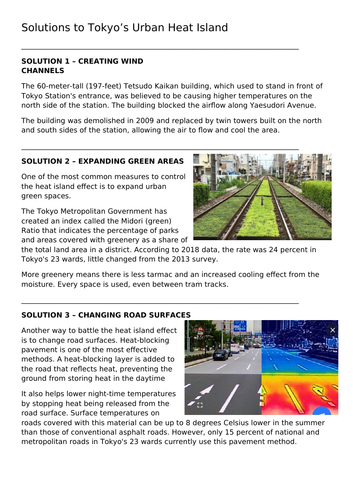 A KS3 geography lesson looking at the urban issue of Tokyo in Japan being an urban heat island and the solutions of this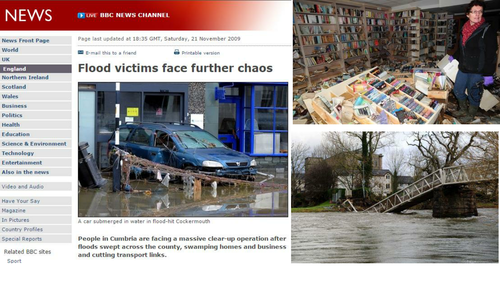 Lesson for GCSE Water on the Land. Case study of flooding in November 2009 in Cockermouth, Cumbria.
KS3 - KS4 lesson on assessing the positives and negatives of the Three Gorges Dam project in China. Lesson includes custom videos which pupils have to assess the positives and negatives. Detailed lesson plan, powerpoint, and report writing frame with challenge questions.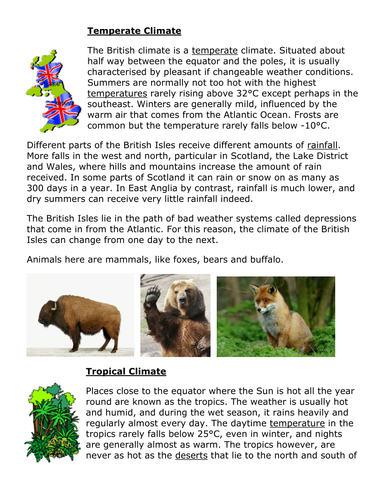 Year 7 / KS3 lesson on climate zones. Basic introduction to biomes and the climate. Pupils build on knowledge of what effects the climate and use information packs to pick out information on what each area is like. Included: Presentation Detailed lesson plan Plenary tweets Info packs Detailed worksheet with mapwork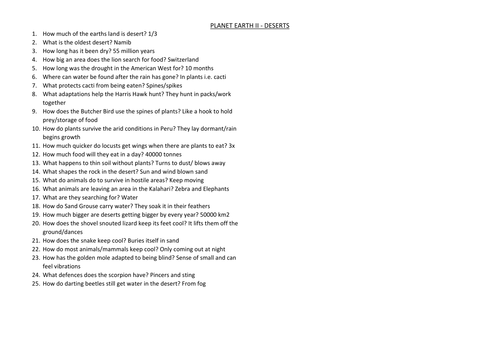 A question sheet to answer whilst watching the BBC planet earth 2 deserts episode. Concentrating on climate, environment and adaptations of animals.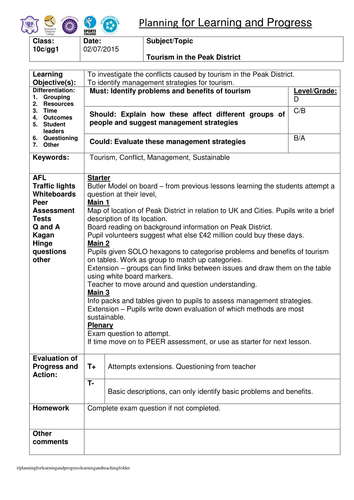 A KS4 lesson to investigate conflict and management strategies in the Peak District National Park Uses SOLO hexagons and enables pupils to find links between issues by drawing in tables! Really engaging. Includes: Detailed lesson plan Information Packs SOLO Hexagons Worksheets Example of different abilities work also included Used for outstanding observed lesson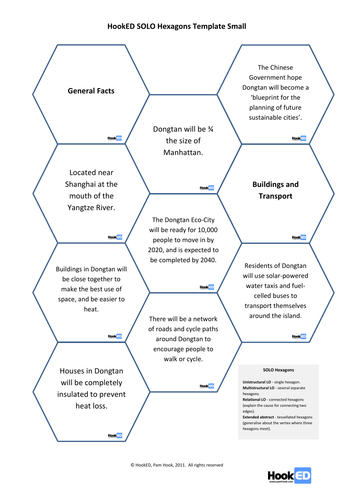 A KS3 lesson about sustainable development in China. Uses SOLO outcomes and hexagons for pupils to find links in sustainability. Engages the pupils and really gets them thinking about what makes an eco-city work! Extensions and homework included. Included : Detailed lesson plan SOLO hexagons PPT Homework activities Used for outstanding observation lesson
Worksheets and a lesson to practice geographical skills and decision making based on the AQA Paper 3 tasks.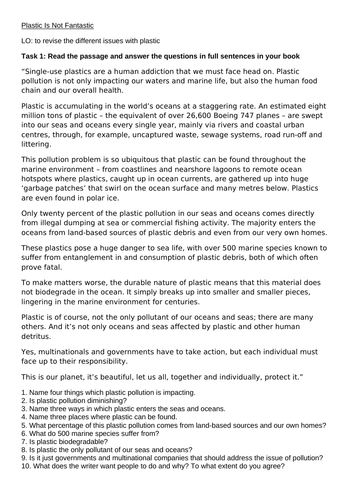 A cover work / literacy activity about the the impact of Plastic Waste and pollution on on our planet and oceans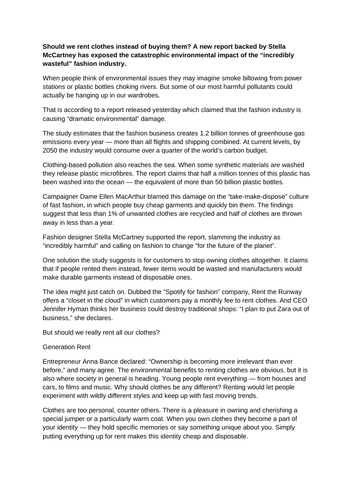 A cover work / literacy activity about the the impact of fast fashion and the proposal of renting clothes instead of buying them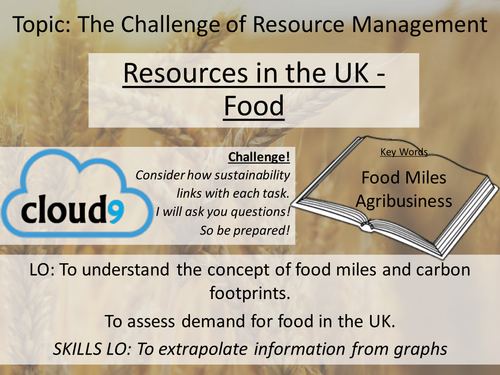 Lesson for new AQA 2016 GCSE on resource management. This lesson explains the issue of food in the UK, from food miles and issues around importing to the solutions of food scarcity. Includes skills on map work and creating complex graphs. Included: Detailed lesson plan, differentiated worksheets, full presentation and extension work.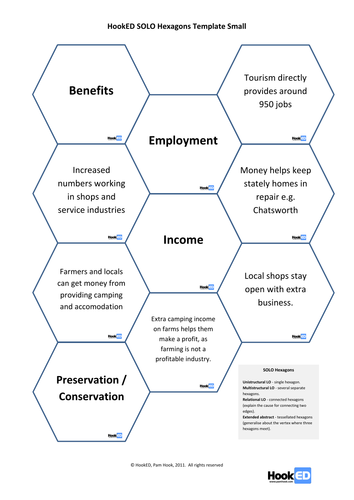 AQA GCSE Lesson on conflicts and issues with tourism in the Peak District National Park. Lesson uses SOLO hexagons (and optional writing on tables with board markers) to show links between the issues of using national parks. Also a detailed worksheet to summarise information and link to sustainability Includes instructions on excellent visual method of peer assessment which has had excellent feedback. Included: SOLO hexagons, detailed lesson plan, worksheet, detailed information sheets and full powerpoint.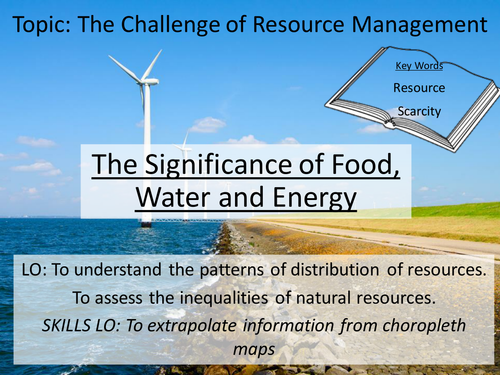 Lesson for the new 2016 AQA GCSE on Resource Management. This lesson gives an introduction and overview on the significance of food, water and energy globally. It introduces them to the idea of inequalities and also helps with analysis skills using choropleth maps and graphical skills. Starter, plenary, detailed plan and full lesson included. Links to SOLO outcomes and includes extensions, differentiation and AFL.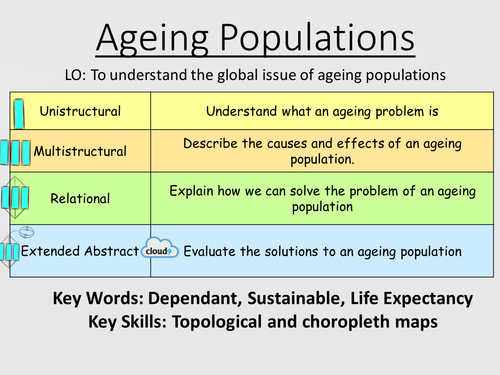 KS3 lesson, although high ability for Ageing populations. Uses hook to keep interest, map skills as well as detailed lesson plan. Worksheets included in ppt. Used for outstanding observation.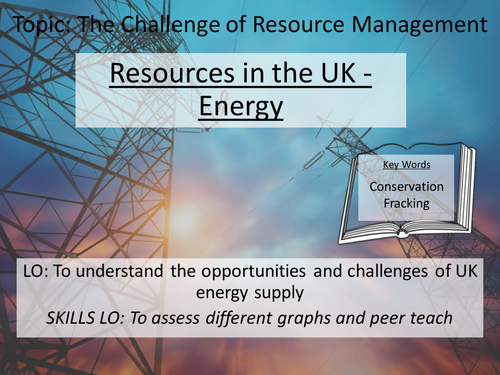 Lesson for new AQA 2016 GCSE on resource management. This lesson explains the issue of energy in the UK, regarding security, energy mix and issues and opportunities. Uses differentiated group based work - skills of graphs needed. Introduces fracking. Included: Detailed lesson plan, worksheets, group summary sheet, information sheets, full presentation and extension work within lesson.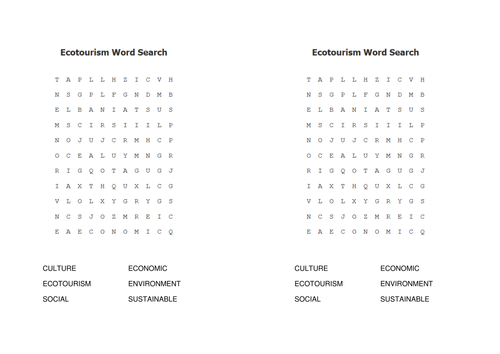 An introduction to Eco tourism for KS3 lessons. Looks at problems and opportunities of tourism and links to social, economic and environmental issues. Pupils find out what ecotourism is, how it relates to issues of tourism and what it must involve. Included: Board work starter. Detailed lesson plan. Differentiated worksheets . Lesson powerpoint. Differentiated key words sheets. Homework and plenary sheet in presentation. Used for observation with outstanding feedback.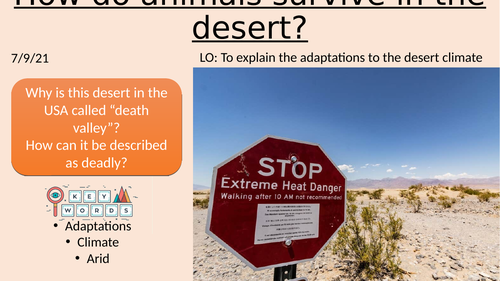 KS3 lesson looking at the climate of Death Valley using climate graphs, and evaluating the adaptations of different species.