Psychology A Level Resources
Resources for AS/A Level Psychology for Edexcel and AQA Specifications.
10Uploads
2k+Views
334Downloads
Resources for AS/A Level Psychology for Edexcel and AQA Specifications.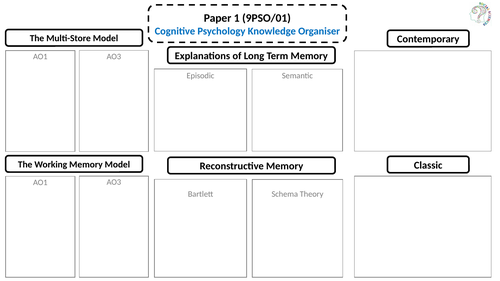 Four knowledge organisers for Paper 1 Edexcel AS/A Level topics for Psychology covering Cognitive, Biological, Social and Learning.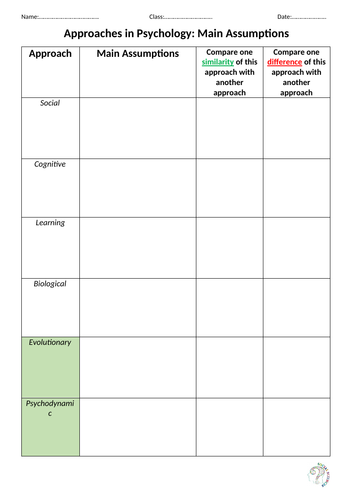 Three helpful worksheets to help prepare students transitioning from Year 12 to Year 13 of the linear A Level course. Firstly, a topic overview sheet which ties together everything which has been covered in Paper 1 neatly all on one page. Following this, a worksheet activity to consolidate and compare the main assumptions of each approach. Finishing with a longer worksheet activity in which students collate a synoptic review of their classic studies from Year 1.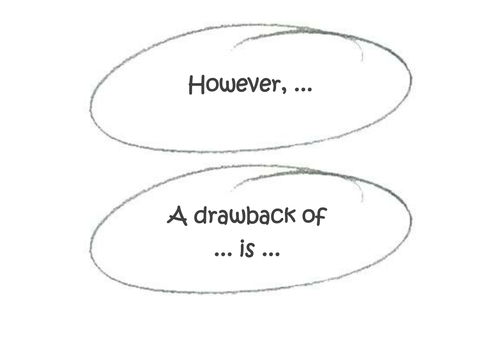 Created for use in Psychology A Level classes to enhance variety in extended writing of evaluative commentary. However, has much wider application and suitable for many academic subjects.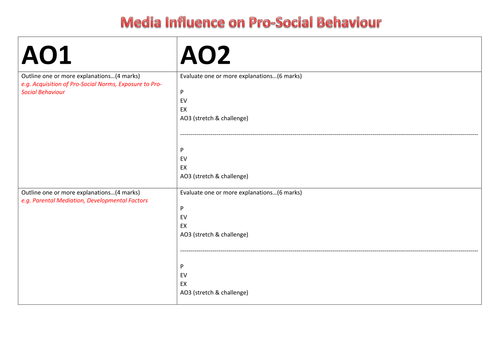 A comprehensive essay-plan pack covering all topics and types of questions (mini-essay, application and research methods in context) that could be seen in this Psychology in Action section of the AQA A PSYA4 paper for the Media topic.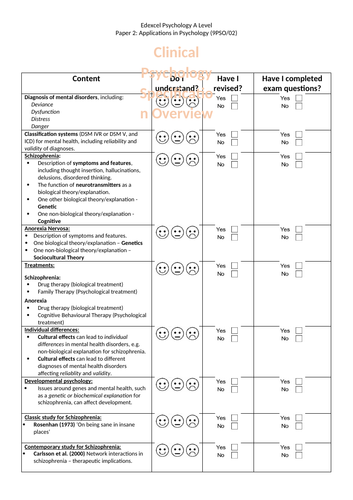 Checklist overview sheets which directly correspond to the compulsory content for Paper 2 (9PSO/02) Clinical Psychology and the optional topic of Criminological Psychology. Students can self-reflect as each topic is taught, and then upon their revision and finally their independent past-paper question practice. So, a 3-1 resource!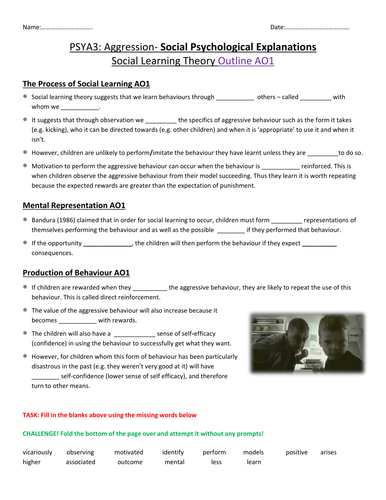 A cloze passage detailing a comprehensive explanation of the SLT explanation for aggression for AQA A PSYA3 paper. 14 words have been removed and once complete provide an 8-mark model answer for the AO1 outline.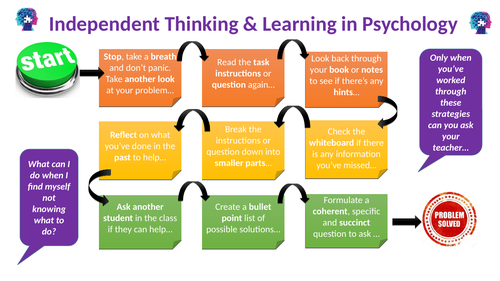 A step-by-step mat which can be printed for student folders, stuck on desks or made into posters to enhance independence. A re-make on 'see three before me' specifically designed with Post-16 students in mind.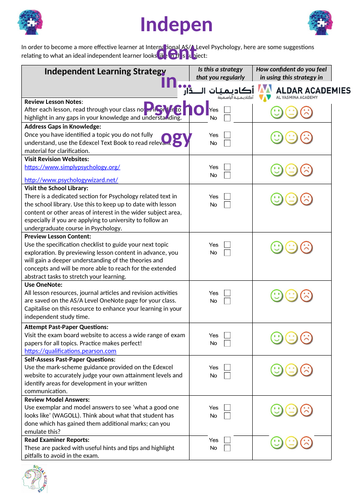 A resource to help students self-evaluate their level of independence across a range of strategies useful in AS/A Level Psychology.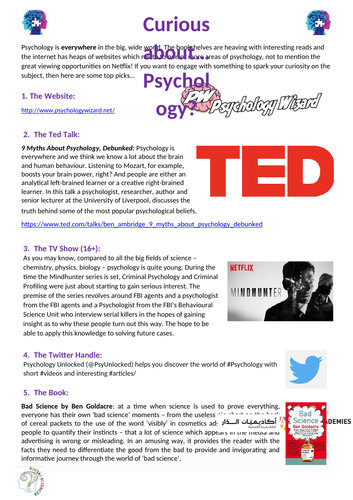 A crib-sheet to signpost students to five key points of interest to satisfy their curiosity cravings about Psychology in the real world.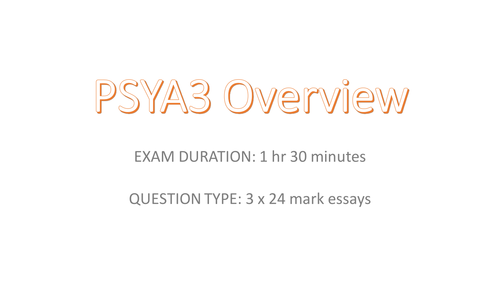 A Powerpoint Presentation following the full sequence of the AQA A PSYA3 Relationships Topic for the teaching for the last time 2015/16 including sample questions at the end of each sub-topic.