46Uploads
2k+Views
960Downloads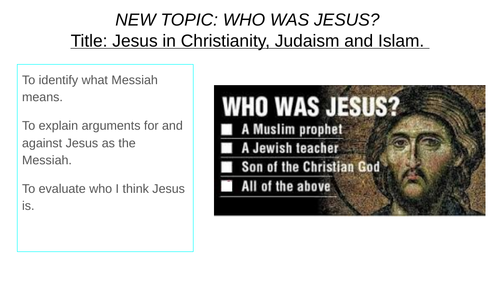 A lesson to introduce Jesus in the Abrahamic faiths (Judaism, Christianity and Islam)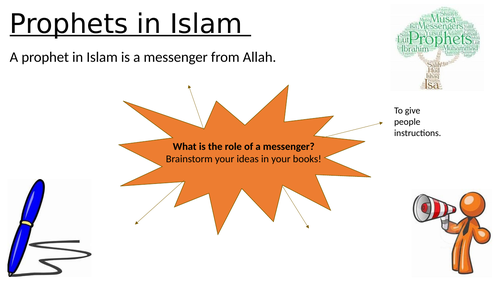 Powerpoint presentation lesson on prophets of Islam. Including: Adam, Ibrahim, Musa and Isa. Tasks given for students and an information sheet on a word document included. Suitable for GCSE and KS3.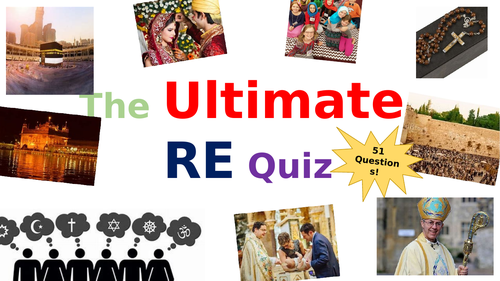 A quiz with 51 questions about general RE knowlegde. Can be used for all year groups - discusses the six big world religions and a mention of Shinto. With a student worksheet.

125 questions on Edexcel GCSE Christianity SPEC B - all 4 units. Using Green, Amber and Red as colour options for answers. Will work with students if they have cards of these three colours/pens. Some animation but most not.

Lesson on 10 Obligatory acts, Shahada and Salah. Includes a learning check with answers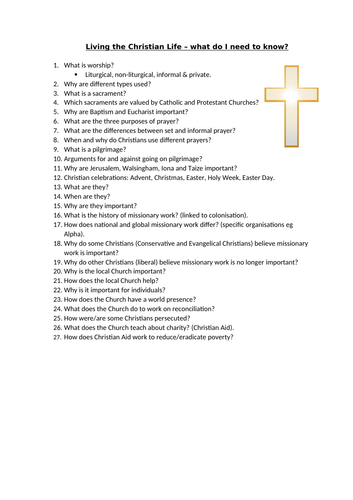 GCSE revision materials. A list of questions based on edexcel spec b - christianity. An exam structure sheet also provided - an exemplar paragraph and space for students to add another paragraph.

Based on the edexcel a level specification (2016), blank mindmaps for the students to complete either in lessons or as homework. Topics: Utilitarianism, Situation Ethics, Natural Moral Law and Kantian Ethics.

A series of lessons on NML including an assessment for A level Eduqas exam board.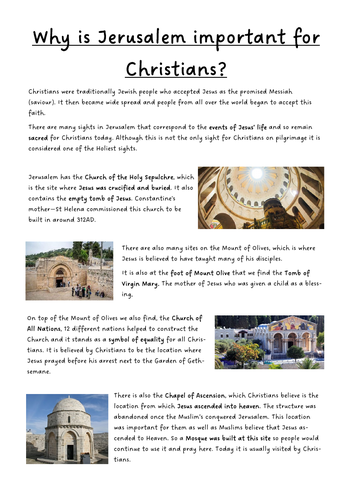 A lesson on the importance of Jerusalem for Jews, Christians and Muslims - an information sheet for each of these. A table for students to record this information. The presentation's final task reflects on pilgrimage in general.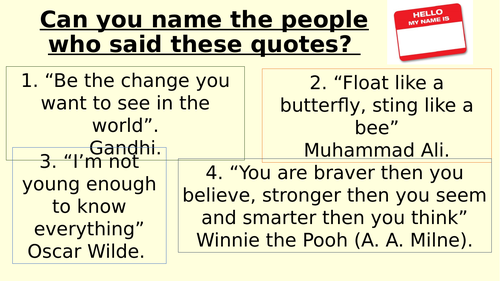 Based on GCSE Islam content (can be applied to any exam board). Key differences between hadith and sunnah. Worksheets and presentation included.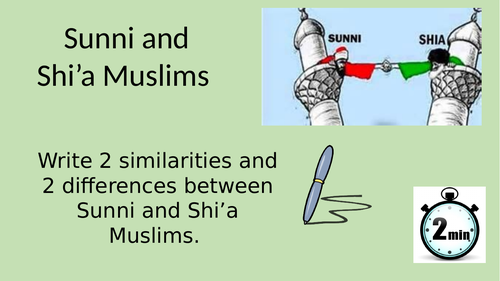 Presentation with inforamtion sheets and worksheet on Sunni and Shia beliefs (six articles and five roots)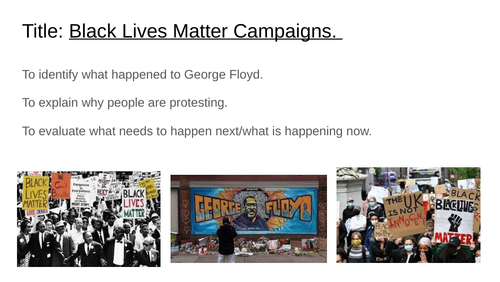 This is a lesson for PSE/RE explaining the Black Lives Movement to students in KS3. There is a video to accompany this on Youtube.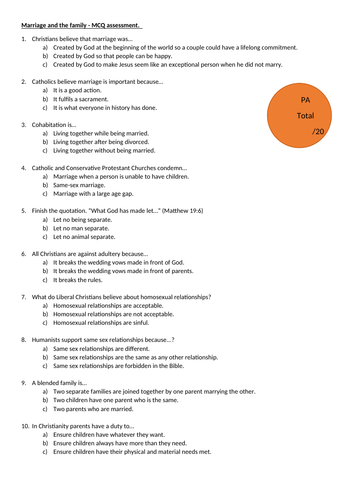 Multiple choice assessments for Edexcel Spec B (Beliefs, Practices, Marriage and the Family and Matters of Life and Death. Marks Schemes included. Can be used for revision and end of unit assessments.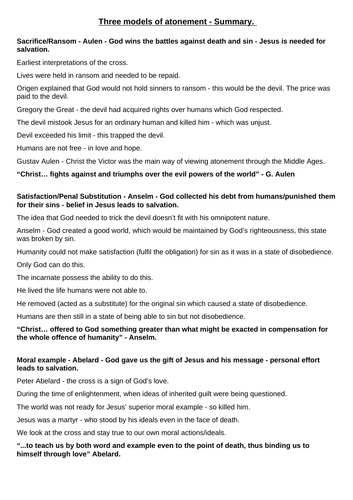 Slides and word document on the 3 models of atonement found on the Eduqas A level Spec (Christianity)