172Uploads
47k+Views
2k+Downloads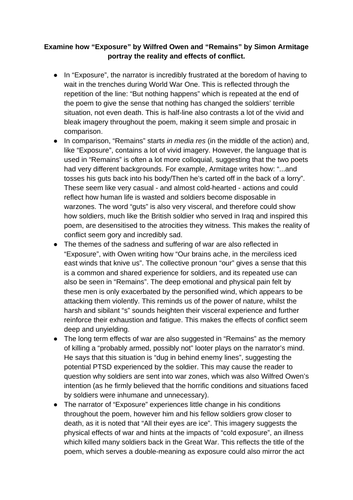 A revision sheet answering the question: Examine how "Exposure" by Wilfred Owen and "Remains" by Simon Armitage portray the reality and effects of conflict. Contains detailed language analysis as well as contextual references, structure and form. The key themes of both poems are also explored in easy-to-read bullet points which link together. Specifically written for the AQA GCSE English Lit Paper 2 Power and Conflict poetry anthology.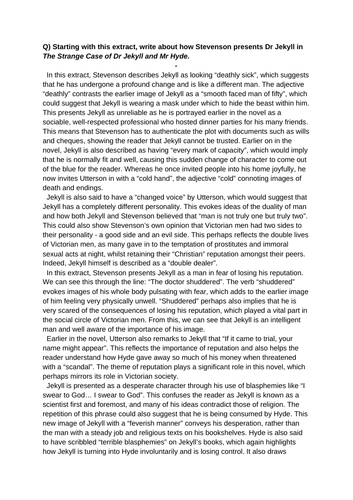 A model answer (top bands) for the question: "Q) Starting with this extract, write about how Stevenson presents Dr Jekyll in The Strange Case of Dr Jekyll and Mr Hyde". Designed specifically for the AQA GCSE English lit spec.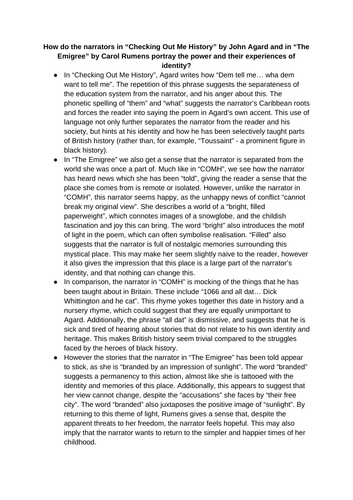 A useful bullet point list of developed paragraphs that answer the question: How do the narrators in "Checking Out Me History" by John Agard and in "The Emigree" by Carol Rumens portray the power and their experiences of identity? This includes detailed and higher level language analysis, use of terminology like metaphor and analysis of structure and form. Also addresses the key themes of each poem and the context surrounding them. Designed specifically for the AQA GCSE English Lit 9-1 Power and Conflict poetry cluster.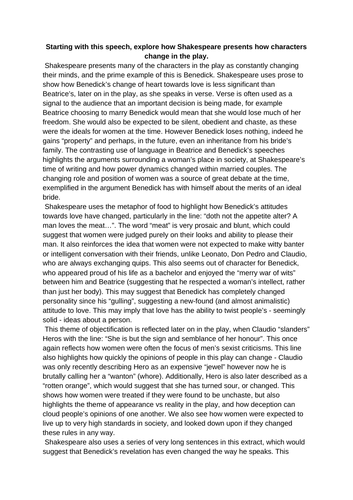 A model essay (that would be well into the highest band) that answers the question: "Starting with this speech, explore how Shakespeare presents how characters change in the play". Can be used for students to compare their answers to or in class as an analysis task (e.g picking out the technique, word analysis, context, etc.). Specifically designed for the AQA GCSE English specification but can be used on any exam board that uses this Shakespearean text.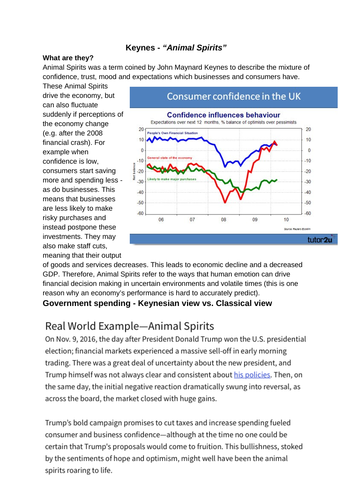 This sheet describes what animal spirits are, including a real-world example. On the second page there is a table that compares the views of Keynes vs. Classical economists surrounding human behaviour and the role of governments within an economy.
A 4 page guide to industry, politics, tourist attractions and history in Zambia. Useful for in class or at home revision for GCSE Geog students - specifically designed for the OCR B course. Includes information about copper mining and the capital, Lusaka.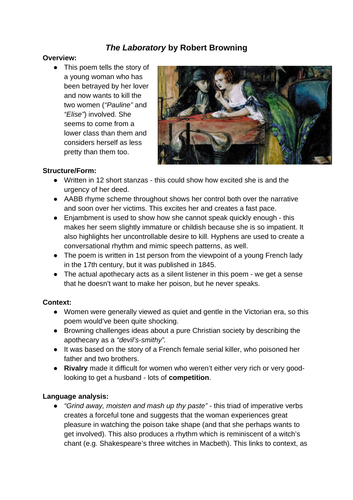 This summary sheet contains the key themes, context, language analysis and structure/form about this Robert Browning poem. Perfect for revision.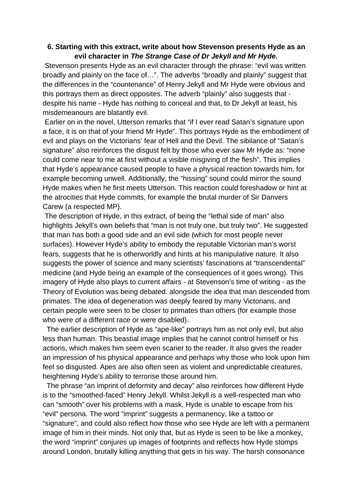 A model answer (band 5, at least) for the question : "Explore how Stevenson presents Hyde as an evil character in The Strange Case of Dr Jekyll and Mr Hyde". Should be an accompanying extract. Written for the AQA GCSE 9-1 spec (English Lit).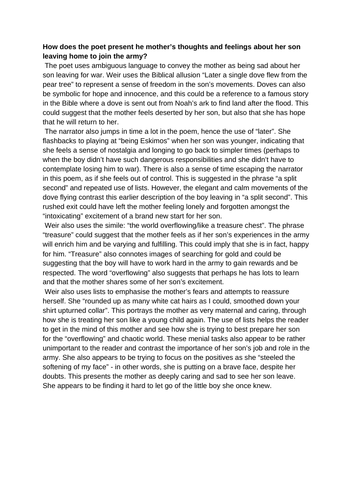 A model answer (top grades) to the question: "How does the poet present the mother's thoughts and feelings about her son leaving home to join the army?". This answer is an unseen poetry practice, however you could use this essay to analyse and "mark" with students in class or for homework. Designed specifically for the AQA GCSE English Lit Power and Conflict poetry cluster for "Poppies" by Jane Weir, but could be used for any exam board that uses this poem. Explores symbolism, structure, allusion and word analysis.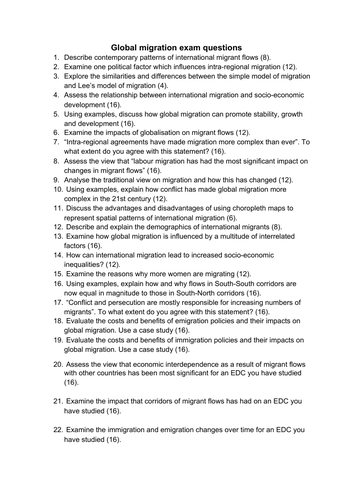 Designed specifically for those studying the AS/A level OCR B geography course, these 51 handwritten exam questions are a useful revision tool. The questions vary in length, from 3 markers up to 16 markers.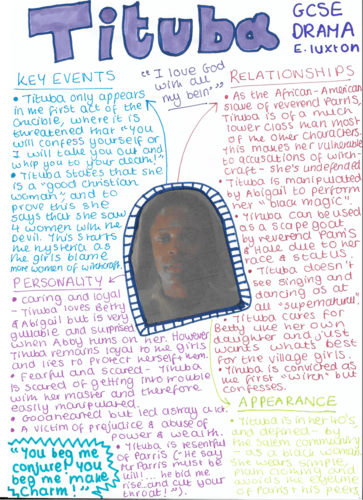 Hand written character profiles of 10 main characters in the play "The Crucible" by Arthur Miller. Specifically drawn for the Edexcel GCSE 9-1 Drama course. Includes: Tituba, Abigail Williams, Elizabeth Proctor, John Proctor, Mary Warren, Judge Danforth, Parris, Reverend Hale, the Coreys and the Putnams. There is also a free additional sheet with summaries of some of the minor characters on it. Each sheet includes the character's physical appearance, personality, quotes, key events and their relationships with other characters. Can be used for revision or in class and is a very useful tool when studying for exams.
A few model answers and revision guides to help students revise. Can be analysed in lessons too. All essays are in the top band. The picture of the cover image is from a google search and from: http://theapopkavoice.com/jekyll-hyde/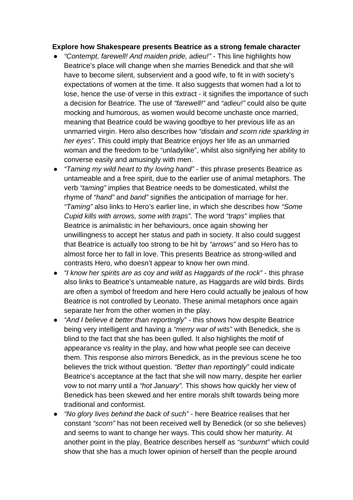 A few analysed quotes and paragraphs from Much Ado about Nothing around the topic of Beatrice as a strong female character. This question came up in the 2019 AQA GCSE English Lit Paper 1, so is definitely worth practicing! Detailed word analysis and use of developed points.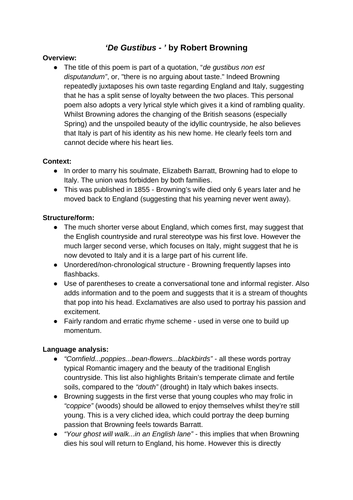 This short and concise revision sheet contains an overview, language analysis with quotes, structure and form as well as context and the key themes of the poem.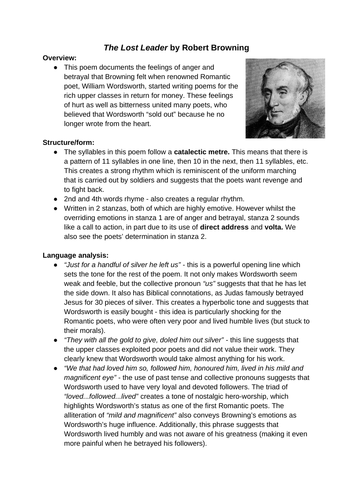 This summary sheet contains the key themes, context, language analysis and structure/form about this Robert Browning poem. Perfect for revision.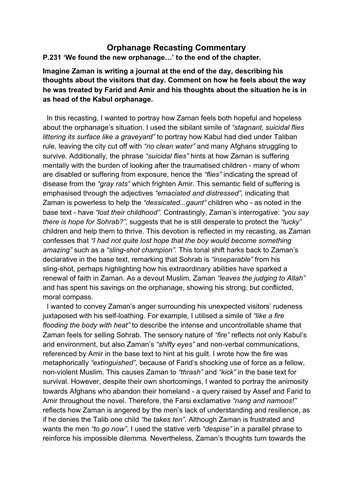 This recasting (using a section from chapter 20, highlighted for AO2 and AO4) and commentary achieved close to full marks and answers the question: Read P.231 'We found the new orphanage…' to the end of the chapter. Imagine Zaman is writing a journal at the end of the day, describing his thoughts about the visitors that day. Comment on how he feels about the way he was treated by Farid and Amir and his thoughts about the situation he is in as head of the Kabul orphanage. Suitable for the A Level AQA English Language and Literature course, for students studying the Kite Runner by Khaled Hosseini.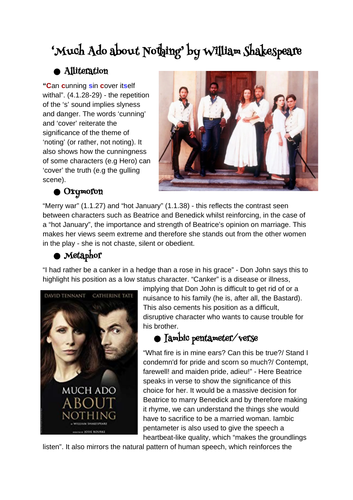 A summary of some key themes and techniques used by Shakespeare in "Much Ado about Nothing". Suitable for GCSE English literature and designed specifically as a revision tool for the AQA course. Helps students learn quotes and understand Shakspearean language. Provides detailed analysis, links to context and the rest of the play. Can be used for homework or in class.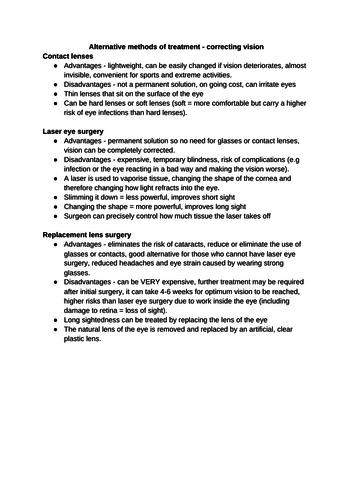 A guide including laser eye surgery, contact lenses and replacement lens surgery. Goes into some brief detail and includes advantages and disadvantages. Designed for GCSE Bio AQA 9-1 course.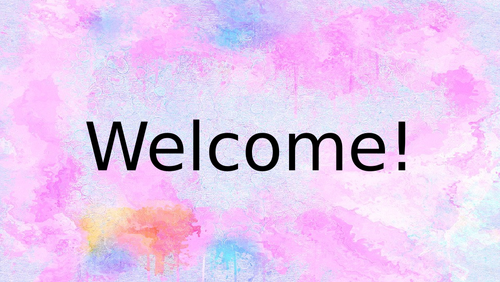 This set includes a presentation (20-30 mins long), handy links and extra guidance for students, script/notes, a guide of what to/not to include and FAQs about puberty and menstruation. Please encourage positive discussion and encouragement of correct terminology to reduce the stigma and taboo surrounding periods.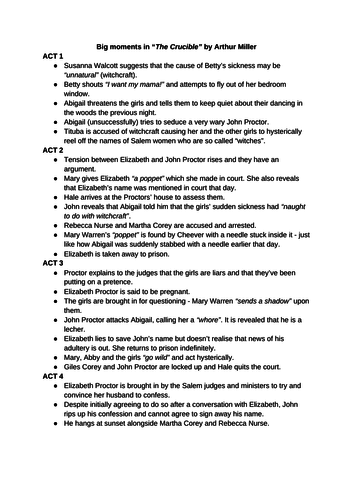 A list of some of the big moments and key points in The Crucible. Can be used as revision or in class. A useful tool to help students summarise and understand a complex play.