6Uploads
2k+Views
787Downloads

This resource includes 15 presentations and an editable scheme of work document. It covers everything that students need to know to complete all four tasks in R082, including Adobe Photoshop tutorials for a range of advanced tools. The presentations can be used to teach skills or alongside a practice OCR assignment. They are a great resource for students to have in their toolkit when attempting their live assignment. The lesson presentations include starter activities and a lesson progress slide (this can be edited to reflect how you are delivering the unit).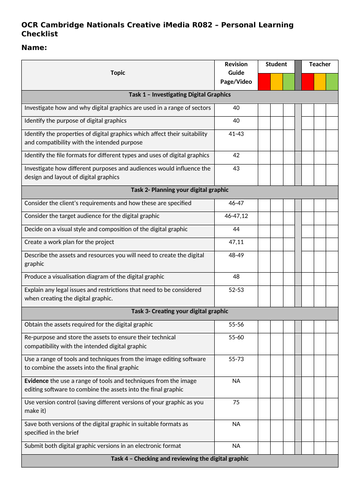 A comprehensive personal learning checklist for Unit R082: Creating Digital Graphics. Includes references to specific pages from the Hodder Education iMedia revision guide for each element of the task/specification.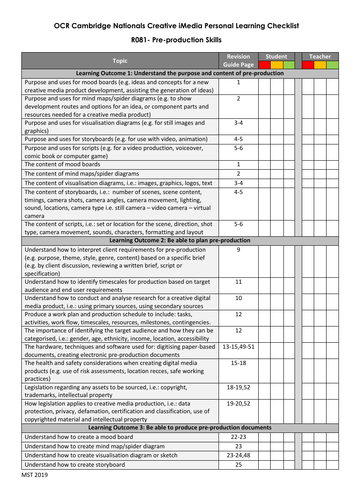 Personal Learning Checklist for unit R081 of the OCR Cambridge Nationals iMedia L1/2 qualification. This PLC includes the relevant page of the Hodder revision guide for each section to make revision and improving progress even easier.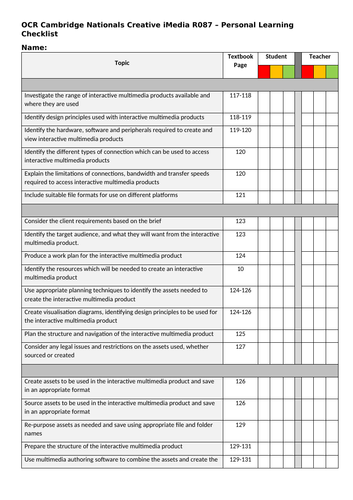 iMedia Unit R087 Personal Learning Checklist (PLC) which also directs students to the textbook pages covering each task requirement.

A structure strip to help students structure their review. The structure strip is full A4 length and includes prompts for covering what went well, what didn't go well, improvements and further developments. It also includes sentence starters and prompts for final checks. The document includes three copies of the structure strip on a single A4 sheet for easy printing.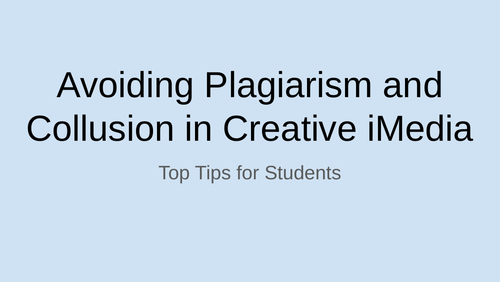 A 10 slide presentation explaining how students can avoid plagiarism in OCR Creative iMedia. It explain what plagiarism is, what the consequences are and how to avoid it.